Thousands of Palestinian 'Collaborators' Asked Israel for Refuge. Less Than One Percent Got It
But even Palestinians who receive residency permit after assisting Israel are not entitled to national health insurance, work permits or other social benefits. Human rights groups await court decision on appeal to grant them social benefits
An illustrative photograph of the Kalandiya Checkpoint in the West Bank, north of Jerusalem.
Credit: Emil Salman
From 2016 through 2019, 4,284 Palestinians requested Israeli residency permits when their lives were threatened for allegedly collaborating with Israel – and only 11 such requests were granted, or 0.2 percent..
The data were received in response to a Freedom of Information Law request submitted by Physicians for Human Rights.
Palestinians who receive a residency permit are not entitled to national health insurance, work permits or other social benefits.
Palestinians who have been accused of collaborating with Israel – but not including those Palestinians who are entitled to rehabilitation for having aided the security establishment – can submit a request to the "Committee for Those Under Threat" at the Coordinator for Government Activities in the Territories unit.
In some cases, those who aided Israeli security forces in the past have received Israeli residency status – but their families did not, and those filing the the requests are relatives whose lives are threatened.
The committee examines each case and rarely recognizes anyone as being under threat either because any aid they may have provided Israel was minor or they are not deemed to have provided any help at all.
One Palestinian man whose request was denied has lived in Israel without legal residency for 18 years. In 1997, he was arrested by the Palestinian Authority and charged with collaborating with Israel. He denied the charges but was imprisoned for five years, and tortured.
In the end, Israeli soldiers freed him from prison during Operation Defensive Shield in the West Bank in 2002 at the height of the Second Intifada.
A psychiatric opinion submitted to the court said the man suffers from an injury to his head and hands, as well as post-traumatic stress disorder because of the torture he underwent. He fled to Israel after his release from Palestinian prison, and was then given a residency permit. When the permit expired, the committee declined to renew it, maintaining he was no longer in danger if he returned to Palestinian Authority territory.
Over the years and after he fled the West Bank, his family had faced repeated threats from people connected to Fatah. The alleged collaborator had also married an Israeli woman and they had four children, all of whom have Israeli citizenship. He told Haaretz he can barely make a living, nor can he go see doctor or receive medical treatment.
"Israel requires me to obtain documents from the West Bank – an ID card, certificate of good behavior [from the police] – but I haven't returned even once to the territory since I fled, and I can't take the risk to get these documents," he said.
Another alleged collaborator who has lived in Israel for a long time, had his status revoked last year despite Israel initially recognizing him as being under threat. During the Second Intifada he supplied Israeli security forces with information on rock and firebomb throwers, according to him.
The PA also imprisoned him for a few months on the suspicion that he collaborated with Israel, where he was tortured. At one point, he was sent out under threats to carry out a terrorist attack, but eventually turned himself in to Israel. After being questioned by the Shin Bet security service and released, he spent years living on the streets in Israel.
In 2006, the committee recognized him as being under threat and granted him renewable three month residency permits, and has throughout the years accepted his requests for refuge on and off. He no longer holds a residency permit and a committee decision from 2019 said he has a criminal record, but not a recent one, and that he has moved between Israel and the West Bank a number of times.
He has since filed an appeal and a court has ordered the committee to reconsider his case.
'They threw me to the dogs'
Israel claims Palestinians are not subject to the United Nations Convention Relating to the Status of Refugees, so Palestinians who flee the West Bank for fear for their lives are required to submit a request to the committee. Most of those who submit such requests have already fled to Israel, and live in the country illegally.
In 2019, Physicians for Human Rights, HIAS, the Hamoked Center for the Defense of the Individual, Hotline for Refugees and Migrants and Kav LaOved – Worker's Hotline for the Protection of Worker's Rights petitioned the High Court of Justice for Palestinians in such cases to receive social benefits along with residency status.
The petition represented by attorney Adi Lustigman regarded people recognized as being under threat because they allegedly collaborated with Israel, as well as those who were recognized as being under threat – for example because of their sexual orientation or a lifestyle considered socially unacceptable in the Palestinian territories.
People in this category are examined by the welfare officer in the Civil Administration and not by the committee for people under threat, and the Defense Ministry has refused to provide the relevant data as part of the Freedom of Information Law request.
However, in its response to the petition, the state wrote that there are 66 Palestinians with valid "under threat permits" which are not based on them having provided any security assistance to Israel.
Physicians for Human Rights said that every month about 15 to 20 people come to their clinic with an "under threat" residency permit or whose request has been denied, and they are not entitled to medical insurance.
"The figures demonstrate what we see on the ground: Israel exploits them and tosses them aside, uses and abandons them. People who suffered from persecution and violence in Palestinian Authority areas, many times because of a suspicion of collaboration with Israel or persecution based on sexual orientation, do not receive protections here," said the head of the migrant and refugee program at PHR, Zoe Gutzeit.
"Even those among the fraction of a percent who received recognition from the committee live here in constant instability and are not entitled to basic medical and welfare services. How do they expect for these people to live?"
Gutzeit said that in the PHR clinic, "we witness the enormous health and psychological costs these people pay because of Israel's refusal to provide them with aid and rights," adding that this refusal sometimes costs lives.
Israel agrees that those under threat cannot return to their place of origin and will be forced to live in Israel for a long time, far from their homes, families, livelihoods and cut off from any support network, said Lustigman. It is unimaginable that a person who has lived in Israel for so many years with the approval of the state is not permitted to make a living, receive basic medical care, is not entitled to a roof over their heads – and all this is official and acknowledged, she added.
"These people are completely invisible, all the state allows them to do is wander around in its territory, but they are supposed to live on something, do something, live somewhere, receive medical care from someone. That is why the petition to the High Court of Justice was submitted with a demand for change, but even though over two years have passed and on the eve of the hearing on the petition the state has still not yet given its response," Lustigman said.
Ghassan Takatka was one of the few Palestinians to receive a residence permit, and was allowed to reside in Israel for 15 consecutive years, following threats made on his life, which he received after helping Israel's security forces. He lived in Israel since 2003, met a Jewish woman, and the two had four children who are now Israeli citizens. In 2018, his request to renew his residence permit was denied. He then applied for a permit based on humanitarian reasons, but this remained undecided. In May, with his request still pending, he was found dead in a city park.
His former partner, who wished to remain anonymous, told Haaretz that Takatka suffered a lot due to his inability to work or to receive social benefits. "He couldn't work like a normal human being; he was fired frequently since he didn't have a work permit, only a residence permit. When he once hurt his back at work, he didn't go to a hospital, since one day's hospitalization cost 8,000 shekels ($2,360). He didn't receive dental care either," she said.
Takatka was diagnosed with cancer, but for many months did not go for a surgery he needed, not being able to afford it. Eventually, he went to a hospital for emergency surgery.
"A few months later we separated and he became homeless," she said. "He was found dead in a city park. The state just threw him to the dogs – he had no rights even though he helped the state and was a good person."
After his death, she related, Israel wanted to bury him in the West Bank. Only after she insisted and because he had children in Israel, he was allowed burial here. Now, she said she hopes that circumstances will improve for other people with a similar story, and that they will be able to get basic rights.
"The state agrees that people under threat cannot return to the places they came from and will need to live in Israel for many years, far from their homes and families, cut off from their livelihood and any supporting network" said attorney Lustigman, who has filed a petition on this matter to the court.
"It's inconceivable that a person who's been in Israel so many years with the state's approval is not allowed to make a living, to receive basic medical care, to have a roof over his head, all of this openly stated. These people are totally invisible." All the state allows them is to wander around within its borders, but they have to survive, to do something, to live somewhere, to receive medical care from someone. This is why we've filed a petition with The High Court of Justice, demanding a change. Even after two years, just before the hearing of this petition, the state has not responded in this matter," continued Lustigman.
Click the alert icon to follow topics:
SUBSCRIBERS JOIN THE CONVERSATION FASTER
Automatic approval of subscriber comments.

NOW: 40% OFF
ICYMI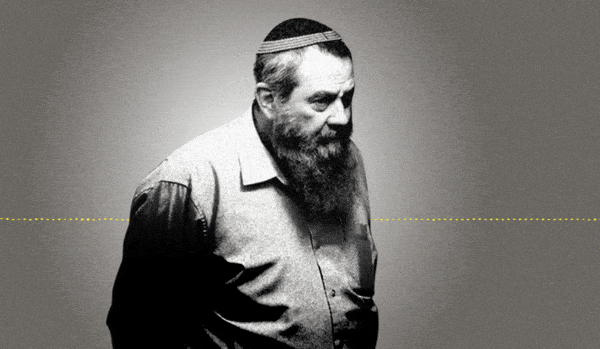 Jewish Law Above All: Recordings Reveal Far-right MK's Plan to Turn Israel Into Theocracy
Why I'm Turning My Back on My Jewish Identity
Down and Out: Why These New Immigrants Ended Up Leaving Israel
The Reality Behind 'The White Lotus' Sex Work Fantasy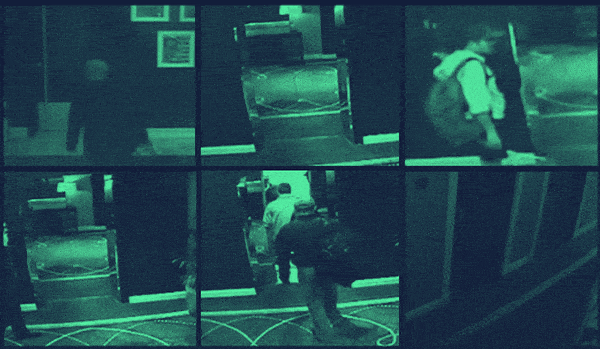 This 'Dystopian' Cyber Firm Could Have Saved Mossad Assassins From Exposure
Comeback Kid: How Netanyahu Took Back Power After 18 Months in Exile