Coronavirus Israel Live: Government Approves One-week Extension to State of Emergency
Anti-gov't demos take place amid lockdown ■ PM's wife violates lockdown, report says ■ First indictment issued against COVID patient allegedly violating quarantine ■ Police sought permission to enter private homes
Police and protesters in Tel Aviv, October 6, 2020.
Credit: Ofer Vaknin
>> This story is no longer being updated. Follow live updates here
Israel, the West Bank and Gaza are dealing with a renewed coronavirus outbreak, leading to proposals and measures intended to curb its spread and mitigate the economic ramifications of the crisis by both Israeli and Palestinian authorities.
Israel currently has 63,381 active cases; 1,797 people have died. In the West Bank, there are 6,193 active cases and 379 deaths, and in Gaza 1,403 active cases and 23 deaths.
LIVE UPDATES
11:00 A.M. Health Ministry launches effort to ease load on overcrowded hospitals, struggles to implement it
The Health Ministry announced a one-off operation three weeks ago, in which coronavirus patients are being transferred from overcrowded hospitals to others that are less crowded. This operation was supposed to be only a part of a larger effort to achieve a regulation system designed to distribute the workload equally in hospitals across the country.
This operation also includes a system of primary regulation (evacuation of patients from their home to a hospital in another area) and secondary regulation (transfer of hospitalized patients). The regulation of COVID-19 patients has been marked and defined as one of the most important tools for maintaining the adequacy of the hospitalization system in light of the increase in infection rates in September.
However, allegations have begun to emerge in recent weeks from officials from the Magen David Adom medical rescue service, and these are now being reinforced by other sources in the health system, which describe real difficulties in implementing the process of regulating patients.
According to sources in the Health Ministry, who are involved in the matter, there is an unwillingness on the part of hospitals, including large hospitals with relatively low workloads, to accept patients from other hospitals. (ido Efrati)
9:45 A.M. Can Israel's army succeed where its politicians have failed and beat COVID-19?
A behind-the-scenes visit to the Israeli army base confronting a new enemy: the coronavirus. Its recently established contact-tracing unit is charged with reaching out to 1,500 potential virus carriers every day (Anshel Pfeffer)
9:35 A.M. Patients can suffer long-term effects months after COVID recovery, Israeli report shows
There is growing evidence that people who have recovered from the coronavirus suffer long-term medical damage, with symptoms continuing long after recovery even in people who had only mild cases, a new report by Israel's coronavirus information center said.
Reports of this phenomenon, termed "long COVID," have accumulated in medical literature. The report from the information center, which is under the purview of the Israeli military's Intelligence Directorate, utilizes these findings. It noted that people who contracted other coronaviruses, such as SARS and MERS, also suffered from prolonged symptoms that sometimes lasted for years, and occasionally proved permanent.
Regarding the current virus, officially known as SARS-CoV-2, any such findings are necessarily still preliminary. But based on data that has been accumulated to date, around a third of recovered patients continue suffering from symptoms, sometimes for months, even after testing negative for the virus. (Ido Efrati)
8:00 A.M. Netanyahu's wife violates lockdown by getting her hair done, report says
Prime Minister Benjamin Netanyahu's wife, Sara, got her hair done at the prime minister's official residence in Jerusalem last week, thus violating her husband's government lockdown restrictions, according to a Yedioth Ahronoth report.
The Israeli daily reported that Netanyahu's hair stylist came to her home at least once, and he was paid with taxpayers' money. Netanyahu responded to the report by claiming that she thought she was allowed to get a haircut, because she was shooting an informational video about wearing masks.
Israel's coronavirus lockdown regulations bar movement further than a kilometer (0.6 miles) away from one's home, except for essential needs that do not include cosmetic treatments and visits to beauty parlors, as well as prohibit visiting other people's homes. As Sara Netanyahu has no official status, she is not entitled to exceptions regarding such services, unlike her husband.
Officials responding on her behalf said that she had thought she could get a haircut because she was filmed for an explanatory video about wearing masks ahead of the Sukkot holiday. "Since she is an influential public figure and this is an informational video meant for the public, she assumed that hairdressing services can be used, as is customary when appearing on television. Mrs. Netanyahu and the hairdresser wore masks and gloves while they were together and she even asked the hairdresser to avoid conversation." (Haaretz)
>> Click here for the full report
12:03 A.M. Cabinet extends state of emergency by one week
The cabinet has approved a one-week extension of the current special state of emergency, which allows restrictions on protests during the lockdown. The restrictions put into place last week limit protests to groups of no more than 20, with protesters not allowed to be further than a kilometer away from home. Limiting protests can only be done during a special state of emergency in which all non-essential workplaces are closed. The cabinet must reapprove this state of emergency every seven days and cannot extend it for longer than 21 days. However, a Knesset committee can approve another extension. (Jonathan Lis)
TUESDAY
10:45 P.M. Active coronavirus cases continue slow decline, while death toll and seriously ill increase
Israel's active COVID-19 cases continued the recent trend of declining at a slow rate, falling by 419 from midnight to 63,831, taking the total cases for Tuesday to 277,026.
However, the death toll increased by 27 since midday, reaching 1,797. 880 patients are in a serious condition and 225 on life support, representing a small increase from earlier in the day.
52,177 tests were conducted today. (Haaretz)
7:16 P.M. Israel confirms more than 2,500 new cases, but active cases only slightly up
The Health Ministry confirmed 2,613 new cases since Tuesday morning, bringing the total number of cases to 276,438, with 63,809 of them considered active, representing a rise of only 504.
1,609 patients are currently hospitalized, with 872 of them in serious condition and 220 on life support.
1,784 COVID patients died so far. (Haaretz)
7:06 P.M. Netanyahu tests negative
Prime Minister Benjamin Netanyahu has tested negative for the coronavirus, his office said, adding he took a new test, which delivers a result within 15 minutes. (Noa Landau)
6:31 P.M. Anti-Netanyahu protests renew in shadow of lockdown
Dozens of demonstrators took to the streets in Tel Aviv and in other cities across Israel, calling on Prime Minister Benjamin Netanyahu to step down and protesting the government's restrictions on demonstrations during Israel's coronavirus lockdown.
Following reports of police violence directed at protesters on Saturday night, organizers are expecting a large turnout later on Tuesday evening. (Bar Peleg and Noa Shpigel)
>> Click here to read the full report
5:19 P.M. Shin Bet chief reportedly violates lockdown orders
Nadav Argaman, the head of Israel's Shin Bet security service, hosted family members at his home over Sukkot holiday, in violation of Israel's lockdown orders, Kan Bet public radio reported.
Argaman's daughter, who is said to have visited him on Saturday, doesn't live with him.
The Shin Bet said in response the organization wouldn't discuss Argaman's private life. (Haaretz)
1:30 P.M. Protests set to take place in over 1,000 locations against Netanyahu government
The Black Flag anti-Netanyahu protest movement announced that small demonstrations will take place in about 1,087 different locations across Israel starting 6 P.M., in accordance with lockdown measures limiting protests to a one kilometer radios from one's home.
"Whether it is an attempt at deliberate deception by the police or incompetence, we will ask the media to be precise in reporting the number of locations and the police to do their job and protect the protesters in all the hot spots," read the organization's statement.
Additionally, a protest run is set to take place in Jerusalem at 5:30 P.M. from Ein Kerem towards Balfour street, where Prime Minister Benjamin Netanyahu's official residence is located. (Noa Spiegel and Nir Hasson)
8:30 A.M. Israel diagnoses over 1,500 new cases
Israel's Health Ministry confirmed 1,517 new cases on Tuesday morning, bringing the total number of coronavirus cases in the country to 273,826, with 63,305 of them considered active.
1,650 patients are currently hospitalized, with 875 of them in serious condition and 220 on life support. The total number of deaths since the start of the outbreak stands at 1,757. (Haaretz)
MONDAY
11:24 P.M. Minister orders urban transport in Israel restored to full force after holiday
Transportation Minister Miri Regev has ordered Israel's public bus companies to restore full service in the country's urban areas beginning on Sunday, after the Sukkot and Simhat Torah holidays, sources have told Haaretz. (Lee Yaron)
11:18 P.M. Eight more Israelis die, raising COVID death toll to 1,757
Israel has so far registered 272,309 coronavirus cases, out of which 66,196 are currently active, Health Ministry figures show.
As of Monday night, 880 cases are in serious condition, out of which 228 are on ventilators. Eight more Israelis have died from the virus, raising the death toll to 1,757 and 204,355 have recovered.
The ministry added that 26,352 coronavirus tests were conducted on Sunday. (Haaretz)
10:55 P.M. Police tell coronavirus cabinet officers want permission to enter homes to enforce regulations
Police want to be allowed to enter private homes to enforce the coronavirus regulations, even without a warrant, senior officers told the coronavirus cabinet on Monday. However, they quickly retracted this request, after several ministers said it would violate the right to privacy. Police said the idea is now being reconsidered. The officers said they wanted the cabinet to approve the proposal because it would be hard to enforce the lockdown rules without it. (Noa Landau)
10:45 P.M. Coronavirus cabinet meeting ends without new decisions, to reconvene in a week
A meeting by the coronavirus cabinet ended with no new decisions being made, as officials said another week was needed to analyze the situation. The cabinet will therefore reconvene on Monday of next week. The officials decided to extend the current restrictions until October 14. (Noa Landau)
10:19 P.M. Police detain 11 at Jerusalem funeral procession
Jerusalem police said they detained 11 people who participated in a funeral procession in the city and handed out fines to several more people for violating coronavirus regulations, prohibiting mass events. (Haaretz)
10:14 P.M. Health minister urges elected officials to abide by regulations
Health Minister Yuli Edelstein said in a statement he calls on "all elected officials, from both coalition and the opposition, to abide by each and every one of the regulations" decided upon by the Health Ministry.
His statement, which makes no reference to any specific ministers or lawmakers, comes after Israel's Environmental Protection Minister Gila Gamliel, of Edelstein's Likud party, and Knesset member Mickey Levy, of opposition party Yesh Atid, admitted to have violated lockdown orders. (Ido Efrati)
9:11 P.M. Opposition lawmaker quits defunct Knesset coronavirus committee after violating lockdown
Yesh Atid lawmaker Mickey Levy said he would quit the Knesset's coronavirus committee after it was revealed by Channel 12 News he had violated the government's lockdown orders. This is a largely symoblic measure, as the government is using a different committee to approve coronavirus-related measures.
Levy, according to the report, visited his son during the Sukkot holiday. In a statement, he said he "didn't act right" and called on his fellow elected officials "to set an example and follow the regulations in full." (Jonathan Lis)
8:05 P.M. Netanyahu: At least another week needed for further decisions on lockdown
Officials need at least another week to know whether the lockdown can be eased, Prime Minister Benjamin Netanyahu said at a coronavirus cabinet meeting on Monday, as it is too soon to ascertain whether there is a true slowdown in the spread of the disease. Netanyahu also alluded to news that Environmental Minister Gila Gamliel spent Yom Kippur at the home of her husband's parents in Tiberias, 150 kilometers away from her home, in violation of the lockdown, saying that "everyone must respect the rules. We have no privilege to diverge from this – not the falafel vendor, not the member of Knesset, and not the minister in the government. We are all obligated to the rules." (Noa Landau)
>> Click here to read the full report
7:55 P.M. Officials see decline in cases in
Arab community, could be due to testing
The incidence of the coronavirus in Israel's Arab community has declined over the past two weeks, according to the Health Ministry and the Arab community emergency committee. But they remain uncertain that it represents a decline in the infection rate rather than being the result of a decline in the rate of testing.
During Sukkot, 20 stations were set up but no more than 5,000 tests were performed, Ayman Saif, who is responsible for government COVID-19 policy in the Arab community, said. "It's clear that there is a drop in the level of testing but on the other hand, there is also a drop in the incidence of infection, and that's also clear from the data."
Coordinators indicated that the number of tests were also on the decline at Magen David Adom testing sites. (Jack Khoury)
>> Click here to read the full report
7:45 P.M. Israel's coronavirus czar says lockdown can end when cases down to 2,000 a day
Coronavirus czar Ronni Gamzu has proposed that Israel not end its national lockdown until it is down to 2,000 new cases a day and an R number, the average number of people every infected person will go on to infect, of 0.8.
The proposal, which is backed by the Health Ministry, was presented to the coronavirus cabinet on Monday during a meeting on the conditions for exiting the lockdown.
While recent data suggests a possible slowdown in the spread of the virus, for most of the last week, the daily number of new cases has been two to four times higher than Gamzu's proposed level of 2,000. Thus, to meet Gamzu's goals, the ministry said the country would need to remain in lockdown for at least another week, until October 14, with the data to be reviewed on October 12. (Ido Efrati and Noa Landau)
>> Click here to read the full report
6:36 P.M. Patients in serious condition near 900
Israel's Health Ministry confirmed more than 1,000 new cases since Monday morning, bringing the total number of coronavirus cases in the country to 271,563, with 66,198 of them considered active.
1,643 patients are currently hospitalized, with 883 of them in serious condition and 223 on life support. The total number of deaths since the start of the outbreak stands at 1,749. (Haaretz)
5:00 P.M. Kahol Lavan to present plan for exiting lockdown to coronavirus cabinet
The Kahol Lavan party plans to present a plan for exiting the lockdown during a 5 P.M. meeting of the coronavirus cabinet. The party will support ending restrictions on protests as soon as the lockdown begins to be eased, and it endorses easing the lockdown beginning on Wednesday, or on Wednesday of next week at the latest. (Noa Landau)
4:45 P.M. First indictment issued against coronavirus patient allegedly violating quarantine
The State Prosecutor's Office issued the first indictment against a coronavirus patient who allegedly violated quarantine on Monday, charging him with committing an act that could spread disease. The 24-year-old was allegedly present at a party despite the doctor whose care he was in telling him that he could not yet end his quarantine. Some partygoers were allegedly documented standing close to him, without masks. The maximum punishment for the charge is three years if it was committed through negligence, or seven years if committed intentionally. (Almog Ben Zikri and Josh Breiner)
3:45 P.M. Coronavirus czar says infected minister's behavior warrants investigation
Ronni Gamzu, the official overseeing the country's coronavirus response, says the behavior of Gila Gamliel, who has been infected with the coronavirus and may have intentionally misled investigators in order to avoid admitting she had prayed in a Tiberias synagogue on Yom Kippur, "was extraordinary for a public figure who should lead by personal example, [and] hurts the public trust, warrants an investigation and appropriate steps to be taken in response." (Ido Efrati)
3:30 P.M. Minister who tested positive after synagogue visit: 'May have made an error in judgment'
Protection Minister Gila Gamliel has publicly acknowledged for the first time that she prayed in a synagogue in Tiberias on Yom Kippur, meaning she was some 150 kilometers away from her home in Tel Aviv after the beginning of a national lockdown barring people from traveling over a kilometer from home.
Gamliel said she and her husband decided before the lockdown began to spend the period of the High Holy Days in Tiberias, and that her synagogue visit was done in accordance with official guidelines. "However, I understand that in this period in which there is great importance in maintaining public trust in government instructions, it's possible I made an error in judgment and that there was room to act differently," she said. "I'd like to apologize to the public for that, and declare that I will pay the necessary fine." (Haaretz)
>> Click here to read the full report
3:15 P.M. Officials to discuss revoking assistance grants from businesses violating restrictions
The coronavirus cabinet plans to discuss the possibility of revoking financial assistance grants from businesses that violate coronavirus restrictions in a meeting set for 5 P.M. (Noa Landau)
3:10 P.M. Mourners at rebbe's funeral briefly clash with police
Mourners at the Ashdod funeral of the Rebbe of Pittsburgh briefly clashed with police. Law enforcement placed roadblocks in order to separate mourners into pods, but the number of people arriving made it impossible to enforce social distancing guidelines. (Almog Ben Zikri)
>> Click here to read the full report
1:40 P.M. Thousands attend funeral of hasidic rebbe, with police approval
Thousands of Hasidic Jews are participating in the funeral procession of the Rebbe of Pittsburgh in Ashdod, with the approval of the police. According to their agreement with the police, the participants are expected to be divided into capsules in the cemetery, while following Health Ministry guidelines, wearing masks and keeping a distance of two meters. However, it does not appear that guidelines are being properly adhered to.
The police said they were deploying large forces to enforce lockdown restrictions at the mass funeral service which started at 1 P.M., and police helicopters are also flying over the scene. (Aaron Rabinovitz and Almog Ben Zikri)
>> Click here to read the full report
12:40 P.M. Hasidic rebbe dies of virus, mass funeral expected in Ashdod
The Rebbe of the Pittsburgh Hasidic dynasty, 65-year-old Mordechai Yissachar Ber Leifer, died on Monday morning after being hospitalized with the coronavirus for the past two months.
Israel police say they are preparing to deploy large forces to enforce lockdown restrictions at the mass funeral service which will be held at 1 P.M. in Ashdod.
"The police call on the participants to obey police instructions, to maintain public order and to adhere to Health Ministry coronavirus guidelines regarding fully," said a police statement in preperation for the funeral. (Aaron Rabinovitz and Almog Ben Zikri)
11:15 A.M. Hadera resident arrested for attacking officer who asked her to wear a mask
A 25-year-old resident of Hadera was arrested for reportedly attacking a police officer and a security guard after they asked her to wear a face mask before entering a hospital. (Noa Spiegel)
10:00 A.M. Israel shows tentative signs of slowing infections
Israel's rate of coronovirus infection – which is among the highest in the world – may be slowing down, according to data from the past few days. But it will take another week or two to see if these preliminary indications reflect a real change.
Health Ministry officials are cautiously optimistic about the possibility of a slowdown, but analysis of the data also show an ongoing rise in the spread of the disease in the ultra-Orthodox community. (Ido Efrati)
9:30 A.M. Coronavirus proctor will not enter quarantine after meeting with confirmed patient
Following the epidemiological investigation of a former Shufram mayor who tested positive for coronavirus, it was decided that coronavirus proctor Ronni Gamzu will not enter quarantine.
Though Gamzu met with the patient, it was found that all participants in the meeting wore masks, maintained a safe distance and met in a room with open windows, therefore they will not be required to self-isolate. (Jacky Khoury)
8:30 A.M. Minister tests positive after violating lockdown restrictions
Israel's Environmental Protection Minister Gila Gamliel, who tested positive for the coronavirus on Sunday, violated lockdown restrictions by visiting a synagogue on Yom Kippur, despite her initial claims that she was infected by her driver.
Hareetz reported earlier that Gamliel intentionally misled Health Ministry investigators and refused to respond to them for hours, and when she eventually did answer, she falsely claimed that she was infected by her driver in an attempt to hide that she visited a synagogue on Yom Kippur.
According to government restrictions, prayer in synagogues was allowed only within a kilometer radios from one's home, and Gamliel lived in north Tel Aviv but prayed at a Tiberias synagogue. In addition, Haaretz found out that the minister was visiting her in-laws during the holiday, which is also a violation of government restrictions. (Chaim Levinson)
8:20 A.M. Israel diagnoses 1,400 new cases
There have been 1,400 new coronavirus cases on Sunday so far, bringing the total number of active cases to 65,063. The number of serious cases dropped by 22 to 878 after a sharp increase on Sunday, and 1,624 patients are currently hospitalized, of which 215 are on ventilators, the Health Ministry reported.
The death toll stands at 1,719, and 26,332 COVID-19 tests were conducted overall on Sunday. (Haaretz)
7:30 A.M. Police arrest 18 in ultra-Orthodox Jerusalem neighborhood for violating lockdown
Israel police have arrested 18 people at the ultra-Orthodox Jerusalem neighborhood of Mea She'arim for violating government lockdown restrictions, said a Monday morning statement.
The police also said that the crowds threw rocks at the officers, injuring two who were sent for medical treatment, and several police and private cars were damaged.
"Police forces worked throughout the night to enforce regulations to maintain public health and adherence to the guidelines, dispersing a number of areas in which large crowds were found, and fines were imposed against those who violated guidelines," read the statement. (Haaretz)
SUNDAY
12:00 A.M. Serious COVID-19 cases and deaths increasing, but active cases fall marginally
There have been 2,332 new coronavirus cases since Saturday evening, with the number of serious cases rising by 60 to 900 and 1,668 hospitalized, the Health Ministry has reported.
The death toll has also risen by 37 to 1,719.
However, there was a small decline in active patients at 69,248.
25,144 tests were conducted Saturday.
SUNDAY
11:30 P.M. Likud Minister misled the Health Ministry over her COVID-19 infection
Environmental Protection Minister and Likud lawmaker Gila Gamliel is said to have intentionally misled Health Ministry investigators over her coronavirus infection, an epidemiological investigation has revealed.
Gamliel is reported to have told the health officials that she had been infected by her driver, but the investigation revealed that her close family members, who also tested positive, never came into contact with the driver. Later, Gamliel finally admitted that she had visited a synagogue with her family on Yom Kippur, and officials are continuing their investigation into who may also have been infected there.
Gamliel announced on Twitter overnight Saturday that she has tested positive for the coronavirus and that she was feeling well.
According to political sources, in the hours preceding her announcement, she avoided attempts made by health officials to contact her for the purpose of carrying out their contact tracing investigation and ordering those that came into contact with her to self-isolate and receive testing, and only became reachable eight hours later.
Gamliel's office described this as "another attempt to harm Likud members through lies and pathetic fabrications. The minister is fully cooperating with the epidemiological investigation and assisting the Health Ministry in whatever is required." (Chaim Levinson)
9:30 P.M. Police officer filmed throwing bucket at a child's head while enforcing lockdown
A police officer enforcing the lockdown in the ultra-Orthodox West Bank settlement of Betar Ilit Sunday was caught on camera throwing a bucket at a boy and grabbing him around the neck. Police said that before the incident, the boy threw a heavy stone at a police car amid an assault by worshippers on police there to close down synagogues violating the lockdown regulations.
The boy was taken for questioning to the Betar Ilit police station on suspicion of assaulting officers, said police.
Officers arrived on the scene to close a synagogue that was operating against regulations, and in the subsequent clashes, a policeman was caught on camera shoving a man carrying a baby. One man was arrested in the clashes. (Aaron Rabinovitz and Hagar Shezaf)
7:56 P.M. 13 arrested in Bnei Brak clashes following police attempts to disperse worshipers
Israel Police said it arrested 13 individuals at riots in Bnei Brak that broke out when officers arrived at the Agudat Yisrael synagogue on Dessler Street and attempted to disband worshipers participating in prayers in a manner that violated the emergency coronavirus regulations.
Police said that when officers arrived at the synagogue, after receiving reports of illegal gathering there, they were met by dancing worshipers and noticed hundreds of people gathered indoors without wearing masks or socially distancing, contravening the coronavirus regulations.
In its statement, police said worshipers did not heed officers' calls to evacuate the premises, and instead engaged in disorderly conduct, including by blocking nearby roads.
The police retreated at one point, but later on returned with reinforcements, made arrests and handed out fines. (Bar Peleg)
7:49 P.M. Netanyahu: Gov't will decide on extending lockdown on Thursday
Prime Minister Benjamin Netanyahu said on Sunday during a pre-recorded statement that the government will only discuss the extension of the country's nationwide lockdown on Thursday, as well as raising the fines against citizens who violate coronavirus regulations. (Noa Landau)
2:17 P.M. Joint list Leader Ayman Odeh tests positive
Ayman Odeh, the chairman of the Joint List of Arab parties, tested positive for the coronavirus, his party said in a statement.
Odeh is currently feeling well and experiencing only mild symptoms. He will enter quarantine immediately, the statement added.
"Apart from a slight fever I'm feeling well and I'll continue working for the public while quarantined. I call on the public to be extra careful and follow instructions – wear a mask, maintain social distancing and good hygiene. The virus is real, dangerous and contagious," Odeh said in a statement. "(Jack Khoury)
2:05 P.M. Two arrested, several fined as police raid synagogues operating without permission in West Bank settlement
Police arrested two people and fined several others while enforcing coronavirus restrictions in the West Bank settlement of Betar Illit on Sunday. Several synagogues housing dozens of worshipers were found to be operating without permission, prompting police to hand out tickets and order them to disperse. Dozens of people removed from a synagogue continued to gather and refused to disperse, police said, with some also throwing stones at law enforcement. Two people were arrested on suspicion of throwing stones and attacking officers, while a number of fines were handed out, police said. (Hagar Shezaf)
12:35 P.M. Some 19,000 new unemployment claims filed since Thursday
Between Thursday and Sunday morning, a total of 18,970 new unemployment claims have been filed in Israel, the Israel Employment Service reported.
Since September 17, a day before the country entered its second lockdown period, 207,191 unemployment claims have been filed, including 186,958 by employees who had been put on unpaid leave and 20,233 who found themselves out of work for other reasons. Among those filing for unemployment since the lockdown, 151,436 are doing so for at least a second time since the outbreak of the coronavirus pandemic in March.
There are currently 936,712 people on the employment service's unemployment rolls, including 595,667 on unpaid leave from their jobs. (Haaretz)
12:06 P.M. Report: Hospitals facing sharply higher demands, intensive care resources running out
Emergency rooms and coronavirus units at Israel's hospitals are coming under severe strain, according to a report issued Sunday by the so-called Barometer committee, which monitors the situation in the health care system amid the COVID-19 pandemic and reports to coronavirus czar Ronni Gamzu.
The report said that efforts to redirect seriously ill patients from smaller hospitals around the country to larger have failed. The resources of intensive care units were running out at many hospitals, and hospital staffs were showing dangerous signs of exhaustion, the report warned.
"The incidence of disease, mortality and the number of patients in the hospital continue to rise, along with the strain on the hospitals," the report states. The number of coronavirus cases among the country's Arab population has stabilized, leading to a leveling off of sorts in the demands on hospitals in the north, which has a large Arab population, the report noted. But at the same time, "hospitals in the center of the country and Jerusalem continue to experience sharp increases in occupancy."
"Over the past week, the demands on emergency rooms and intensive care and coronavirus internal medicine departments have increased following the rise in the number of COVID-19 cases and in the hospitalization of coronavirus patients. And at the same time, there is an increase in the number of [medical] staff with confirmed cases and who in quarantine," which has affected staffing levels and placed even greater strain on remaining staff.
The growing need to devote patient hospital beds to coronavirus patients has requiring curtailing the services available to other patients, such as "hospital beds in internal medicine departments but also other departments, a reduction and diversion of intensive care beds, the closure of operating rooms, the elimination and reduction in ambulatory services, etc.," the report said. (Ronny Linder and Ido Efrati)
8:30 A.M. Environmental protection minister infected with coronavirus
Environmental Protection Minister Gila Gamliel has tested positive for the coronavirus, she said early Sunday, writing on Twitter that she was feeling well and hoped to recover soon. (Haaretz)
SATURDAY
11:00 P.M. Israel records 5,523 new cases, 49 more deaths
Israel's Health Ministry recorded 5,523 new cases of the coronavirus on Saturday. The total number of active cases stands at 71,509, with 840 people in serious condition and 224 on life support.
Forty-nine more patients died on Saturday, raising the overall death toll to 1,682. (Haaretz)
8:43 P.M. Border Police to replace soldiers in enforcing traffic restrictions
The IDF announced Saturday evening that the Border Police will replace soldiers in the coming days in enforcing traffic restrictions imposed during the national lockdown. According to the army announcement, IDF forces will reinforce the "defense mission" in the West Bank instead of the border police. The IDF announced that the decision was made under the direction of Chief of Staff Aviv Kochavi. (Yaniv Kubovich)
7:10 P.M. Israel records 5,063 new coronavirus cases
Israel's Health Ministry recorded 5,063 new cases of the coronavirus Saturday. The total number of active cases stands at 71,908, with 839 people in serious condition and 224 on life support. The death toll rose to 1,679. (Haaretz)
11:21 A.M. Hostel for disabled in Israeli Druze village shuts down amid virus outbreak
Thirty-three tenants of a hostel for people with disabilities in the Druze village of Yarka have contracted the coronavirus and 18 more were placed in quarantine, leading to the closure of the facility, according to data provided by the Yarka local council.
Some 110 tenants reside in the hostel, aged 7 to 40. In addition, 22 staffers also caught the virus.
The hostel's management and the council decided to close the facility for two weeks, while 53 of the tenants who have no other place to go will remain in the hostel and will be treated by eight staffers. (Noa Spiegel)
FRIDAY
8:00 P.M. Over 1,000 yeshiva students test positive after Rosh Hashana prayer service
At least 1,100 Yeshiva students who participated in a Rosh Hashana prayer service at a synagogue of the Ger Hasidic sect in Jerusalem have tested positive for the coronavirus.
Last week, it was reported that 260 of the ultra-Orthodox group tested positive, but since then hundreds more were diagnosed.
Many of the students who tested positive returned to their family homes after the Jewish New Year, before they discovered that there was widespread infection in the Beit Midrash, and fear that they also infected their family members. (Aaron Rabinowitz)
6:27 P.M. Call center employee suspected of removing people from quarantine list for money
A call center worker at a company providing services to the Health Ministry was arrested on Thursday on suspicion of taking bribes to remove people listed for COVID-19 quarantine.
The call center fielded calls from people appealing Health Ministry notifications that their cell phones had been located near a virus carrier, requiring them to self-isolate. (Josh Breiner)
>> Click here to read the full report
5:50 P.M. Police say arrested man who tested positive at a party
An Israeli man who had been diagnosed with coronavirus was arrested on Thursday at an outdoor party in southern Israel, police say, in the first such arrest. According to the police's statement, the man told them he no longer required to quarantine, but that turned out to be false.
The Ashdod Magistrate's Court extended the man's detention until Sunday. (Almog Ben Zikri)
1:30 P.M. Knesset panel shelves option to open small businesses because it would lift protest restrictions
On Thursday, the Knesset's Constitution, Law and Justice Committee approved the protest restrictions. Although the committee considered pressuring the government to allow small businesses to operate during the closure, it ultimately shelved the move after the committee's legal advisors clarified that such an allowance would require that restrictions on demonstrations be lifted. The protest restrictions went into effect Thursday night, 24 hours following their approval by the government late on Wednesday.
The idea to implement a carve-out for small businesses was put forth by lawmaker Ayelet Shaked of the far-right alliance Yamina. She sought to convince fellow committee members that non-essential businesses with up to ten employees should be allowed to operate again in light of the fact that regulations currently allow up to ten people to gather indoors.
11:09 Leader of Lithuanian ultra-Orthodox community tests positive for COVID-19
The leader of the Lithuanian ultra-Orthodox community, Rabbi Chaim Kanievsky, has tested positive for the coronavirus, his family said on Friday.
"The rabbi feels well and is continuing with his studies, of course under close medical supervision," his family's statement said, adding that the rabbi asks that public pray for his health.
The 92-year-old Kanievsky broke his quarantine at the end of Yom Kippur and received people at his home, despite being exposed to a diagnosed case.
In recent days, the virus spread across the rabbi's home, with several of his family members contracting COVID-19, including two who are in constant daily contact with Kanievsky.
The rabbi's family told Haaretz that from the moment they began feeling symptoms, those who were ill immediately quarantined themselves. The family also said that the people who see the rabbi often are tested beforehand, or have already contracted and recovered from the virus.
On Wednesday night, Kanievsky and Rabbi Gershon Edelstein, another leader of the community, called on worshipers to conduct all prayers in open areas, refrain from entertaining during the upcoming Sukkot holiday and to wear masks. They also asked that those in high-risk groups take special care.
On Sunday, Kanievsky ordered the rabbis of Bnei Brak to stop the minyans (prayer quorums of at least 10 men) throughout the city entirely and to pray individually to curb the spread of the coronavirus.
In the midst of the first wave of infections, when the government ordered the closure of the education system, Kanievsky ordered the continuation of studies in yeshivas and Talmud Torah (religious schools), noting that "cancellation of Torah" is more dangerous than the virus.
However, a few days later, on the orders of his co-leader Rabbi Gershon Edelstein, the yeshivas and Talmud Torah closed their doors.
Throughout the crisis, Kanievsky encouraged his followers to continue their studies, while wearing masks and social distancing.(Aaron Rabinowitz)
For previous updates click here
Click the alert icon to follow topics:
ICYMI
Ken Burns' Brilliant 'The U.S. and the Holocaust' Has Only One Problem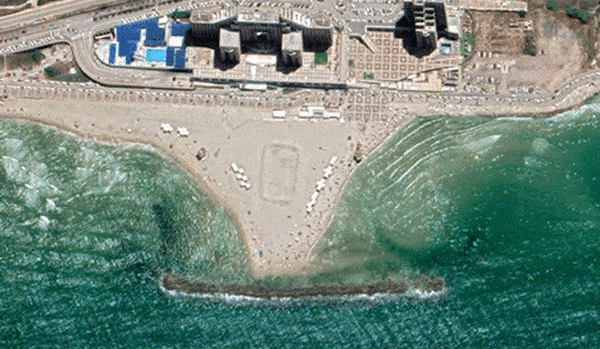 Facing Rapid Rise in Sea Levels, Israel Could Lose Large Parts of Its Coastline by 2050
Lapid to Haaretz: 'I Have Learned to Respect the Left'
The Mossad's Fateful 48 Hours Before the Yom Kippur War
As Israel Reins in Its Cyberarms Industry, an Ex-intel Officer Is Building a New Empire
How the Queen's Death Changes British Jewry's Most Distinctive Prayer