Netanyahu to Remove Head of Knesset Coronavirus Committee
West Bank tightens lockdown ■ Israel shutters beaches, non-essential businesses on weekends ■ Outdoor gatherings limited to 20 ■ Confirmed cases top 45,000
Chairwoman of the Coronavirus Committee Yifat Shasha-Biton speaks during a meeting, July 13, 2020.
Credit: Adina Wallman / Knesset Spokesperson
This story is no longer being updated. For our most recent coverage, follow live updates here
Israel and the West Bank are dealing with a renewed outbreak of the coronavirus, leading to proposals and measures intended to curb its spread and mitigate the economic ramifications of the crisis by both Israeli and Palestinian authorities.
49,204 people in Israel have so far tested positive for the coronavirus; 400 people have died.
In the West Bank, there are 7,756 active cases; 58 people have died. In the Gaza Strip, 72 people were diagnosed and one person has died.
■ Coronavirus tracker: Live stats of cases and deaths
LIVE UPDATES
10:36 P.M. Israeli army confirms 801 soldiers and staff have COVID-19
The IDF confirmed that 801 soldiers and staff have been infected with the novel coronavirus, according to a press release Saturday night. They are all in a stable condition. As of Thursday, 10,615 soldiers are in quarantine. (Haaretz)
9:55 P.M. Member of Knesset coronavirus committee calls for boycott if Netanyahu deposes committee chief
A member of the coronavirus committee in the Knesset, Yoel Razvozov of Yesh Atid, said that if Netanyahu removes Yifat Shasha-Biton from her position as committee chief, he will call for members to boycott the discussions.
"We won't be a part of Netanyahu's theater. We will not be rubber stamps. The only Knesset body that will make decisions for the coronavirus crisis is the coronavirus committee. Netanyahu does not want an independent, professional body to criticize the government. He prefers to control everything, even if it costs the collapse of the economy and the Knesset," Razvozov said.
8:40 P.M. Cases rise by 1,745, death toll by eight
The number of coronavirus cases in the country has risen by 1,745 and the death toll by eight since Friday, updated Health Ministry figures show. The number of total cases is now 49,204, and the death toll is 400. There are 27,502 active cases, with 589 hospitalized. There are 217 people in serious condition and 56 on ventilators. There were 25,033 tests conducted on Friday. (Haaretz)
8:25 P.M. Palestinian Health Ministry says number of deaths in West Bank rises to 62
The Palestinian Health Ministry has announced that another four people, all from the Hebron area, have died, bringing the number of dead in the West Bank to 62. (Jack Khoury)
8:05 P.M. Netanyahu to remove head of Knesset coronavirus committee who rejected government request
Prime Minister Benjamin Netanyahu said Saturday that he will remove Likud lawmaker Yifat Shasha-Biton from her role as the head of the Knesset's coronavirus committee.
On Monday Shasha-Biton refused to approve the cabinet's decision to close all gyms and pools, saying there had not been sufficient figures released on the rate of infection in such locations.
"I am a member of the coalition and respect the government's decisions," Shasha-Biton said after the announcement. "A central part of the Knesset's work is to criticize the government's work, and if there are mistakes, they must be corrected. My role is to examine the most correct way to combat the virus, to preserve citizens' mental and physical health, and to save the livelihoods of countless workers. I have come for one purpose: to serve the Israeli people. If I am forced to pay a personal price for this, I will accept it with love." (Chaim Levinson and Jonathan Lis)
7:40 P.M. Palestinian government decides to toughen West Bank restrictions with nightly lockdowns
The Palestinian government has decided to place new restrictions throughout the West Bank amid a rise in cases. According to a statement, there will be a lockdown every night between 8 P.M. and 6 A.M. for the next week. All gatherings will be banned, including weddings, with the only businesses allowed to remain open will be pharmacies, bakeries, and stores selling food.
The Palestinian government has also decided to bar Palestinian workers from working in the settlements in the West Bank, and to ban the return of workers from Israel to the West Bank.
According to Palestinian Health Ministry statistic, cases in the West Bank have risen by 532 to reach 7,756 active cases, while the death toll has risen by three to 58. Sixteen people are in serious condition, including seven who are on ventilators.
The Health Ministry in Gaza has meanwhile reported that the number of active cases in the Strip is down to just three, and that it expects cases to be down to zero within seven to ten days. All the patients in the Gaza Strip were residents returning from abroad, and all those returning were required to remain in quarantine for at least two weeks. (Jack Khoury)
FRIDAY
8:43 P.M. 13% of new patients yesterday were under 11 years old, health minister says
Health Minister Yuli Edelstein said 13% of new cases yesterday were diagnosed in children aged between 0 and 11 in an interview with Channel 12 News. His position would be to close summer schools, he said, but that he wanted to give parents time to get organized before taking that step.
"We see that there are infections at a young age, contrary to the myth that this is an adult disease," Edelstein said.
Answering to the criticism that his office ordered restaurants and beaches to close despite the lack of data confirming higher rates of infection, he said that "nowhere in the world is there exact data regarding the source of infection."
"We decide according to common sense - places are dangerous when they are crowded, enclosed, where people do not wear masks and are in close contact," Edelstein said.
6:46 P.M. Israel sees 1,400 new COVID-19 diagnoses
As of Friday evening, there have been 47,459 coronavirus cases diagnosed in Israel, representing a rise of 1,400 in 24 hours. There are currently 26,323 active cases.
Of those, 208 are in serious condition, and 56 are on ventilators. The death toll has risen to 392.
5:30 P.M. Government seeks power to keep Israelis in restricted areas from protests
The government is trying to pass legislation to ban people living in an area under lockdown from leaving it to attend protests in other towns.
The legislation, titled "Special Powers for Dealing with the Novel Coronavirus," would essentially give the government the power to decide whether to let people living in restricted areas attend mass demonstrations, such as those that took place this week in Tel Aviv's Rabin Square and outside the prime minister's residence in Jerusalem.
"Under the proposed wording, the government won't have an obligation to let people leave a restricted area to attend demonstrations," a source familiar with the bill explained. "That doesn't mean the government won't be able to let people leave to attend demonstrations, but it won't be obligated to do so." However, residents of restricted areas could still attend protests within those areas. The right to protest has by and large been upheld since the outbreak of the pandemic. (Jonathan Lis)
>> Click here to read the full report
4:11 P.M. Netanyahu, Gantz jointly announce restaurants will remain open over the weekend in face of protests
Prime Minister Benjamin Netanyahu and Defense Minister Benny Gantz released a joint statement saying that given the potential food waste and losses, restaurants will remain open over the weekend, after a last-minute announcement Thursday night would have shuttered them on Friday.
They will now be ordered to close by Tuesday at 5:00 A.M, "in order to give them time to prepare," the statement said. Current regulations regarding social distancing and the wearing of protective equipment remain in effect. (Noa Landau)
11:45 A.M. Restaurant association announces rebellion
Members of the Misadanim restaurants' association announced on Friday that they will open their doors despite new government restrictions requiring them to operate for deliveries only.
Restaurant owners spoke against the government's last-minute decision to shutter businesses and said they refuse to throw away their supplies and incur losses on purchased produce.
"It's our duty to fight for our businesses, even if we become criminals against our will," they wrote in a statement, inviting the public to flout government regulations and dine-in. (Bar Peleg)
11:40 A.M. Senior police official criticizes policy
"The regulations are constantly changing and unclear to the public. This is creating negative friction with civilians," a senior police official told Haaretz, adding that there is a dire need for a national information campaign. (Bar Peleg)
11:25 A.M. Seven people die from COVID-19
According to the Health Ministry, more than 900 new cases of COVID-19 were diagnosed since Thursday evening, raising the number of active patients to 25,636. Of the 213 in serious condition, 58 are on ventilators.
To date, 46,546 people were diagnosed in Israel and 387 people died – seven of them on Thursday night. (Haaretz)
4:32 A.M. Cabinet announces new restrictions to stem renewed coronavirus outbreak
After a cabinet meeting chaired by Prime Minister Benjamin Netanyahu, the ministers approved the following restrictions as coronavirus cases continue to mount.
Starting Friday at 5 P.M., gyms and fitness studios, apart from those attended by professional athletes, will be closed.
Restaurants will only operate for deliveries, and pickup from restaurants will also be allowed.
Hotel dining rooms will operate at 35 percent of their maximum capacity, while hotel pools will remain open. These restrictions will remain in effect throughout the week.
In accordance with the government's decision to limit gatherings, Health Ministry Director General Chezy Levy will sign an order barring gatherings of over 10 people indoors and 20 outdoors, excluding workplaces. The order will come into effect on Friday at 5 P.M.
Cafeterias at workplaces will be shuttered, with employees only having the option to pick up food.
In addition, the government approved some restrictions to only take effect on weekends, starting Friday at 5 P.M. through Sunday at 5 A.M.
During that timeframe, stores, malls, shopping centers, hairdressers, beauty salons, libraries, zoos, museums, exhibition halls, pools and tourist attractions will be closed.
Beaches will close starting next weekend, meaning that beachgoers won't be fined during the coming weekend.
Businesses providing essential services, including supermarkets and grocery stores, as well as pharmacies will remain open during weekends.
Israelis will be permitted to leave their homes with no distance limit both on weekdays and during the weekend.
The government has authorized Prime Minister Benjamin Netanyahu and Defense Minister Benny Gantz to decide on new measures to stem the spread of the coronavirus in the education system. The measures will be announced once Netanyahu and Gantz reach their final decision on the matter. (Haaretz)
THURSDAY
10:00 P.M. National Security Council gives cabinet list of recommendations, including weekend lockdown
The National Security Council has provided the cabinet with a number of proposals to prevent the further spread of the coronavirus. The nine recommendations are: a lockdown throughout Friday and Saturday; banning gatherings of over 10 people indoors, and over 20 outdoors; allowing schools to teach only remotely or in "capsule" classes with a limited number of students; closing gyms and fitness studios; allowing only delivery or pickup from restaurants; limiting business hours for government ministries; having only 50% of government ministry employees work from their offices; shutting cafeterias at workplaces; and instructing high-risk people to limit contact with other people and not to arrive at work, with the state giving them "a financial safety net." (Noa Landau)
9:20 P.M. Netanyahu at cabinet meeting: We'll have 1,600 patients in serious condition within weeks without new restrictions
Prime Minister Benjamin Netanyahu said at a cabinet meeting convened to discuss possible new coronavirus restrictions that the country will have 1,600 patients in serious condition "if we continue like this without new restrictions." Alternate Prime Minister Benny Gantz proposed the idea of a nightly lockdown during the week. (Noa Landau)
8:15 P.M. Death toll rises by seven, cases rise to 45,607
The number of coronavirus cases in the country has risen to 45,607, an increase of 1,419 today. Seven more people have died, bringing the death toll to 383. Out of 24,596 active patients, there are 543 people hospitalized, 203 in serious condition, and 58 on ventilators. (Haaretz)
7:53 P.M. Tourism minister: Proposal to shut down schools and restaurants 'irresponsible and senseless'
Tourism Minister Asaf Zamir said in a tweet that the proposal to shut down the education system and close restaurants "will inflict great damage to the market," calling the government's plan "irresponsible and senseless."
Zamir is the first cabinet member to publicly speak out against the latest proposed measures, ahead of a government meeting set to begin at 8:30 P.M. (Noa Landau)
6:14 P.M. Military says soldiers away from base can meet only five non-relatives at a time
The military has decided that soldiers who are off their bases to visit home can only meet five people at a time, not including family members. The military estimates that some half of the drafted soldiers and career soldiers infected with the coronavirus were infected while away from their bases, said the military spokesman, adding that there are some 11,000 service members in isolation over the virus. (Yaniv Kubovich)
5:08 P.M. Likud lawmaker Sa'ar speaks out against possible weekend lockdown
Likud lawmaker Gideon Sa'ar came out against the idea of a weekend lockdown for the country, which is expected to be brought for the cabinet's approval on Thursday night. Sa'ar wrote on Twitter that he found it difficult to see the logic in the proposals reported to be up for approval. "They will certainly exacerbate the economic damage, but it's doubtful if they attain the desired purpose." He wrote that it was preferable to let the professionals work in an organized manner and not to move too hastily. (Haaretz)
4:50 P.M. Public health physicians' union opposes proposed weekend lockdown
The Israel Association of Public Health Physicians said it opposes the government's proposed weekend lockdown, which it said "makes no epidemiologic sense." In a statement, the union said: "In order to maintain public trust and health, decisions must be made with transparency, in an organized manner… and not based on political considerations." (Ido Efrati)
4:10 P.M. Attorney general's office says he found out about plans for weekend lockdown through media
Attorney General Avichay Mendelblit's office said in a statement that there had been no legal consultations over the possibility of a weekend lockdown, which is expected to be brought for government approval on Thursday night. The matter was only brought to his attention after it was reported in the media, "and the legal position on the matter will be formulated and presented before the Israeli government in the cabinet meeting that will be held tonight." (Haaretz)
3:30 P.M. 20 have died of virus in Israel since beginning of the week
Twenty people have died from the coronavirus in Israel so far this week, an increase over the two previous four-day periods. Between July 8 and July 11, the four days before the beginning of the week, 16 people died. The period four days between July 4 and July 7 also saw 16 deaths. (Haaretz)
2:40 P.M. Government cabinet to discuss new restrictions over rising infection rates
Prime Minister Benjamin Netanyahu said he will chair a special government meeting at 8:30 P.M. to discuss further restrictions in light of the spike in coronavirus cases.
The cabinet will likely consider the recommendations from the Health Ministry and experts, who are all calling for some kind of lockdown.
The measures expected to be brought for approval are a lockdown over the weekend, restaurants only being allowed to deliver and restricting public gatherings to ten people. (Noa Landau)
12:00 P.M. Expert adviser to government says steps taken to curb second wave came 'too late'
"Restrictions required for the situation we are in have not been imposed," Prof. Eli Waxman, head of the panel of experts advising Israel's National Security Council, told Haaretz. "Looking at the government's action, it is too late. When we reach 2,000 new infections a day, it will be too late," he added.
Waxman has defined four "standby models" that would set out restrictions and advice that could be quickly implemented. He said clearly presenting these models to the public would increase responsiveness and cooperation. "When they see the situation is becoming more serious, [people] will improve their behavior on their own," Waxman argued.
Prof. Dov Schwartz, who heads an interdisciplinary team of experts who studied the characteristics of the first wave said that "Because we only know the effects of any measure two weeks after, there is an incentive to act as early as possible."
He advised the imposition of a complete lockdown, starting next week, and "the immediate establishment of an integrated epidemiological body." Other options to slow the spread of the virus could also be weekend or night curfews, Schwartz said. (Ido Efrati)
11:10 A.M. Health Ministry considering limiting gatherings to 10 people, closing restaurants as coronavirus continues to spread
Israel's Health Ministry is recommending the government take steps to limit gatherings to only ten people, in an attempt to curb the renewed spread of the coronavirus.
Other recommendations include closing places of worship, beaches, summer camps and schools. Restaurants would once again only operate for deliveries, while students would be required to move to remote learning.
Pools and sports facilities, including gyms, would also close, something that was already floated and eventually rejected by the dedicated Knesset committee earlier this week. Public transportation would also be further limited. (Ido Efrati)
9:38 A.M. Israel sees another spike in new cases
According to the Health Ministry, another 1,780 new cases of COVID-19 were diagnosed over the last 24 hours, raising the number of active patients to 24,234. A total of 28,704 tests were performed on Wednesday, the ministry said.
Of the 204 in severe condition, 57 are on ventilators. 380 people have died so far. (Haaretz)
WEDNESDAY
9:00 P.M. Netanyahu announces universal aid package, despite treasury opposition
Prime Minister Benjamin Netanyahu announced a universal aid package that would see all Israeli citizens receive a one-time payment, pending a government decision. Netanyahu's proposal would allow between 2,000 and 3,000 shekels ($584-875) to families with children, and 750 shekels ($218) for single people.
Speaking at a press briefing, Netanyahu said the money will be transferred "within days," but stressed the government must approve the measure first, and called on "all parties at the Knesset" to support it.
Finance Ministry officials have voiced resolute opposition to Netanyahu's proposal or similar ones for universal aid. "It's not the first time I disagree with officials, but at the end of the day I make the calls, and I do what has to be done to get the economy moving," the prime minister said when asked about the issue.
Speaking of the economic crisis, the prime minister told Israelis: "I feel your pain." He said "The second wave is already here. We're fighting it with determination and unity," stressing that "We have to get the economy moving."
He called on citizens to abide by the government's regulations, arguing that failure to do so might lead to a full lockdown. "We need your cooperation," he said. (Haaretz)
7:30 P.M. 1,308 new cases diagnosed in Israel in a day
The Health Ministry said that the number of active coronavirus cases in Israel rose to 23,399, with 1,308 new cases, a 12 percent increase in a day. Since the pandemic started, 43,668 people have been diagnosed with the virus and have 375 died.
About 17,578 coronavirus tests were conducted so far on Wednesday, of which 7.44 percent were found positive.. (Haaretz)
6:30 P.M. Health Minister says full lockdown might be inevitable
Health Minister Yuli Edelstein said Wednesday at a press briefing that "we'll have to consider potential measures to suppress the rise [in infection rate]... I did everything I could to prevent a lockdown… but when there's a large-scale protest against any measure, and the tools we have don't suffice, we'll end up with a full lockdown."
Edelstein also said he will work to ensure hospitals are financially stable and increase the wages of medical teams. (Haaretz)
4:58 Israeli nurse union announces strike starting Monday
The Israeli Nurse Association announced a strike starting Monday, in protest of nurses' working conditions. In a letter to Health Ministry Director General Chezy Levy, hospital directors and other top officials, they say the health system is unprepared to handle the coronavirus crisis. Nurses will still work at the emergency rooms and ICUs.
The union said the strike is being called "out of national responsibility and in order to stop the collapse of Israel's nurses array and save lives."
The Finance Ministry, the letter continues, "is not doing enough to make human lives and the people's health the top priority, therefore we have unfortunately have no choice but to take these [steps]." (Ido Efrati)
>> Click here to read the full report
2:30 P.M. Government weighs nighttime and weekend curfew
A proposal to impose a curfew at night and on weekends in order to curb the spread of the coronavirus is gaining traction in the government.
The Health Ministry is advocating for a total lockdown for a short period of time, however according to sources involved in closed discussions that took place Wednesday, ministers are seeking a more limited measure.
The notion came up for debate in a small meeting held by Netanyahu on the matter, however a final decision has not been made and the discussion is continuing on Wednesday. The main point being debated is how to avoid harming businesses that operate during the evening and on weekends. It seems that people will be allowed to work in the evenings, but not engage in leisure activities. If the ministers decide to advance the proposal it will require the approval of the government.
In an interview with the ynet news site, Finance Minister Yisrael Katz said that he opposes a full closure, but said that a nighttime and weekend curfew "has its benefits and its drawbacks." (Noa Landau)
1:30 P.M. Education Minister says classes to be held at half capacity next year
Education Minister Yoav Gallant announced that schools would reopen for the coming school year and that classes would be conducted at half capacity with a maximum of 18 students per class.
Kindergarten classes, which have an average of 26 students, will be split into two rooms with one teacher responsible for the entire class.
First through third grade will be divided up into smaller classes, with a maximum of 18 students. Gallant said that the Education Ministry plans to recruit female soldiers as teachers, teaching students in their last year, retirees, and "unemployed people with academic certification" to make the program feasible.
Fourth through sixth graders will arrive at school more infrequently, Gallant said. The Education Ministry did not respond to Haaretz's query about where they intend to house the upper grades, given that double the amount of classrooms would be required for the lower grades, leaving little to no available space.
Middle and high school students will have studies held partially in person and partially remotely. "This is a general guideline, and it includes flexibility for the school administrators and municipal actors," Haim Bibas, who leads the Federation of Local Authorities in Israel, said. (Shira Kadari Ovadia)
12:36 P.M. Netanyahu touts Israel's 'success' in battling pandemic as cases mount
Prime Minister Benjamin Netanyahu touted Israel's "success" in battling the coronavirus pandemic, citing data released by the Financial Times.
Israel is among the countries that do not have excess mortality, Netanyahu said, citing the report.
"It's important you know this," the premier added, "because the media won't tell you about it." (Haaretz)
11:43 A.M. Israeli army to operate 20 'coronavirus hotels'
The Israeli army signed contracts with eight more hotels and hostels to transform them into quarantine centers, and will now operate 20 such facilities around Israel, the Defense Ministry said in a statement.
Fifteen of these centers are intended for COVID-19 patients, while the five are for suspected patients. Eight of these facilities are designated for ultra-Orthodox people. (Yaniv Kubovich)
11:11 A.M. 453 new cases diagnosed in Israel
The Health Ministry said that the number of active coronavirus cases in Israel rose to 22,704, an increase of 453 cases since Tuesday night. Since the pandemic erupted, 42,813 people have been diagnosed with the virus and have 375 died.
According to Health ministry data, the communities with the highest infection rates are the West Bank settlements of Beitar Illit and Emanuel, as well as the Israeli-Arab city of Kalansawa.
More than 30,000 coronavirus tests were conducted on Tuesday. (Haaretz)
10:45 A.M. Health Minister: Israel is running out of tools to avoid full lockdown
Health Minister Yuli Edelstein said in an interview with the Hebrew newspaper Yedioth Ahronoth that the notion of imposing a full lockdown "is expected to come up at the government meeting on Sunday."
Given the rising rate of infection and the relatively small impact of the less stringent restrictions that have been imposed, Edelstein asked: "What other tools do we have to prevent a lockdown?" According to Edelstein, "The steps that we have already taken are not enough, and we need to decide on new restrictions."
"I don't believe we'll go to lockdown this week," Edelstein said, "unless there is a dramatic change in the models."
The minister indicated that he would be willing to wait a few days to see if the restrictions that had been implemented on weddings and gatherings had "by some miracle" been effective in lowering the infection rate. "I'm no longer willing to play make believe," Edelstein said, adding that he would be willing to "give a chance" to other reccommendations, like closing restauraunts and cultural institutions.
12:06 A.M. Netanyahu should 'stop trying to escape responsibility,' let army deal with crisis, senior Kahol Lavan official says
Prime Minister Benjamin Netanyahu and Benny Gantz's parties keep trading barbs, with a senior Kahol Lavan official saying Netanyahu should "stop trying to escape responsibility," and instead let the Defense Ministry and Israel's military handle the coronavirus response.
"It would be better to concentrate on transferring the money to the accounts of the self-employed," the official said, referring to a Netanyahu promise to give immediate financial assistance to independent workers affected by the crisis. (Jonathan Lis)
TUESDAY
11:30 P.M. Senior Likud official: 'Netanyahu angry at Gantz' for not supporting measures to curb infection rate
A senior Likud official said Tuesday that "Netanyahu is angry at Benny Gantz and Kahol Lavan who, for political reasons, are failing to take the necessary steps to curb the disease and save lives, choosing instead to "torpedo any decision that does not match their populist considerations."
"The irresponsibility of Kahol Lavan inevitably leads to a complete lockdown and an unnecessary economic toll," the official said. "Gantz today opposes any move to curb the spread of the coronavirus that could prevent the need for a general lockdown later on. Gantz and Kahol Lavan must immediately stop playing political games... that endanger the lives of Israeli citizens." (Noa Landau)
11:03 P.M. Number of people hospitalized keeps rising
The latest update from Israel's Health Ministry shows that 529 people are currently undergoing treatment in hospital, the largest number since the start of the outbreak. The number of patients in severe condition also remained at a peak 183. There are currently 56 people on ventilators.
42,360 people in total have now been diagnosed with COVID-19, an increase of 1,728 in 24 hours, according to a Haaretz tally.
Six people have died in the last day, bringing the total to 371. (Haaretz)
7:40 P.M. Yesh Atid MK: government lost legitimacy to order full lockdown, public should not obey
Yesh Atid MK Idan Roll wrote Tuesday on Twitter that the public should not obey the government, if it decides to impose a lockdown due to the increase in coronavirus cases. "This government has violated the most basic contract with the public. It obliges it to protect us in times of crisis. In addition, its decisions are not based on data and are tainted with political considerations. Therefore it has no legitimacy to order a full closure and the public should not obey."
Meretz lawmaker Yair Golan agreed with Roll's remarks and said he called him "To praise him on the courageous move of his call for rebellion. The whole opposition must revolt, only in this way will we save democracy!"
Coalition head Miki Zohar of Likud condemned Roll on his statement. "The cat has come out of the bag, the people of Yesh Atid and Yair Lapid will do everything, including calling for a revolt that will turn the State of Israel into anarchy only to harm the continuation of the right-wing office, the Likud and Prime Minister Netanyahu. Anarchists." The chairman of the right-wing party Yamina, Naftali Bennett, called on the head of Roll's party, Yair Lapid, to shake off his remarks: "I have a very harsh criticism of the government's failings, and I do not hesitate to present it. But this is the elected government. We have no other police and no other IDF. Criticism - yes. Anarchy - no." (Haaretz)
4:00 P.M. West Bank registers additional coronavirus death
A 54-year-old man from 'Anata, near Jerusalem, has dies of the coronavirus, bringing the West Bank death toll for the virus to 46. (Jack Khoury)
11:29 A.M. Minister, lawmaker enter quarantine after contact with confirmed patient
Minister in the Defense Ministry Michael Biton and lawmaker Keti Shitrit of Likud have entered quarantine after coming into contact with the head of the Ramat Negev regional council, Eran Doron, who has tested positive for the coronavirus. Both are not showing any symptoms and report feeling well. (Haaretz)
11:03 A.M. Israel's coronavirus cases top 40,000; Monday's daily rise breaks record
The Health Ministry said that Israel's confirmed cases have risen to 41,235, an increase of 1,256 cases since the previous update on Monday evening. So far, 19,474 people of recovered and 368 have died. Currently, there are 21,393 active cases, out of which 55 are on ventilators.
According to Haaretz's count, 1,962 new cases were confirmed on Monday, marking a new record since the outbreak began.
The ministry added that 27,514 coronavirus tests were carried out on Monday. (Haaretz)
10:31 A.M. Coronavirus death toll in West Bank climbs to 45, including newborn baby
The Palestinian Health Ministry said that five more people have died from the coronavirus since Monday, including a two-week-old baby from Hebron, raising the toll in the West Bank to 45. The number of active patients in the West Bank stands at 6,028.
According to medical sources in Hebron, the baby was born with a heart defect and suffered from other complex underlying conditions.
Despite the recent spike in coronavirus cases in the West Bank, only 18 patients are currently on ventilators. (Jack Khoury)
Click the alert icon to follow topics:
SUBSCRIBERS JOIN THE CONVERSATION FASTER
Automatic approval of subscriber comments.

NOW: 40% OFF
ICYMI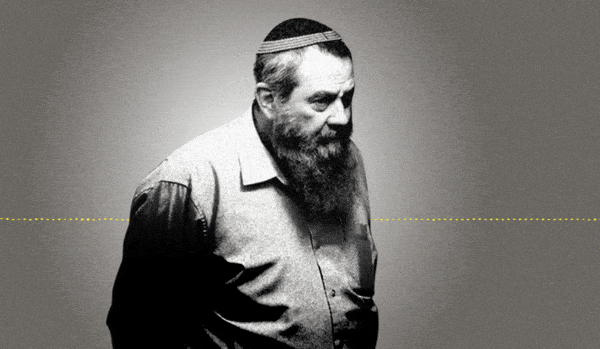 Jewish Law Above All: Recordings Reveal Far-right MK's Plan to Turn Israel Into Theocracy
Why I'm Turning My Back on My Jewish Identity
Down and Out: Why These New Immigrants Ended Up Leaving Israel
The Reality Behind 'The White Lotus' Sex Work Fantasy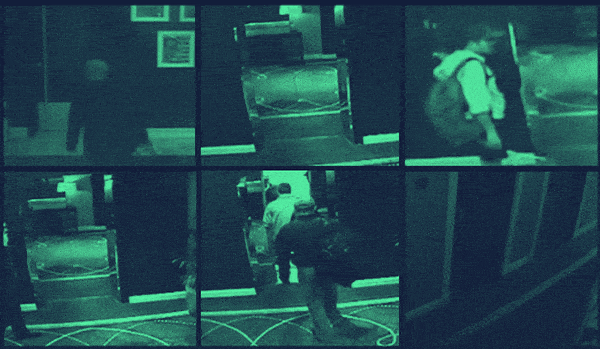 This 'Dystopian' Cyber Firm Could Have Saved Mossad Assassins From Exposure
Comeback Kid: How Netanyahu Took Back Power After 18 Months in Exile