With 'Falastin,' Chef Sami Tamimi Redefines Palestinian Cuisine
Sami Tamimi, one of the most successful Palestinian chefs in the world and co-owner of the Ottolenghi chain of restaurants in London, presents a fusion of traditional and contemporary cuisine in his latest book. He also explains what his beef is with Israeli chefs
Sami Tamimi.
Credit: Jenny Zarins / Ebury Press
"As I see it, this book is a love letter from Sami to his mother and to his homeland," says the British food writer Tara Wigley, referring to "Falastin," the new cookbook that she co-wrote with chef Sami Tamimi.
"The recipes in the book, each of which was a journey in itself, started from a huge list of traditional Palestinian recipes that Sami drew up, and was gradually whittled down and underwent a process of adaptation to the kitchen of people who don't necessarily live in Palestine and don't have time to core and stuff carrots, for example. Stuffed vegetables are a significant part of Palestinian cuisine, yet there are very few of those recipes in the book. We tried to fuse the traditional with a new and fresh viewpoint," she says, in a Zoom conversation from London.
In the course of working on the book, Wigley and Tamimi went on three research trips in the territories of the Palestinian Authority and in Israel.
"Family members and old friends were our drivers and guides," says Tamimi, who was born in the Old City of Jerusalem and has lived in London for the past 22 years.
Interspersed among the recipes in the book – which was published in England in March (Ebury Press) and last month in North America (Ten Speed Press) – are fascinating stories about people and places. One of them is about Islam Abu Aouda, who lives in the Aida refugee camp north of Bethlehem. She organized a group of local women who earn a living by giving cooking lessons. Abu Aouda's eldest son – she has five other children, too – was born severely disabled.
"There is no school with the necessary facilities in the refugee camp, and no one was able to provide help," Tamimi relates. "The boy remained at home and she didn't know what to do with him, so she decided to give cooking lessons in her kitchen in order to create employment and generate an income for her family and for other mothers with disabled children.
"She became quite well known," Tamimi continues. "Today [until the coronavirus crisis] busloads of tourists come to cook with her and with the women she recruited to work with her. During Ramadan she feeds hundreds of people for free, which is amazing, because she herself came from a place where she had nothing. And she does everything with a big smile that makes you feel humble. She was not born in the refugee camp, but is conscious of the fact that she will probably die there. Nevertheless, every day she chooses to cling to the positive side of life. When you ask her what her dream is, she doesn't talk about what you expect refugees to talk about – to return to a place they consider home – but simply to visit the seashore, which she has never seen."
"Sami had to win her trust," Wigley laughs, "because at first she was skeptical about the man who suddenly appeared in her kitchen, a venue that in the Palestinian realm is generally reserved for women. But he very quickly won her heart thanks to his expertise in rolling dough for shish barak dumplings."
Wigley and Tamimi first met Abu Aouda in March 2018. "She looked at the two strangers from London with a certain suspiciousness, as though to say, 'Who are they and what could they possibly know?'" Tamimi recalls. "But when she saw me working in the kitchen the atmosphere thawed instantly, and we spent unforgettable days with her. Most of the people we met on the road are simply living the everyday, and not only in the sense of survival – they are getting the best out of it, despite the circumstances."
Life, interrupted
Sami Tamimi was born in 1968. His mother, Na'ama, died when he was 7, leaving behind seven children. Sami acquired five more siblings from the second marriage of his father, Hassan.
"Most of my memories of my mother and my early childhood are connected to the kitchen," Tamimi says. "The kitchen was the heart of the home and the center of her world, and even after her death I was drawn to it and had to be chased out with cries of 'Shoo, shoo,' by aunts and grandmothers."
At the age of 17, Tamimi got a job as a dishwasher in the kitchen of a hotel in West Jerusalem. In short order, he joined the kitchen staff and rose up the ladder of the professionally run kitchen. In the mid-1980s, when he moved to Tel Aviv – in part because his traditionalist family couldn't come to terms with his sexual orientation and his secular lifestyle – he worked in the kitchens of various restaurants and finally spent five years as a chef at Liliyot restaurant (under the tutelage of Keren Hendler-Kremerman). In 1997, he left his homeland and moved to London.
"There was a series of terror attacks in Tel Aviv and even an Arab like me, who was integrated into Israeli society, felt uncomfortable. Besides, I had nowhere to advance to in terms of a culinary career," he told me in a 2013 interview for this paper.
In London, Tamimi met Yotam Ottolenghi while working in the kitchen of the bakery-deli Baker & Spice. The two young chefs, who were born the same year and in the same city – one in the eastern part of Jerusalem, the other in the west – became fast friends and long-term professional partners.
In 2002, Tamimi and Ottolenghi joined forces with two other partners to open the first Ottolenghi deli. The group presently operates four delis and two restaurants, all in London (though they have had innumerable offers to open additional places bearing their name and their culinary stamp elsewhere in the world). The cooking style identified with the group is Mediterranean light with pronounced Asian influences.
The decor at the restaurants and delis, which has had an obvious influence on the London restaurant scene in the past two decades, is inspired by Mediterranean markets and eating culture: an abundance of fresh, colorful raw ingredients and tempting pastries adorn the counters and display windows, and there are large tables at which acquaintances and total strangers share a joint eating experience.
"That's definitely not helping us in the post-coronavirus era," said Tamimi, clearly perturbed, in one of the conversations we held last week. "Some of the delis have reopened, mostly at the takeaway level, but the restaurants are still closed. No one, including the government, understands the guidelines and the regulations for opening them. It's terrible. There are so many people who are dependent on us for their living, and because some of them are young folk who come to London for a year or two, they will not be able to hold out for long in this expensive city."
In the internal division of labor among the partners, who have become like a family, Ottolenghi focused on developing recipes and on writing newspaper columns and cookbooks. Tamimi is head chef as well as the on-site acting chef of the flagship restaurant, Ottolenghi Islington.
'The market is hungry'
We wanted it to be an invitation to people to sit at the table and listen to stories. Food is a window through which to look at what is happening in Palestine today. Even if you don't want to get entangled in the politics, but simply to meet other people.

Tara Wigley
In 2012, Ottolenghi and Tamimi published the book "Jerusalem" (in English), which was a personal homage to, and interpretation of, foods and recipes that shaped their childhoods in the Holy City – a historic pilgrimage site for adherents of different faiths and people of various nationalities, and a center for the exchange of ideas, raw materials and cultures. "Jerusalem," which became an international best seller of unprecedented scope, given the situation of the global book market in general in recent years, was instrumental in sparking international interest in the Mediterranean diet and in generating remarkable attention to the national cuisines that represent that diet – not to mention claiim ownership of it – among them the Israeli and Palestinian kitchens.
During an era of prolonged conflicts over land and national borders, and with the distance between Israeli Jews and Palestinians only widening, the book was also sharply criticized in the Palestinian world.
"In the Palestinian community I sometimes have to explain my partnership with Yotam," Tamimi says. "We live in London and our places don't sell Israeli food or Palestinian food. We would never have established this business if we were living in Jerusalem, Tel Aviv or Ramallah."
Tamimi insists that the criticism he has heard from some members of the Palestinian community had no bearing on the decision to write "Falastin."
"It's the book I always wanted to write," he says. "But life somehow gets in the way, you're busy all the time, and there is always a new restaurant that is opening, or a book of recipes of the group on the way. Working on 'Jerusalem' with Yotam was only another trigger in the desire to write a book that is more my viewpoint of the story. This is my heritage, it's where I came from, and this is the food I cooked in my home kitchen before I left. Many books dealing with Middle Easern cuisines have been published in the past few years – the market is hungry for information – and I wanted to spotlight the Palestinian kitchen."
The work on "Falastin," which lasted two and a half years, was delayed because of a heart ailment suffered by Tamimi. In July 2017 he had open-heart surgery and an aortic valve replacement. "The two years after the operation were difficult," he says tersely. "The operation itself succeeded, but brought about complications that made it impossible for me to work for almost three years."
For the decade between 2003 and 2013, Tamimi did not return to visit his homeland. In the 2013 interview, he described the hardships the State of Israel creates for East Jerusalem residents who have left and want to visit their families, and the humiliating treatment he himself had endured both at the Israeli Embassy in London and at Ben-Gurion International Airport.
The bureaucratic hassles have since been resolved. It's likely that Tamimi's professional success and reputation played a part in this, and it's doubtful that others with the complex status of an East Jerusalem resident receive the kind of treatment he now does. Since 2013, Tamimi has traveled here to see his family several times. In 2018, he insisted on bringing along cookbook writer and food researcher Tara Wigley, who has been with the Ottolenghi group since 2010 and has worked on other books published by Ottolenghi and Tamimi, together and separately.
Different journeys
"I couldn't have done it without Tara," Tamimi says. "I'm used to the Jewish-Israeli attitude, which I can sometimes find patronizing, and I am an emotional person who can get angry and make everything political. I wanted to avoid anger and gain an additional point of view. We traveled together, but each of us experienced a different journey: I was returning home... and Tara discovered a world she didn't know. The Palestinian struggle and the Palestinian identity are part of my roots. I can't look at them from the side, even as one who now lives in London."
Wigley: "People in the world, and I was one of them until three years ago, can be completely ignorant about the region. So few understand the geography, the history and the way life that is conducted there today, and when you do understand, it is jolting. The book contains more than a hundred recipes, but... we [also] wanted it to be an invitation to people to sit at the table and listen to stories. Food is a window through which to look at what is happening in Palestine today. Even if you don't want to get entangled in the politics, but simply to meet other people."
In Israeli culture, which for years has refused to acknowledge the fact that in the relations with the Palestinians we who have the upper hand, the word "Palestine" is still a red rag. In spoken Hebrew, we have shifted from the word Mizrahi (Eastern) to describe local and Mediterranean cuisine, to the word "Arab" (whether Muslim, Christian or Jewish). The word "Palestinian" still sticks in the craw and is unacceptable to a large public who do not recognize the existence of the Palestinian identity or consider it a threat to Israeli identity and existence.
Tamimi, who, in an exceptional way, lives between the two cultures and is fully aware of the provocativeness of the word in Israel and the Jewish world, chose to title his book "Falastin" (not "Palestine") – the name of a popular newspaper that existed between 1911 and 1967.
"It is an homage to the old newspaper," Tamimi says, "and in the Arabic language, which does not have the 'p' sound, it was the name of the region before the word began to be written with the letter 'P' during the British Mandate period. At the purely commercial level, it's a strong, catchy name that intrigues people; it's not self-evident to English speakers. But it wasn't our intention to write the complete Palestinian kitchen book. There are marvelous cookbooks available that offer traditional recipes from the Palestinian kitchen, and for us it was important to come out with a fresh, new version of traditional recipes.
"Food has become a means of defining the Palestinian identity," he continues, "so it is more difficult to introduce changes in traditional recipes. This is the way to preserve the heritage. I understand the Israeli-Palestinian chefs whom we met on our research travels and who are having a hard time integrating the traditional with the new. The Palestinian public doesn't want to eat food from their mother's home in restaurants; and the Jewish-Israeli public, which is a guarantee of [a restaurant's] economic success, wants only traditional Arab home food that is considered authentic."
The falafel wars
The past decade has seen the publication of many books centering around Palestinian cuisine.
"The Israeli-Palestinian conflict – and the fact that Israeli chefs are cooking and marketing internationally dishes they are labeling as belonging to them – are among the reasons that this is happening now," Tamimi says. "People like me, and like other Palestinian writers who are third generation of the conflict, want to sound their voice, talk about their cuisine and make their knowledge the world's preserve."
Ottolenghi and Tamimi's "Jerusalem," though it did not engage explicitly in distinguishing between the Palestinian and the Israeli, was one of the triggers of the recent phenomenon. Among other books published in recent years – and there are many – are "The Gaza Kitchen: A Palestinian Culinary Journey," by Laila el-Haddad and Maggie Schmitt (2013); "Palestine on a Plate," by Joudie Kalla (2016); and "Zaitoun: Recipes and Stories from the Palestinian Kitchen," by Yasmin Khan (2018).
The interest that national cuisines are attracting – as a means to define identity and to ground certain political and economic claims – is reigniting the debate about sources and cultural appropriation: Is there such a thing as an Israeli/Palestinian kitchen; when and where were foods invented that became widespread in the Middle Eastern geographical-cultural space; and who is entitled to profit today from their use?
This past February, Reem Kassis, author of "The Palestinian Table," from 2017, published an article in The Washington Post titled "Here's why Palestinians object to the term 'Israeli food': It erases us from history." The article, which resonated widely, again sparked furious debates among Israeli and Palestinian chefs.
Tamimi: "I agree with that statement. Talking about an 'Israeli' kitchen erases my Palestinian identity, and there is no doubt that it is cultural appropriation. I have no desire to fight anyone or to engage in a discussion about the origin of the dishes. I am the first who says that hummus is ultimately legumes, tahini and lemon. I accept the fact that falafel and hummus are an integral element of the Jewish-Israeli identity, but that is precisely the definition of cultural appropriation: When the stronger side claims exclusivity and brings about the disappearance of the weak side. I saw no mention of the Palestinian kitchen in any of the many Israeli cookbooks published in the past few years. What really irks me are some of the Israeli chefs who market the food as Israeli and take credit for it themselves. If one side is strong, the least it can do is to acknowledge the other side so as not to erase its existence completely."
"Palestinian food professionals are experiencing a paradox," says the anthropologist Daniel Monterescu, of the Central European University, who initiated the ongoing series of online discussions "The Migrating Food Pot: Palestinian and Israeli Cuisines in Europe and the U.S." (in conjunction with the Van Leer Jerusalem Institute).
"Arab and Palestinian cuisine is achieving unprecedented popularity in Israel and abroad, and that is a springboard to growth," he says. "On the other hand, as the chef Salah Kurdi said, there is a feeling that they are being 'left out in the cold.' Raw materials and recipes that were widespread in the region long before the Israelis discovered olive oil and za'atar are now branded as the new Israeli cuisine. In the Palestinian discourse, the responses range from 'there is no such thing as Israeli food' to allegations of culinary colonialism, and also a call for working together, but only on condition that there is clear recognition of the sources of inspiration and the local history of Arab gastronomy."
I accept the fact that falafel and hummus are an integral element of the Jewish-Israeli identity, but that is precisely the definition of cultural appropriation: When the stronger side claims exclusivity and brings about the disappearance of the weak side.

Sami Tamimi
Anyone who has prepared recipes devised by Ottolenghi or Tamimi (or both) knows that they consist of multiple ingredients and multiple stages. The techniques are not necessarily complicated – the recipes are adapted for amateur cooks and home kitchens – but it's usually necessary to get hold of the raw materials in advance and there are often a lot of utensils to wash. The investment, however, is rewarding: The clear, precise recipes produce splendid dishes imbued with intriguing flavors. In his latest book, Tamimi succeeds in articulating a new language for the traditional Palestinian kitchen, a language that is not confined solely to olive oil, tomato seeds and spicy green pepper, but offers a wealth of flavors and sources of influence.
In accordance with the authors' declaration of intent, the recipes in "Falastin" do not purport to constitute the canon of Palestinian cuisine. Among them are those that are rich in imagination and inspiration (such as pea, spinach and preserved-lemon fritters; a beetroot and sweet potato dip; and a ricotta and labneh cheesecake with roasted apricots), whose ingredients include not only raw ingredients typical of the region but also others that expand the horizon.
Chilled cucumber and tahini soup with spicy pumpkin seeds
If you want something to be rich and creamy and vegan all at once, tahini is often the big secret, ingredient-wise. Swirled in a sauce, a dressing, or a soup, as here, tahini is a wonderful way to enrich a dish. With the cucumber, lemon, and herbs doing all the work at the other end to freshen and lighten things up, this is a perfect meal for a summer day.
Playing around: Double or triple the batch for the pumpkin seeds, if you like; they keep for a week in a sealed container, at room temperature, and are lovely sprinkled over all sorts of salads and roasted vegetables.
Getting ahead: The soup can be made up to a day in advance; it keeps well and doesn't lose its color. Just give it a stir before serving, as there'll be a little water separation.
Serves four
Spicy pumpkin seeds
3 tbsp olive oil
¼ cup/40g pumpkin seeds
1 tsp ground cumin
¼ tsp chile flakes
tsp salt
3 large cucumbers (2 lb 2 oz/1kg), peeled
¼ cup/65g tahini
2 tbsp olive oil, plus more to serve
2 lemons: finely grate the zest to get 2 tsp, then juice to get ¼ cup/60ml
2 large garlic cloves, chopped
½ cup/10g dill, roughly chopped, plus a few fronds
¾ tsp Aleppo chile flakes (or ½ tsp regular chile flakes)
3 ½ oz/100g ice cubes
1 cup/20 g mint leaves
1 cup/20g parsley, roughly chopped
Salt and black pepper
1 tomato, cut into ¼-inch/6mm dice (1/2 cup/80g)
To prepare the pumpkin seeds, put all the ingredients into a small sauté pan and place over medium heat. Cook for about 8 minutes, stirring frequently, until the seeds begin to color lightly and pop. Transfer to a bowl (or to an airtight container if making a batch) and set aside to cool.
Cut off a roughly 3-oz/80g chunk of cucumber and slice in half. Scoop out the seedy core and put this in a countertop blender (or a deep bowl if you are using an immersion blender), then finely chop the remainder into 1½-inch/1cm dice. Set this aside. Roughly chop the remaining 2 cucumbers into ¾-inch/2cm chunks and transfer to the blender along with the tahini, oil, lemon zest, lemon juice, garlic, chopped dill, chile flakes, ice cubes, half the mint, half the parsley, 1 tsp of salt, and a good grind of black pepper. Blitz for about 2 minutes, until completely smooth, then keep in the fridge until ready to serve.
Divide the soup among four deep bowls and spoon the reserved cucumber and diced tomato on top. Shred the remaining mint and sprinkle this over each portion, along with the remaining parsley, the dill fronds, the spicy pumpkin seeds, and a final drizzle of oil and serve.
Chicken musakhan
Serves four
Musakhan is the hugely popular national dish of Palestine. Growing up, Sami ate it once a week, pulling a piece of chicken and sandwiching it between a piece of pita or flatbread. It's a dish to eat with your hands and with your friends, served from one pot or plate, for everyone to then tear at some of the bread and spoon on the chicken and topping for themselves.
Traditionally, musakhan was made around the olive oil pressing season in October or November to celebrate (and gauge the quality of) the freshly pressed oil. The taboon bread would be cooked in a hot taboon oven lined with smooth round stones, to create small craters in the bread in which the meat juices, onion, and olive oil all happily pool. Musakhan is cooked year-round, nowadays, layered with store-bought taboon or pita bread, and is a dish to suit all occasions—easy and comforting enough to be the perfect weeknight supper as it is, but also special enough to stand alongside other dishes at a feast.
Playing around: The chicken can be replaced with thick slices of roasted eggplant or chunky cauliflower florets, if you like (or a mixture of both), for a vegetarian alternative. If you do this, toss the slices or florets in the oil and spices, as you do the chicken, and roast at 425°F for about 25 minutes for the cauliflower and about 35 minutes for the eggplant.
1 chicken (about 3¾ lb/1.7kg), cut into 4 pieces (3 lb/1.4kg), or 2 lb 2 oz/1kg chicken breasts with the wing-tips left on (between 4 and 6, depending on size), skin on, if you prefer
½ cup/120ml olive oil, plus 2 or 3 tbsp
1 tbsp ground cumin
3 tbsp sumac
½ tsp ground cinnamon
½ tsp ground allspice
Salt and black pepper
¼ cup/30g pine nuts
3 large red onions, thinly sliced inch/3mm thick (mounded 4 cups/500g)
4 taboon breads (see headnote), or any flatbread (such as Arabic flatbread or naan bread; ¾ lb/330g)
¼ cup/5g parsley leaves, roughly chopped
1¼ cups/300g Greek yogurt
1 lemon, cut into wedges
Preheat the oven to 425°F. Line a rimmed baking sheet with parchment paper, and line a bowl with paper towels.
Place the chicken in a large mixing bowl with 2 tbsp of oil, 1 tsp of cumin, 1½ tsp of sumac, the cinnamon, allspice, 1 tsp of salt, and a good grind of black pepper. Mix well to combine, then spread out on the prepared baking sheet. Roast until the chicken is cooked through. This will take about 30 minutes if starting with breasts, and up to 45 minutes if starting with the whole chicken, quartered. Remove from the oven and set aside. Don't discard any juices that have collected in the pan.
Meanwhile, put 2 tbsp of oil into a large sauté pan, about 10 inches/25cm, and place over medium heat. Add the pine nuts and cook for 2–3 minutes, stirring constantly, until the nuts are golden brown. Transfer to the prepared bowl (leaving the oil behind in the pan) and set aside. Add the remaining ¼ cup/60ml of oil to the pan, along with the onions and ¾ tsp of salt. Return to medium heat for about 15 minutes, stirring from time to time, until the onions are completely soft and pale golden but not caramelized. Add 2 tbsp of sumac, the remaining 2 tsp of cumin, and a grind of black pepper and mix well, until the onions are completely coated. Remove from the heat and set aside.
When ready to assemble the dish, preheat the broiler and slice or tear the bread into fourths or sixths. Place under the broiler for 2–3 minutes, to crisp up, then arrange on a large platter. Top the bread with half the onions, followed by all the chicken and any chicken juices left in the pan. Either keep each piece of chicken as it is or roughly shred it, into two or three large chunks, as you plate up. Spoon the remaining onions over the top and sprinkle with the pine nuts, parsley, remaining 1½ tsp of sumac, and a final drizzle of olive oil. Serve at once, with the yogurt and lemon wedges alongside.
Click the alert icon to follow topics:
ICYMI
Ken Burns' Brilliant 'The U.S. and the Holocaust' Has Only One Problem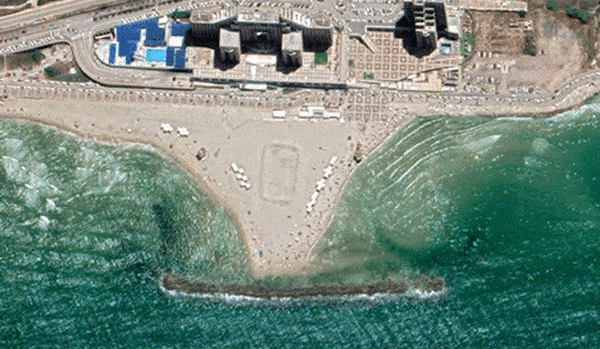 Facing Rapid Rise in Sea Levels, Israel Could Lose Large Parts of Its Coastline by 2050
As Israel Reins in Its Cyberarms Industry, an Ex-intel Officer Is Building a New Empire
How the Queen's Death Changes British Jewry's Most Distinctive Prayer
Chile Community Leaders 'Horrified' by Treatment of Israeli Envoy
Over 120 Countries, but Never Israel: Queen Elizabeth II's Unofficial Boycott