Analysis |
A Tale of Two Netanyahus: The Six Factors That Will Decide Annexation
Staring at the choice of a lifetime, this is how Benjamin Netanyahu is weighing the consequences - for himself - of Israel annexing large swathes of the West Bank
People bring posters of Prime Minister Benjamin Netanyahu prior to an election rally in Tel Aviv, Israel, March 15, 2015.
Credit: AP Photo/Oded Balilty
"There are two Netanyahus," says an old general who has spent hundreds of hours over the years briefing the prime minister. "There's the clever and politically pragmatic Netanyahu who doesn't make rash decisions. And there's the impulsive, history-driven Netanyahu who thinks he knows best. In the past, I thought it was usually the first Netanyahu making the decisions. But right now, over annexation, we seem to have the second."
But like just about everyone you speak to now in Israel who has some knowledge of Benjamin Netanyahu, the general will not predict which Netanyahu will emerge in a week, on July 1, when the time comes to launch annexation.
This is about to be one of the most fateful weeks in the prime minister's career, as he decides how, if and when to annex parts of the West Bank. But he is a complex character, and his two sides are interchangeable, often at the blink of an eye. The following six factors will influence his decision.
1. The legacy
Those who have spoken with the prime minister about annexation in recent weeks have come away with the distinct impression that he is currently very much the second, history-obsessed Netanyahu. He wants this as his legacy. He wants to be remembered as the leader who irrevocably changed the parameters of the Israel-Palestine conflict, and he knows that there will never be another U.S. president like Donald Trump, who may not be around for much longer, to allow him to do so.
That said, it isn't entirely clear what would actually be the legacy in this regard. Is Netanyahu going to take a maximalist approach and try to annex the full 30 percent of the West Bank earmarked in the Trump plan as being part of the future Israel? And is he willing in return to accept in principle that the remaining 70 percent should be reserved for a Palestinian state? Will a smaller annexation, say of a few settlement blocs by the Green Line be enough of a legacy? Or will it be sufficient to have changed the discourse, from one where Israel is under pressure to end the occupation and withdraw from the West Bank, to one where it has the right to annex but chooses the status-quo of occupation instead?
2. The right price
In another life, Netanyahu could have worked in risk assessment. Israel has never had a more risk-averse leader in all its history. Unlike his predecessors, Netanyahu has shied away from both big wars and peace overtures. Why risk it? The main reason he has pushed annexation over the last year, other than as a useful election promise to rally his right-wing base, is that he believed he could do it without incurring a significant price. The international community is focused on other, much more pressing matters, the Trump administration on his side, the Arab states are with him against Iran and don't really care about the Palestinians, who are themselves split, subdued and weak.
But he may have been over-optimistic. Perhaps the European Union is going to be serious this time about punishing Israel with sanctions. Maybe the administration is having second thoughts. The friendly Arab states seem to be more hostile to the idea and the Palestinians may just get a chance to insert their cause back on the international agenda. At the moment of truth, will Netanyahu risk all that for his legacy?
3. The blame game
Some say that Netanyahu can't back down from annexation on July 1, after spending more than a year and three whole election campaigns talking about it. The political shame would be too great, they say. The right-wing won't forgive him and will try to depose him. Perhaps. But there's another way of looking at it. If annexation doesn't go ahead soon, or if it turns out to be much smaller than the full 30 percent envisaged in the Trump plan, there will be plenty of blame to go around for Israel having nixed the "historical opportunity" to take advantage of a friendly U.S. administration.
No one plays the blame game better than Netanyahu, and he will extract as much as he can from this episode to blame the defeatist left, his treacherous coalition partner Benny Gantz, right-wing leaders who opposed him, like Naftali Bennett and Avigdor Lieberman, and the settlers who doubted him. And then of course, he will also find a way to implicate the "deep state" in the security establishment and legal community. With so much useful blame to use, perhaps it would even be worthwhile for Netanyahu that annexation never happens.
4. The coalition exit
The agreement between Likud and Kahol Lavan is not watertight, but there are only a few loopholes that could allow Netanyahu to break the deal with Benny Gantz without being forced to vacate the prime minister's office for him until a new government is formed after the next election. One of the few clauses that works in Netanyahu's favor is the one that stipulates that from July 1, he can bring the annexation, either to the government or the Knesset (or both) for approval, whenever he chooses. This creates a constant pressure-point on Gantz, who is reluctant to go ahead with unilateral annexation, and a way for Netanyahu to provoke him into breaking the deal or resigning.
Netanyahu, who is currently polling at his best-ever, could use that now and speedily break for an election. Some believe he will. He could however decide that it's best not to take that risk, while he still has another seventeen months in office before the Gantz handover, and can keep annexation in his arsenal as yet another threat over Gantz's head for months to come.
5. The diversionary tactic
Another reason to delay his decision and keep the annexation issue alive is that it serves as an excellent diversion from Netanyahu's two chief worries at the moment. First, his corruption trial, which has yet to gather pace and will enter the evidentiary stage only in a few months. Second, the rapidly progressing controversy around the failure of his "exit strategy," if there was any, from the coronavirus lockdown, and the lack of any serious preparation for the escalating COVID-caused economic crisis.
If annexation is decided upon and implemented soon, and if the immediate repercussions for Israel are not too severe, Netanyahu will have lost his best diversion. Much better to keep annexation alive, as an imminent but not immediate prospect, by deferring it to a ministerial committee for example, and then use the issue whenever convenient, to crowd out unwelcome economic headlines or the latest developments from his trial.
6. The Americans
Netanyahu is currently in the unique and rather uncomfortable position of having to deal with two U.S. administrations. The current Trump administration and, if Trump's downward trajectory in the polls is anything to go by, a Biden administration which is becoming increasingly likely to move into the White House in just over six months.
Within days, he is expected to find out if the sitting administration will give him the green light to annex, and if so, how much. That doesn't necessarily mean his decision will totally conform with the White House's recommendation. He could go ahead with annexation, or a larger annexation, despite Trump's wishes, calculating that he could still get away with it. After all, he's stared down more hostile administrations in the past. But it's extremely unlikely that he would risk a confrontation with the man he has repeatedly praised as the most pro-Israel president ever.
On the other hand, even if Trump gives him free rein to annex, he knows that to do so would mean he would be at loggerheads with President Biden, who on the whole has been friendly towards him over the years, from Day One.
Of all the six factors, the American one will probably have the most influence and should the pragmatic risk-averse Netanyahu prevail over the legacy-hungry Bibi, also provide him with the best domestic excuse for doing so.
Click the alert icon to follow topics:
ICYMI
Ken Burns' Brilliant 'The U.S. and the Holocaust' Has Only One Problem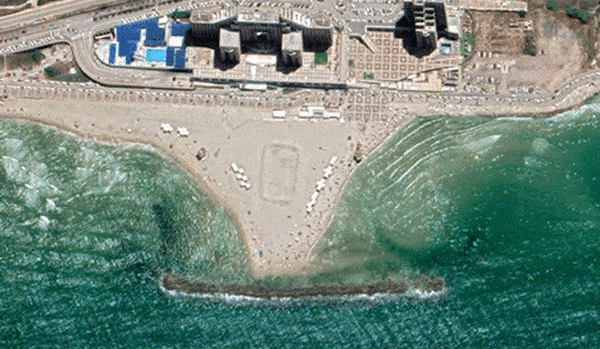 Facing Rapid Rise in Sea Levels, Israel Could Lose Large Parts of Its Coastline by 2050
As Israel Reins in Its Cyberarms Industry, an Ex-intel Officer Is Building a New Empire
How the Queen's Death Changes British Jewry's Most Distinctive Prayer
Chile Community Leaders 'Horrified' by Treatment of Israeli Envoy
Over 120 Countries, but Never Israel: Queen Elizabeth II's Unofficial Boycott