Inside a Hormone-drenched Israeli Army Base Spying on Gabby Enemies
A new novel by a former soldier in Israeli's top military intelligence body, Unit 8200, may be fiction but it grasps the moods, and lusts, in this hush-hush world of eavesdropping and deciphering very well
Military intelligence base in Israel
Credit: David Bachar
In the 1980s, the Unit 8200 base in northern Israel was awash in hormones. The teams were together around the clock, surveilling, recording, transcribing, deciphering and analyzing conversations and messages; far from home, they ate in a communal dining room and after their shifts would hang out, and make out, by the tombs of ancient sages in the woods nearby.
The new book by Haggai Dagan, called "Seeing in the Dark" in Hebrew, is a multitiered thriller that adeptly captures the mentality of the IDF military intelligence unit charged with collecting signal intelligence and deciphering codes. It may be fiction, but quite a few of its sections describe things the way they were. This book does not allow for comparison between its protagonists and actual flesh-and-blood people, yet one can learn things about the fabled Unit 8200, the roles it plays, its operatives, its methods, and its relation to other agencies and branches of the intelligence community, such as Military Intelligence Unit 504, the Mossad and the Shin Bet security service.
Unit 8200 is considered to be the IDF's main MI unit for collecting information. In practice it is the backbone and nervous system of the entire intelligence community. Established during the War of Independence with the formation of the IDF in 1948, it was designed from the get-go as a unit for eavesdropping, reception and deciphering various communications such as phone conversations and telegrams. The definition of its function was: "To obtain information about the enemy in all its territories, by listening to its broadcasts and conversations and deciphering them."
The unit began chalking up achievements from the 1948 war, under its first commander Mordechai Almog. More than half a century later, in 2005, Uri Dromi revealed in Haaretz: "During the second ceasefire in 1948, Shaul Shammai, an Iraqi Jew who was part of this unit, cracked the Egyptian army's code and told his superiors that the Egyptian army in the Negev had received orders to temporarily pull back. This changed all the IDF's plans." The unit's encryption division has since managed to crack many codes of many enemy armies and states, as well as those of other countries. In the last decade and a half, its efforts are focused mainly on obtaining intelligence and cracking codes related to Iran.
Another early achievement by the unit was when Avraham Eiloni, Almog's deputy, managed to wiretap conversations between Egyptian delegates during the 1949 armistice talks in Rhodes, which afforded Israel an advantage in the negotiation. Eavesdropping on representatives of enemy countries such as Iran, when they attend international forums, has been very useful to Israel over the years.
From its very beginning and to this very day, Unit 8200 employed specialists on Middle Eastern affairs and languages; computer experts; mathematicians; and experts in game theory and algorithms. From the book one gets a sense of socioeconomic divisions within the unit which, although Israeli society has changed a great deal, persist to this day. In its first days, the unit consisted mainly of immigrants from Arab countries who were fluent in Arabic, in its various dialects and cultural contexts. In the 50s, the unit was called unit 515. The standing joke was that the unit had 500 people from Egypt, Syria and Iraq (many of whom served as wireless operators in the Iraqi railway system) and 15 Ashkenazi Jews.
The method was for the wireless operator to wiretap conversations on enemy networks. If he found anything of interest, he would pass a summary up the chain to a network intelligence officer, who would draw conclusions, if any. If the summary was inadequate, the officer would request to hear the entire recording, transcribing it for further perusal. There was so much respect for the unit's transcribers that they were said to be able to tell the dialect of a person being eavesdropped on by his cough. By the time the sons and daughters of the first generation reached the unit, their Arabic tended to be less rich, but still better than Arabic learned in class.
The unit's pecking order was clear: on the bottom were the wireless operators (the protagonist in the novel has the hots for one of the female operators), usually second-generation Israelis whose parents came from Arab countries; then came the transcribers, the non-commissioned officers, and finally the officers, usually of Ashkenazi background, on top.
Wild times in Lebanon
Haggai Dagan was born in 1964 at Ein Hamifratz, a kibbutz on Israel's northern coast that was established by the socialist Zionist movement Hashomer Hatzair. His father belonged to the socialist Mapam party and believed in peace and Arab-Jewish co-existence. Like his father, Haggai was also drawn to the Arabic language and studied at Givat Haviva, a college established by Hashomer Hatzair as an institution designed to instill its values.
Givat Haviva was notorious as a hotbed of passion, even becoming dubbed "Fanny Hill" after the prurient 18th century novel by John Cleland. In the present book, the protagonist, who is a lecturer in Jewish thought at a southern college, lectures on pornographic literature. By coincidence (or not), Haggai Dagan himself presently researches Jewish thought at Sapir College, in the southern city of Sderot. One of his courses was about erotic literature.
Dagan joined Unit 8200 after finishing his studies at Givat Haviva in 1984. He then studied Arabic for eight months in a course given by military intelligence, from where he went onto the professional aspect, and joined a unit handling network intelligence and encryption. He left after five years with the rank of captain. The Mossad tried to recruit him but he opted for an academic career.
As an intelligence officer, Dagan had been sent to monitor Palestinian organizations operating in Lebanon, including the Popular Front for the Liberation of Palestine – General Command, which was headed by Ahmed Jibril, whose operatives received basic wireless equipment from the Syrian army, on which they blabbed without cease.
Jibril's members were mostly ignorant of intelligence security but weren't necessarily easy prey for the 8200 people. "They talked about everything on their sets, including operational plans as well as private matters," Dagan says. "But since they didn't have any 'internal grammar' [set procedures for radio communication], it was hard to decipher what they were saying." Which may have helped them to carry out some of their plots over the years. In 1985, for example, the Popular Front captured six soldiers from the IDF's Nahal brigade in Lebanon, forcing Israel to agree to one of the biggest prisoner swaps in its history. Two years later, two members of this group boldly infiltrated Israel on motorized hang gliders. One landed near Kiryat Shmona and six Israeli soldiers were killed. Dagan refers to this incident indirectly in his book.
"During my service in Unit 8200, I focused on the wild, chaotic Lebanese front," Dagan says. "When I arrived at the base in 1985, Lebanon was like the wild west, with nut jobs running around all night in pickup trucks mounted with machine guns or mobile Katyusha rocket launchers, with wireless sets on which they gabbed all night. We needed to make order out of this mess. As a young NCO I had some serious responsibilities, being in charge of lengthy shifts on my own, needing to make decisions which were sometimes life-and-death ones. I was at the focus of events when attacks on our positions occurred in the security buffer zone, as well as inside Israel (such as the abduction of the downed Israeli navigator Ron Arad in 1986). Many of these attempts were foiled, but some weren't.
"The intelligence work was sometimes riveting, at other times technical and boring," he adds.
"There is good reason why the book describes training in intelligence with an almost romantic aura, as if it were a religious order of acolytes maintaining the sacred fire. But as the story progresses, the romanticism cracks and the corrosive reality of intelligence takes over. Ultimately, intelligence work is based on a combination of the technology and the people who use it and need to understand what they're getting. There are many good people, but also human frailty, ego, cynicism, power games, career-related strategizing. As Nietzsche called it: 'Human, All Too Human.' In some ways, this is also a coming-of-age novel."
What is special about the way intelligence activity is described in this book?
"This book takes intelligence gathering very seriously. Very few spy novels do," Dagan answers. "These are ordinary people stuck deep inside unmarked bunkers, facing screens and scratching their heads over fragments of conversations between two quartermasters. But it's this gray work that serves in this book as a lever for having fantasies and being enchanted. The protagonist is indeed stuck in a bunker, but this bunker is connected to antennas which search the sky. There he finds his winged princess, riding a motorized glider."
Why is there so much sex in the book?
"Sex is a positive and joyous thing, an inseparable part of life. One should actually be suspicious of books that have no sex in them. Furthermore, there is something erotic in the protagonist's relation to the character of Dalal, depicted as a female combatant in Jibril's group, with whom the protagonist falls in love. In that sense, eroticism drives the story. This is why the protagonist's erotic biography is relevant to the story and needs to be told."
Click the alert icon to follow topics:
ICYMI
Ken Burns' Brilliant 'The U.S. and the Holocaust' Has Only One Problem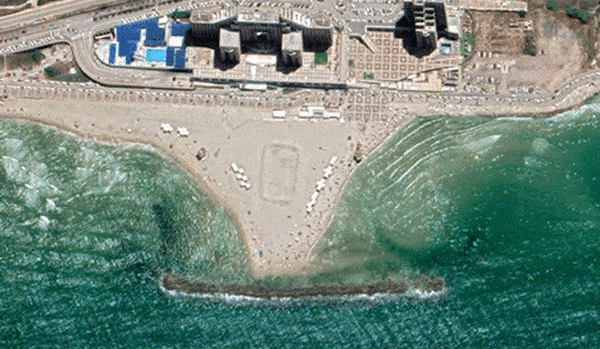 Facing Rapid Rise in Sea Levels, Israel Could Lose Large Parts of Its Coastline by 2050
Lapid to Haaretz: 'I Have Learned to Respect the Left'
The Mossad's Fateful 48 Hours Before the Yom Kippur War
As Israel Reins in Its Cyberarms Industry, an Ex-intel Officer Is Building a New Empire
How the Queen's Death Changes British Jewry's Most Distinctive Prayer