Coronavirus Israel Live: Health Minister Cautions Over 'Dramatic' Rise in New Cases
Cases in Israel top 18,000 amid uptick in cases in Arab communities ■ Knesset shuttered after lawmaker tests positive ■ Some schools shut over outbreak fears to reopen next week
A worker at a Magen David Adom drive through coronavirus testing clinic in Jerusalem holds a test sample, June 9, 2020.
Credit: Ohad Zwigenberg
This blog is no longer being updated. For the latest updates click here
Israel has seen a spike in coronavirus cases as schools, businesses, restaurants, bars, tourist attractions and other establishments reopen. Schools throughout the country have closed after cases tied to students and staff members continue to climb.
■ 18,180 people in Israel have so far tested positive for the coronavirus; 299 people have died. In the West Bank and East Jerusalem, 554 people tested positive; two people have died. In the Gaza Strip, 66 people were diagnosed and one person has died.
■ Coronavirus tracker: Live stats of cases and deaths
LIVE UPDATES
TUESDAY
10:41 P.M. Tel Aviv has highest rate of infection, report shows
According to a report by the National Center for Information and Knowledge in the Battle on the Coronavirus, as of Monday, 129 patients have been diagnosed in Tel Aviv since the beginning of June. On Tuesday night, 37 more Tel Aviv residents were diagnosed.
The report notes that in the past week, the positive test results in Tel Aviv stand at two percent, higher than the national average. The rate at which the coronavirus is doubling is also higher in the city.
Most of the coronavirus patients identified in Tel Aviv in the past week are relatively young, aged 20 to 49, mostly concentrated in south Tel Aviv and Jaffa. In those two areas, a number of schools have been closed last week after students and staff were diagnosed with COVID-19.
The report also states that out of all the newly diagnosed patients, at least 66 are foreign workers or asylum seekers who were located after increased efforts to understand the morbidity rate and stop the spread of the virus among the population. (Bar Peleg)
8:40 P.M. Officials decide to boost enforcement of coronavirus regulations in urgent meeting
National Security Adviser Meir Ben-Shabbat has held an urgent meeting on tightening enforcement of coronavirus regulations with a number of officials, including the interior and health ministers and their ministries' directors-general. The officials in the meeting decided that given an upward trend in the spread of the virus, authorities should immediately begin increasing enforcement of four regulations in particular: mask-wearing; limiting gatherings; distancing rules in businesses and shopping centers; isolation of those infected and those who were in contact with them. (Haaretz)
7:30 P.M. Israel diagnoses 148 new coronavirus cases
According to the Health Ministry, 148 people were diagnosed with the coronavirus on Tuesday, raising the number of active cases to 2,722. Of those, 24 are on ventilators and 21 have recovered over the last 24 hours, and one person has died, raising the death toll to 299. (Haaretz)
6:16 P.M. Officials to discuss enforcement of coronavirus restrictions
After meeting with the public security and interior ministers, Prime Minister Benjamin Netanyahu has instructed National Security Council chief Meir Ben Shabbat to hold a meeting with the ministers, the director general of the Health Ministry and other officials to discuss tightening enforcement due to the surge in cases. (Noa Landau)
5:15 P.M. Health Minister Yuli Edelstein: Israel is hurtling toward 200 new cases a day
Amid a rise in coronavirus cases, Health Minister Yuli Edelstein visited Soroka Medical Center, medical facilities in Rahat and a general clinic in the Negev, according to a press release.
During the visit, the minister said that the increase in new cases, almost 200 a day, is "dramatic," and added that ministry guidelines should not be treated as a recommendation, otherwise "the coronavirus will not leave us. The most effective way to treat the virus without harming the economy is strict enforcement."
"There is no difference between the enforcement of traffic laws and the enforcement of the coronavirus [restrictions]. Anyone going around without a mask is like someone driving at a speed of 160 kilometers an hour. In all of 2019, 349 people were killed in traffic accidents. In the past three months, 298 people have died from the coronavirus and more than 18,000 have been made sick. Everyone should do the math. Only when that is the approach will we be able to dramatically reduce the coronavirus."
Edelstein added that besides the enforcement, Israel needs to significantly increase testing. "We are doing that, and in recent days we have surpassed 16,000 tests a day. Our goal is to exceed 30,000 tests a day." (Haaretz)
3:51 P.M. Israeli ministers push forward coronavirus restrictions bill
Israel's Ministerial Committee for Legislation votes to support a bill that would give the cabinet wide-ranging powers to impose restrictions to combat the coronavirus.
The bill consists of emergency legislation that would remain in effect for 10 months and would authorize the cabinet to declare a state of emergency, impose curfews or lockdowns on individual homes or neighborhoods, halt public transportation, limit the number of staff employed in a workplace and impose fines on violators. (Jonathan Lis)
3:21 P.M. 407 students and teachers test positive, 139 institutions closed
Statistics released Tuesday by the Education Ministry show that 407 Israelis within the education system have tested positive for the coronavirus and 21,877 are currently in preventative quarantine, out of over 2 million students and 200 thousand educators.
Thus far, 139 educational institutions have closed after discovering cases, out of 5,200 schools and 200 thousand kindergartens. (Shira Kadari-Ovadia)
MONDAY
8:00 P.M. Number of confirmed cases surpasses 18,000
Israel confirmed 169 new coronavirus cases in the past 24 hours, the Health Ministry reported, bringing the total number of cases to 18,032. So far, 298 confirmed COVID-19 patients have died. The vast majority of patients have recovered. There are 2,607 active cases of the virus in Israel, and 23 people are on ventilators.
6:00 P.M. Sixty-three schools and kindergartens to reopen this week
The Education Ministery announced that 63 schools and kindergartens are set to reopen this week and resume normal activities after students and staff completed a mandatory quarantine period following a confirmed case of coronavirus at the school.
Currently, 385 cases of the coronavirus have been diagnosed among student and staff at educational institutions and 135 schools have been closed.
5:30 P.M. Gantz says events of 250 people will be allowed, emergency powers bill to be voted on next week
Defense Minister Benny Gantz said on Twitter that the Knesset will vote on a bill to legalize government use of emergency powers in the face of the coronavirus next week. Gantz added that Israel will allow events of up to 250 people to take place, while following Health Ministry regulations.
Gantz added that he hopes the rate of infection drops so that Israel can allow event halls to return to full operation.
4:20 P.M. Tel Aviv municipality to avoid giving fines to business owners who violate restrictions
Following public criticism, the Tel Aviv municipality announced that they would avoid fining businesses who violate the regulations meant to curb the spread of the coronaviurs in the coming days.
"The municipality will focus on explanatory efforts in the coming days and giving warnings to business ownered with the intention of resuming stronger enforcement against businesses who continue to violate the health regulations," said a statement from the municipality. "The municipality isn't aiming to fill its coffers, rather to protect public health and we expect the full cooperation of businesses to achieve this goal."
Over the last week, the municipality has given out over 600 fines to businesses who violated regulations, totaling hundreds of thousands of shekels, despite business owners' complaints that the regulations are confusing and it is unclear how to implement them on the ground.
4:00 P.M. Bill to extend Shin Bet tracking frozen
A bill to extend the Shin Bet security service's tracking of COVID-19 patients was frozen for 48-hours Monday after the Knesset panel managing the coronavirus crisis failed to reach an agreement on the matter.
The Health Ministry told the Knesset subcommittee for intelligence that it has only referred to the Shin Bet once in the past two weeks, asking to use cellular tracking data to locate people who have been in contact with a confirmed patient.
According to ministers who took part in the discussion, the bill was frozen after the the head of the Shin Bet, Nadav Argaman, asked that the bill be frozen. Ministers said that Argaman recommended the use of civilian methods to track suspected patients, like the Hamagen app, be developed instead.
1:28 P.M. Cabinet expected to approve widening event attendance to 250
A special ministerial committee on the coronavirus, dubbed the 'Coronavirus Cabinet,' is expected to approve an increase in the quota of participants in event venues to up to 250 people.
It was also announced that train operations will remain suspended. The situation will be re-examined in a week, depending on the progress of the outbreak. (Noa Landau)
9:21 A.M. Total number of cases in Israel nears 18,000
New figures released by the National Security Council show that 17,924 people have tested positive for coronavirus in Israel. Of those, 2,523 are active cases, with 29 of them in serious condition, and 23 on ventilators.
There were no new reported deaths, with the total standing at 298. (Noa Landau)
SUNDAY
10:47 P.M. Four Israeli prison personnel test positive for coronavirus
Two officers from the Israel Prison service Nahshon Unit and two wardens were diagnosed with the coronavirus at a prison in southern Israel.
Some 60 wardens and ten prisoners who are suspected of coming into contact with the four have entered quarantine. (Josh Breiner)
7:32 P.M. Spike in coronavirus cases in Israel continues
The tally of confirmed coronavirus cases in Israel increased by 111 to a total of 17,863. According to the health ministry, three people died on Sunday, bringing the death toll to 298. Nearly 9,000 tests were conducted on Saturday (Haaretz)
7:00 P.M. Netanyahu: We either find a vaccine, or we don't
Prime Minister Benjamin Netanyahu visited Israel's Institute for Biological Research, which he had ordered to develop a coronavirus vaccine in February. "There are two options now," said Netanyahu during his visit, "We either find a vaccine, or we don't find a vaccine."
The vaccines unit at the institute was in the process of shutting down when Netanyahu ordered it to develop a vaccine for COVID-19 in February.
The institute does not specialize in research and development of pharmaceuticals, antibiotics or vaccines for global use or even for the Israeli population. Its official objective is development of protective measures against biological and chemical weapons. (Noa Landau)
5:03 P.M. Uptick in COVID-19 cases in Arab communities in Israel
An 8.5 percent increase in coronavirus infections was registered in Arab towns and cities in Israel over the last week, according to the Higher Arab Monitoring Committee. Since Sunday, 92 new cases were confirmed, the majority of them in towns in the south. The data does not include cases in East Jerusalem or mixed Arab-Jewish cities. (Jack Khoury)
2:35 P.M. Kindergarten shuts after child receives borderline test result
A kindergarten in the central Israeli city of Holon closed on Sunday, as per Health Ministry guidelines, after a child there received a "borderline" coronavirus test result. The Holon Municipality is waiting for further instructions. (Bar Peleg)
10:16 A.M. Israel inaugurates first N95 mask assembly line
The Defense Ministry announced the inauguration of the first N95 mask assembly line in the country, which is opening in the southern town of Sderot, ahead of an expected second wave of the coronavirus.
Israel has long been relying on imports from abroad, acquired via the Defense Ministry, for medical supplies during the coronavirus crisis. The masks manufactured in Israel, the Defense Ministry said, are intended for medical teams that come into contact with coronavirus patients.
Work on the masks began in the past few days, and the factory will be able to produce about 2 million masks a month at its peak. (Yaniv Kubovich)
SATURDAY
10:51 P.M. Four MKs sent to isolation after contact with lawmaker who tested positive
Four Knesset members from the Joint List of Arab-majority parties have been sent into isolation after MK Sami Abu Shehadeh was diagnosed with the coronavirus. After epidemiological tracing, the Health Ministry concluded that Mtanes Shehadeh, Heba Yazbak, Aida Touma-Sliman, and Ayman Odeh, who is also party chairman, should enter isolation.
The Knesset will limit its activities this week in light of the diagnosis of Shehadeh and the increased rate of infection in the general public, the Knesset spokesperson said. The spokesperson also advised all Knesset members to limit non-essential visits to the Knesset. They added that a situation assessment would take place next weekend and that Knesset members would be updated. (Jonathan Lis)
10:36 P.M. Another school shuts down after student diagnosed with virus
A student at a Sderot school has tested positive for the coronavirus, according to the Sderot municipality. All the students and staff at the school will enter home isolation for two week, and the city municipality hopes to conduct virus tests on all staff and students, numbering about 350 people, beginning Monday. Two other schools in Sderot that have confirmed coronavirus patients. (Almog Ben Zikri)
7:50 P.M. Health Ministry says three more have died, bringing total to 295
Israel's Health Ministry said three more people have died from the coronavirus in its daily update on the pandemic, bringing the death toll up to 295. The total number of coronavirus cases in Israel since the beginning of the pandemic has reached 17,752, up 58 cases since midnight. The vast majority of patients have recovered. There are currently 2,407 active cases, an increase of 45 since midnight. There are 21 patients currently on ventilators. (Haaretz)
3:35 P.M. Multiple people at single nursing home diagnosed with virus
Six nursing home residents and three staff have been diagnosed with the coronavirus in the past few days. All staff and residents at the Neot Avi Ahuzat Eyal facility in Or Yehuda were tested after one employee at the facility was found to have the virus. The Health Ministry said that all patients are being closely monitored and that epidemiological investigations are underway. (Bar Peleg)
12:00 P.M. Record number of tests performed Friday, 210 new cases since Thursday
210 people have tested positive for the coronavirus in Israel since Thursday, according to the Health Ministry. 17,705 people have been diagnosed with the virus, of which 2,372 cases remain active. Meanwhile, 292 people have been diagnosed with the virus.
On Friday, the peak number of tests were conducted, with 16,133 tests taking place. On Thursday 9258 tests were conducted, with 12,929 on Wednesday.
Last week, the Tel Aviv municipality handed out 646 fines to businesses, totaling hundreds of thousands of shekels, for violating coronavirus regulations. Business owners complain that the coronavirus guidelines are unclear and that it is not obvious how to implement them on the ground. (Bar Peleg)
SATURDAY
7:56 A.M. Health Ministry is only seeing the tip of Israel's coronavirus iceberg
This week we got a sense of the great scope of the problem. The first Israeli study based on a representative sample of serological (antibody) blood tests found that about 2.5 per cent of the population had contracted the coronavirus, at least 10 times more than the number of confirmed cases.
If anyone thought otherwise, we've learned that the coronavirus is here to stay. There's no way to fight it because there's no drug to cure it, no vaccine to prevent it, few have developed resistance to the disease because it's so new and we are far from reaching the point of herd immunity. If 2.5 per cent of Israelis have been exposed to the virus it means that means 97.5 per cent have not.
We have no solution for the coronavirus; we have to learn to live in its shadow and nip it in the bud when it emerges in one place or another. The way to do that is through constant testing. (Meirav Arlosoroff) Read the full story.
FRIDAY
5:00 P.M. Justice Minister amends coronavirus law after public's criticism
Justice Minister Avi Nissenkorn announced on Friday a series of amendments to the law that allows the government to declare a state of emergency and order regulations that grant it far-reaching powers due to the coronavirus crisis.
Nissenkorn and Deputy Attorney General, Raz Nazri, made some changes to the law, and it was decided, among other things, that the declaration of a state of emergency would be valid for 30 days, rather than 45 days as in the previous version. In addition, a police officer will not be allowed to enter a person's house without a warrant.
In light of criticism over the law, Prime Minister Benjamin Netanyahu said earlier this week that police officers would not be able to break into civilian houses without a warrant, but did not propose an alternative.
Nissenkorn added that regulations by law would have to get the Knesset's approval within a week – a requirement that was lacking in the previous law – and that declaring a locality or neighborhood as a restricted area would be valid for one week. The previous wording of the law did not specify a time limit.
Nissenkorn announced the amendments today, but his office has not yet published the new law – which is expected to be debated Sunday by the Legislative Committee. (Jonathan Lis)
3:50 P.M. More schools and kindergartens shuttered
Five schools and kindergartens were closed Friday due to coronavirus infections, according to the Ministry of Education. In total, 92 educational institutions have been shuttered since students and teachers went back to school last month. More than 13,000 students and staff are in self-isolation, and 304 people have tested positive for the virus. (Shira Kadari-Ovadia)
THURSDAY
9:00 P.M. Four more cases diagnosed in Gaza
Four more active cases of coronavirus were diagnosed in the Gaza Strip on Thursday, the Gaza Health Ministry said, adding that all four were already in quarantine. The number of total cases has thus risen to 70, with 51 cases bring currently active. All 51 active cases are in quarantine at a facility near the Rafah border crossing with Egypt. (Jack Khoury)
8:40 P.M. Number of total cases in Israel rises by 118 to 17,495
The total number of confirmed coronavirus cases in Israel rose by 118 on Thursday to 17,495, figures released by the Health Ministry showed. The death toll was unchanged at 291. There were 23 people on ventilators. There were 12,929 coronavirus tests done on Wednesday. (Haaretz)
8:15 P.M. 13,696 students and school staff in quarantine over coronavirus cases
Figures on coronavirus cases in Israel's schools showed that as of Thursday at 8 P.M., there were 13,696 students and staff in quarantine and that 301 students and staff were found to have the virus. Eighty-seven schools had been closed because cases were identified in them. (Shira Kadari-Ovadia)
8:00 P.M. Deputy attorney general rejects request to give public more time to present challenges to coronavirus emergency bill
Deputy Attorney General Raz Nizri rejected on Thursday Labor lawmaker Merav Michaeli's request to extend by two weeks the period given to the public to submit challenges to the draft bill that would let the cabinet declare a state of emergency and wield wide-ranging powers during the coronavirus crisis.
Usually, when the government presents a proposed bill and explanatory notes, the public is given 21 days to challenge parts of it. In the case of the emergency coronavirus bill in question, however, the Prime Minister's Office only gave three days, which fell on the Shavuot holiday and the weekend. Following public criticism, the Justice Ministry extended that period to one week. Michaeli asked that it be further extended so that it adds up to 21 days. (Jonathan Lis)
7:45 P.M. Citing coronavirus, police say anti-annexation rally can't be held in major Tel Aviv square
Police have told the organizers of an anti-annexation protest that it cannot be held in Tel Aviv's Rabin Square because of coronavirus regulations, organizers said Thursday. Police suggested that the protest be held in the city's Yarkon Park instead, citing regulations and saying that too many people were expected to attend, according to activists. (Josh Breiner) Read the full story.
6:45 P.M. Four Joint List lawmakers test negative, after MK Abu Shehadeh tested positive
After Joint List lawmaker Sami Abu Shehadeh announced early on Thursday that he had been diagnosed with the coronavirus, members of his party were also tested. Four Joint List MKs, Ahmad Tibi, Aida Touma-Sliman, Ofer Cassif and Dr. Yousef Jabarin all tested negative on Thursday afternoon, but will continue to be quarantined for 14 days. (Jonathan Lis)
6:15 P.M. Tel Aviv school for children of asylum seekers and migrant workers shut after student tests positive
A school for asylum seekers and migrant workers in Tel Aviv closed on Thursday after a student tested positive for the coronavirus. In addition, 52 asylum seekers and migrant workers out of 921 tested positive for the virus.
9:45 A.M. Further schools and kindergartens shuttered after coronavirus diagnoses
Six schools and three kindergartens in Jaffa, Tel Aviv, and Givatayim have been shuttered after students were diagnosed with the coronavirus. This comes after a number of schools have been shuttered around the country after virus cases were detected. (Shira Kadari-Ovadia)
WEDNESDAY
1:30 A.M. Knesset canceles all activities scheduled for Thursday after MK diagnosed with the coronavirus
The Knesset's activities that were planned for Thursday were canceled after Joint List lawmaker Sami Abu Shehadeh announced early on Thursday that he had been diagnosed with the coronavirus.
Abu Shehadeh was tested for the virus after his driver contracted the disease. Following his own diagnosis, Abu Shehadeh and his staff entered isolation. In an interview Thursday morning on the Kan public broadcaster, the MK said that he has met thousands of people in the pasts two weeks.
The Knesset announced on Thursday morning that all committee meetings scheduled for the day were postponed and that workers were instructed not to come to in unless it was essential to do so.
Knesset Director General Albert Sakharovich and other officials will discuss how to proceed, in consultation with the Health Ministry. (Jonathan Lis)
Click the alert icon to follow topics:
ICYMI
Ken Burns' Brilliant 'The U.S. and the Holocaust' Has Only One Problem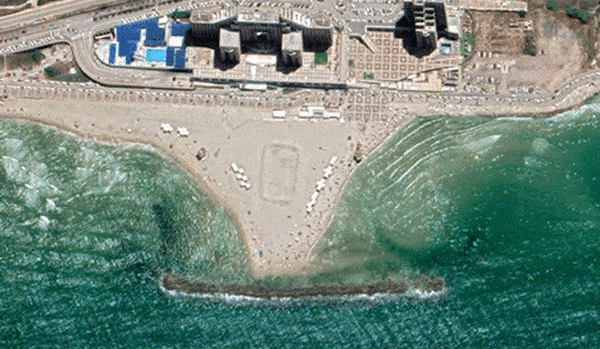 Facing Rapid Rise in Sea Levels, Israel Could Lose Large Parts of Its Coastline by 2050
As Israel Reins in Its Cyberarms Industry, an Ex-intel Officer Is Building a New Empire
How the Queen's Death Changes British Jewry's Most Distinctive Prayer
Chile Community Leaders 'Horrified' by Treatment of Israeli Envoy
Over 120 Countries, but Never Israel: Queen Elizabeth II's Unofficial Boycott