Nearly 100 Schools Closed Since Reopening as Coronavirus Cases in Israel Rise
Government decides against closing all schools ■ Knesset shuttered after lawmaker tests positive ■ Five new cases confirmed in Gaza, bringing total to 66
A worker sanitizing a classroom in a school in Jerusalem, June 3, 2020.
Credit: Ohad Zwigenberg
This article is no longer being updated. For the latest updates on the coronavirus in Israel, click here
Israel has seen a spike in coronavirus cases as it begins lifting restrictions on restaurants, bars, tourist attractions and other businesses. Despite the uptick, the country's number of COVID-19 patients remains low.
■ 17,3495 people in Israel have so far tested positive for the coronavirus; 291 people have died. In the West Bank and East Jerusalem, 554 people tested positive; two people have died. In the Gaza Strip, 66 people were diagnosed, 18 of whom recovered, and one person has died.
■ Coronavirus tracker: Live stats of cases and deaths
LIVE UPDATES
5:00 P.M. Justice Minister amends coronavirus law after public's criticism
Justice Minister Avi Nissenkorn announced on Friday a series of amendments to the law that allows the government to declare a state of emergency and order regulations that grant it far-reaching powers due to the coronavirus crisis.
Nissenkorn and Deputy Attorney General, Raz Nazri, made some changes to the law, and it was decided, among other things, that the declaration of a state of emergency would be valid for 30 days, rather than 45 days as in the previous version. In addition, a police officer will not be allowed to enter a person's house without a warrant.
In light of criticism over the law, Prime Minister Benjamin Netanyahu said earlier this week that police officers would not be able to break into civilian houses without a warrant, but did not propose an alternative.
Nissenkorn added that regulations by law would have to get the Knesset's approval within a week – a requirement that was lacking in the previous law – and that declaring a locality or neighborhood as a restricted area would be valid for one week. The previous wording of the law did not specify a time limit.
Nissenkorn announced the amendments today, but his office has not yet published the new law – which is expected to be debated Sunday by the Legislative Committee. (Jonathan Lis)
3:50 P.M. More schools and kindergartens shuttered
Five schools and kindergartens were closed Friday due to coronavirus infections, according to the Ministry of Education. In total, 92 educational institutions have been shuttered since students and teachers went back to school last month. More than 13,000 students and staff are in self-isolation, and 304 people have tested positive for the virus. (Shira Kadari-Ovadia)
THURSDAY
9:00 P.M. Four more cases diagnosed in Gaza
Four more active cases of coronavirus were diagnosed in the Gaza Strip on Thursday, the Gaza Health Ministry said, adding that all four were already in quarantine. The number of total cases has thus risen to 70, with 51 cases bring currently active. All 51 active cases are in quarantine at a facility near the Rafah border crossing with Egypt. (Jack Khoury)
8:40 P.M. Number of total cases in Israel rises by 118 to 17,495
The total number of confirmed coronavirus cases in Israel rose by 118 on Thursday to 17,495, figures released by the Health Ministry showed. The death toll was unchanged at 291. There were 23 people on ventilators. There were 12,929 coronavirus tests done on Wednesday. (Haaretz)
8:15 P.M. 13,696 students and school staff in quarantine over coronavirus cases
Figures on coronavirus cases in Israel's schools showed that as of Thursday at 8 P.M., there were 13,696 students and staff in quarantine and that 301 students and staff were found to have the virus. Eighty-seven schools had been closed because cases were identified in them. (Shira Kadari-Ovadia)
8:00 P.M. Deputy attorney general rejects request to give public more time to present challenges to coronavirus emergency bill
Deputy Attorney General Raz Nizri rejected on Thursday Labor lawmaker Merav Michaeli's request to extend by two weeks the period given to the public to submit challenges to the draft bill that would let the cabinet declare a state of emergency and wield wide-ranging powers during the coronavirus crisis.
Usually, when the government presents a proposed bill and explanatory notes, the public is given 21 days to challenge parts of it. In the case of the emergency coronavirus bill in question, however, the Prime Minister's Office only gave three days, which fell on the Shavuot holiday and the weekend. Following public criticism, the Justice Ministry extended that period to one week. Michaeli asked that it be further extended so that it adds up to 21 days. (Jonathan Lis)
7:45 P.M. Citing coronavirus, police say anti-annexation rally can't be held in major Tel Aviv square
Police have told the organizers of an anti-annexation protest that it cannot be held in Tel Aviv's Rabin Square because of coronavirus regulations, organizers said Thursday. Police suggested that the protest be held in the city's Yarkon Park instead, citing regulations and saying that too many people were expected to attend, according to activists. (Josh Breiner) Read the full story.
6:45 P.M. Four Joint List lawmakers test negative, after MK Abu Shehadeh tested positive
After Joint List lawmaker Sami Abu Shehadeh announced early on Thursday that he had been diagnosed with the coronavirus, members of his party were also tested. Four Joint List MKs, Ahmad Tibi, Aida Touma-Sliman, Ofer Cassif and Dr. Yousef Jabarin all tested negative on Thursday afternoon, but will continue to be quarantined for 14 days. (Jonathan Lis)
6:15 P.M. Tel Aviv school for children of asylum seekers and migrant workers shut after student tests positive
A school for asylum seekers and migrant workers in Tel Aviv closed on Thursday after a student tested positive for the coronavirus. In addition, 52 asylum seekers and migrant workers out of 921 tested positive for the virus.
9:45 A.M. Further schools and kindergartens shuttered after coronavirus diagnoses
Six schools and three kindergartens in Jaffa, Tel Aviv, and Givatayim have been shuttered after students were diagnosed with the coronavirus. This comes after a number of schools have been shuttered around the country after virus cases were detected. (Shira Kadari-Ovadia)
WEDNESDAY
1:30 A.M. Knesset canceles all activities scheduled for Thursday after MK diagnosed with the coronavirus
The Knesset's activities that were planned for Thursday were canceled after Joint List lawmaker Sami Abu Shehadeh announced early on Thursday that he had been diagnosed with the coronavirus.
Abu Shehadeh was tested for the virus after his driver contracted the disease. Following his own diagnosis, Abu Shehadeh and his staff entered isolation. In an interview Thursday morning on the Kan public broadcaster, the MK said that he has met thousands of people in the pasts two weeks.
The Knesset announced on Thursday morning that all committee meetings scheduled for the day were postponed and that workers were instructed not to come to in unless it was essential to do so.
Knesset Director General Albert Sakharovich and other officials will discuss how to proceed, in consultation with the Health Ministry. (Jonathan Lis)
THURSDAY
10:04 P.M. Center for disabled children closes after staff member diagnosed
A rehabilitation center that cares for disabled children in the southern city of Ashdod closed its doors Wednesday night after one of its caretakers tested positive for the coronavirus.
The Ashdod Municipality's Health Department is monitoring the process, and the center stressed that staff members were not exposed to the virus. (Almog Ben Zikri)
9:59 P.M. Central Israeli high school closes after student tests positive
A high school in the Tel Aviv suburb of Givatayim has closed after an 11th grade student tested positive for the coronavirus. The student's mother was also diagnosed with COVID-19, and the student has been in quarantine for a week since his mother was diagnosed.
Students and staff members who spent more than 15 minutes with the student who tested positive have been sent into isolation until June 7. The school will remain closed until students and staff complete two rounds of coronavirus testing, one to be carried out immediately and the other five days later. (Bar Peleg and Shira Kedari-Ovadia)
7:29 P.M. Health Ministry reports 92 new coronavirus cases
The number of coronavirus cases in Israel has risen by 92 Wednesday, bringing the total number of cases to 17,377, the Health Ministry said.
There are currently 2,103 active cases, of which 108 are hospitalized and 25 are on ventilators.
On Tuesday, Israel carried out 11,606 coronavirus tests.
7:06 P.M. 71-year-old man dies of COVID-19
A 71-year-old man is the latest Israeli to die of the coronavirus. Hadassah Ein Kerem hospital said that the man suffered from a number of underlying illnesses, and had been on a ventilator for about a month. Since the outbreak of the disease, 291 people have died of COVID-19 in Israel. (Aaron Rabinowitz)
6:34 P.M. Five new cases discovered in Gaza
The Gaza Health Ministry stated Wednesday evening that five more Palestinians have tested positive for the coronavirus in the Gaza Strip. All of them were in quarantine before they were diagnosed.
Since March, 66 Gazans have tested positive for the coronavirus, 18 of which have recovered. As of now, 47 Gazans are in quarantine. (Jack Khoury)
1:10 P.M. 2,000 more Israeli students and teachers quarantined, 19 more test positive
The Education Ministry announced that 2,000 more students and educational staff entered quarantined on Wednesady and 19 more have tested positive for the coronavirus, raising the total number of those quarantined to 6,831 and of confirmed cases to 244 amid an outbreak in schools in Israel.
Additionally, due to the worsening situation, two more schools closed on Wednesday along with four others the same day, bringing the total number of schools shut so far to 42. (Shira Kadari-Ovadia)
10:45 A.M. Schools in three Israeli cities shut after several pupils test positive for coronavirus
Four schools were shut on Wednesday after pupils tested positive for coronavirus. In Tel Aviv, the Galil School has moved to remote learning for the coming week after a student tested positive.
Bat Yam Mayor Zvika Brot decided to shut two high schools after three COVID-19 cases were confirmed. Both schools will remain shut pending completion of examinations of all the pupils placed in isolation. In Be'er Sheva a pupil tested positive, leading to the closure of the Gimmel comprehensive school.
Prime Minister Benjamin Netanyahu held an assessment meeting regarding the latest outbreaks of the virus at schools and said afterwards that the county would not shut down all the schools, but only those where infection is confirmed.
Health Ministry data published on Tuesday afternoon show that 225 pupils and teachers have been infected with the coronavirus in 36 schools and kindergartens and that about 5,000 people are now in isolation.
Consequently, schools have been shut in Holon, Sderot, Rahat and Arara as well. All the pupils and teaching staff at these schools were ordered to enter quarantine. The Jerusalem Municipality cancelled all after school activities until further notice. (Bar Peleg and Almog Ben-Zikri)
06:00 A.M. Israel extends mandatory quarantine for arrivals to June 16
The Israeli government extended quaranrtine regulations that require proof of place to quarantine for those returning from abroad until June 16. (Haaretz)
TUESDAY
9:13 P.M. Government decides against closing schools
Prime Minister Benjamin Netanyahu said the government has decided to keep schools across the country open, despite uptick in cases among students and staff members across the country.
Seveal schools where outbreaks have been identified are shutting down partially or entirely. The government will revisit the issue in a Wednesday meeting. (Shira Kadari-Ovadia and Noa Landau)
8:00 P.M. Number of cases in Israel at 17,285, in biggest daily rise in a month
The number of coronavirus cases in Israel rose to 17,285 on Tuesday with 116 new cases, according to data released by the Health Ministry. This represents the biggest daily rise since May 1, when 155 new cases were confirmed.
The number of active cases rose to 2,055, while the death toll rose to 290. There were 29 people on ventilators. The number of tests conducted on Monday was 7,952. (Haaretz)
7:45 P.M. Netanyahu to hold meeting on outbreak in schools this evening
Prime Minister Benjamin Netanyahu is to meet officials on Tuesday evening to discuss and evaluate the situation regarding the education system, after thousands of students and staff from several schools entered quarantine because a case was diagnosed. (Noa Landau)
7:30 P.M. Education minister opposes closing schools again as cases rise
Education Minister Yoav Gallant spoke out against the possibility of closing schools above the elementary level again, saying that Health Ministry statistics didn't justify such a move, and adding that it would be harmful to students, parents and teachers. At the same time, he said, authorities must remain cautious, conduct regular risk assessments and enact strict policies to prevent further infection. "In every place a confirmed patient is identified, the educational institution is being closed," he said. (Shira Kadari-Ovadia)
6:00 P.M. Knesset subcommittee votes to recommend declaring state of emergency again
The Knesset subcommittee set up to handle coronavirus emergency declarations voted to recommend to the full Knesset that a state of emergency be declared again in light of an uptick in cases.
An attorney representing the Justice Ministry told the committee that officials were actively working to ensure that "all the powers that the government ministries expect they will need in order to deal with the virus be put into legislation and placed before the Knesset.
Derech Eretz lawmaker Zvi Hauser, chairman of the committee, said at the vote that "we have noted the clarification of the legal advice to the government that they are prepared for a second wave of coronavirus and will take every step to try and prevent wide use of the emergency regulations." (Jonathan Lis)
12:15 P.M. Over 200 students, staff test positive for coronavirus, some 10,000 enter quarantine
The Health Ministry said that 217 students and teachers from 31 educational institutions had been diagnosed with the coronavirus, adding that some 10,000 people have entered quarantine.
Schools in Be'er Sheva, Holon, Sderot, Rahat and Arara were shuttered Tuesday Morning after teachers and students there were diagnosed with COVID-19.
All the students and staff members in these schools have entered quarantine until epidemiological investigations are completed and the number of new cases is confirmed.
In addition, the Jerusalem Municipality announced that all extracurricular activities taking place in schools across the city are suspended until further notice. (Haaretz reporters)
11:03 A.M. Teacher in northern Israel tests positive, 32 students enter quarantine
An elementary school teacher from the Arab town of Arara in northern Israel was diagnosed with COVID-19, sending 32 pupils to quarantine.
Furthermore, a school in the Bedouin city of Rahat in the Negev was shut down after one of its teachers tested positive. The teacher came into contact with dozens of students. (Jack Khoury)
9:49 A.M. Tel Aviv to set mediation center for landlords and tenants amid coronavirus crisis
The Tel Aviv Municipality decided to launch a new project to help landlords and tenants to overcome challenges posed by the coronavirus crisis.
Mayor Ron Huldai initiated, along with the Israel Bar Association, to open a mediation center aimed at aiding renters – many of whom were put on unpaid leave amid the coronavirus crisis and are now struggling to pay the high rent in the city – while protecting the landlords' interests. (Haaretz)
9:40 A.M. Israeli student tests positive, sending entire high school to quarantine
A high school student from the southern city of Be'er Sheva has tested positive for the coronavirus.
Following his diagnosis, all the students from his school entered 14-day quarantine. (Almog Ben Zikri)
MONDAY
9:25 P.M. No indication of widespread infection among foreigners
Only 11 migrant workers and asylum seekers tested positive for coronavirus out of 250 tests that were taken in a community clinic in south Tel Aviv. The perception that migrants and asylum seekers are more infected may be rooted in xenophobia, said Dr. Zoe Gutzeit of Physicians for Human Rights Israel. (Bar Peleg)
3:40 P.M. Education Minister orders closing all schools once a singular case is confirmed
Education Minister Yoav Gallant issued an order to shut down any school with a confirmed coronavirus case.
"If the school has a routine in separate buildings or compounds, partial opening will be considered," Gallant said.
He did not elaborate further, nor did he go into detail on how long the school will be closed for, whether other educational institutions will also close, and whether the procedure will apply retroactively to schools where one or more cases have already been discovered. (Haaretz)
8:27 P.M. Uptick in daily coronavirus cases in Israel continues
The total tally of coronavirus cases in Israel stands at 17,169, an increase of 98 patients in 24 hours, and more new diagnoses than recoveries. (Haaretz)
8:18 P.M. Worker in Netanyahu office diagnosed with COVID-19
An employee in Benjamin Netanyahu's office tested positive for the coronavirus, according to a statement by the prime minister's office. .
"An epidemiological investigation is being conducted, which will provide appropriate guidelines for those who came into contact" with the employee, the statement read. (Noa Landau)
11:12 A.M. schools in Jerusalem shut as dozens of students, staff test positive for coronavirus
Several schools in the Jerusalem area were shut, as more staff and students tested positive for the coronavirus over the past few days. The majority of them – more than 130 people – came from a single school, Gymnasia Rehavia.
SUNDAY
7:23 P.M. Fifty-three new cases registered on Sunday
According to the Health Ministry, 53 people tested positive for COVID-19 on Sunday out of 2,874 tests conducted, raising the total number of cases to 17,071.
Israel currently has 1,994 active cases, with 30 of those being on ventilators. So far, 285 people have died and 14,792 recuperated. (Haaretz)
7:15 P.M. Health Minister says testing will be expanded
Health Minister Yuli Edelstein said his office is changing its regulations in order to make coronavirus testing more widely available, including to those who are asymptomatic, in light of the recent spike in new cases. He added that the criteria under which a person must enter quarantine have not changed.
Edelstein added that the recent surge of cases in Jerusalem schools, particularly Gymnasia Rehavia, is a symptom of a wider outbreak that "deeply worries us."
Edelstein presented the new criteria for attaining a test:
1. People who share a home with a confirmed patient, even if they are asymptomatic, will be tested on the day their housemate is diagnosed and again five days later.
2. Asymptomatic people who have been in close contact with a confirmed patient at school – meaning they are in the same class, share transportation or other circumstances where there was close contact – will be tested.
3. Asymptomatic people who were in contact with an infected person in a housing facility, including assisted-living facilities and nursing homes, will be tested.
4. Tests will be administered at the discretion of family physicians.
5. All special populations identified by the Health Ministry will have access to testing.
6. Tests will be administered to any person displaying symptoms who has been in contact with a confirmed coronavirus patient.
7. Any person displaying symptoms of the virus who arrives at a hospital will be tested.
5:40 P.M. Half of new coronavirus cases in Jerusalem education system originated from single school
Half of the 44 coronavirus cases confirmed in Israel's education system since Saturday were from the Gymnasia Rehavia school in Jerusalem.
According to statistics from the Health Ministry, 1,577 students and teachers are currently in quarantine, among them 990 who were quarantined on Saturday. At the Gymnasia Rehavia school, 122 people have been diagnosed with the virus – 104 students, 15 teachers and three parents. In Bnei Brak a pre-school teacher was diagnosed with the virus sending 17 children and nine staff members into isolation. (Nir Hasson and Shira Kadari)
5:00 P.M. State watchdog to open probe into handling of coronavirus crisis
State Comptroller Matan Engelman alerted the prime minister and relevant government ministers that the Comptroller's Office is opening a wide inquiry into the handling of the coronavirus crisis.
Over the last two months, the staff at the state comptroller's office has been gathering information and holding meetings with professional sources in the various government ministries. Meanwhile, the office has been comparing the oversight processes in other countries.
The state watchdog alerted the prime minister in his letter that the inquiry will examine the reciprocal relationship and interfaces between emergency bodies in the handling of the crisis, and will focus on the work of the National Security Council in its coordination with other groups. (Haaretz)
4:40 P.M. Hundreds of foreign workers, asylum seekers get tested
Hundreds of foreign workers and asylum seekers were tested for coronavirus Sunday at a testing station that was set up by Magen David Adom in the Neve Sha'anan neighborhood of south Tel Aviv.
A letter was handed out to children and parents at local schools asking that all foreign workers get tested, regardless of whether they are displaying symptoms.
At 3 P.M. the testing station closed and dozens went home without receiving a test. As of 1 P.M. some 200 foreign workers were tested. For comparison, at the peak of the infection rate, 204 foreign workers were tested over an eight day period, and among them, only seven cases were confirmed.
In parallel, the Terem clinic, which provides medical services to asylum seekers, opened a station for swab testing and another for sereological testing in order to gather data on the rate of infection within the community. In recent days, members of the community have stepped up efforts to spread information about the virus and urge people to get tested. (Bar Peleg)
3:30 P.M. Students in Jerusalem refuse to return to class despite government decision to keep schools open
Due to the new outbreak of coronavirus cases in Jerusalem, large numbers of students did not return to school Sunday, despite the government's decision to only close schools where a high number of cases were diagnosed.
After over 100 students tested positive for the virus at the Gymnasia Rehavia high school, a number of schools instructed parents not to send their children. A small number of schools cancelled classes entirely, despite being kept open by the goverment.
A number of elementary schools whose students continue on to attend high school at Gymnasia Rehavia went on strike, given that many of their students have siblings at Gymnasia Rehavia. (Nir Hasson)
1:44 P.M. "Coronavirus is not behind us," says Netanyahu
In his remarks before today's cabinet meeting, Prime Minister Benjamin Netanyahu urged Israelis to remain vigilant as cases rise. He once again urged the population to wear masks, exercise social distancing and keep strict hygiene.
"In recent days, there has been an increase in cases and a general relaxing of discipline," Netanyahu said. "I don't know if I should use the terms 'meanwhile' or 'because,' the data is still unclear," he added.
He announced a three-pronged approach to deal with the rise: Increased testing; the modifications of 'purple badge' regulations, which businesses must follow to welcome the public or their employees; and stricter enforcement of regulations. (Noa Landau)
11:59 A.M. Health minister warns against complacency, asks Israelis to take rising cases seriously
Speaking before the weekly cabinet meeting, Health Minister Yuli Edelstein said there had been a five-fold increase in the number of people testing positive for coronavirus in the last day.
Edelstein said Israelis as a whole should be concerned, even if the increase seemed to have mostly taken place in one area of Jerusalem. "The steady rise began even before the Jerusalem school event," he said. "And even if the school data is cleared, the trend is still on the rise."
The minister urged people to get tested if they felt sick, and to respect restrictions, wear masks, keep social distancing, and strict hygiene rules, "or we will be back in lockdown, and much faster than you think." (Noa Landau)
11:06 A.M. Bnei Brak nursery school teacher tests positive
A Bnei Brak woman who works a several nursery schools in the city has tested positive for the coronavirus, sending 17 children and nine staff members into quarantine.
Bnei Brak was a central hotspot in the first wave of the coronavirus in Israel. (Bar Peleg)
7:30 A.M. Temple Mount complex opens, hundreds gather at Al-Aqsa mosque
Hundreds of worshippers gathered early this morning as gates to Jerusalem's Al Aqsa mosque reopened.
The mosque, one of the holiest sites in Islam, was shut on March 15 by the Waqf religious authorities, over fears of the spread of the coronavirus. The Temple Mount, Judaism's holiest site on which the mosque stands, also reopened to visitors.
Worshippers must wear face masks and bring personal prayer rugs should they wish to pray inside the shrines or on the compound's outdoor grounds, the Waqf said in a statement. (Jack Khoury, Nir Hasson and Reuters)
Click the alert icon to follow topics:
ICYMI
The Artist Who Survived Auschwitz Thought Israel Was 'Worse Than the Concentration Camp'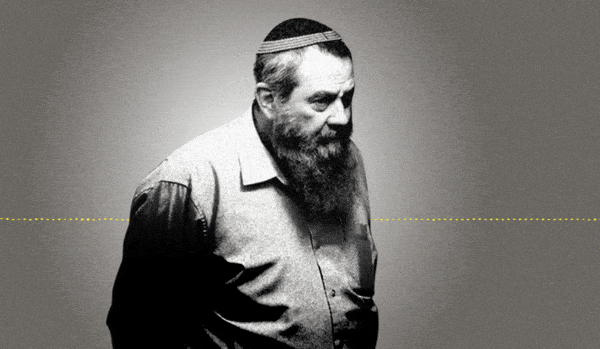 Jewish Law Above All: Recordings Reveal Far-right MK's Plan to Turn Israel Into Theocracy
Why I'm Turning My Back on My Jewish Identity
Down and Out: Why These New Immigrants Ended Up Leaving Israel
The Reality Behind 'The White Lotus' Sex Work Fantasy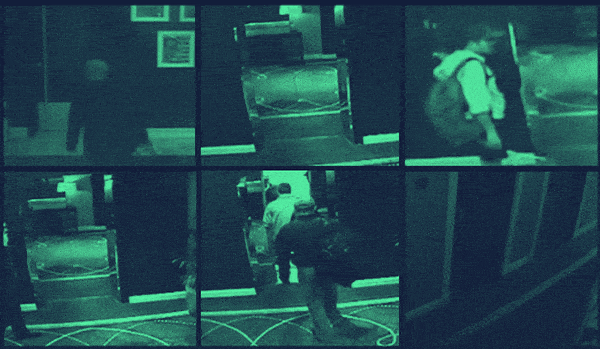 This 'Dystopian' Cyber Firm Could Have Saved Mossad Assassins From Exposure