Opinion |
Is a Second Coronavirus Wave Hitting Israel? Warning Signs Are Certainly There
Infection rates are rising, but it is still unclear whether a second wave is on the way. But while there's no need to close high schools or reintroduce full lockdown, there are some things we must all do
Diners in the Jaffa Flea Market area, May 31, 2020.
Credit: Moti Milrod
There's little doubt that the growing number of coronavirus cases, which have climbed from four a day to over 100 a day in less than a week, is concerning – prompting legitimate questions about whether we are facing a second wave.
To understand where we are and where we're going, let's go back to the graph I prepared at the beginning of the crisis (updated below). Lockdown restrictions were lifted in a number of phases (quickly, it must be said) without increased infection rates, which allowed further restrictions to be lifted. How did that occur without a rise in infections? Both because of the repercussions of the lockdown and the small number of infectious people. Oh, and luck.
Super spreaders
Then came the latest phase of restrictions being lifted, with the mass return to school and, almost simultaneously, a weeklong heat wave and permission for people to walk around without masks. That, it seems, was possibly a step too far.
Mass gatherings without masks, and contradictory advice from experts who managed to confuse the public so that some stopped being careful, created a fertile ground for super spreaders – the scientific name for a single, highly infectious person who enters an unprotected setting.
We must remember that this disease, according to all the evidence of recent weeks abroad and in Israel, does not spread monotonously from one person to another, but in "explosions" of mass infection among unprotected groups.
At this point, it seems that at least 10 percent of students and staff tested at the Gymnasia high school in Rehavia, Jerusalem, were infected recently – and that is probably set to rise further. And in one of the best-known incidents, 53 of 61 choir members at a rehearsal in Washington state last March became infected when one individual had the coronavirus. There are also no few examples of nursing homes abroad quickly becoming "coronavirus ships" with huge infection rates and concomitant mortality.
Not hammer time
This is the point I think it's crucial to remember: We knew there would be a rise in infections. I personally wrote and said this more than once in recent weeks, even to those who claimed that these are false alarms. But – and this is even more important – I insisted and continue to insist that it's "alright" for infection rates to rise: after all, we have a significant safety buffer (2 or 3 in the graph; time will tell) and far-reaching measures are not necessary yet. Tweezers are enough; there is no need for a hammer.
But there are two preconditions:
1. The public must behave responsibly and stop the virus spreading by using simple behavioral tools: wearing a mask, maintaining social distance, following good hygiene practice, and remaining at home if respiratory symptoms appear.
2. The state must come down hard on any infection hot spot zone, perform mass testing, ensure self-isolation of contacts is taking place (and not only of the sick) and protect vulnerable population groups.
These two conditions are not being met at present. As far as some of the public is concerned, the coronavirus crisis is over. People from all parts of the population are congregating daily in large numbers, without masks. This behavior must stop if we want to avoid directives being reimposed that will prevent large groups gathering.
We must be clear: People who organize parties or mass gatherings at this time are irresponsible and negligent, and must take responsibility for their actions – because their choices could force a large number of people to pay a high price.
At the same time, the government must upgrade its response to coronavirus hot spots and conduct extensive sampling even of asymptomatic contacts, especially in tight-knit communities. Extensive testing and rapid contact tracing is critical. It is important to cut the chain of infection and catch all contacts at the pre-symptoms stage, which is when most infections occur. For this to happen, more testing is required, also of close asymptomatic contacts and institutions (schools and facilities for the elderly). The investigation perimeter zone should also be closed rapidly.
Any school where a case of infection is discovered must be treated like the Gymnasia in Jerusalem: rapid epidemiological investigation; testing of all teachers and students (perhaps more than once); and testing of anyone who was in contact with those infected. This is no simple task and requires cooperation between the health and education ministries, local authorities and health maintenance organizations, according to a procedure to be published and practiced in every community and every school.
At this time, special emphasis also needs to be placed on foreign workers. A much more orderly country, Singapore, has struggled with how to handle this specific group, and Israel would probably be better off establishing a special authority, especially with nursing homes in mind, where many foreign workers are employed. Just as we have already done with various communities in response to the coronavirus, here too we need to build trust, speak directly with community leaders, allow testing, and prevent any sense of stigma or fear of contacting state representatives.
A second wave?
So, are we facing a second wave? The answer is unclear. When we look at the data excluding the Gymnasia event in Jerusalem, there is no doubt that there is a continuous rise in the number of infected people. But there is not enough data to determine whether there are rapid, continuous multiplications, although the coming days will tell us more. The response must be smart and based on data that assesses the epidemiolgocal trends excluding the specific school hot spot.
Israel is one of the few countries that dared open its schools to normal study as part of its lockdown exit strategy. The move, while brave, is not without basis given the dramatic decline achieved by lockdown and the safety buffer it granted us. In this context, the fact that there is sporadic disease and contagion in schools is not a reason to shutter them – as long as there is no exponential rise and mass contagions like at the Gymnasia. After all, if we closed the schools now, students would not be sitting at home knitting sweaters. They would be out and about, not necessarily preventing the spread of the disease.
Preparation for the next phase
If in the coming days we discover an exponential rise – and in light of the fact that more than half of all new cases were among young people of junior and high school age – there is a logic in reconsidering the appropriate format for school operations at this time. Certainly, schools with infected students should be closed. In any case, preparations must start now, thinking about creative solutions to maintain social distancing between students in the classroom, including dividing classes into smaller groups that can study alternately physically and virtually – following all directives for safe operation of the premises.
This is all designed to create a minimum of disruption to life and the economy, as long as the disease does not rise exponentially. In this context, it is important to understand the challenge. In mid-March, we went from 20 infected persons to 120 in six days. Now this has happened in five days. In mid-March, it took eight more days to reach 530 patients a day. But even if we take robust steps now, we won't be able to impact infections in the coming eight days, since most of those who are discovered to be sick now were already infected and are yet to show symptoms. Therefore, we must quickly begin preparing for this scenario as well.
So, let's look at the critical points for preparing for a renewed outbreak – and consider whether this is or is not a second wave:
1. Sickness is relatively widespread;
2. There is concern that the spread is exponential, but it's still too early to tell for sure;
3. Sickness is not focused on particular areas – there are many hot spots and areas where infection has been documented. These are all warning signs.
4. Most of those tested are not in a high-risk group. This is actually a positive point, which will reduce future pressure on the health system.
If we return to the graph, we have built a respectable safety buffer in the framework of what risks can be taken, and we must not return to a lockdown that would threaten our economic health. But this safety margin is not unlimited and the threshold is a multiplying factor of no more than 4 or 5. We must be very, very attentive to the multiplicative trends and to public behavior – without which the spread will not stop. The coming week will be critical and we must hope the trend reverses itself or stops.
The bottom line
If the trend does not reverse itself, I return to the five basic directives that will both keep us healthy and keep the economy flourishing:
1. Go back to social distancing, The risk now is no longer minimal.
2. Wear masks. Evidence of their effectiveness is mounting. Please be strict about this, especially in confined spaces.
3. Avoid crowds and speak to anyone organizing mass events. This is how countries lose control.
4. Talk with older relatives and those at risk – explain to them that this is once again a time to be cautious.
5. If you are sick or coughing – please stay home.
Be healthy!
Ran Balicer is a professor of public health and chief innovation officer at Clalit Health Services.
Click the alert icon to follow topics:
SUBSCRIBERS JOIN THE CONVERSATION FASTER
Automatic approval of subscriber comments.

NOW: 40% OFF
ICYMI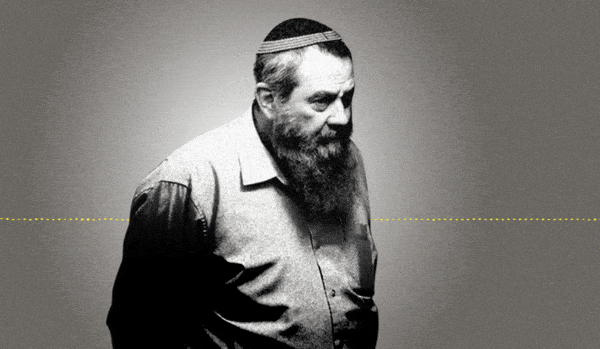 Jewish Law Above All: Recordings Reveal Far-right MK's Plan to Turn Israel Into Theocracy
Why I'm Turning My Back on My Jewish Identity
Down and Out: Why These New Immigrants Ended Up Leaving Israel
The Reality Behind 'The White Lotus' Sex Work Fantasy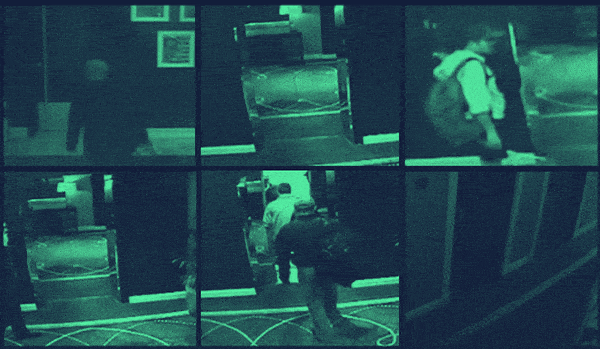 This 'Dystopian' Cyber Firm Could Have Saved Mossad Assassins From Exposure
Comeback Kid: How Netanyahu Took Back Power After 18 Months in Exile