Analysis |
Inventing Roles, Dividing Government Arms, Netanyahu Proves to Be a Horrible Manager
It's no surprise that Israel's ineffective government is ranked among the weakest among the developed nations
A woman attends a demonstration against Netanyahu being able to serve as Prime Minister while indicted, Tel Aviv, May 1, 2020
Credit: Tomer Appelbaum
For 72 years, higher education came under the auspices of the Education Ministry, until Prime Minister Benjamin Netanyahu discovered he didn't have enough ministerial positions in his government. Thus he decided to take higher education out from under the Education Ministry and place it under a newly founded Higher Education and Water Resources Ministry under Zeev Elkin.
Not everyone is upset by this. There has been a lot of criticism about how the Education Ministry manages higher eduction, in many ways treating it as an afterthought. The Education Ministry is up to its neck in problems managing the basic education system – the coronavirus crisis exposed the ministry's lack of control over it and the urgent need to examine how it has been outsourced to local authorities –- and it has no time, strength or resources to manage higher education. In practice, the Council for Higher Education manages Israeli academia on its own, with nearly no assistance from the Education Ministry.
It's not clear that it's a bad idea to have one minister focused entirely on Israel's higher education. And yet this idea was never considered, analyzed, compared and settled: There was no proper legwork, and various options were not examined in depth. Instead, it seems that the prime minister woke up one morning with the headache of "What do I do with Elkin?" and thus came to the idea to make a structural change that hadn't been considered in 72 years.
Netanyahu manages the government – creating ministries, destroying them, dividing government arms, inventing roles – with extreme capriciousness. He treats the government like his personal chess board. The results are destructive – not only the large number of ministers and ministries, but primarily the ineffectiveness of the government, which has lost its capacity to do organized work and make and implement decisions. It's therefore no surprise that Israel's government is ranked among the weakest among the developed nations.
The country's 35th government reflects Netanyahu's full managerial neglect. He was and remains a horrible manager, and that's how he manages his government. But even without Netanyahu, you can't ignore the unprofessional political culture and the coalition pressures.
An Israel Democracy Institute report from 2018 found that in countries close to Israel's size, there are 11-18 government ministries, versus 35 in Israel's 35th government. An interministerial committee that examined Israel's government structure in 2015 found a direct relationship between the number of ministries and the government's inefficiency. "In countries with few government ministries, the public sector is more efficient. This, among other reasons, is due to lesser intra-government bureaucracy and the ability to see the broader picture when making decisions," that team wrote in its recommendations.
But these recommendations haven't helped. The government has decided to cut back on ministers nearly four times, and time after time coalition pressures had their way instead. Rather than a government with 18 ministers, as Israel legislated in 1996 and again in 2014, Israel has undergone severe ministerial inflation and now has 34 ministers (including Tzachi Hanegbi, who was appointed a minister without portfolio) and 35 ministries, including newcomers such as the Alternate Prime Minister's Bureau, Water Economy Ministry, the Higher Education Ministry, the Settlement Affairs Ministry, the Digital and National Cyber Ministry and the Community Development Ministry.
Crazy idea?
The bottom line is that it's not possible to limit the number of ministers, since ministers are the accepted political price. Thus comes a growing professional recommendation to stop fighting the large number of ministers, but rather to keep focusing on limiting the number of ministries. In other words, let the government appoint as many ministers as it wants, on the condition that they don't have their own ministries.
This may sound ridiculous, but in practice, this is exactly the state of things in many democratic countries: There are more ministers than ministries, or there are several ministers for a given ministry. Other governments are also subject to political pressures, and they too are forced to give out appointments to politicians. But in order not to harm the government's efficiency, they don't give all those politicians their own ministry. Instead, the extra ministers handle broader matters, or as additional ministers within an existing ministry.
The standing of these excess ministers varies by country. In some places they have full voting rights within the government, and in other places they're more like deputy ministers subject to the senior minister. In very organized countries there may be ministries with two ministers equal in stature and strength, but it's more typical to have a senior minister and subordinate ministers.
This is a political necessity: A minister without a portfolio costs 6.5 million shekels ($1.85 million) a year, due to the cost of his or her office. A minister with a portfolio costs tens of millions to hundreds of millions of shekels a year, depending on how much money is budgeted for his or her ministry, beyond the incalculable cost of government inefficiency.
In fact, the cost in government inefficiency is twofold: Responsibilities are spread out among different ministries so that decision making necessitates the agreement of four or five ministries, meaning that decisions are not made, or are made halfheartedly and following compromises.
Alongside this, Israel pays the absurd price of costly, unnecessary ministries – the Intelligence Ministry, Strategy Ministry, Settlement Affairs Ministry, Ministry for Regional Cooperation (cooperation with whom, exactly?), Ministry for Development of the Negev and Galilee, among others, in keeping with ministers' imagination over the years. This costs the country billions every year, and makes Israel one of the most ridiculous nations in the world when it comes to government structure.
It could be different. Two inter-ministerial committees, in 2015 and 2018, came to similar recommendations: Increase the number of ministers, but cut the number of ministries. The committees recommended that Israel limit itself to 14-17 ministries, thus saving 1-1.2 billion shekels a year and increasing government efficiency. Dr. Ofer Kenig from the Israel Democracy Institute, and Citizen's Empowerment Center in Israel former director-general Tomer Lotan, came to an identical conclusion.
Lotan, for instance, recommended finding jobs for some 36 ministers, while limiting them to 12 ministries. Under such a structure, the Education Ministry would have five ministers focusing on sub-categories such as science and technology, sports, culture, preschool and higher education, with one senior education minister overseeing them all. The Economy Ministry would have a similar structure, with ministers in subcategories such as infrastructure, consumption, communications, tourism and agriculture.
Lotan's plan has enough roles for 36 ministers, all of whom would be given responsibility for a not-made-up, legitimate area of work. A minister serving under the Prime Minister's Office would be responsible for improving civilian services and a home-front protection minister would serve within the Defense Ministry. All the ministers would have plenty of work, even if some are only subordinate ministers.
Israel's 35th government was born as an emergency government amid the coronavirus crisis. Its structure condemns Israel to falling into a horrible crisis. This government won't be able to advance anything and will cause serious damage due to duplicity, distraction and a focus on nonsense, such as the settlement affairs minister or the community development minister. This is the time to address the emergency situation facing us: the loss of a functioning government in Israel. We need to change our government structure, and this time after proper investigation and consideration.
Click the alert icon to follow topics:
ICYMI
Ken Burns' Brilliant 'The U.S. and the Holocaust' Has Only One Problem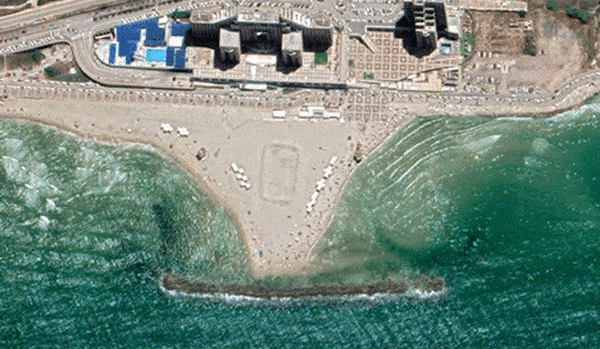 Facing Rapid Rise in Sea Levels, Israel Could Lose Large Parts of Its Coastline by 2050
Lapid to Haaretz: 'I Have Learned to Respect the Left'
The Mossad's Fateful 48 Hours Before the Yom Kippur War
As Israel Reins in Its Cyberarms Industry, an Ex-intel Officer Is Building a New Empire
How the Queen's Death Changes British Jewry's Most Distinctive Prayer