Opinion |
For Bangladesh, Recognizing Israel Is an Immoral Choice
There may be pragmatic reasons for Bangladesh to consider ties with Israel. But having fought our own liberation war against a cruel occupier, we cling to one overriding moral imperative: Palestinian freedom
A woman walks past a poster depicting late Palestinian leader Yasser Arafat in Beirut's Shatila Palestinian refugee camp. Lebanon, March 30, 2020
Credit: MOHAMED AZAKIR/ REUTERS
The recent op-ed by a Dhaka-based lawyer ("Why Bangladesh Should, Belatedly, Recognize Israel") arguing in support of the establishment of the diplomatic relations between Israel and Bangladesh, by drawing supposed similarities between the two countries' histories, came as a bolt from the blue for many Bangladeshis.
In stark contrast to the article's claim, there are far more similarities between Bangladesh and the subject of Israel's crude oppression, the Palestinians, rather than Israel itself. For us, Israel is emblematic of what Pakistan would have looked like had it been able to silence our quest for freedom.
Just as Pakistan called Bengali nationalists "terrorists," so Israel calls Palestinian freedom fighters "terrorists." We, therefore, rightly find the Palestinian struggle more analogous to our historical experience, except that ours has already achieved success.
As many as ten million of our people had to flee their home to neighbouring India when the Pakistani onslaught began on 25 March 1971. Had we not been able to defeat the Pakistani military then, many of our refugees would have been unable to return, just like the Palestinian refugees in Jordan, Lebanon and Syria who cannot reclaim their ancestors' land in Israel, the very creation of which had caused the Nakba, or "disaster" in the first place.
It is a seriously flawed analogy to compare Bangladesh's freedom struggle to the painful events in Europe before the creation of Israel. We fought against our oppressors and defeated them. Pre-state Jews, however, fought against and evicted an enemy who had nothing to with the genocide Jews had faced in Europe and had called Palestine their home for generations. Whereas Bangladesh drove away its occupiers through a bloody war that claimed up to three million lives, Israel over the years has become the global symbol of occupation.
Both pre-state Israel and pre-state Bangladesh were subjugated by British colonialism and we both bitterly parted ways. But in Israel's case, while its pre-state fighters did fight against the British, the most consequential document (the Balfour Declaration) in support of its statehood came from none other than the colonial power itself, Great Britain, decades before it declared its independence. Now, Israel's treatment of Arabs is often termed as modern-day colonialism.
Whereas we based our country on the principles of equalities, justice and secularism, Israel was founded as a Jewish state, far more similar to how our predecessor Pakistan was founded as — and remains — an Islamic republic. Although Pakistan was not an Islamic republic officially, the idea of Pakistan was that it would be a separate home for the Muslims of the Indian subcontinent, just as Israel is for Jews around the world.
While imperfect in practice, we defiantly reclaimed secularism in our constitution, whereas Israel has asserted its Jewish national identity and Jewish nationalist territorial maximalism more vigorously in recent years, most notably with the enactment of the Jewish Nation State law and the impending annexation of parts of the West Bank.
As Israelis turn more right-wing as the days go by, it is on the brink of being officially designated as an apartheid state, in which the Arab minorities living inside annexed territories are barred from certain basic rights, not least the right to vote and to representation, and Arab citizens of Israel fear being transferred against their will outside the bounds of the Israeli state.
What about another key claim in the op-ed, that Bangladesh is being more Catholic than the Pope, since Palestinians' Arab brethren in the Middle East have increasingly grown closer to Israel? Why would Bangladesh oppose the normalization that countries such as Oman, the UAE, even Saudi Arabia, seem set on?
The question is even more pertinent because Bangladesh has never rejected the necessity of pragmatism in its foreign relations. Indeed in 1971, when our founding Prime Minister Tajuddin Ahmed rejected Israel's offer of recognition and help, he did so not just out of his socialist self-righteous instincts but also because of a deep sense of realpolitik.
When we were waging a liberation war against a Pakistan that maintained close relationships with the Arab world, and joining hands with a Hindu India, no less, we were already smeared as "lesser Muslims" fighting against their Muslim brothers. At that point, it was crucial for us to not upset the Arab world further: any hint of an alliance with Israel would have incensed Arab states during those tumultuous days in the Middle East. And in hindsight, it was the right decision.
By rejecting the temporary temptation of easily obtainable yet crucial help from Israel, we won the long game. We avoided being a pariah in the Muslim world for longer than we had already been, and were recognized by a host of Muslim countries within three to four years. In the years that followed, we cultivated closer relations with those countries and sent them millions of our unskilled laborers, whose remittances have propped up our economy.
We needed the Arab states more than Israel in 1971, and we still do today, but the realpolitik now is fundamentally different than it was in the early 1970s. It is no longer a zero-sum-game for Bangladesh, as the geopolitical environment has changed and is changing. We would be poised to gain more from the establishment of relations with Israel, especially in terms of trade, technology and security.
But there is a clear difference between Bangladesh and authoritarian Arab regimes who decide to drop a longstanding boycott against Israel based on mutual material interests: autocrats' tight grip over their countries' affairs allows them to ignore popular opposition towards Israel. In our country, the political price of such a change is too steep for any party to afford.
Even discussing the idea of recognizing Israel, let alone supporting it, is so sensitive that even a chance meeting with an Israeli politician landed his Bangladeshi interlocutor in jail for sedition - and that was a response by the supposedly secular Awami League: for center-right parties, counting on voters further to the right, it would be unthinkable. For all mainstream parties, broaching the issue of relations with Israel would be political suicide.
The only part of the electorate interested in establishing relations is a tiny, secular and Western-oriented subsection that doesn't represent grassroots opinion at all. And there are few reasons why powerful elites would encourage Bangladesh exploring this path: after all, there would be few obvious economic benefits; trade with Israel would hardly be very substantial in size.
And there is no chance of back up from the political elite either. Bangladesh's prime minister herself welcomed Yasser Arafat to Dhaka during her first stint in the premiership in 1997. She views the West very sceptically, not least its involvement in and promotion of wars, regime change and the arms trade.
In addition, for many people—especially for fellow journalists, activists and opposition politicians and supporters—a closer relationship with Israel would be no less than a nightmare. Despite having no diplomatic relations, our increasingly intolerant government managed to acquire Israeli tech for nefarious surveillance purposes, targeting especially critics in the media and dissenting voices in general.
Citizen Lab, the famous Canadian laboratory that helped uncover worldwide exploitative use of the spyware Pegasus, indicated that the software made by the notorious Israeli firm NSO was used in Bangladesh. Bangladesh's home affairs ministry reportedly uses the mass wiretapping tools provided by Verint Systems, an Israeli-American firm. Sources tell me that the government uses technologies provided by Allot Communications, an Israel-based company, to censor and block legitimate websites, including critical news websites, as it pleases.
Furthermore, Bangladesh's most controversial security force, Rapid Action Battalion, was reportedly in talks with Hacking Team, an Italian manufacturer of surveillance tech that worked closely with the Israel-based Nice Systems, to buy surveillance equipment.
As Israel reportedly plans to expand its marketing of surveillance technology to Asia, any prospect of a more meaningful relationship with the country that serves as home for global merchants of repressive technologies stirs fear in Dhaka.
And it's not just a question of intrusive technology: there is also the issue of the burgeoning Israeli weapons industry, too, and its unwholesome clients. The Israeli arms sold to Myanmar were reportedly used by the regime's military in its genocidal campaign against the Rohingyas, causing an exodus of a million of terrified refugees to neighboring Bangladesh, directly affecting our interests. (Whereas Israel contemplated deporting African refugees and asylum seekers from the country, Bangladesh has offered sanctuary to Rohingya refugees for decades.)
In other countries such as certain African dictatorial regimes and our neighbouring Myanmar and India, Israeli arms and guidance are much "appreciated" for their efficacy in dispelling ethnic, political and insurgent causes, many of which have had historic and legitimate grounds and popular support.
We, fortunately, do not have any internal friction grave enough to justify potential Israeli security assistance. While the common enemies of Iran and certain militant outfits have brought Arab states in closer and mutually beneficial coordination with Israel, we have few such incentives. Although Myanmar remains a cause of worry in Dhaka, we do not have any external enemies, as reflected by our foreign policy motto: "Friendship to all and malice towards none."
And, for all her misdeeds, our Prime Minister Sheikh Hasina is extremely wary of misadventures abroad. She denied Indian rebels sanctuary in the border area between Bangladesh and India, and refrained from responding to Myanmar's military incitement at the height of the Rohingya crisis, despite rabble-rousing pressure from certain sections at home.
As Bangladeshis we, however, do adore Jews who individually helped our country. General J.F.R Jacob, the Indian Jewish military officer instrumental in providing military assistance to Bengali guerillas in 1971, was recognized as a "Friend of Liberation War" by Bangladesh. Louis I. Kahn, the famous Jewish architect who designed our monumental parliament building, is remembered fondly here in Dhaka.
Unlike anti-Semites, we do not blame individual Jews for Israel's oppression of Palestinians. By the same token, we do not feel we are somewhat indebted to Israel because several Jews are prominently associated with our history.
Above all, our careful choice of disassociating with Israel is more of a moral decision than a political one. The disclaimer in our passport that its holders can visit any country except Israel is a symbolic, yet powerful, reminder of universal disapproval to inequality, injustice, colonialism and oppression.
At a time when most countries have abandoned and forgotten the plight of the Palestinians, countries like Bangladesh should cling on to the "old" ideals of opposing Israel until it ends Palestinian misery and ensures equal rights for all its citizens. If Bangladesh makes any change to the diplomatic status quo, it would send the reprehensible signal that we endorse Israel's policies.
Nazmul Ahasan is a former journalist based in Dhaka. Twitter: @nazmul_ahasan_
Click the alert icon to follow topics:
SUBSCRIBERS JOIN THE CONVERSATION FASTER
Automatic approval of subscriber comments.

NOW: 40% OFF
ICYMI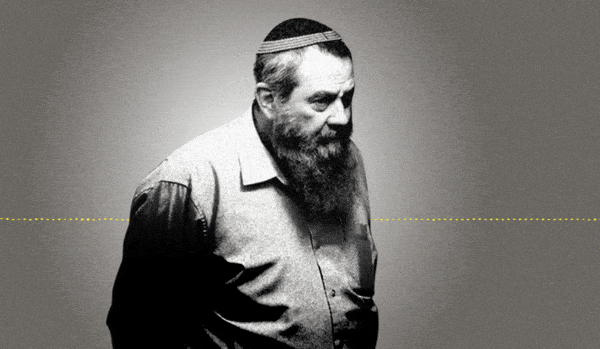 Jewish Law Above All: Recordings Reveal Far-right MK's Plan to Turn Israel Into Theocracy
Why I'm Turning My Back on My Jewish Identity
Down and Out: Why These New Immigrants Ended Up Leaving Israel
The Reality Behind 'The White Lotus' Sex Work Fantasy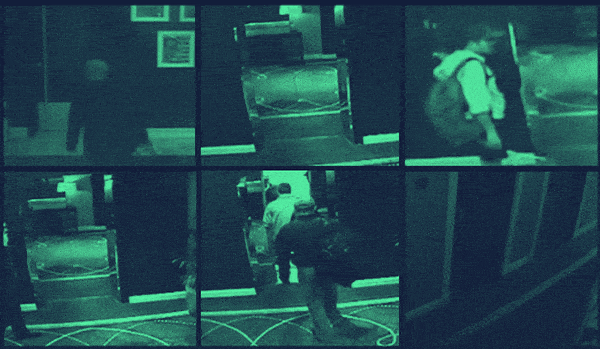 This 'Dystopian' Cyber Firm Could Have Saved Mossad Assassins From Exposure
Comeback Kid: How Netanyahu Took Back Power After 18 Months in Exile