Israel's Cabinet to Debate Coronavirus Exit Strategy on Thursday
Health Ministry warns of spike in coronavirus cases in northern Arab towns ■ Roadblocks in ultra-Orthodox hot spot removed, gov't to debate reimposing curfew ■ 12,591 cases diagnosed in Israel, 316 in the West Bank
Israeli soldiers walk through the streets of Jerusalem, as Israel battles to contain the spread of the coronavirus, April 1, 2020.
Credit: Ohad Zwigenberg
This article is no longer being updated. Follow our live updates here.
As the highly contagious coronavirus spreads around the world, Israel and the Palestinians struggle to contain a local outbreak that has virtually halted daily life and led to tens of thousands of people entering quarantine.
■ 12,591 Israelis have so far tested positive for the coronavirus; 140 people have died. In the West Bank, 316 cases have been diagnosed so far. Two have died. In Gaza, 13 cases have been diagnosed. Coronavirus world tracker: Live statistics of cases and deaths
■ Laboratory material shortages are forcing Israel to reduce testing, but Israel says it's planning on producing materials locally. The government has called upon citizens to wear face masks in public to better protect themselves and others from the virus. Guidelines explained
■ The government has extended the lockdown on the ultra-Orthodox city of Bnei Brak, a coronavirus hotspot, and extended curfew on Jerusalem neighborhoods with a high infection rate.
■ For the Health Ministry's official website on the corovavirus outbreak, click here.
LIVE UPDATES
9:41 A.M. Death toll reaches 140
According to the Health Ministry, 12,591 cases have been diagnosed so far, including 140 on ventilators and 2,624 recoveries.
8:51 A.M. Government to discuss closing ultra-Orthodox city again after roadblocks removed overnight
The Israeli cabinet is expected to convene in the coming hours to decide whether to re-impose a closure on the ultra-Orthodox city of Bnei Brak - hours after the closure was lifted. Last night police removed the checkpoints in the city, although there has not been any dramatic imporvement in the situation there.
A report published by a research body formed by the Israeli army with assistance from the Health Ministry and National Security Council on Wednesday said: "The situation in the ultra-Orthodox cities – Modi'in Ilit, Elad, Betar Ilit, Kochav Yaakov and Bnei Brak – and in the haredi neighborhoods in Jerusalem and Beit Shemesh continue to lead our priorities, in light of the very high infection fate. It is necessary to improve quarantine enforcement and informing the public, as well as increase the number of testing."
However, following pressure by Bnei Brak's mayor, the curfew imposed on Bnei Brak was not renewed. On Thursday, the cabinet will discuss the possibility of another curfew on the city. (Noa Landau)
11:18 P.M. Hundreds of U.S. coronavirus patients arrived in Israel within weeks
One-fifth of the people in Israel who have contracted the coronavirus were infected abroad, arriving in the country after the crisis developed, the Health Ministry said Tuesday.
People in Israel were infected in 67 other countries, but over the last four weeks, hundreds of sick people have come here from the United States, making up 40 percent of the patients infected abroad. (Ido Efrati)
10:58 P.M. Roadblocks removed in ultra-Orthodox city hit by coronavirus
Checkpoints set in the wake of the coronavirus crisis in the largely ultra-Orthodox of Bnei Brak have been removed, after an emergency order to put the city on lockdown expired. The government is expected to debate an extension overnight.
Earlier, the city's headquarters to battle the coronavirus said that infection rates have dropped in the past two weeks. (Bar Peleg and Noa Landau)
9:45 P.M. Israel's defense minister to back partial reopening of schools
Defense Ministry Naftali Bennett is expected to recommend reopening preschools and that children aged 6-10 return to elementary school as soon as Sunday.
Bennett – who will take part in the meeting to discuss the country's coronavirus exit strategy alongside Prime Minister Benjamin Netanyahu and a ministerial committee handling the crisis – will also suggest to reopen almost all businesses, excluding leisure and entertainment industries as well places with large gatherings or crowded events.
Bennett will also recommend against permitting employees older than 65, or those with underlying conditions, to go back to work. (Noa Landau)
21:24 P.M. Israel registers 12,501 coronavirus cases as death toll reaches 130
The Health Ministry said Israel's coronavirus confirmed cases currently stand at 12,501, with 180 of them in serious condition and 133 on ventilators. Hundred-and-thirty Israelis diagnosed with the virus have died and 2,563 have recovered. (Haaretz)
8:44 P.M. Foreign Ministry says 16 Israelis stranded in New Zealand will return home on Wednesday
The Foreign Ministry said that the operation to return home the remaining 16 Israelis stranded in New Zealand would be completed on Wednesday.
Thirty-one Israeli nationals stranded in New Zealand have returned to Israel in recent days. (Haaretz)
8:16 P.M. Turkey's coronavirus death toll rises to 1,518
Turkey's confirmed cases of COVID-19 increased by 4,281 in the past 24 hours, and 115 more people have died, taking the death toll to 1,518, Health Minister Fahrettin Koca said on Wednesday.
The total number of cases in the country stood at 69,392, he said.
A total of 5,674 people have recovered so far, and the number of tests carried out over the past 24 hours was 34,090, the minister said. (Reuters)
7:54 P.M. Jordan will ease lockdown by allowing more businesses to open
Jordan's Prime Minister Omar al-Razzaz said on Wednesday the government would soon ease a tight lockdown imposed to stem the spread of new coronavirus by allowing more businesses and industries to return to work.
However, it will not yet lift a curfew imposed nearly a month ago that restricts the movements of Jordan's 10 million people, Razzaz said.
The prime minister said the new measures could also include allowing people to move more freely in some regions outside the capital, but he warned that they could be rescinded if Jordan sees a further spike in cases of the coronavirus. (Reuters)
7:13 P.M. Israel's Health Ministry says over 10,000 coronavirus tests performed a day since outbreak began
The Health Ministry said it met its goal of performing over 10,000 coronavirus tests per day for the first time since the outbreak erupted in Israel.
The Ministry said that 11,501 tests were carried on Tuesday and 10,401 on Monday. (Haaretz)
6:26 P.M. Netanyahu to discuss Israel's coronavirus exit strategy on Thursday
Prime Minister Benjamin Netanyahu and a ministerial committee handling the coronavirus crisis will convene Thursday to discuss Israel's proposed exit strategy, developed by the National Security Council.
NSC, Health Ministry and Finance Ministry representatives will present their stances on the matter. The Health Ministry believes that Israel's rate infection is not stable enough to significantly lift some of the emergency restrictions imposed by the government, whereas the Finance Ministry says that extending the current restrictions will cause irreversible damage to the country's economy.
The National Security Council has formulated a plan attempting to balance between the considerations of both ministries.
According to the plan, lifting of the coronavirus closure will be based on the guiding principle that lucrative industries will be first to resume economic activity while recreation, sports and tourism will be last. (Noa Landau)
6:05 P.M. Iraq revokes Reuters license for three months over coronavirus report
Iraq has temporarily revoked the license of the Reuters news agency after it reported the nation's number of confirmed coronavirus cases was higher than stated in the official figures.
Iraq's media regulator banned Reuters from operating in Iraq for three months and fined the agency 25 million dinars ($21,000) for what it said was the violation of the rules of media broadcasting, Reuters said on Wednesday.
Reuters said it stood by its report, which it said was based on multiple, well-placed medical and political sources and fully represented the position of the Iraqi Health Ministry.
In the April 2 report, Reuters cited doctors involved in the testing process, a health ministry official and a senior political official as saying Iraq had thousands of confirmed cases of the coronavirus, many times more than the 772 it had publicly reported at that time. (DPA)
6:03 P.M. Qatar illegally expels workers during coronavirus outbreak, Amnesty says
Qatar detained dozens of migrant workers and expelled them last month after telling them they were being taken to be tested for the new coronavirus, the human rights group Amnesty International said on Wednesday.
As coronavirus spreads through the six countries of the Gulf Cooperation Council, where over 18,000 cases of the virus have been reported, rights groups are urging governments to protect millions of vulnerable, low-paid migrant workers.
Twenty Nepali men were quoted by Amnesty as saying Qatari police had on March 12 and 13 apprehended hundreds of migrant workers on the street, then held them in detention for several days. They were then flown to Nepal. (Reuters)
5:33 P.M. Israel Police hand out over 2,000 fines for violating Passover curfew
The police handed out more than 2,000 tickets to Israelis violating the curfew imposed by the government to stem the spread of the coronavirus during the Second Passover holiday.
Since Tuesday noon, the police handed out 2,555 tickets to civilians leaving the permitted 100-meter radius from their home, a significant rise since Monday, when 1,977 tickets were handed out to people in public space.
In addition, 315 fines were handed out to people in parks and playgrounds in the past 24 hours, a rise of 37 tickets from Sunday.
According to a police source, the sharp spike in the number violating emergency measures stems from the loosening of public discipline due to the holiday and the warm weather. (Josh Breiner)
5:27 P.M. Over two million coronavirus cases registered worldwide
The number of cases of COVID-19 reported worldwide passed two million on Tuesday, according to a Reuters tally.
The total reached 2,001,548 cases after the United Kingdom reported its latest figures. It took 83 days to reach the first million cases worldwide and just 14 days for the second million.
The most serious pandemic in a century has killed 131,101 people around the world, according to the tally.
The epicenter has moved from China, where the new coronavirus first emerged in December, to the United States, which now has the highest death toll.
Countries vary in how much they test for the respiratory disease, which can cause only mild symptoms, and the actual number of people infected is likely to be much higher than the number of recorded cases. (Reuters)
4:15 P.M. Iran's coronavirus death toll nearly double reported figures, parliament says
The death toll in Iran from the coronavirus pandemic is likely nearly double the officially reported figures, due to undercounting and because not everyone with breathing problems has been tested for the virus, a parliament report said.
Iranian health officials offered no comment on the report, released Tuesday, which represents the highest-level charge yet from within the Islamic Republic's government of its figures being questionable, something long suspected by international experts. Iran on Wednesday put the death toll at 4,777, out of 76,389 confirmed cases of the virus — still making it the Mideast's worst outbreak by far. (The Associated Press)
3:40 P.M. Coronavirus crisis expected to ravage battered Middle East economies, IMF says
The Middle East, already wracked by high numbers of unemployed youth, unrest, conflict and large numbers of refugees, will sink into a recession this year sparked by the double shock of the coronavirus outbreak and low oil prices, the International Monetary Fund said Wednesday.
The impact of COVID-19, the disease caused by the virus, threatens to leave in its wake significant economic turmoil across the region, the international lender says. If governments mishandle the outbreak, the IMF warns this will sow the seeds for even more social unrest and instability. (The Associated Press)
12:49 P.M. New measures for Arab town with high infection rate
A drive-thru testing facility will operate in Deir al-Asad Wednesday after a spike in coronavirus cases in the town and its neighboring communities. The decision was made in cooperation with Joint List lawmaker Ahmed Tibi and the Magen David Adom emergency services.
In addition, confirmed patients will be transferred from their homes to a "coronavirus hotel" in Nahariya in order to stem community spread, according to the head of the regional council Ahmed Dabbah, who said he will not oppose a curfew on his town if needed.
Government authorities decided that the current nation-wide curfew may indeed be extended for Deir al-Asad and the neighboring town of Bi'ina.
The outbreak was reportedly started by a Kashrut supervisor who came in contact with workers at a slaughterhouse in Deir al-Asad, one of the biggest in the country. (Jack Khoury and Noa Shpigel)
>> Click here to read the full report
10:54 A.M. Government urged to increase testing for Arab citizens
Adalah, The Legal Center for Arab Minority Rights in Israel, has warned that Arab communities in Israel have insufficient access to coronavirus tests, urging the Health Ministry to increase testing for populations in the Galilee, Negev and so-called "triangle" area. The ministry responded that it would operate a mobile testing clinic in the upper Galilee on Wednesday.
Adalah also petitioned the court to provide coronavirus tests to Bedouin villages that are not recognized by the state. The judges in the case said there is no clear policy on the matter, but that the government should indeed consider setting up testing clinics in the area.
"There seems to be a deep malfunction when it comes to the coronavirus pandemic in Arab communities and the state's slow response," said Adalah attorney Sawsan Zaher, who added that she fears the repercussions will be severe. (Noa Shpigel)
10:10 A.M. Death toll in Israel rises to 126
Israel's confirmed number of coronavirus cases increased by 154 overnight Tuesday and three more people have died, taking the total number of confirmed cases to 12,200 and the death toll to 126, according to the Health Ministry.
176 people are in serious condition and the total number of recovered cases stands at 2,309.
9:18 A.M. Health Ministry warns of high infection rate in Arab towns
The residents of Deir al-Asad, Nahf, Bi'ina and Majd al-Krum have been asked to stay at home until the Health Ministry concludes contact tracing for newly diagnosed coronavirus patients.
The area has 31 confirmed patients, the ministry said, and hundreds will likely have to self-isolate.
On Tuesday, Ahmed Dabbah, the head of the Deir al-Asad regional council, said anyone who had come into contact with the Kashrut supervisor at a local slaughterhouse should self-isolate. (Noa Shpigel and Jack Khoury)
9:09 A.M. 82-year-old woman is 14th coronavirus fatality from Be'er Sheva nursing home
An 82-year-old woman with numerous underlying conditions died of the coronavirus at Soroka Medical Center, Be'er Sheva on Tuesday after being hospitalized since March 28. She was the 14th resident of the same nursing home in the city to die of the virus. (Almog Ben Zikri)
TUESDAY
1:29 A.M. Trump says U.S. halting World Health Organization funding over its handling of virus
U.S. President Donald Trump said on Tuesday he has instructed his administration to at least temporarily halt funding to the World Health Organization over its handling of the coronavirus pandemic.
Trump, at a White House news conference, said the WHO had "failed in its basic duty and it must be held accountable." He said the group had promoted China's "disinformation" about the virus that likely led to a wider outbreak of the virus than otherwise would have occurred. (Reuters)
For full report click here
12:38 A.M. Number of virus patients in West Bank risis to 316
The number of people diagnosed with the coronavirus in the West Bank has risen to 316, according to the Palestinian government. Meanwhile, 13 patients have been diagnosed in the Gaza Strip and 41 in East Jerusalem. (Jack Khoury)
WEDNESDAY
8:50 P.M. Coronavirus cases in Israel pass 12,000 as death toll hits 123
Israel confirmed 460 new coronavirus cases, bringing the total to 12,046 as the death toll hit 123, according to statistics released by the Health Ministry. The vast majority of cases are in mild condition, with 175 Israelis in serious condition – a 4.4 percent decrease from yesterday – and 133 on ventilators; 2,195 Israelis have recovered.
7:40 P.M. Rivlin apologizes again for hosting family during Passover
Israel's President Reuven Rivlin tweeted another apology for having hosted his daughter and her children at the President's Residence in Jerusalem for the Passover holiday and Wednesday's seder meal. "You were angry with me this week about a wrong decision I made and had no justification," he wrote, referring to public anger over his violation of the government's health guidelines to contain the coronavirus. "This time, I am doing things differently," he added, attaching a picture of the screen of a laptop showing Rivlin family members chatting remotely. (Haaretz)
5:41 P.M. Two Israeli coronavirus patients die bringing death toll to 119
A 71-year-old Israeli woman who was sick with COVID-19 has passed away, bringing the total death toll in Israel to 118. According to the Baruch Padeh Medical Center in Tiberias, where the patient arrived from a nearby nursing home, she was suffering from underlying health conditions.
In addition, a 90-year-old man with severe medical issues passed away at Shaare Zedek Medical Center in Jerusalem. (Noa Shpigel and Aaron Rabinowitz)
4:56 P.M. Newborn Israeli baby tests positive for the coronavirus
An eight-day-old Israeli baby has tested positive for the coronavirus, the Wolfson Medical Center in the southern Tel Aviv suburb of Holon said.
The baby, born at Jerusalem's Hadassah Medical Center, was brought to Wolfson hospital with a fever and other symptoms. The mother has tested negative and is with the infant in a special isolation ward. (Bar Peleg)
1:02 P.M. Iran's coronavirus death toll surges past 4,000
Iran's death toll from the new coronavirus outbreak in the country has reached 4,683, Health Ministry spokesman Kianush Jahanpur said in a statement on state TV.
Ninety-eight people have died in the past 24 hours, he said.
The Islamic Republic is the Middle Eastern country hardest hit by the new coronavirus and currently has 74,877 infected people, according to Jahanpur. (Reuters)
12:25 P.M. Israel to give grants to over a million senior citizens amid coronavirus crisis
Over a million elderly citizens will receive a grant of 500 shekels ($140) on Thursday, totaling 620 million shekels ($170 million) as part of Israel's coronavirus aid package.
In addition, some 39,000 disabled citizens will receive their disability allowance, totaling 19 million shekels ($15 million). (Lee Yaron)
11:51 A.M. Ten new coronavirus cases registered in West Bank, raising toll to 284
Ten new coronavirus cases were confirmed in the West Bank, a Palestinian government spokesperson said, bringing the total to 284. Sixty-four people have recovered. (Jack Khoury)
11:32 P.M. Israel Police bolster forces ahead of second Passover eve
The police said they are boosting forces across the country to prevent the public from traveling to their relatives to celebrate the last day of Passover, and the subsequent Mimouna festival.
Starting Tuesday at 5 P.M. police forces will be deployed in main roads and will set roadblocks at neighborhood exits and intercity roads. (Josh Breiner)
11:26 A.M. Number of coronavirus cases in Israel's Arab community rises to 391
The emergency coronavirus committee for Israel's Arab community said that 391 cases have been confirmed so far, 80 in the past three days. The data does not include cities with a mixed Jewish-Arab population or East Jerusalem. (Jack Khoury)
11:07 A.M. Israel mulls expanding Shin Bet's involvement in coronavirus fight
The Israeli government told the High Court of Justice that it is considering assigning more tasks to the Shin Bet security service as the country battles to contain the spread of the coronavirus.
The Association for Civil Rights in Israel slammed the move, saying that the Shin Bet is supposed to foil terrorist activity rather than track civilians. (Netael Bandel)
10:56 A.M. Senior health official says 'third of all tests go to geriatric institutions'
Prof. Ronni Gamzu, director general of Ichilov Hospital in Tel Aviv who was recently appointed to lead Israel's coronavirus response in nursing homes and assisted living facilities, told an online meeting of nursing home directors that "a third of all tests go to geriatric institutions. That's a lot."
Responding to criticism by many institutions concerning the lack of testing of elderly and staff, Gamzu said he was working on an improved protocol in these institutions, but downplayed the importance of tests and protective gear, which should be provided by the Health Ministry.
In addition, Gamzu urged the nursing home directors to come to him when problems surface instead of reaching out to the media. "When there's a problem we seek solutions and not spokesmanship," Gamzu said.
He added that "Any small detail we miss as directors of nursing homes is crucial. Some mistakes were made by the state as well as its institutions, but those mistakes must be reduced." (Bar Peleg and Almog Ben Zikri)
10:21 A.M. Israel's Health Ministry begins coronavirus tests in prisons
The Health Ministry said it has begun testing some 100 prisoners and prison staff for coronavirus. This is the first time a group of prisoners is being tested for the virus.
The Health Ministry will later determine whether more coronavirus tests should be performed. (Josh Breiner)
10:07 A.M. Israel performed over 9,000 coronavirus tests on Monday
The Health Ministry said that 9,459 tests for coronavirus were carried out on Monday, a 23 percent rise from Sunday, when 7,680 tests were performed. (Haaretz)
9:22 A.M. Thousands of foreigners leave Israel while thousands of Israelis return home
The Interior Ministry's Population and Immigration Authority said that over the past two weeks, 5,554 Israelis have returned to Israel from abroad, 96 of them in the past 24 hours. In addition, 2,071 foreigners have left. Since March 12, the entry of foreigners to Israel has almost completely halted. (Lee Yaron)
8:44 A.M. Israel confirms 11,868 coronavirus cases, as number of fatalities rises to 117
The Health Ministry confirmed that Israel's number of coronavirus cases stands at 11,868, out of which 181 are in serious condition and 136 are intubated.
So far, 117 people have died of the virus and 2,000 have recovered. (Ido Efrati)
2:00 A.M. Government approves new regulations: Temporary ban on intercity travel
The cabinet has approved additional regulations for the evening of the second Passover seder. Israelis will be banned from traveling between towns from Tuesday at 5 P.M. until Thursday at 5 A.M. If medicine, food, and other essential needs are not available in the community where someone resides, they will be permitted to travel to an adjacent town.
In addition, between Wednesday at 7 P.M. and Thursday at 2 A.M., bakeries will not be allowed to operate, as authorities fear a post-Passover rush. Food delivery services and supermarkets will remain open, however. This restriction will only apply to towns with a Jewish majority.
Public transportation will also continue to be suspended until Thursday at 5 A.M., and residents will continue being limited to a 100-meter radius of their homes.
The cabinet also extended existing regulations under which the workforce will remain reduced to 15 percent and in workplaces not considered essential, no more than 10 workers will be allowed inside at a time. Thirty percent of the workforce will be allowed, however, in workplaces where a certain number of people is essential for their operation. This will be in effect until 6 A.M. Sunday. (Noa Landau)
MONDAY
10:52 P.M. Two more cases of virus diagnosed in West Bank
Two more virus cases were discovered today in the West Bank, according to the Palestinian Health Ministry. The number of people diagnosed with the virus in the West Bank is 261, 13 in Gaza, and another 36 in East Jerusalem. Meanwhile, 8 people have recovered from the virus in the West bank and Jerusalem. (Jack Khoury)
9:29 P.M. Death toll rises to 116 with 11,586 cases diagnosed
According to the Health Ministry, 183 cases are severe, with 132 of those on ventilators. So far, 1,855 Israelis have recovered from COVID-19.
8:32 P.M. Netanyahu announces curfew for second holiday
Prime Minister Benjamin Netanyahu said that starting from 5 P.M. on Tuesday until Thursday at 5 A.M., Israelis are obligated to remain in their cities, and residents in Jerusalem neighborhoods that have been locked down are barred from travelling outside them.
No further restrictions were announced, but Netanyahu implored citizens to avoid public gatherings as the curfew expires. Regulations limiting movement to a 100 meters from the home or to stock up on essentials remain in place.
Netanyahu said that "toward the end of the week we will decide on further steps for the economy and education system – and they will be slow." (Noa Landau)
7:45 P.M. Police in capital tighten demonstration rules, but authority lies with government
Jerusalem police have tightened regulations around demonstrations during the coronavirus crisis, although they do not have the authority to do so. This week protesters were told that they are permitted to demonstrate in groups of up to 10 people, which are required to keep at least 10 meters distance from other groups protesting. However, the government holds the authority to determine the distance that people are required to keep from one another, not the police.
When permission was given for a protest held last week in Jerusalem, a police officer from the Jerusalem force signed the order, which stated that "in the event of a protest, ten meters should be kept between [groups of people]." The directive contradicts a directive signed last week by Health Ministry Director Moshe Bar Siman Tov – which was not actually approved by the government or the Knesset – according to which citizens are permitted to demonstrate in groups of up to 10 people, but no reference is made to the separation of groups of people. In the government's emergency regulations, which were approved last month, demonstrations were permitted, provided a two meter distance was maintained between individuals.
The police responded by saying: "Even in this national emergency, the Israeli Police allows everyone the freedom of expression and protest, within the limits of the law and while maintaining public health as much as possible. The level of the fine that the police is allowed to give for refusing to inform the police about a prohibited gathering is regulated by the government alone, and the police have no influence on it. In order to ensure that a demonstrations comply with the provisions set out by the Health Ministry, protesters are required to keep a large distance between groups of protesters." (Josh Breiner)
6:51 P.M. Palestinian Prime Minister requests meeting between Israeli and Palestinian ministers over virus crisis
Palestinian Prime Minister Mohammad Shtayyeh approached Israel to ask for a meeting between Palestinian and Israeli ministers of social affairs, health and labor in order to settle all issues related to the fight against the coronavirus outbreak. The meeting, if it were to go ahead, would specifically address the issue of Palestinian workers normally employed in Israel, some of whom have lost their livelihoods.
Shtayyeh also announced on Monday that the Palestinian Health Ministry will receive test kits and medical supplies from China, some donated by Chinese businessmen. (Jack Khoury)
6:36 P.M. More than half of those with virus in ultra-Orthodox city found to be members of same households
56 percent of those diagnosed with the coronavirus in Bnei Brak are members of families in which one member of the family was already diagnosed with the virus, according to data collected by Haaretz. Of the approximately 1,900 residents who have tested positive for the virus in Bnei Brak – the city with the highest number of cases per capita, and which is still under a full lockdown – 300 people come from about 150 households with two patients residing in the same household, and about 760 come from households with three or more coronavirus patients. In one household, 11 people tested positive.
In Jerusalem, where the city's ultra-Orthodox neighborhoods are in second place for the number of coronavirus cases per capita, 44 percent of those diagnosed with the virus are members of families living in a single household. Of the 1,787 people diagnosed with the virus in the city, 783 people belong to 273 families. 269 residents who tested positive for the virus (15 percent) come from homes with at least four members who tested positive. Cases were found in which eight, and even 12 members of the same household tested positive. Overall, virus cases in both cities represent about 33 percent of all cases in Israel.
Another conclusion about how the virus spreads within communities that emerges from the data is that many infections occurred between neighbors. For example, it was shown that an entire street of residents in the capital were infected with the virus. In both Bnei Brak and Jerusalem, city municipalities have found it difficult to remove those infected with the virus from their neighborhoods, since many refuse to leave their families behind. In recent days, the municipalities have therefore started to move patients out of the community, along with their healthy family members. So far 300 patients have been moved to "coronavirus hotels" which have been specially adapted to suit the ultra-Orthodox public. (Aaron Rabinowitz)
5:50 P.M Government to discuss National Security Council plan to end general closure and return to normalcy Thursday
On Thursday at midday the government will discuss a plan drafted by the National Security Council, which is handling measures to fight the coronavirus, to put an end to the general closure of the country and begin a gradual return to normal life.
According to the final recommendation, the key guiding principle for the return to regular life will be the gradual return of different sectors to the labor market – with those sectors which are more profitable to the economy being the first to return, while entertainment and event – related business will be the last to return.
The proposed program includes four steps to be executed at least two weeks apart. Those aged 60 and over will be the last to return to a full routine. The exact date for starting the program has yet to be determined. (Noa Landau)
3:37 P.M. Government will debate National Security Council exit strategy
The government is going to debate the National Security Council's extit strategy plan to lift the general-closure. They are set to meet on Thursday to discuss the plan. (Noa Landau)
3:10 P.M. Israeli government weighing country-wide curfew on last day of Passover and Mimouna festival
The government is expected to meet Monday evening to discuss the possibility of a state-wide curfew, like the one imposed on the first night of Passover, for the last night of the holiday and the Mimouna festival. The government fears that celebrations of Mimouna, a traditional Moroccan festival marking the end of Passover, will lead to gatherings that could spread the virus.
The cabinet will debate whether to impose the tightened regulations and whether the closure should begin on Tuesday evening, as the final holy day of Passover comes in, until Sunday. (Noa Landau)
2:50 P.M. Municipal workers to enforce coronavirus regulations
Following a conversation between Public Security Minister Gilad Erdan and the Chairman of the Federation of Local Authorities Haim Bibas, Erdan worked to expand the authority of municipal inspectors in order to allow them to enforce Health Ministry regulations. Municipal inspectors will be able to distribute fines to individuals who violate the regulations without the presence of a police officer. (Josh Breiner)
1:58 P.M. Gaza resumes coronavirus testing amid shortages
Coronavirus testing has resumed in the Gaza Strip after Israel allowed five testing kits purchased by the World Health Organization (WHO) into the enclave, a Gaza health ministry spokesman said on Monday.
But the spokesman, Ashraf al-Qidra, said the kits would be of "limited immediate help" because they could be used to test only about 500 people in a densely populated territory of two million.
"We began testing immediately after receiving the kits late (Sunday) night," Qidra said. "We need to carry out these tests all the time and therefore, we are in need of thousands of testing kits."
Qidra said that on Monday, hundreds of Palestinians stranded outside Gaza will begin arriving home and would require tests. Upon arrival, they will be sent to quarantine facilities in the southern Gaza Strip for three weeks.
Hamas has closed schools, mosques and wedding halls and banned large street gatherings in Gaza to try to stem contagion. It has not moved to impose a lockdown, saying the measure was not yet necessary. (Reuters)
10:51 P.M. Sharp rise in infection rates in Arab communities in Israel
The number of people infected with coronavirus in Arab communities in Israel has reached 371, a 12 percent increase in 24 hours, the Arab Emergency committee said. The data do not include East Jerusalem and mixed Arab-Jewish cities.
The sharpest increase was registered in Umm al-Fahm where there are currently 48 confirmed cases, a 45 percent daily increase. Jisr a-Zarka, Daburiyya and Rahat also registered high rates of infection. (Jack Khoury)
10:04 P.M. Number of daily coronavirus tests still below target
The Health Ministry said 7,680 coronavirus tests were performed Sunday, slightly lower than the target 8,500 set for the day.
On March 27, the Health Ministry said it plans to reach 30,000 tests a day within two weeks. Last week, Prime Minister Benjamin Netanyahu said that the government aims to get to a rate of 10,000 tests within days.
9:32 A.M. Death toll in Israel rises to 110
Israel's confirmed cases of coronavirus increased by 90, and seven people more have died, taking the total number of confirmed cases to 11,235 and the death toll to 110, according to the Health Ministry.
181 people are in serious condition, an eight percent increase in 24 hours. The total number of recovered cases stands at 1,689.
12:20 A.M. 'His memory will forever be in the heart of the Jewish people': Netanyahu eulogizes former Chief Rabbi Eliahu Bakshi-Doron
Prime Minister Benjamin Netanyahu expressed deep sorrow over the passing of Israel's former Chief Rabbi Eliahu Bakshi-Doron from the coronavirus.
"I'm profoundly hurting, as is all of Israel, the death of Chief Rabbi Eliahu Bakshi-Doron. I send my deepest condolences to his reputable family and many students," Netanyahu said.
"Rabbi Bakshi-Doron was an important link in the chain of conveying the Torah of the Sephardi sages. His astonishing knowledge in the history of the Jewish people blended with his noble characteristics. He was gracious and treated everyone with respect," Netanyahu added.
"Rabbi Bakshi-Doron served as a teacher to all Jewish communities, in Israel and all over the world. I've met him many times and was always impressed by his warm personality. For him, the Torah was a way of life. He always acted with wisdom, tolerance and demonstrated love for the country and its people.
"Unfortunately, Rabbi Bakshi-Doron caught the coronavirus and the doctors, despite all their efforts, couldn't save him. His memory will forever be in the heart of the Jewish people," Netanyahu concluded. (Noa Landau)
SUNDAY
11:23 P.M. First coronavirus fatality registered in Israel's Arab community
A 90-year-old woman passed away from COVID-19 at Rambam Medical Center in Haifa. The woman, who resided in the western Galilee town of Tamra and suffered from severe underlying conditions, is the first coronavirus fatality registered in Israel's Arab community. (Jack Khoury and Noa Spiegel)
11:17 P.M. Israel's former Chief Rabbi Eliahu Bakshi-Doron dies of coronavirus
Former Sephardi Chief Rabbi Eliahu Bakshi-Doron died of coronavirus at the age of 79.
Jerusalem's Shaare Zedek Medical Center said in a statement that he had been admitted to the hospital several days ago after testing positive for the coronavirus. "The rabbi's condition deteriorated on Sunday and despite the medical staff's relentless efforts to resuscitate him, doctors had no choice but to pronounce him dead." The rabbi suffered from multiple severe underlying conditions. (Ido Efrati)
10:02 P.M. Turkish interior minister resigns after botched curfew
Turkey's Interior Minister Suleyman Solyu has resigned Sunday after a much-criticized weekend curfew which caught millions of people by surprise.
He was taking full responsibility for the curfew imposed on Friday in 31 cities, Solyu tweeted.
The authorities received much criticism for announcing the curfew late Friday only two hours before it entered into force, with its deadline and details unclear, leading to widespread panic-buying.
Soylu added that he had been proud to serve as interior minister and would remain loyal to Turkish President Recep Tayyip Erdogan. The curfew was to end at midnight. (DPA)
9:30 P.M. Jordan extends closure of government offices until end of April
Jordan on Sunday extended a month-long lockdown that has closed schools, universities and government agencies until the end of the month to stem the spread of coronavirus, the government spokesman said.
Amjad Adailah said Prime Minister Omar Razzaz took the decision in light of "developments and recommendations" related to the pandemic.
The country announced on March 20 a nationwide curfew that closed shops and prohibited the movement of people. It came days after the monarch enacted emergency law that gave the government sweeping powers that restrict civil and political rights. (Reuters)
9:12 P.M. Number of coronavirus cases in Israel rises to 11,145
The total number of coronavirus cases in Israel stands at 11,145, a four percent increase in the last 24 hours, according to the Health Ministry. So far, 103 people have died while 183 are in serious condition, of whom 131 are on life support.
8:12 P.M. Shin Bet tracking least invasive option in coronavirus fight, Health Ministry says
In its attempts to use technology to curb the spread of the coronavirus, the Shin Bet security service was the most respectful of privacy, Israel's Health Ministry told the High Court of Justice.
The statement came in response to a petition filed by attorney Shahar Ben-Meir, the Association for Civil Rights in Israel, the Arab rights group Adalah and the journalists' association, stating that monitoring by the Shin Bet and the police violated the Basic Law on Human Dignity and Liberty. (Netael Bandel)
7:57 P.M. Hamas willing to trade information on Israelis held in Gaza for ventilators, sources say
Hamas and Israel are holding indirect negotiations for a prisoner exchange deal, Palestinian sources said on Sunday, adding that under the proposed agreement, Israel would send humanitarian aid to the Gaza Strip, including ventilators, as the Hamas-controlled enclave braces for a potentially disastrous outbreak of the coronavirus.
Sources in Gaza said that in a proposed first stage of the deal, Hamas would give Israel information on the two Israeli civilians and the bodies of two soldiers held in Gaza, via Egyptian and Russian mediators. This would be followed by a second stage of negotiations for the release of Palestinian prisoners held in Israel. (Josh Breiner and Jack Khoury)
7:53 P.M. Turkey death toll rises to 1,198
Turkey's confirmed cases of coronavirus increased by 4,789 in the past 24 hours, and 97 people more have died, taking the death toll to 1,198, Health Minister Fahrettin Koca said on Sunday.
The total number of recovered cases stood at 3,446, and the number of tests carried out over the last 24 hours was 35,720, the minister said.
Turkey's total confirmed cases stood at 56,956, the ministry said. (Reuters)
7:08 P.M. Unemployment rate in Israel rises to 25.8 percent (Lee Yaron)
6:50 P.M. Legal group demands representation of women and Arabs in expert panel
The Adalah legal center for minority rights and Joint List lawmaker Yusef Jabareen wrote the attorney general and prime minister, asking them to include women and Arabs in the expert panel advising the government on coronavirus policy. Out of 31 experts in the National Security Council's team, none are Arabs and only two are women, both of whom are research assistants.
The absence of fair representation in the advisory team is a violation of the right to equality and proper representation and may lead to the neglect of issues relevant to these groups, Adalah wrote. (Jack Khoury)
6:00 P.M. Palestinians request tax revenues held by Israel
Palestinian Finance Minister Shukri Bishara said he requested Israel transfer a minimum of 500 million shekels ($140 million) a month to the Palestinian Authority as part of tax revenues that Israeli authorities collect on behalf of the Palestinians to help it grapple with the economic crisis caused by the coronavirus.
In all, Israel usually collects some 700 million shekels ($195 million) a month, in return for a 3% commission, in tax revenues for the PA from imports that arrive via Israeli ports. But the PA expects such revenues to decline by more than 50% due to reduced trade during the coronavirus crisis.
He said there was no immediate official word from Israel on the request but indications were positive. (Reuters)
5:48 P.M. 'Life will prevail' says Jerusalem archbishop on Easter Sunday
With Jerusalem under lockdown over coronavirus, Easter Sunday was marked at the traditional site of Jesus' death and resurrection by just a handful of Christian clerics.
The Church of the Holy Sepulchre, normally packed with pilgrims, was closed to the public last month due to COVID-19, amid similar restrictions affecting sites sacred to Jews and Muslims.
After walking through a deserted Old City bathed in early morning sunlight, a purple-robed Archbishop Pierbattista Pizzaballa, the Vatican's apostolic administrator in the Holy Land, spoke briefly outside the church.
"Easter is a time for life. Despite the sign of death we are seeing everywhere, life will prevail, as long as someone is giving life out of love for the others. Happy Easter," he said, before entering the ancient sandstone building. (Reuters)
5:42 P.M. French Jews find out Zionism and family won't win them refuge in Israel
PARIS – In the Jewish world, perhaps one of the most controversial outcomes of these unprecedented times is the new restriction on the relationship between Israel and the Diaspora. For the first time since its establishment, the country has shut its doors to non-Israeli Jews living abroad.
And some of them are outraged. In France, for example, coronavirus-related deaths in the Jewish community are reportedly four times the proportion for the overall population.
"People are shocked in France," says Bernard Abouaf, president of the radio station Radio Shalom. "This is an existential issue. It never happened before that Jews who have the power on the land tell to Jews who don't have this power 'you can't come because we have to protect ourselves.'" (Shachar Peled)
5:37 P.M. Gulf states face high infection rates among foreign workers
Saudi Arabia extended a nationwide curfew until further notice due to the coronavirus, the interior ministry said on Sunday. The country has recorded 4,462 infections with 59 deaths, the highest among the six Gulf Arab states where the total surpassed 14,000 with 96 deaths.
The United Arab Emirates warned of possible action against countries refusing to allow migrant workers to be repatriated.
Other Gulf Arab states have taken similar precautions and seen the virus spread among low-wage foreign workers, many living in overcrowded accommodation. Millions of migrant labourers, mainly from Asian countries, including Nepal, India and the Philippines, are among the region's large expatriate population.
Aiming to contain the spread among foreign workers, Qatar has locked down a large section of an industrial area, Dubai sealed off two commercial districts and Oman closed off its Muscat governorate, which includes the capital. (Reuters)
5:22 P.M. Police enforce coronavirus regulations
To date, the police have opened 176 coronavirus-related criminal investigations, mostly for violating mandatory quarantine, in addition to 47 investigations concerning the spread of fake news. The police have also handed more than 26,000 fines, 2,000 of them in the last 24 hours. (Josh Breiner)
4:34 P.M. Health minister calls for end to COVID-19 identity politics
Israel's Health Minister Yaakov Litzman asked the cabinet to stop referring to specific identity groups in its coronavirus policy.
According to a statement published by the Health Ministry, "clear criteria must be determined in an equitable manner for all cities, areas and neighborhoods in Israel, regardless of the population's character."
Restricted areas will be defined as areas with more than 50 patients in which the infection rate per capita and growth rate in the last three days are larger than the national average, the ministry said.
The ultra-Orthodox community has been hardest-hit by both the virus and closure. Government statements have identified coronavirus hotspots by their religious character, i.e. announcing that Haredi neighborhoods in Jerusalem will be under curfew.
"The definitions according to which the movement should be restricted to ultra-Orthodox communities are mistaken and slanderous to an entire community that obeys the law and the rabbis," said the Minister Litzman, who is himself ultra-Orthodox. (Ido Efrati)
4:20 P.M. Petition filed against unpaid leave for pregnant women
The Adalah legal center for minority rights submitted a petition to the High Court against emergency regulations allowing employers to put pregnant employees on unpaid leave due to the coronavirus crisis. The petition, filed on behalf of Joint List lawmaker Aida Touma-Sliman, will be heard by the High Court in the coming week.
Figures show that 58 percent of people registering for unemployment benefits during the coronavirus crisis are female, compared to 50 percent before the pandemic. (Lee Yaron)
4:11 P.M. COVID-19 testing super-machine breaks en route to hospital
The highly sought-after Roche Cobas 6800 testing machine, capable of processing up to 1,400 samples a day, broke on its way to Ichilov Hospital in Tel Aviv. The machine is reportedly totaled and was damaged in the airplane or airport. (Ronny Linder)
2:15 P.M. PA spokesman says 19 new coronavirus cases in East Jerusalem
The spokesman for the Palestinian Authority said Sunday that they received information on 19 new coronavirus patients in the East Jerusalem Palestinian neighborhood of Silwan from activists and locals.
The PA had previously held Israel responsible for East Jerusalem's residents during the coronavirus crisis. Since Israel occupies East Jerusalem, the PA claims, it prevents them from taking action and carrying out coronavirus tests there.
The PA explains that the estimated number of cases in Palestinian neighborhoods in East Jerusalem has risen to 36, however, the spokesman says they have no official number. Meanwhile, local officials estimate the count to reach 70. (Jack Khoury)
2:00 P.M. Israeli couple, 87 and 90, recover from coronavirus after being in critical condition (Almog Ben Zikri)
12:00 P.M. Closure in effect in 17 Jerusalem neighborhoods
Multiple Jerusalem neighborhoods with high rates of coronavirus infection have gone under full closure Sunday after the government declared them restricted areas.
The government approved extending the curfew, already in place due to the Passover holiday that began last week, until Wednesday morning under emergency regulations and at the recommendation of the Health Ministry on Saturday night. The curfew extension went into effect on Sunday at noon.
Residents can only leave their neighborhood for work, essential medical care, the funeral of a first-degree family member, the transfer of a minor between divorced parents, legal proceedings and any other essential reasons that have been the subject of prior approval.
Police are responsible for enforcing the closure, and are putting up hundreds of roadblocks and checkpoints at the neighborhoods' entrances and exits. Over a thousand officers, 200 IDF soldiers and drones will patrol, a statement from the Jerusalem Municipality said. (Josh Breiner and Nir Hasson)
11:45 A.M. U.S. Embassy says ambassador did not violate coronavirus regulations at Western Wall blessing
U.S. Ambassador to Israel David Friedman participated in the Priestly Blessing at the Western Wall on Sunday, prompting the U.S. Embassy to release a statement clarifying that his participation "was in accordance with the Government of Israel's social-distancing regulations. He attended the service at the invitation of the chief rabbi of the Western Wall. At the end of the service, the rabbi added a prayer for those in America suffering from COVID-19." (Noa Landau)
11:15 A.M. Israeli government decides not to stop all flights
The Israel government approved Sunday morning an order in which every citizen returning from abroad immediately will be transferred to be isolated at one of the hotels dedicated to coronavirus quarantines upon arrival. Additionally, it was decided not to stop all flights to Israel after Prime Minister Benjamin Netanyahu had ordered Saturday to stop flights until the issue of isolation facilities was solved.
This regulation, to remain valid until April 22, had already been issued in the past, however, the government had not enforced up until now.(Noa Landau)
10:45 A.M. Health and Finance Ministries want to cancel school summer break
The Finance and Health Ministries are demanding to cancel the end of the school year's summer break completely. Education Minister Rafi Peretz and his ministry insist that schools will continue to operate during July, and the summer break will be in August. (Shira Kadari-Ovadia)
9:25 A.M. Government meets to discuss quarantining Israelis returning from abroad
The Knesset discussed Sunday morning isolation protocols for Israeli citizens returning from abroad. The meeting, conducted over the phone, aimed to approve a policy in which any returning citizen would be immediately transferred to an isolation facility upon landing.
Yesterday, a flight carrying 70 Israelis returning from the United States landed in Israel, and passengers were largely unsupervised, unchecked and unprotected. Prime Minister Benjamin Netanyahu ordered all inbound flights canceled until a quarantine protocol is enacted. (Noa Landau)
9:05 A.M. Number of confirmed cases in Israel rises to 10,878
The number of confirmed coronavirus cases in Israel has risen to 10,878, according to the Health Ministry. So far, 102 people have died while 174 are in serious condition, of whom 123 are on life support. Another 9,058 cases are mild, while there have been 1,388 recoveries. (Haaretz)
9:00 A.M. Israel has a promising coronavirus exit strategy. There are just two problems with it
Throughout the coronavirus crisis Prof. Sigal Sadetsky, head of the Health Ministry's public health services division, has played the proverbial bad cop of the story. She repeatedly expresses disappointment with Israel's high incidence of illness and sounded the alarm that the worst is yet to come. But for a minute or two during an interview with Channel 12 News on Friday night, Sadetsky allowed herself a bit of optimism. "We managed to flatten the curve," she said. "I'm happy to say that we're in good shape."
Israel isn't the only place taking pride in how it's coped with the pandemic. Even in New York state, which is still seeing nearly 800 deaths a day from the virus, has had talk this weekend of a bending of the curve — an admission that, at least for now, the blackest forecasts are not coming true. In Italy and Spain, two of the hardest-hit countries in western Europe, the number of new cases each day has been in decline; the number of deaths each day has been in a decline for two weeks. Nevertheless, every day more than 500 people continue to die from COVID-19 in each of these countries. (Amos Harel)
8:35 A.M. Finance Ministry proposes reopening special education schools, daycare centers by next week
The Finance Ministry, the Bank of Israel and the National Council for Economic Affairs are expected to present Sunday to the National Security Council a program for the return to schools, which will be partially operational starting next week.
According to the program, special education, preschool daycare centers and kindergartens will reopen next Sunday, and about two weeks later, First to third grade students will also be returning to schools. The program was written separately from the Education and Health Ministries, with no reference to fourth graders and above.
According to the outline presented to the NSC, which is in charge of coordinating the fight against the coronavirus in Israel epidemic, returning to school will be done "under health restrictions and reducing the number of children per class."
The plan also states that the transition from one stage to another will be conditional on meeting a number of goals, including maintaining a slowing rate of coronavirus infection in Israel. (Shira Kadari-Ovadia)
8:30 A.M. As of this morning, all Israelis must wear face masks in public
Anyone leaving their home will need to wear a face mask starting Sunday in order to hinder the spread of the coronavirus, the Health Ministry announced Saturday night.
The new regulations, which police will not initially enforce, do not apply to children under the age of 6, people with disabilities that make wearing masks significantly difficult, those driving alone or with another member of their household, anyone participating in a media broadcast and workers keeping a consistent two-meter distance between one another. (Haaretz)
8:00 A.M. One more Israeli dies, bringing toll to 102
A 63-year-old Israeli coronavirus patient with several underlying conditions died Sunday overnight after being hospitalized. (Noa Shpigel)
5:15 A.M. Prime Minister was not present at meeting about extension of Jerusalem curfew
Prime Minister Benjamin Netanyahu did not chair the special ministerial committee meeting in which it was decided to extend the curfew in coronavirus hotspots in Jerusalem, because he was negotiating with Kahol Lavan leader Benny Gantz about the establishment of a unity government. Interior Minister Aryeh Deri chaired the meeting in Netanyahu's place. (Noa Landau)
1:46 A.M. Saudi King approves extension of curfew until further notice says State News Agency
Saudi Arabia's King Salman approved an extension of the kingdom's curfew until further notice due to the rate at which the coronavirus is currently spreading, the state news agency reported early on Sunday.
The Saudi king has previously ordered a curfew that took effect on March 23, from 7 pm to 6 am for 21 days, to curb the spread of the coronavirus, state media reported. (Reuters)
12:10 A.M. Government approves extending curfew on ultra-Orthodox hotspots in Jerusalem
The government approved under emergency regulations to extend a curfew on several neighborhoods in Jerusalem exhibiting a high coronavirus infection rate until Wednesday.
The curfew extension will go into effect on Sunday at 12:00 P.M.
Citizens of these hotspots will only be allowed to lave their neighbourhood under the extended curfew for work, essential medical care, the funeral of a direct family member, the transfer of a minor between divorced parents, legal processes and any other essential reasons that have been the subject of prior approval. (Noa Landau)
SUNDAY
11:55 P.M. Health Ministry: Israeli coronavirus cases likely to reach tens of thousands by end of month
The Health Ministry has warned that if the rate of coronavirus infection continues at the current pace, there will likely be tens of thousands of cases in Israel by the end of April. The ministry says that between March 11 and April 10, the number of coronavirus cases grew more than a hundredfold, from 99 to 10,200.
This forecast is more severe than others released by the ministry and its officials in the past two weeks. Professor Sigal Sudetzky, head of the ministry's public health division, said "We have succeeded in flattening the curve. We're fortunately in a good place." The Health Ministry presented its evaluation as part of its recommendation to enforce a full closure on specific Jerusalem neighborhoods in a Knesset discussion. According to morbidity testing in Jerusalem and how far-flung infected people are in the city, the ministry said, "it is justified to declare sole parts of the city restricted areas." (Noa Landau)
9:40 P.M. Israel's death toll rises to 101, cases to 10,743
The number of confirmed coronavirus cases in Israel has risen to 10,743, with 101 fatalities, according to new Health Ministry data. There are 175 patients in serious condition, of whom 129 are ventilated. 1,341 people have recovered. (Haaretz)
9:31 P.M. New York-Tel Aviv flight canceled
A United Airlines flight from New York that was scheduled to land in Tel Aviv on Sunday has been canceled. (Josh Breiner)
8:25 P.M. Cabinet to discuss extending closure of Jerusalem
The cabinet is expected to hold a telephone meeting tonight to discuss the continuation of restrictions in Jerusalem. Mayor Moshe Leon is urging authorities not to extend the closing off of the city to outside traffic, which began this week on the eve of Passover, and cabinet ministers are now examining the possibility of extending the closure only in neighborhoods where there is a particularly high rate of infection. Leon said in a statement that those infected should be put in government-run isolation facilities "to prevent the virus' spread and end the closure on neighborhoods," and demanded that the government assist in this effort.
Leon has called on the government to establish specific criteria for closing off certain communities or areas. The Health Ministry thus advised the cabinet to decide that closures would be imposed on any area with more than one person infected per 1,000 residents. Ministers are expected to discuss this question as well. (Noa Landau and Nir Hasson)
7:48 P.M. Flight from New York expected to land in Israel on Sunday despite Netanyahu's instructions to halt inbound flights
Despite the prime minister's instructions to stop flights to Israel until passengers can be legally required to enter government-run isolation facilities, another United Airlines flight from New York is expected to arrive in Israel on Sunday morning. The Passover holiday has seen six flights land in Israel, five of them from New York, after receiving special approval from a committee. Passengers from these flights have said they were told to self-isolate and allowed to leave the airport unsupervised, with some adding that they were not given temperature checks and that their signed declarations promising to self-isolate were not collected. (Hadar Kane)
7:35 P.M. Number of Palestinian recoveries rises to 57
The Palestinian health minister says another 11 Palestinian patients have recovered, bringing the number of recovered patients in the West Bank and Gaza Strip to 57. (Jack Khoury)
6:53 P.M. 91-year-old woman dies, bringing Israel's toll to 97
A 91-year-old woman with a number of underlying conditions who was hospitalized at Sheba Medical Center, Tel Hashomer has died of the coronavirus, bringing Israel's death toll to 97. (Haaretz)
6:09 P.M. Hospital labs told to expand working hours to increase pace of testing
Itamar Grotto, the Health Ministry's deputy director general, instructed hospitals labs on Friday to expand their hours and to begin working night shifts. The Health Ministry thinks that despite a shortage in components required for coronavirus tests, increasing the labs' working hours will nevertheless help increase the pace of testing. Even before this directive, some labs have been working 24/7 and others until late at night, with staff boosted partly by medical students. (Ido Efrati)
5:30 P.M. Authorities allowing nursing homes to hire foreign nationals without work permits
The Population and Immigration Authority and the National Security Council have decided to permit nursing homes to temporarily employ foreign nationals without a legal work permit for the duration of the coronavirus crisis, Haaretz has learned. The decision was not announced officially and does not entail providing legal work permits, but rather establishes a policy of non-enforcement. Nursing homes have recruited some 1,500 foreign workers without work permits since being told of the policy early this month. (Lee Yaron)
4:30 P.M. Health Ministry data shows drop in daily number of test results
Data released by the Health Ministry shows that the number of test results obtained every day has been declining this month. Counting only tests that have been analyzed for results, and not the total number of tests conducted, on April 2 and 3 labs were able to produce 9,000 results. The number dropped to 7,250 on April 6, while on April 8, 9, and 10 the number fluctuated between 5,500 and 5,900. Since April 2, the Health Ministry has not released data on the total number of tests it has been conducting. (Haaretz)
2:50 P.M. Coronavirus death toll in Israel reaches 96
Israel's Health Ministry said one more patient has passed away because of the coronavirus, bringing the total death toll from the disease to 96. It also said the figure it previously reported on the number of Israelis in critical condition was accidentally inflated – it stands at 180, not 191. (Haaretz)
2:00 P.M. Netanyahu bans all flights to Israel
Prime Minister Benjamin Netanyahu said all flights to Israel must be stopped until the IDF's Home Front command is able to legally transfer all incoming travellers to supervised isolation facilities. Netanyahu said planes that are currently on their way to Israel will be allowed to land, but all traffic will then be stopped. Passengers on a flight from New York that landed Saturday after getting special approval said that when the plane landed, a Health Ministry employee boarded and instructed them to remain in isolation for the next two weeks. One passenger said that his temperature was not checked and that some passengers walked around the airport with no protective measures at all. The passengers signed declarations that they would enter self-isolation, but said no one collected the forms. They were instructed to go into self-isolation, even though Prime Minister Netanyahu said earlier this month that anyone flying into Israel would be taken to an official isolation facility. (Noa Landau)
11:20 A.M. Total of coronavirus cases in Israeli Arab localities reaches 312
The number of people infected with coronavirus in Israeli Arab localities has reached 312, the Arab Emergency committee said. A total of 15,000 people were tested. The data do not include East Jerusalem and mixed Arab-Jewish towns. (Jack Khoury)
>> For earlier updates - click here
Click the alert icon to follow topics:
SUBSCRIBERS JOIN THE CONVERSATION FASTER
Automatic approval of subscriber comments.

NOW: 40% OFF
ICYMI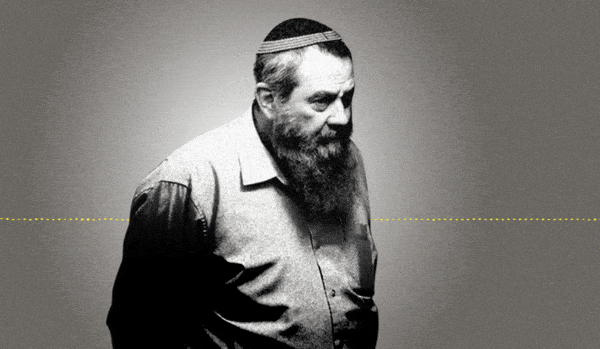 Jewish Law Above All: Recordings Reveal Far-right MK's Plan to Turn Israel Into Theocracy
Why I'm Turning My Back on My Jewish Identity
Down and Out: Why These New Immigrants Ended Up Leaving Israel
The Reality Behind 'The White Lotus' Sex Work Fantasy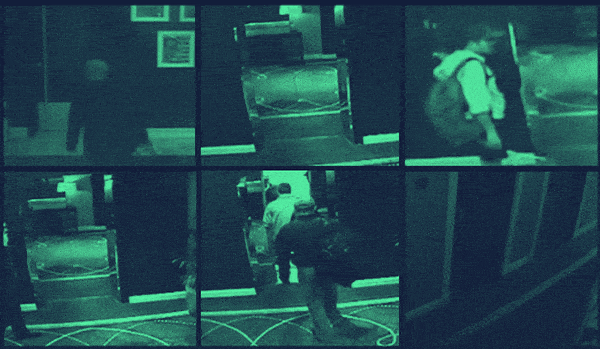 This 'Dystopian' Cyber Firm Could Have Saved Mossad Assassins From Exposure
Comeback Kid: How Netanyahu Took Back Power After 18 Months in Exile