Analysis |
Coronavirus: Two Things Must Happen Before Initiating Exit Strategy
After Passover, Israelis can hope for a 'new normal' – a cautious loosening of coronavirus restrictions in certain communities, despite the continued presence of the virus
Israeli shoppers outside a supermarket in Tel Aviv. If we commence with easing the coronavirus closure, we won't see its full effects for two weeks.
Credit: Ofer Vaknin
As surprising as it may sound, an epidemic and the measures taken to fight it unfold in a somewhat expected pattern. Articles that I and others have written recently in these pages have already described the "fog of war," the phase of containment, the efforts to slow down the spread of the virus by maintaining social distancing, and the harsh implications for countries that choose not to adopt decisive early steps to tackle this pandemic.
In the last few weeks, public attention in Israel has been primarily focused on the generalized social distancing strategy, designed to prevent a widespread public health disaster. Against the backdrop of the coronavirus scenarios in Italy and Spain, the question under discussion had been whether – and to what extent – a policy of isolation and social distancing should be enforced, followed by an even tougher lockdown that confines people to their homes.
Coronavirus: All our latest stories
Decision makers and the public debated the appropriate balance between the immediate and prolonged damage to the economy, which also seriously impacts the health and wellbeing of the population, and the destructive potential of a subsequent uncontrollable outbreak beyond the health system surge capacity, with the sustained damage it would inflict on both public health and the economy at large.
The current decision-making process in Israel is complex in view of conflicting indications – positive signs that would suggest slowing further movement restrictions, in parallel to worrying indications that call for a more conservative approach.
New lab-positive cases are accumulating in rates that do not continue to grow as quickly. But this general picture may be masking a rapid, dangerous, exponential rise in infection rates in (some of) the ultra-Orthodox and Arab communities.
Mathematical models and past experience show that the spread of infection in communities living in overcrowded conditions can spark a renewed and serious outbreak among all segments of society. From an epidemiological perspective, Israel's population (as well as, to a large extent, that of the Palestinian Authority) constitutes interconnecting "communicating vessels" with immediate collateral impact.
In the current setting, the most stable and reliable marker of population-based trends in disease dissemination is the trend in the numbers of severely ill and respirator-aided Covid-19 patients. However, this marker lags behind the real-time spread by several weeks. If we continue to see that this marker is stabilizing – a collective sigh of relief will be heard. In the meantime, we must not wait for absolute certainty before planning the next phase of contending with this crisis and its attendant closure: the exit strategy.
The time to activate the 'exit strategy'
Timing this step is complex under the present circumstances, as we must take the decision in a continuous state of uncertainty. I propose two preconditions for initiating this strategy:
The first is a significant halt in the exponential rate of the disease spread, and the availability of a substantial number of free beds in intensive care units, which will serve as the buffer and allow a margin of error to prevent a collapse should easing of the lockdown spur a sudden increase in infections.
Activating an exit strategy under conditions in which the virus is still spreading exponentially, even if at a slower rate, is fraught with significant risks, since one misstep can result in the collapse of the entire health system.
Let's use some numbers as an illustration: In the optimistic scenario in which there are up to 100 seriously ill or respirated people in Israel on the eve of Passover, the distance between where we are now and the point of health system insufficiency is 4-5 doublings of the number of people needing artificial respiration. In recent weeks we've seen that the doubling time is three days, with faster rates in some localities.
The situation is thus very volatile. If we commence with easing the closure, we won't see its full effects for two weeks. But if during those two weeks there is a (not currently visible) doubling every three days, the number of patients in intensive care units will spike into the thousands, after a delay of several weeks. This will exceed the system's capacity. Therefore, it would be best to wait for further flattening of the curve and a smaller number of Covid-19 intensive care patients, before the decision to launch the exit strategy is made. We still do not know if we have achieved that goal, but perhaps we will be there after Passover.
The second condition required before embarking on that strategy is to obtain a real-time intelligence assessment, detailed and updated, regarding the rates of infection among different communities. This is a precondition for resorting to a rapid intervention vis-a-vis every new patient, as is happening in countries that have managed to successfully curb the epidemic to date.
In other words, there needs to be an efficient system of conducting lab tests for Covid-19 among a wide swathe of the population, in order to exercise an effective exit strategy. To that end, Israel is hopefully gaining what will be an exceptional per-capita testing capacity, even in comparison to the advanced countries. The 30,000 daily tests we hope to be able to conduct in a few weeks' time should be conducted dynamically and judiciously in order to facilitate this intelligence assessment.
Daily routines in the presence of coronavirus
An exit strategy requires a change: a transition from social distancing and full lockdown enforced on the entire population in a sweeping and non-selective manner, to a new status quo. This new routine could be based on three components: a fast and focused effort to locate and tackle infected individuals; a differential and dynamic lockdown policy among targeted communities; and designated policies for allowing recovered immune patients to return to normal life and take a continuously increasing role in sustaining the economy.
All this needs to be done while adapting the economy to working remotely with strong delivery services, to daily conduct based on social distancing and environmental hygiene in every workplace, and to continued construction of medical infrastructure, with maximal protection of medical teams.
I will try to describe some characteristics of the new routine:
The first component involves the efficient and determined tracking down of newly infected people and their rapid removal from the infective pool. This demands a rapid "closing of the circle" capacity. The multi-stage process of locating people suspected of being infected and having them tested for Covid-19, the rapid quarantine of sick people removed from home, an epidemiological investigation and a quick isolation of their contacts – all this must be accomplished with speed and precision. Moreover, it must be done in large numbers of cases and contacts.
For this condition to be met, a combination of capabilities – which at present are suboptimal – must be achieved. These include extensive and carefully thought-out testing of all people who have been in contact with the new cases; the ability to obtain results quickly for those who tested positive, and their removal from their families to hotels or other facilities; both manual and electronic epidemiological investigation, contact tracing and their quarantine; and firm enforcement of social-distancing instructions, among all segments of society.
The second component is a geographically differential lockdown/quarantine policy, dynamically updated according to the available data. Communities in which there is persistent transmission of the virus, and those with individuals who are particlarly vulnerable, must remain under a stricter lockdown, whereas communities in which transmission has effectively been mitigated can enjoy a continued easing of restrictions.
The country can be divided into sub-regions. Imagine that one day the radio announces that areas A, B and D can go to work from now on, whereas area C (i.e., Jerusalem or Rahat) is still to be confined to home. On another day, area A might be asked to reinstate a four-week lockdown, in view of ensuing infection. Obviously, such a policy won't completely prevent "leakage" between areas and communities, but it will significantly head it off, and with the other components in place, this may be sufficient.
In order to facilitate and supervise such a policy, an ongoing process of real-time intelligence-gathering must be established, including the continual monitoring of self-reported symptoms and continuous screening for infected people, in order to detect potential outbreaks as early as possible.
In the context of continuous monitoring, Israel is making a unique effort that is now a part of an international collaboration. In the framework of a national project which I helped plan and implement, there is now a daily symptom-surveillance effort in a collaboration of the Ministry of Health, the health maintenance organizations, the Weizmann Institute (led by Prof. Eran Segal, who initiated the scientific activity in this area) and the startup Diagnostic Robotics (led by Prof. Kira Radinsky).
This process is conducted by means of focused text-messaging and Clalit, Israel's largest payer-provider system (the HMO that cares for 52 percent of the population), was the first to initiate it, last week. Clalit members get a message directing them to an anonymous daily survey, in which the respondent is asked to self-report daily regarding a series of symptoms, such as fever or a cough, as well as basic geographical and demographic details. The cumulative data will greatly assist in monitoring and identifying new hot spots and tackling them early.
As part of the new status quo, the older population will remain as isolated "islands" within each community for a longer period, having its physical, emotional and social needs met on a daily basis.
The third component: Once serologic blood tests will become largely available, we will be able to conduct mass testing and define a growing number of recovered immune individuals. This group will assume an increasing role in re-operating businesses with few restrictions. Moreover, older people who got sick and recovered could also return to a "new normal" routine.
The exit strategy – a dynamic process of trial and error
In my view, easing of the closure will take place as a continuous, gradual process of experimentation and re-assessment, in cycles of several weeks each. In each cycle, significant restrictions will be lifted, followed by a tense watchful waiting period of several weeks, required to evaluate its impact on the dissemination rates. If the doubling time does not accelerate significantly, and the safety margin of available intensive care beds has not been reduced to the danger level, further easing of measures can be then implemented.
In general, priority should be given to timely easing of restrictions that more severely hamper the recovery of the economy, with relatively lower risk of markedly increasing disease spread. It is thus likely that the renewed operation of industry, trade and commercial enterprises will take precedence to returning children to schools, given that the latter are typically key agents of disease dissemination in most respiratory illnesses.
The gradual implementation of an exit strategy must be accompanied by preparation of the infrastructure for next winter, which, as has been seen in previous epidemics, could bring with it a second wave, more extensive than the first due to the dual infection by flu and Covid-19, which will cause a dramatic surge in infection.
We will be spending the upcoming Passover holiday within the confines of our nuclear families, in order to avert a renewed outbreak of the virus. But now is the time to formulate and hone the exit strategy, and prepare the ground for its implementation, since it demands capacity building and preconditions that have not yet been met.
In any event, we must all begin imagining life under a new and dynamic routine, which will gradually, over the coming months, allow most of us to return to work, to our leisure activities and our social lives, under new settings and restrictions – but infinitely better ones as compared to those under current lockdown. There is a way out of this tunnel, and it is in sight.
Prof. Ran Balicer is Chief Innovation Officer at Israel's Clalit Health Services, and a member of the Health Ministry's Epidemic Management Team.
Click the alert icon to follow topics:
SUBSCRIBERS JOIN THE CONVERSATION FASTER
Automatic approval of subscriber comments.

NOW: 40% OFF
ICYMI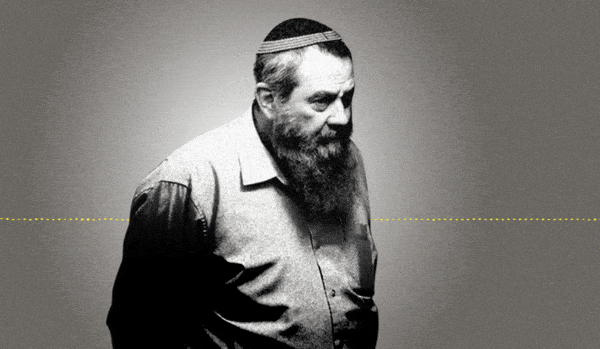 Jewish Law Above All: Recordings Reveal Far-right MK's Plan to Turn Israel Into Theocracy
Why I'm Turning My Back on My Jewish Identity
Down and Out: Why These New Immigrants Ended Up Leaving Israel
The Reality Behind 'The White Lotus' Sex Work Fantasy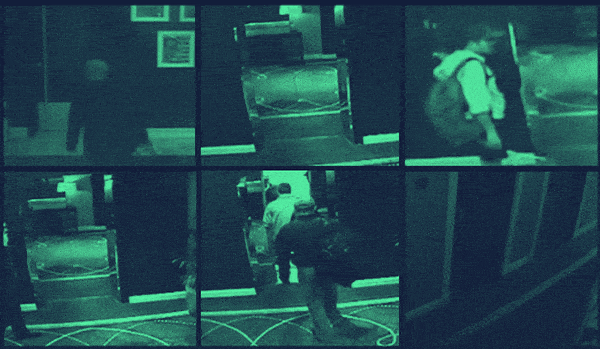 This 'Dystopian' Cyber Firm Could Have Saved Mossad Assassins From Exposure
Comeback Kid: How Netanyahu Took Back Power After 18 Months in Exile