Analysis |
Israel's Next Big Coronavirus Challenge: Passover
Holidays pose risk for all families, especially for the hardest-hit ultra-Orthodox community ■ Curve in Israel is flattening, if data is reliable ■ Will Trump do good as a last resort?
A man wearing a mask in East Jerusalem, March 29, 2020.
Credit: Emil Salman
The flow of data, although slow, is already sufficient for identifying the hotspots of COVID-19 outbreaks in Israel: Ultra-Orthodox cities and neighborhoods top the list. The increase in the number of sick people in those areas led to a ramping up of police enforcement on Tuesday, as well as to the deployment of testing stations. No decision has been made yet on imposing stricter localized closures around hard-hit areas.
Israel had 5,358 confirmed coronavirus cases as of Tuesday, a 14 percent increase from Monday. Five people died Tuesday, including a 50-year-old woman, bringing the total casualty figure to 20. Another 94 people are in serious condition, a 19 percent increase, and 76 are on ventilators. Some 224 people have recovered. Some 8,000 Israelis were tested, half of them at drive-thru testing stations. Another 3,100 Israelis were ticketed for violating movement restrictions.
For the most up to date coronavirus numbers click here
The city of Bnei Brak is the hardest-hit area, but there at least there is a belated agreement of the municipality to cooperate with restrictions. The city has appointed Maj. Gen. (ret.) Roni Numa to coordinate the fight against the virus. In contrast, Beit Shemesh and in some Jerusalem neighborhoods such as Mea She'arim, there is widespread and determined opposition by extremist factions to any type of cooperation with the authorities.
The seriously ill Haredi patients were apparently infected during Purim and in synagogues, during prayer services. Despite the shock at the high number of sick people, the same thing is expected to happen again ahead of Passover, and not only among the ultra-Orthodox. Not everyone will accept the decree ordering the seder to be held only within the confines of the nuclear family, with grandparents participating via webcam (an innovation drawing opposition from some rabbis). Holiday preparations will also bring a widespread disregard for instructions, which will entail more spread of disease.
Coronavirus: All our latest stories
Another question relates to Arab citizens. The number of confirmed infections in their communities is still low, but this may be because few tests have been conducted there. There are similarities with the Haredi population: overcrowded living conditions, sometimes with multiple generations living together, a suspicious attitude toward state authorities, gaps in language and communication that make it difficult to provide information and explanations. For the Arab population there is a further risk that is absent in Haredi communities: Many medical professionals from this community are at high risk.
The latest figures provide a glimmer of optimism. Infections continue, but the rate of growth is diminishing compared to a few days ago. The problem is that there is missing data. The daily summary provided by the National Security Council contains a warning alongside the graphs: "There is some unclarity regarding recent days." The rate of testing, despite promises made, still hovers around 5,000 a day. There are delays in transmitting the results and there are insufficient figures regarding the addresses and ages of people found to be infected. As reported in Haaretz on Tuesday, there is some doubt regarding the degree of credibility of these tests.
The most reliable data relates to the number of fatalities and patients in serious condition. With these too, there is no sharp rise in numbers. That is a positive sign, but it's accompanied by concerns of emerging over-confidence that will lead to a slackening of compliance with safety instructions.
In the meantime, Bnei Brak has chalked up an unintentional effect on IDF operations: the chief of staff, the head of IDF operations and the commander of the Home Front Command have been quarantined in their offices for six days, after being exposed to a coronavirus patient at a meeting they all attended. That person was a liaison officer between the Home Front Command and the Bnei Brak municipality.
The dealings of the defense establishment with this crisis are focused on two levels: acquisitions and development, along with preparing the Home Front Command. The first of these involves intense activity by defense industries, which has already yielded some early innovations. The involvement of the Home Front Command has so far been limited. Its main involvement is tied to the deployment of 700 IDF combatants who will help the police enforce the closure. The army is preparing for a worst-case scenario, in which it will have to take on the delivery of logistic supplies for the entire country. For now, there are doubts whether this will become necessary. As time goes on, the army is finding it difficult to isolate itself from civilians and from the spread of the virus outside its confines.
A spread of the virus within the army − even though the impact of the virus on young people is light, and in many cases not noticeable − will be impacted by its missions on the home front. For now, most combat soldiers are completing their third week in isolation, but pressure will mount to grant them furloughs, which will intensify infections in both directions, from soldiers to their families and vice versa. In any case, instructions for keeping soldiers apart are not being strictly enforced. Many standing army officers return to their families in the evening, as do conscripts serving in cities, whose homes have been hit hard by the extensive economic crisis.
When America sneezes
In their rare spare moments, some Israeli physicians get updates from their colleagues abroad, who are contending with a much more intense spread of the virus. Descriptions by their Israeli colleagues in New York in recent days are chilling.
The richest country in the world is fighting the virus, but so far is not winning. On Tuesday, the number of fatalities surpassed the number of fatalities in China. This may be an even greater historic landmark: the number of Americans who have died from the virus is greater than the number of dead in the September 11 attacks, which historians have called until recently the most important event of this century. Only one month has passed since the first American died from Covid-19.
Watching President Donald Trump's press conferences shows that all is relative: the commotion in Israel doesn't come close to the abyss the U.S. is currently finding itself in. The president lauds the TV ratings his appearances have, demands and receives sycophancy from his senior aides who are handling the crisis. He constantly fights with journalists and abuses state governors whom he believes do not sufficiently praise him. Two days ago, he hinted that the shortage in protective gear for medical teams stems from them stealing it from hospitals and selling it on the black market.
Trump's character, which seemed pathetic, even amusing, in ordinary times is simply frightening as the world finds itself in such a grave crisis. But the U.S. remains an industrial and technological giant, with enormous medical and logistical capabilities. Social media are now disseminating an old quote by Winston Churchill: "You can always count on Americans to do the right thing – after they've tried everything else."
From Israel's perspective, the concern stems not just from the high level of solidarity between the two states, or from the fatalities suffered by Jewish communities in the U.S. When America sneezes, Israel gets a cold. And this involves much more than a flu. Serious damage to the American economy will impact Israel as well.
Here's some food for thought: How long will Trump abide, under these new circumstances, by the agreement signed by his predecessor Barack Obama, ensuring Israeli aid worth $3.8 billion a year for a decade?
Click the alert icon to follow topics:
ICYMI
The Artist Who Survived Auschwitz Thought Israel Was 'Worse Than the Concentration Camp'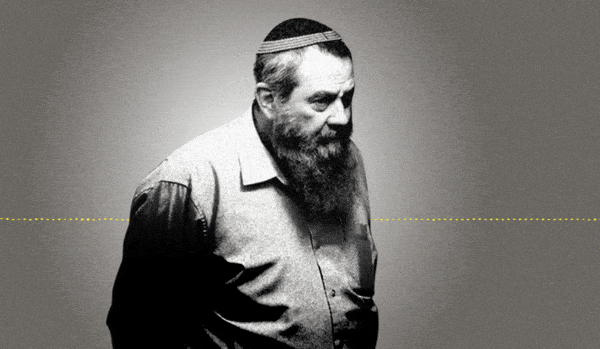 Jewish Law Above All: Recordings Reveal Far-right MK's Plan to Turn Israel Into Theocracy
Why I'm Turning My Back on My Jewish Identity
Down and Out: Why These New Immigrants Ended Up Leaving Israel
The Reality Behind 'The White Lotus' Sex Work Fantasy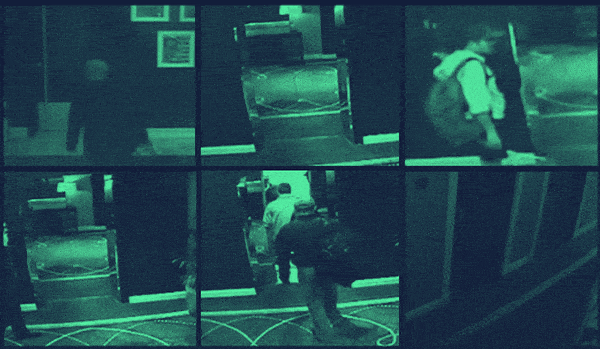 This 'Dystopian' Cyber Firm Could Have Saved Mossad Assassins From Exposure