What It's Like to Be Hospitalized With COVID-19, According to 6 Israelis
Confusing rules, ambulance rides, panicky neighbors – but also camaraderie and awe of hospital staffers. Such is the life of coronavirus patients in isolation
Hasharon Hospital.
Credit: Rami Zerenger
Patient No. 125
Dr. Lee Ram, 30, physician in the emergency room at Sheba Medical Center, Tel Hashomer; hospitalized in its coronavirus ward [but since recovered; she was sent home this week]
I was diagnosed Thursday evening, March 12, in a very unpleasant way. The Health Ministry epidemiological investigator called and asked me where I'd been the Friday before. I said, Just a minute, so I'm positive? No one called to say, I'm sorry, Lee, but you have the coronavirus. They just started interrogating me. Immediately afterward, the ambulance called and they said, We'll be there in a quarter of an hour. I said, Hang on, no one told me anything; they just asked questions. It was very chaotic.
I hope others are informed in a more pleasant and orderly way, and don't get an ambulance that abducts them up from their house. But all right, in the end it somehow worked out. It was 9 P.M. and there was a storm outside, and I managed to persuade them to put off my move to the hospital until Friday morning.
One of the doctors in the Sheba ER was infected, so we were all placed in quarantine. I felt like I had a cold and I felt general weakness, so they did tests. The reasonable assumption is that I was infected by that doctor, but I might have been infected by any one of the patients I saw. I don't really know. I wasn't afraid when I understood that I was sick, since I am very aware of what the virus has done so far in the world, and as a young, generally healthy woman, I wasn't all that concerned.
The more problematic part from my perspective is that I was placed in an isolation compound. The Health Ministry doesn't seem to have people who can give you answers. I asked to be allowed to stay home, I argued with the authorities for two hours. Instead of explaining why I couldn't, they threatened to issue a mandatory hospitalization order.
In terms of the symptoms, everyone has different ones, but the most obvious thing that recurs is loss of smell and loss of taste. That's a symptom you don't see in regular viruses. I haven't been able to smell anything for a week and a half. It's driving me a bit crazy. I understand that a lot of people also complain of lower-back pain and of coughing.
At the moment I'm hospitalized here with another internist from the hospital. We're both trying to make sure that the other patients don't find out that we're doctors. We don't want to become medical advisers here. Anyway we're not with other people for long. You can go into the courtyard for a short time. But even when we're in the yard, with face masks, we try not to come close to others or talk to people, because it isn't known whether you can be infected again, or whether the virus can mutate.
'Even when we're in the yard, with face masks, we try not to come close to others or talk to people, because it isn't known whether you can be infected again, or whether the virus can mutate.'
I am single and don't have children, and this is the first time I've felt that this is an advantage, because I see other people here who are separated from their partner and their children, and it's terribly hard for them. I say to myself that I miss my life and my house and my dog, but at least I don't have a partner and children to miss.
In quarantine, you're thankful to the people who invented the smartphone and WhatsApp. Everyone is always sending messages and calling. In the evening, if I can manage it, I make myself a cocktail or have a glass of wine and do a video call with a friend. I watch a little television, try to study a little when I'm in the mood. I rest and try not to go crazy.
My parents are not very worried. The only one who's upset is my grandmother. She doesn't stop crying. She calls me every day, crying. I tell myself that it's lucky that the moment the virus reached Israel, I called her and told her I was seeing a lot patients who were suspected of being infected, so for the near future, until it passes, I wouldn't be visiting her, and we'd talk by phone instead. I told her that the moment this story started, and I'm glad I did.
Patient No. 70
Matan Alon, 41, from Moshav Tomer in the Jordan Valley; owns a date-packing business, married, father of three. Hospitalized in the coronavirus ward at Hadassah Medical Center, Ein Karem, Jerusalem
On March 7, I got back from a week of skiing in Austria with a few friends. In the middle of our week there, we were told that we would have to go into quarantine when we returned. As soon as we landed, I moved into a separate apartment in the moshav with one of my friends from the trip, so I didn't see anyone from my family and they didn't have to be quarantined. I have a daughter who's 13, and two sons, 9 and 4.
By the Sunday after our return, toward evening, I started to feel not so well. I didn't think right away that it was the coronavirus – we'd been skiing and the temperature was a few degrees below zero [Celsius], so you could definitely catch a cold. It felt like the flu: weakness, a little coughing and fever, nothing special. After a day or two in quarantine, I asked to be tested, to be on the safe side. At first Magen David Adom weren't eager to come – apparently there weren't a lot of kits and maybe they were expensive, or maybe because I didn't have a high fever – but after a day my wife insisted and they came. I got an answer within one day.
They called to say the test was positive and that they were going to hospitalize me, by order of the Health Ministry. That announcement stressed me out a little. You feel that your body is betraying you. You ask yourself: Why me, of all people? All kinds of questions. But I was pained mostly for the kids and my wife, whom I hadn't seen for a week already.
I'm the first person who entered the [special corona] ward at Hadassah, Ein Karem, I opened the unit. I was alone, but not for long. Two more patients arrived that same day. The team does all they can to make me feel comfortable. They're always asking what we need; they gave us things like a stationary bicycle so we can exercise, a large refrigerator, a microwave. It's important to them for us to get through this period with our sanity.
We're afraid for medical staff when they come in occasionally, but there's no choice. At first they explained to me how to take vital signs by myself, because they don't want to come in to check blood pressure and things like that. They showed me hygienic behavior in the ward, how to disinfect the toilet.
'The people who arrived here first became good friends, and we sort of made faces at the ones who came in later. It's an old-timers vs. newcomers thing. But only as a joke.'
There were a few days when I had no appetite at all. Afterward it came back, and so did the sense of taste. As of yesterday, there were about 20 people in the ward, as far as I can make out. There are four of us in the room. The others are guys of 18, 65 and around 55. The women are in a separate room; some of them are elderly.
The people who arrived here first became good friends, and we sort of made faces at the ones who came in later. It's an old-timers vs. newcomers thing. But only as a joke. One of the things that's most helpful here is the mutual aid: People look after one another, they make tea for those who feel a bit weak; they share food. We do Shabbat eve meals together.
Everyone also knows that the people for whom it's really difficult are the families that have been left at home, without anything to do and without school. Today my daughter wrote: "Dad, send me coronavirus, my little brothers are driving me crazy."
There's plenty of humor here. When there's a rumor that someone in the room is going to be discharged, we say that we'll switch the info on the test tube, so his test will come out positive and he'll stay on. Because I was the first one in, I say all the time that I should be the first to leave, that no one should cut in line.
Now they've arranged a room with a transparent window for us so we can see the staff, without face masks. That was nice and it helps create a good feeling and a feeling of security. They understand how important it is for the patients to see the face of the nurse or the doctor who's about to treat them.
This morning I had another test for the virus. I wasn't ready for it, because they said I would only do tests when the symptoms passed completely. But they want to see the state of the virus in the body. They're not talking about discharging me yet, but they are talking about moving us into hotels. They hinted that I'm one of the candidates, because I was one of the first and I feel good. I think they're right. I suppose that if my condition deteriorates, they'll have a response for me there, too. I feel like I'm in very good hands.
Patients Nos. 25 and 39, from the Palestinian Authority
Montaser Hattab, 23, from Tul Karm, a medical student in Poland; and Fadi Abdo, 35, construction worker. Hospitalized in Al-Hilal al-Ahmar Hospital, Tul Karm, West Bank
Montaser Hattab, a fourth-year medical student in Poland, came to Tul Karm for a family visit on Monday, March 9, and immediately asked to be tested for coronavirus. The test came back positive the next day.
Physicians in the Palestinian Authority will authorize a test for anyone who has entered its territory from Israel or who arrived from abroad. Hattab had been scheduled to return to Poland the following Monday, but his flight was canceled after a state of emergency was declared there; anyway, he would not have been able to go. Instead, he is in Al-Hilal al-Ahmar Hospital, which is now admitting only coronavirus patients. At the moment [as of about 10 days ago], there are only two patients there, being treated by a doctor and a nurse.
Hattab says he hasn't yet felt any symptoms, but perhaps the disease is in its initial stages. He doesn't know if he was infected in Poland, en route to Israel or in Tul Karm.
"I've been in something of a state of shock since I got the positive result," he says in a phone conversation. "You're afraid of it all the time, and then suddenly it happens. But it is what it is, there's nothing I can do about it. Straight off, I felt lucky because I have a family. I asked for all my friends and the family to be tested, too, and I'm happy to say they all came out negative. The fact that I'm studying medicine helped my family; I didn't hug or touch anyone. I knew how the virus spreads, so we were very careful about hygiene. Everyone washed their hands with special antibacterial soap I brought from Poland."
Besides clothes and pajamas, Hattab says he took a phone and a laptop with him to the hospital. On his first day he was busy answering phone calls and messages from worried friends and family. He received more than 300 messages via social media, he says, and felt like he'd become a celebrity, "but not of the type I would have wanted to be."
He's not allowed to photograph his room or the view from the window: The hospital is concerned that if people find out where he is, they will try to come and cheer him up and risk being infected, he explains.
In the meantime, he waited anxiously for the results of his family's tests. Later, when things calm down a little, he hopes to use the time to study. On his second day in the hospital he felt less agitated, but he hasn't yet undergone blood tests or had a chest x-ray. "I hope that if I have symptoms, I will get proper treatment," he says.
Hattab has his own room and bathroom. The medical staff arrive in full protective gear. All the other patients were removed from the hospital. He's not allowed to photograph his room or the view from the window: The hospital is concerned that if people find out where he is, they will try to come and cheer him up and risk being infected, he explains.
The room next to his is occupied by Fadi Abdo, also from Tul Karm. He worked in Tel Aviv and says he was infected by his Israeli employer. He and Hattab speak through the wall, because they're not allowed to meet. He's been hospitalized for nine days, after becoming the first person in Tul Karm to be diagnosed with the coronavirus. He said he asked to be tested after his employer informed him that he had contracted the virus. His wife and children have tested negative for the virus. He's in good spirits, but can't wait to be discharged.
Hattab, the medical student, hasn't yet worked out what he wants to specialize in. He informed his friends in Poland that he fell ill; they were tested, too, and are waiting for the results. In Tul Karm the fear is palpable in the streets.
"It's something the whole world is coping with. If the virus arrives here, it will be a catastrophe. We're not ready for something like that, there are a great many very old people here. People are afraid, life is changing, the schools aren't operating, everything is closed, there are no weddings. Everyone is doing only basic things. People aren't walking around in the streets."
Patient No. 110
Shoshi Mayou, 69, from Rishon Letzion; Defense Ministry retiree, married, has three children and six grandchildren. Hospitalized at Shamir Medical Center (Assaf Harofeh Hospital), Tzrifin
My sister and I live in the same building. She went on an organized tour to Egypt and returned on Thursday, March 5. We saw each other over that whole weekend. Last Tuesday she developed a fever and I started to have muscle pains and my head felt heavy. We compared symptoms, and the next morning we called Magen David and asked to be tested.
They sent a vehicle over that same day. They called from down below to fill out a report and I gave them all the necessary details. Before they came in, they put on that space suit, just the way you see on television. They warned me that they were coming in, asked me to move back and gave me a face mask. They took a sample from my nose and mouth. My husband was with me, but they didn't take a sample from him, because he said he felt good.
The results came the next day. A doctor from the Health Ministry called me and my sister, and informed us that we had tested positive. At first I didn't understand what that meant. I was in some sort of denial. After all, I only did the test to be on the safe side, and suddenly the sky falls on you. I felt as though all the blood was draining out of me. It wasn't just the positive result; it was also knowing that I'm in a high-risk group. Because of my age, because of my medical background, which includes having undergone angioplasty. The doctor told us that they were sending an ambulance right away and we should get ready.
It took me an hour to come to terms with my condition. Then I started to organize. I packed up everything I could, including crossword puzzle booklets. The next thing I did was call the children. Before I knew I was infected, I had been with them and the grandchildren for a long time. In the meantime, someone called and asked me to tell her everything I had done over the past few days. I told her everything with complete transparency. I didn't make do with that, but took the initiative to call up all the places I had been. For example, I work out twice a week at a cardiac rehabilitation place, so I called the director to say I received a positive result.
'I felt as though all the blood was draining out of me. It wasn't just the positive result; it was also knowing that I'm in a high-risk group because of my age and my medical background.'
I soon started to get phone calls from all the places I'd been, asking for more information – the exact time I was there, whether I was in physical contact with any of the staff. I don't know where they got my number, but I cooperated willingly. I even sent a photo of the credit card receipt to the supermarket, with a picture of myself, so they could crosscheck them with the cash register and security cameras.
I was given the number 110; my sister is 109. The problem is that they mixed up our reports. We got all kinds of feedback of "Wow, patient No. 110 really has managed to have a lot of experiences in her life."
People who know me, know that I am not one to expose myself, but if the goal is to prevent being infected by the coronavirus, I have no problem. We have a WhatsApp group in the building, and on the day after the discovery I wrote all the neighbors that I had tested positive. The reactions were very panicky. There are people who have new grandchildren, people who are stressed out by buttons in the elevator and on the intercom. It's not necessarily pleasant to get reactions like that, but I am very comfortable with myself. Hiding things is not an option. And anyway, the next day the whole building was disinfected, so everything ended up all right.
I feel better now, but the symptoms are still there. With me it's mainly weakness. It's not the regular flu weakness. My whole body aches. I also have no sense of smell or taste. But the truly concrete fear is the fear of the unknown. I'm a current-events addict; even now I'm a news consumer. When I see Prof. Gabi Barabash [former Health Ministry director general, a commentator on Channel 2] describing in detail the traits of the virus, with all its problems, I realize that another symptom could develop in my body every day. Fear of dying? Of course that goes through your mind when the whole world is looking for a vaccine and there doesn't seem to be anything on the horizon.
The fortunate thing is that we have an excellent health system, which at least from the morale point of view is trying to do its best. We are getting VIP treatment. The head of the department doesn't stop taking an interest in us; the nurses are always coming in to ask what we need. Really, there are no words.
It also makes things easier that my sister and I are together. I am not angry at her. She had no way of knowing she was infected; besides the strict orders about quarantining people returning from abroad only came later.
We spend most of the time watching television, we chat a little, and we also just stare at things, because the disease affects your ability to concentrate. I am not in a hurry to be discharged. The fact that I didn't develop more serious symptoms doesn't mean everything's fine. I want to leave here when I feel as good as I can.
Patient No. 74
Danielle Shami, 33, freelance graphic designer, lives in Tel Aviv's Shapira neighborhood; hospitalized in Dan Panorama Hotel
I'm the one with the ultimate hipster story. Three weeks ago, I flew to Madrid with girlfriends. I must have caught the coronavirus on the flight, or in Madrid, or at the airport, even though the friends who were with me didn't get sick. Two days after I got back on March 3, the announcement came about self-quarantining. A few symptoms started when I was in quarantine at home, but I thought it was the flu. At first there was a bit of an irritating feeling in the throat, as though you're about to cough, and then it developed into a cough, but not a serious one. At night it got more serious.
I called Magen David Adom, I told them I had come back from Spain, and they told me to monitor the coughing and to call them if it got worse. After a few days of coughing my temperature went up one night. I called Magen David and they called my doctor and he called the district physician, and then approval came to do a coronavirus test. I was sure I didn't have anything, that it was just a cold and a cough, because all in all I felt good.
On Monday night people in protective suits and masks came to test me for the coronavirus. All the neighbors saw them. The next night, someone phoned me and said gaily, "Hey, Danielle, how are you feeling?" Fine, I said. And she said, "Lovely, because you have the coronavirus." I was already in bed in pajamas. I said to her, Is that any way to notify me? She said they were coming right away to take me. I told her that it wasn't convenient now, that I wasn't going into a quarantine ward at 9:30 at night, I had things to arrange. They let me spend the night at home.
'I would never in life have thought that I would get along with the other people who are here in the ward now, but we have lots of laughs. It's totally Big Brother.'
I immediately called the girlfriends who were with me abroad, because they're my best friends, and I wanted to vent, and then I called my mother. Then I informed everyone I remembered meeting since getting back. Luckily, my orbit was relatively narrow. Then I told my father, who lives in London. I was pretty hysterical, having a nervous breakdown, because I didn't want to leave the house and didn't understand how I was supposed to behave now, what to do with my cat. But they calmed me down.
I never got upset about the disease. It was a bit of a bummer, and I was concerned how people around me would react, but I know I'm a super-healthy person, so I absolutely wasn't worried. I know that young, healthy people don't die from it. But I didn't want to be taken from my house, and not knowing for how long, and that frightened me – to be taken out of my routine. And also, no one cares what happens to the animals you leave behind. They just take you and it's: Yallah, bye.
The ambulance came in the morning, but that wasn't any less traumatic. That night I'd packed things pretty randomly; lucky I took my vitamins with me, because I understood there's no medicine for the disease, so what in the world were they going to give us? I took my laptop, and that's all. When they came, all the neighbors watched, and asked who is ill with the coronavirus. I sat on my windowsill and told them, it's me. They turned pale and rushed inside. A paramedic in a protective suit showed up with a stretcher, and I went down feeling miserable in a face mask and carrying a garbage bag, walking next to the stretcher. The whole thing was dumb and over the top.
They took me to the quarantined zone in Hasharon Hospital [in Petah Tikva]. I was received by covered-up doctors, with plastic masks on their faces. Everyone is protected from you. You arrive and they check [oxygen] saturation and temperature, and that's it. Then they explain to you more or less what to do with the monitors in your room and give you a kit with a toothbrush, face masks, an explanatory page.
They gave me a room. You wander around, trying to acclimatize. There are a few patients in each room, and at first it's strange, because some of the people are coughing and you don't know if it's safe to be with them, if they won't infect you. At first my room was empty, but in the evening two more women arrived. At the moment there are 20-something patients here.
I continued to be in a panic in the hospital, but then I started the documentation project, because that's what I always do, document for Stories, on Instagram. It helps me cope with things, so it was my default here, too. If I'm depressed, I tweet, or try to make the situation seem ridiculous. I tried not to be in the moment, to be least present as possible. Because of all the buzz about my epidemiological situation, it really caught on. I started to get comments in insane numbers. I felt as if I'd entered the "Big Brother" house.
Most of the people here feel good overall. We get tested – the nurses stand behind a glass window, and through special sleeves push a swab into your nose, and another one on the tongue, and then she puts it into a test tube. Within eight hours they know if you still have the coronavirus. They do the test every few days. If you come out negative, they test again a few days later, and if it's still negative you're discharged. At the moment I feel terrific, but I'll have to be here until I get back a negative test [twice].
The food here is pretty disgusting and not nutritious, so I don't eat it. They bring me other things. At home my way of life is far more healthful. Here we don't have a kitchenette, there's no table. I can't make a salad. And I haven't had much of an appetite since I've been here. I am a vegetarian, so they bring me Tivall [meat substitute] and instant soup in a cup, kind of like army food. I don't get why in a hospital, of all places, they give you unhealthy food.
The daily routine here is a bit peculiar. I film myself and the others here all day. Some people have fever, and they sleep all day. The medical team actually tries to have you get up and do something. There's a small garden where you can go. We play cards and pick-up sticks, there are televisions, we brought books, there's a computer here. So we pass the time. It's like Yom Kippur, only with meals. I try to work, but I'm not succeeding, because this thing [the virus] grabbed all my attention.
I would never in life have thought that I would get along with the other people who are here in the ward now, but we have lots of laughs. It's totally "Big Brother." There are eye-opening political discussions. People I didn't expect to meet. We laugh a lot at our situation. For example, we made a clip of ourselves escaping from the ward, and people who saw it on Stories called the police. Everyone thought it was real and that the coronavirus patients were escaping, and people panicked. The police begged me to publish another post and say it was a joke. Unbelievable.
Making the clips is a distraction for me. They're my therapy. Otherwise I think about what will happen with my work, how I'm going to pay the rent, when I'll be able to fly again, when I'll have freedom of movement now that there's a military regime and dictatorship. Are the restrictions on movement justified? I don't know. I take it all with a grain of salt. The scare tactics are excessive. Also when it's described as the "coronavirus crisis." Let's change the approach and use other words, and then people won't want to hunt down people with flu in the streets. [After the interview, Shami was moved to the Dan Panorama Hotel, in Tel Aviv.]
Click the alert icon to follow topics:
SUBSCRIBERS JOIN THE CONVERSATION FASTER
Automatic approval of subscriber comments.

NOW: 40% OFF
ICYMI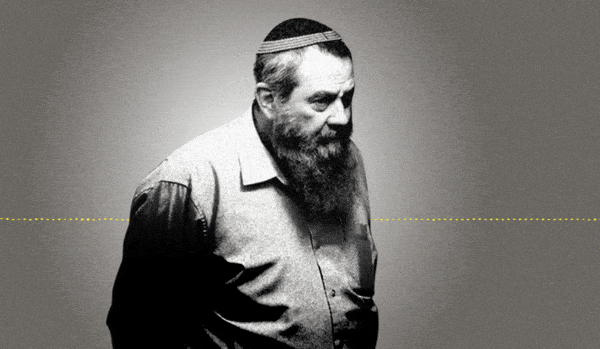 Jewish Law Above All: Recordings Reveal Far-right MK's Plan to Turn Israel Into Theocracy
Why I'm Turning My Back on My Jewish Identity
Down and Out: Why These New Immigrants Ended Up Leaving Israel
The Reality Behind 'The White Lotus' Sex Work Fantasy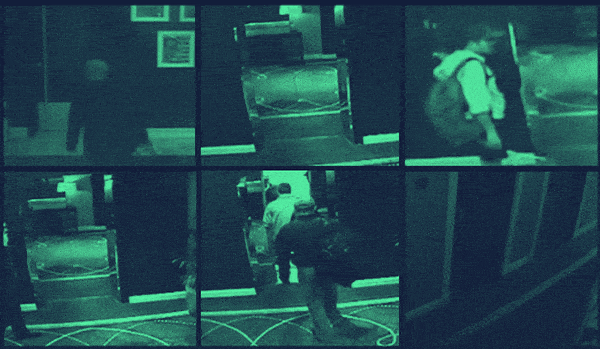 This 'Dystopian' Cyber Firm Could Have Saved Mossad Assassins From Exposure
Comeback Kid: How Netanyahu Took Back Power After 18 Months in Exile