Palestinian PM Orders West Bank Lockdown; More Than 1,000 Coronavirus Cases in Israel
Twenty-four Israeli patients in serious condition ■ Palestinian PM orders lockdown in West Bank ■ Gaza confirms first coronavirus cases
Palestinian health workers wearing a protective facemask are pictured in the courtyard of a UNRWA school at al-Shati refugee camp in Gaza City, March 18, 2020.
Credit: AFP
>> Click here for the latest updates
As the highly contagious coronavirus spreads around the world, Israel and the Palestinians struggle to contain a local outbreak that has virtually halted daily life and led to tens of thousands of people entering quarantine.
Bypassing the necessary approval from the Knesset, the Israeli government approved the tracking of cellphones by the Shin Bet security service in order to inform people who unwittingly came in contact with confirmed coronavirus patients.
■ 1,071 Israelis have so far tested positive for the coronavirus, with the vast majority of cases mild and 37 recoveries. One patient has died and 18 are in serious condition
■ In the West Bank, 57 cases have been diagnosed so far, and 17 have recovered, the majority of them in Bethlehem. The Palestinian prime minister ordered a lockdown as of Sunday night. In Gaza, two cases were diagnosed in patients who returned from Pakistan
■ Israel's government approved emergency measures to limit movement of citizens and trade, shuttering cultural and recreational establishments as well as schools and universities and banning gatherings of over 10 people. Read the complete guide to the lockdown
■ All foreigners are not allowed to enter Israel, unless they apply for speical permits from the Foreign Ministry in advance and can prove they are able to self-quarantine for 14 days upon their arrival. Read the full guide for tourists and Israelis
LIVE UPDATES
8:29 A.M. Israel confirms 1,238 cases, with 24 in serious condition
167 more Israelis were diagnosed with the coronavirus, bringing the total in the country to 1,238. 24 patients are in serious condition, and 1,142 are in mild condition. 37 have so far recovered.
According to the Health Ministry, 5,268 tests were conducted in the past 24 hours, up from only several hundreds of tests a day last week.
3:57 A.M. Harvey Weinstein tests positive for coronavirus in prison
Former movie producer Harvey Weinstein, who is serving a prison sentence for sexual assault and rape, has tested positive for the coronavirus, according to the head of the state corrections officers union.
Weinstein, 68, has been placed in isolation at Wende Correctional Facility, said Michael Powers, president of the New York State Correctional Officers and Police Benevolent Association.
Powers said he learned that the test came back positive on Sunday morning and is concerned about the corrections officers, who he said lack proper protective equipment. Several staff have been quarantined, Powers said. (Reuters)
3:44 A.M. Japan says Tokyo Olympics may be postponed, Canada and Austalia say they won't participate
Japanese Prime Minister Shinzo Abe said for the first time on Monday that the Tokyo Olympic Games may need to be postponed if the event cannot be held in its "complete form" due to the coronavirus pandemic. He also said that cancelling the Games was not an option.
The International Olympic Committee (IOC) said on Sunday after an emergency meeting that it is stepping up its "scenario planning" for the 2020 Games due to start on July 24, including a possible postponement.
Canada and Austalia have formally said they would not be attending the games citing health concerns. (Reuters)
2:34 A.M. UAE to suspend transit flights, Saudi Arabia imposes curfew
The United Arab Emirates, home to the world's busiest international airport in Dubai, announced early Monday it was suspending all passenger flights and the transit of airline passengers in the country for two weeks to stymie the spread of a new virus.
Saudi Arabia, meanwhile, announced overnight that an evening curfew would go into effect starting Monday from 7 p.m. to 6 a.m. for 21 days. (Associated Press)
1:30 A.M. Sixty-five Chabad devotees diagnosed with coronavirus placed in quarantine
More than half of the members of a group of 114 Chabad followers who were placed in quarantine at the Dan Hotel in Jerusalem after returning from the United States last week tested positive for the coronavirus, the defense minister's office said overnight Sunday.
The 65 confirmed patients will be hospitalized at the Shmu'el Harofe Hospital in central Israel, while the rest who came into contact with them will remain in isolation at the hotel. The results of eight additional tests have yet to be ascertained.
Group members said they learned of the diagnosis from the media before receiving official notices. None had reported on symptoms when they left the United States. (Josh Breiner)
12:55 A.M. Republican coronavirus bill hits roadblock in U.S. Senate; negotiations continue
Democrats in the U.S. Senate on Sunday were voting to block a coronavirus response bill as they pushed for more funding to help hospitals and others hurt by the outbreak.
With a procedural vote still underway, the Democrats had more than the minimum 41 votes needed to stop the Republican bill from advancing. Privately, negotiations were continuing on a revised bill after Democrats said this one was skewed too heavily toward helping corporations at the expense of workers and families. (Reuters)
SUNDAY
11:45 P.M. Coronavirus forces states to order nearly 1 in 3 Americans to stay home
Nearly one in three Americans was ordered to stay home on Sunday to slow the spread of the coronavirus pandemic as Ohio, Louisiana and Delaware became the latest states to enact broad restrictions.
The three states join New York, California, Illinois, Connecticut and New Jersey, home to 101 million Americans combined, as cases nationwide top 33,000 with more than 400 dead, according to a Reuters tally. (Reuters)
10:37 P.M. Israeli government approves regulations not to freeze bank accounts over bouncing checks
The government approved emergency regulations, promoted by Attorney General Avichai Mandelblit, to prevent the freezing of bank accounts of those whose checks have returned amid the economic crisis caused by the coronavirus pandemic. (Netael Bandel)
10:27 P.M. Syria confirms first coronavirus case
Syria confirmed its first case of coronavirus, in a person who had come from abroad.
Health Minister Nizar al-Yaziji told state media "necessary measures" had been taken regarding the 20 year-old woman, who he said would be quarantined for 14 days and given medical checks.
There have been unconfirmed reports in recent weeks of coronavirus cases in Syria, whose health system, housing and infrastructure have been ravaged by nine years of civil war, but the authorities have denied any outbreak.
Damascus announced a ban on public transport on Sunday as it stepped up a lockdown introduced in recent days, including the closure of schools, parks, restaurants and various public institutions, as well as calling off army conscription.(Reuters)
10:11 P.M. Palestinian President pardons prisoners who served half their sentence
Palestinian President Mahmoud Abbas pardoned all inmates convicted of criminal offences and who have already served half of their sentence in an attempt to reduce the number of prisoners in Palestinian jails amid the coronavirus crisis.
The pardon doesn't include prisoners who were convicted with more than one offense. (Jack Khoury)
10:07 P.M. Israel sees a significant spike in domestic violence amid coronavirus crisis
As Israel nears a full lockdown, the number of reported cases of violence against women surges, and shelters for battered women across the country are expected to become completely full in the coming days.
The Welfare Ministry said they are examining opening additional shelters to prevent a situation in which the existing ones would have to reject women reaching out for help.
According to the data provided by the ministry, the shelters are currently at 90 percent of their maximum capacity, but shelters report they are at 95 percent capacity.
Sources familiar with the matter told Haaretz that the shelters are packed due to the rise in violence against women as well as the women's inability to leave the shelters since they can't find a job and rehabilitate their lives as the country tries to contain the spread of the virus.
In addition, hotlines for sexual abuse and domestic violence victims report a significant spike in complaints. (Lee Yaron)
9:24 P.M. Blood type may influence how prone you are to the coronavirus, report says
People with type A blood are more prone to contracting COVID-19 and are likelier to be hit harder than people with other types of blood. Type-O people are less likely to get COVID-19 and suffer less when they do get it, reported a large Chinese team headed by Jiao Zhao of the Shenzhen School of Medicine.
Their report appeared last week in the pre-publication site medRxiv.
Most people don't know their blood type, it seems, based on the unscientific method of asking friends and those passing by the window. They probably also don't know that our blood type affects our susceptibility to some diseases – including, possibly, coronavirus. (Ruth Schuster)
9:06 P.M. Additional 188 Israelis test positive, bringing coronavirus toll to 1,071
The Health Ministry said that 188 people were diagnosed with the coronavirus over the past 24 hours, raising the total tally of cases to 1,071. Eighteen patients are in serious condition, and 37 have recovered. (Haaretz)
8:22 P.M. Netanyahu orders to reach 14,000 tests per day within two weeks
Prime Minister Benjamin Netanyahu's office said that the number of coronavirus tests Israel runs per day is solely dependent on its ability to produce and buy the proper testing kits, adding that the number of daily tests is not decided by the premier.
However, Netanyahu has instructed to reach 14,000 tests per day within two weeks, which will position Israel as one of the leading countries in the number of daily coronavirus tests carried out daily. (Noa Landau)
8:10 P.M. Merkel enters home quarantine after contact with infected doctor, announces new restrictions
German Chancellor Angela Merkel on Sunday introduced tougher restrictions on people's freedom of movement, explaining these are to contain the spread of the coronavirus, before being told that she had to enter into home quarantine herself.
On Friday, Merkel had been vaccinated by doctor who later tested positive for the virus, her spokesman said. Merkel would undergo regular tests in the coming days, the spokesperson added.
Under the new rules, people are now to reduce contact with others to an absolute minimum, maintain a distance from one another of at least 1.5 meters, to only go out with members of their own household or in groups of two at the most, and avoid group gatherings.
Restaurants not already shut are now to close, although delivery services can continue to run. Companies or institutions which are still running, particularly those interacting with the public, are to comply with hygiene regulations and ensure staff have adequate protection. People will still be able to go food shopping, go to the doctor, help others and do sport, Merkel said. (DPA)
8:05 P.M. Rand Paul is first U.S. senator to test positive for coronavirus
Rand Paul reported testing positive for the coronavirus on Sunday, making him the first U.S. senator to do so. Paul, a Republican who represents Kentucky, released a statement saying that he is not showing any symptoms and will be entering quarantine.
Two House representatives, Ben McAdams and Mario Diaz-Ballart, reported testing positive for the virus last week. Prior to that, several lawmakers had gone into isolation after coming into contact with confirmed cases. In addition, a member of Vice President Mike Pence's staff at the White House has tested positive. The White House released a statement last week that President Donald Trump had been tested and found negative. Dozens of members of Congress are putting pressure on House Speaker Nancy Pelosi and Senate Majority Mitch McConnell to promote a change to voting rules that would allow lawmakers who are in quarantine to vote remotely. (Amir Tibon)
7:51 P.M. Israel suspends demolition of illegal Bedouin structures
Israel has decided to suspend the demolition of illegal buildings in Bedouin communities, as well as filed ploughed without permit, amid the coronavirus crisis.
A consolation between government offices in charge of the enforcing demolition orders and the Israel Police's Southern District preceded the decision.
A source familiar with the matter told Haaretz that at this time, enforcement agencies are only dealing with new construction or intrusion into state lands. (Almog Ben Zikri)
7:55 P.M. Interior minister pushes to postpone daylight saving time
Interior Minister Arye Dery said he had initiated legislation to postpone Israel's entering daylight savings, also known as the summer time clock, to prevent children and adults from staying outside for many hours.
"I've consulted with Prime Minister Benjamin Netanyahu and he basically gave me his approval. We'll pass emergency legislation to postpone entering daylight savings until May 1," Dery said. (Jonathan Lis)
7:26 P.M. Netanyahu to hold a Q&A session on Facebook
Prime Minister Benjamin Netanyahu, Head of the Security Council Meir Ben Shabbat, Health Ministry Director General Moshe Bar Siman Tov, and Finance Ministry Director General Shai Babad will hold a Q&A session on Facebook, staring at 7:30 P.M. (Noa Landau)
7:22 P.M. Waqf orders closing Temple Mount to Muslim worshipers amid coronavirus
The Waqf, the Muslim religious trust in charge of the Temple Mount on behalf of Jordan, announced Sunday it is closing the compound for Muslim worshipers amid the outbreak of the novel coronavirus.
According to sources in the Waqf, Israel committed not to allow Jewish worhsipers and tourist into the compound. (Nir Hasson)
7:02 P.M. Number of coronavirus fatalities may reach 20,000, Health Ministry senior official says
Speaking to reporters, Health Ministry Deputy Director General Prof. Itamar Grotto said that the coronavirus may claim the lives of some 10,000-20,000 people. He added, however, that many of those people would have died anyway during 2020 from flu complications and other infectious diseases, regardless of the highly contagious coronavirus.
Therefore, he said, that given the fact that some 40,000 Israelis die every year, this year less than 50,000-60,000 Israelis will die.
When asked why the Health Ministry issued such strict directives, which are causing huge damage to Israel's economy, Grotto said that the coronavirus would still kill more Israelis than in Israel's wars, "causing a national trauma."
Grotto added that the public's compliance to follow the Health Ministry orders will decide the time those directives will be in effect. (Ronny Linder)
6:31 P.M. Israel trains Palestinian medical teams in the West Bank
As part of Israel and the Palestinian Authority's joint effort to contain the spread of the coronavirus in the West Bank, the Coordinator of Government Activities in the Territories (COGAT) held a professional training for Palestinian medical staffs.
As part of the training, The Civil Administration health coordinator, Dalia Bassa, shared techniques and method to run tests for people suspected of having contracted the virus, and thought how to protect the medical teams coming into contact with confirmed or suspected patients.
In addition, Prof. Elhanan Bar-On, who is considered a coronavirus expert in Israel, advised Palestinian doctors on how to manage isolation wards in hospitals, and offered ways to prevent medical crews who work in such wards from catching the disease.
In addition, some 1,000 protective gear kits and over 100 testing kits for the coronavirus were transferred to the PA over the weekend. (Yaniv Kubovich)
6:28 P.M. Acting police commissioner approves special activity to enforce full lockdown order if imposed
Acting Police Commissioner Motti Cohen approved the order to initiate special police activity to enforce full lockdown if the political echelon decides to impose it to fend off the spread of the coronavirus in Israel. (Josh Breiner)
6:13 P.M. Ultra-Orthodox clash with police over closure of business in Jerusalem
Members of the ultra-Orthodox community clashed with police officers who were operating in the Haredi neighborhood of Mea Shearim in Jerusalem to enforce the closure of business there, as ordered by the Health Ministry.
After several of the haredim hurled stones at the cops, three were arrested and handed fines for illegal gatherings. (Nir Hasson)
5:41 P.M. Israeli court orders to hospitalize coronavirus patients in geriatric center
The Lod District Court ordered to evacuate elderly patients treated in the geriatric center in Rishon Lezion to make room for coronavirus patients.
Judge Orom Scwartz rejected the petition filed by the family members of the elderly patients to issue an interim order against the move. "In these difficult times, we have no choice to trust the Health Ministry to fulfill its duties" to house the elderly patients in other geriatric centers. (Bar Peleg)
5:22 Finance minister orders transferring $33 million to the Palestinian Authority
Finance Minister Moshe Kahlon signed an order Thursday to transfer 120 million shekels ($33 million) to the Palestinian Authority, channel 13 News reported on Sunday.
Sources familiar with the matter told Haaretz that the move has been approved.
In 2018, Israel passed a law freezing funds to PA over payments to security prisoners. (Noa Landau)
4:59 P.M. Gantz's party attempts to promote remote voting for lawmakers
The Kahol Lavan party is examining together with the Health Ministry the option of having the six Knesset members who are currently in quarantine vote from an isolated room at the Knesset compound, sources in the party said.
Currently, the law allows lawmakers to vote only when they are present at the Knesset plenum, which jeopardizes the parliament's ability to approve the formation of Knesset committees. This also hampers Kahol Lavan leader Benny Gantz's intention to advance legislation that would prevent Prime Minister Benjamin Netanyahu from forming the next government.
At the same time, Kahol Lavan plans to push for a change in Knesset protocols, allowing MKs to vote remotely in unusual cases, with the working assumption being that additional lawmakers will be diagnosed with the coronavirus in the coming days.
But promoting such a move and approving it in the Knesset plenum is conditioned on the ability to convene it and hold votes. (Jonathan Lis)
4:45 P.M. Israel police shutter brothels in south Tel Aviv
As part of the effort to contain the coronavirus, police forces raided several brothels in south Tel Aviv, presenting them with closure orders. Most of the women working at the brothels also reside there. (Bar Peleg)
4:32 P.M. Interior Ministry extends volunteers visas
Interior Minister Arye Dery decided Thursday to automatically extend all volunteer visas until June 30, 2020. Extending the visas will allow people who came from abroad to volunteer in Israel to continue their work in kibbutzim and help the country to operate businesses deemed essential to the economy. (Haaretz)
4:16 P.M. Netanyahu orders Finance Ministry to prepare economic stimulus packages
Prime Minister Benjamin Netanyahu instructed Finance Ministry officials to formulate in the coming days a strategic plan that would allow the Israeli market to cope with the coronavirus crisis.
Netanyahu also plans to provide small business, as well as hired employees with aid packages.
Some financial plans will be brought before the parliament for approval. (Noa Landau)
4:03 P.M. IDF mulls outdoor sleeping for combat soldiers
The Israeli army is considering the option of housing combat soldiers in tents in an open fields, in an attempt to prevent them from sleeping in crowded rooms. (Yaniv Kubovich)
3:45 P.M. Israel may experience food shortage, official documents reveal
Prime Minister Benjamin Netanyahu has said that Israel wouldn't experience food shortage amid the coronavirus crisis, however, several official documents reveal this may not be the case.
According to the documents, food storage facilities that should contain the necessary food quantities for times of emergency are not full at this time. In addition, they contain supply that would have to be refreshed if it reaches its expiration date.
The government recently purchased 16 million tons of sugar from Sugat, an Israeli sugar processing plant, at a cost of 4 million shekels ($1.1 million). In addition, the state has bought 2,600 tons of Canola oil, part of a purchase of thousands of tons of oil that it is still to purchase at a cost of millions of shekels.
In the coming days dry goods will also be bought to complete the quantities that should be on hand in the emergency storage facilities, especially if the crisis persists. (Yaniv Kubovich)
3:23 P.M. Premature baby tests positive after coming into contact with a medical staff member
An epidemiologic investigation carried out by the Health Ministry indicates that a medical staff member at the Shaare Zedek Medical Center in Jerusalem who was diagnosed with the coronavirus came into contact with a premature baby born in serious condition, who has also tested positive for the virus.
To prevent any further contagion, several staff members and parents were put in quarantine. (Ido Efrati)
2:40 P.M. Iraq extends curfew in Baghdad to contain coronavirus
Iraq's government has extended a curfew on travel in and out of Baghdad until March 28 as part of strict measures to prevent the coronavirus from spreading.
It said it had also decided to extend a ban on all inbound and outbound flights from the country's airports until March 28.
Under the curfew imposed on March 17 no persons can travel into or out of Baghdad.
At least 230 cases of coronavirus have been confirmed so far in Iraq, the Health Ministry said on Sunday, and 20 people have died. (Reuters)
2:30 P.M. Police open 126 investigations into quarantine violations, 19 for fake news
The Israel Police said Sunday they have given out 18 closure orders to businesses, opened 126 investigations into suspected quarantine violations, opened 19 investigations into fake news dissemination.
They have also given out fines to 12 people for violating quarantine and to two people for failing to report their quarantine to the Health Ministry. Police gave out 27 fines for refusal to obey orders to break up gatherings.
Over the weekend, police visited 2,369 people in isolation to ensure they were following Health Ministry instructions. (Josh Breiner)
2:00 P.M. Palestinian PM orders all residents to home confinement starting Sunday night
Palestinian Prime Minister Mohammad Shtayyeh announced Sunday new strict regulations to prevent further spread of the coronavirus, limiting movement to all West Bank residents starting 10 P.M. Sunday.
Palestinians are ordered not to leave their homes except in emergency cases, excluding medical facilities, pharmacies, bakeries and grocery stores. The regulations also require all those coming from abroad to remain in isolation for 14 days at a medical facility. Banks will work in emergency mode, and Palestinians will be prohibited to enter Israeli settlements. (Jack Khoury)
1:30 P.M. Petition against Finance Ministry and Government filed to High Court due to economic affect of coronavirus
Several organizations including the Israel Tax Advisors Bureau sent an urgent petition on Sunday to the High Court against the Finance Ministry and the Israeli government in light of the economic impact of the coronavirus crisis, which severely harms the Israeli business sector.
"You have made Israel's residents invisible, but their debts are accumulating and this method causes unprecedented economic collapse and enormous damage to business," says the petition.
The petitioners ask the court to order a conditional order to establish a suitable compensation and indemnity mechanism and/or a compensation fund for businesses in Israel that have been affected by the spread of the virus. The petitioners also urge the court to exercise its prescribed authority under the law and enact regulations to approve an outline of compensation for affected businesses. (Netael Bandel)
1:00 P.M. Arab MK sends letter to Health Ministry requesting closure of gap in coronavirus resources and treatment
Arab-majority Joint List MK Mansour Abbas sent a letter to the Health Minister, the Home Front Command, and Magen David Adom director general requiring "immediate answers and steps to close the gaps and shortcomings in allocating diagnostic and treatment resources to the Arab sector during the coronavirus epidemic."
The letter addresses the abysmal gap in the diagnosis and treatment resources in four main sectors: The accessibility and transfer of information in Arabic, lack of emergency training for local clinics, the absence of 24-hour drive through testing stations for the Arab community, medical centers in Arab community not receiving appropriate kits to deal with cases of infection. (Jack Khoury)
12:45 P.M. 312 Kibbutz residents quarantined after visitor tests positive
A large group from Kibbutz Alumim in the Negev desert entered quarantine after a visitor who stayed there during the Purim holiday tested positive for the coronavirus. 312 out of the 450 Kibbutz residents are now in quarantine. (Almog Ben Zikri)
12:15 P.M. Worldwide coronavirus deaths exceed 13,000
More than 305,000 people have been infected by the novel coronavirus across the world and more than 13,000 have died, with deaths in Italy surpassing the toll in China, where the outbreak began, according to a Reuters tally. (Reuters)
12:10 P.M. Israeli justice minister extends state of emergency in judicial system
Justice Minister Amir Ohana decided to extend the state of emergency in the judicial system on Sunday until April 16 due to the spread of the coronavirus - in coordination with the director of courts and the opinion of the President of the Supreme Court and the Attorney General.
It should be emphasized that, contrary to claims made by many parties in both the media and the political system in the past week, the judicial system continues to operate, but in a limited format, in accordance with the Health Ministry's guidelines and for the purpose of maintaining the safety and health of the judges, attorneys, employees and the public. (Netael Bandel)
12:00 P.M. Ramla mayor notifies merchants that the local urban market will close at 12:00 P.M. Monday (Bar Peleg)
12:00 P.M. Health Ministry delayed random sampling to monitor coronavirus spread
The Israel Center for Disease Control warned Health Ministry management two weeks ago about the need for a system to monitor the spread of the coronavirus in Israel – but ministry management refused to approve such a step. The ministry has been closely monitoring the spread from one individual diagnosed to the next, but the monitoring system would provide random sampling of patients around the country in an effort to gauge situation among the wider population.
When the disease control center asked for permission to track the contagion, only 15 people had been diagnosed with the disease in Israel, a medical system source said. The monitoring system will begin operating in the next several days – after the number of Israelis diagnosed with the coronavirus has surpassed the 900 mark. (Ido Efrati)
11:45 A.M. Iran's death toll from the coronavirus reaches 1,685
Iran's death toll has reached 1,685 with 129 deaths in the past 24 hours, the health ministry's spokesman told state TV on Sunday, adding that the total number of infected people in Iran had reached 21,638.
"There were 1,028 new confirmed infected cases in the past 24 hours ... and 7,913 people have recovered," said Kianush Jahanpur.
Iran is the Middle Eastern country most affected by the coronavirus. (Reuters)
11:30 A.M. Four more Palestinians test positive for coronavirus in West Bank
Four new cases of coronavirus found in the West Bank, bringing total number of cases in Ramallah to 10 and the West Bank in general to 57, 17 of which have already recovered. (Jack Khoury)
10:45 A.M. Israel Police document shows officers ordered not to enforce some emergency measures
The Israeli government approved new emergency regulations Sunday overnight that prohibit leaving homes and imposes various restrictions on movement of civilians due to the spread of the coronavirus, but a police document obtained by Haaretz shows police officers were instructed that except for business opening regulations, other regulations have not been set as criminal offenses and that they are not to strictly enforce them.
The document also reveals that the guidelines for the police excluded synagogues. At the same time, it's emphasized that the police can work to close businesses according to the new regulations, including malls and retail markets to the general public, but because internal police procedures have not yet been formulated and the system for issuing reports is still inactive, fines will not be currently imposed. In addition, the police also emphasize that officers should not enforced regulations against surfers on the beach. (Josh Breiner)
9:49 A.M. Iran leader refuses U.S. help, citing virus conspiracy theory
Iran's supreme leader is refusing U.S. assistance to fight the new coronavirus, citing an unfounded conspiracy theory that the virus could be man-made by America.
Ayatollah Ali Khamenei made the comments in a speech in Tehran broadcast live Sunday across Iran marking Nowruz, the Persian New Year. He had called off his usual speech at Imam Reza shrine in Mashhad over the virus outbreak.
He relied on the conspiracy theory to refuse assistance. "Possibly your (offered) medicine is a way to spread the virus more," Khamenei said. (The Associated Press)
8:52 A.M. Israel confirms dozens new cases, bringing total to 945
945 Israelis have tested positive so far for the coronavirus, the Health Ministry said. 863 of them are in mild condition, 20 in serious condition and one died.
37 of the patients have recovered so far, up one from Saturday's tally.
6 A.M. Palestinian prisoners in Israeli jails threaten hunger strike
Palestinian prisoners serving sentences in Israeli jails for security-related offenses are threatening to go on a hunger strike to protest measures enforced by the Israel Prison Service, seeking to prevent the spread of the coronavirus.
The prisoners object to searches conducted in their cells by prison guards without any protective gloves or face masks, as well as a ban on leaving cells and meeting their attorneys and family members, who the prison service fears might infect prisoners or guards with the virus if allowed into prisons.
Fear of the virus' spread has intensified over the past week after four security prisoners were put in isolation in the Megiddo prison after coming in contact with a guard who tested positive for the coronavirus.
3:13 A.M. Coronavirus is a death sentence for Palestinians caged in Gaza | Opinion
Imagine two million human beings living in the space of just 365 square kilometers. One of the most densely populated places on Planet Earth, confined in a cage from which they cannot escape. These two million people cannot leave, even if they wanted to, without great difficulty.
They must live their lives within the confines of this rapidly deteriorating area of land, some persisting in the hope that one day things may change, but many surviving with the realization and resignation that they very well may not. No matter their degree of optimism or pessimism, all are isolated from the rest of the world. We call this place the Gaza Strip, and it has been under blockade by Israel since 2007.
It is now March 2020. The novel coronavirus, has become an issue of global concern. The disease it causes, COVID-19, has spread far from its origins in China. In a short space of time, coronavirus is seemingly everywhere. It moves as frequently as the planes and people who spread it back and forth across the world.
2:12 A.M. UN donates to Palestinian coronavirus response
One million dollars will be released from the United Nations Humanitarian Fund to support Palestinian authorities' efforts to curb the spread of coronavirus in the West Bank and Gaza. Mideast envoy Nickolay Mladenov said it was an "important step, but more funding urgently needed." (Noa Landau)
1:15 A.M. First coronavirus cases reported in Gaza
Gaza health authorities reported two cases of coronavirus in Palestinians who returned from Pakistan. Upon their arrival the patients had been immediately quarantined in a Rafah field hospital and did not interact with the general population, said the director of the Gaza Health Ministry Yusef Abu al-Rish. (Jack Khoury)
SATURDAY
11:45 P.M. Jordan begins nationwide curfew
Jordan blew sirens at the start of a nationwide curfew on Saturday that limits the mobility of its 10 million citizens indefinitely in an effort to combat the spread of coronavirus, witnesses and officials said.
Anyone violating the curfew, which severely restricts movement beyond emergency and essential services, can be jailed up to a year, the army said. (Reuters)
10:30 P.M. Consul general of Israel in New York quarantined after bodyguar tests positive
Consul General of Israel in New York Dani Dayan has entered self-quarantine on Saturday after his bodyguard in the city has tested positive for the coronavirus. The employee in question is also in self-quarantine and is in good medical condition.
"We are following all procedures required by the Health Ministry in order to protect the health or all consulate workers," Almog Elijis, the Consulate's spokesperson said in a statement.
A spokesperson for Israel's ambassador to the United Nations Danny Danon, who's office is in the same building, told Haaretz Danon has not been exposed to the patient and is not in self-quarantine.
Last week, prior to the announcement of an employee diagnosed with the coronavirus, the Consulate General in New York said they are following the instructions of local government as well as the instructions of the Israeli Health Ministry and Foreign Ministry. In doing so, the number of employees coming to work at the Consulate was reduced and several departments were instructed to work from home. Consular services too were reduced: in-person appointments and have been replaced with mail, email, Whatsapp and Facetime exchanges. The few procedures requiring in-person attendance are were being "conducted with care", as of last week.
Consulate workers are awaiting new instructions based on the latest development. (Danielle Ziri)
10:15 P.M. Updated coronavirus regulations to be approved by Israeli government overnight
Updated coronavirus regulations will be approved by the Israeli government overnight, including the exemption of going to the Knesset and to court from the list of orders against leaving home, and sport activities will be allowed with a maximum of two people (down from five in existing order). (Noa Landau)
9:30 P.M. Concern grows in Israel over 'terrorist-tracking' methods to keep tabs on coronavirus patients
Senior Israeli security officials are divided over the controversial decision to task the Shin Bet security service and its digital surveillance measures to track people infected with the coronavirus and those who were in their proximity. Until now, the advanced technology was solely designed and used to combat terrorists and criminals.
Most senior officials, both current and former ones, concede that in light of the crisis, the use of such digital measures in a restrained and supervised manner is an "unavoidable necessity." However, many expressed concern with the way the decision was made. "I am concerned that Israel, led by Prime Minister Benjamin Netanyahu who has concentrated too much power and authority in his hands, will embark on a slippery slope," said Ephraim Halevy, a former Mossad chief. (Yossi Verter)
8:20 P.M. Israeli Transportation Minister quarantined after contact with patient
Yamina MK and Transportation Minister Betzalel Smotrich has been quarantined after coming in contact with a recently diagnosed coronavirus patient on Tuesday and will remain in isolation until March 31. (Osnat Nir)
7:15 P.M. 28,000 more Israelis register for unemployment benefits
The Government Employment Agency reported an increase in the number of Israelis applying for unemployment benefits after 28,000 applied in a day, bringing total to 503,915 so far since the beginning of the month. (Lee Yaron)
7:00 P.M. Israeli courts operate as usual, despite conflicting reports, says Supreme Court Justice
Israel's Superme Court Chief Justice Esther Hayut released a statemment to "clarify that courts keep operating across the country, as a vital service."
According to Hayut's statement, denying some media reports on restrictions to the court system's activity, an operating justice system is "important… particularly in such unprecedented time." (Netael Bandel)
>> For previous updates, click here
Click the alert icon to follow topics:
SUBSCRIBERS JOIN THE CONVERSATION FASTER
Automatic approval of subscriber comments.

NOW: 40% OFF
ICYMI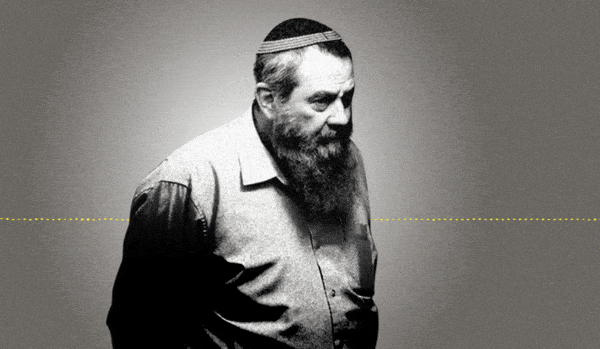 Jewish Law Above All: Recordings Reveal Far-right MK's Plan to Turn Israel Into Theocracy
Why I'm Turning My Back on My Jewish Identity
Down and Out: Why These New Immigrants Ended Up Leaving Israel
The Reality Behind 'The White Lotus' Sex Work Fantasy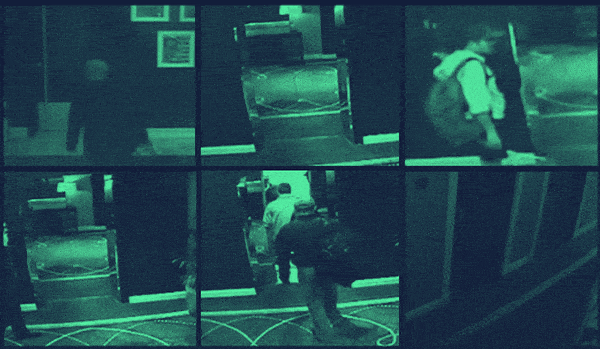 This 'Dystopian' Cyber Firm Could Have Saved Mossad Assassins From Exposure
Comeback Kid: How Netanyahu Took Back Power After 18 Months in Exile