Analysis |
Americans Beware: Trump Could Emulate Netanyahu's Coronavirus Coup
The United States is facing greater coronavirus upheavals than Israel, led by a president who has less respect for democracy and the rule of law
Benjamin Netanyahu at the Knesset, March 16, 2020.
Credit: Gideon Sharon/Knesset Spokesperson
There are no tanks in the street. There's no need. Israel is in near-total lockdown. The populace is already terrified. The coronavirus has imposed a 24-hour curfew, which is only slated to tighten. If Prime Minister Benjamin Netanyahu was Mr. Rogers, he'd be singing it's a beautiful day for a corona-coup, won't you be mine.
Under cover of Israel's aggressive campaign to contain the coronavirus, Netanyahu has postponed the start of his criminal trial, assumed unprecedented surveillance powers with no parliamentary oversight and, most grievously of all, prevented the newly elected Knesset from convening. Netanyahu, in essence, is refusing to accept the results of the elections, which gave his rivals a 61-seat absolute majority.
Netanyahu's mutinous machinations contradict his public appeals to set up a broad-based national unity government. His subversion of democracy by proxy – in this case, Knesset Speaker Yuli Edelstein – has already brought talks between Likud and Kahol Lavan to a grinding halt. And while Netanyahu waxes emotional about the need for solidarity and discipline, he is alienating the over 50 percent of Israelis who voted against him and compounding their dread over the coronavirus contagion.
Netanyahu's opponents could have digested his selfish and divisive maneuvers, if only just barely: The suspension of court proceedings could be justified as a preventive measure against the spread of the virus, even if its timing was clearly geared to postpone Netanyahu's trial. The enlistment of the Shin Bet and its massive surveillance apparatus to monitor suspected coronavirus carriers can also be seen as a drastic but nonetheless crucial defensive measure, even if it lacks proper parliamentary supervision.
Edelstein's use of his authorities as Knesset Speaker in order to prevent Kahol Lavan and its strange-bedfellow alliance of 61, which includes the Joint List as well as Avigdor Lieberman, was a bridge too far, however. It lacked sufficient corona camouflage. A flustered Edelstein, alarmed at the instant transformation of his image from potential presidential material to Netanyahu's pusillanimous puppet, claimed that his procrastination was aimed at facilitating the establishment of a national unity government – an objective that is not included in his purview anyway.
Edelstein's disingenuous procrastination, unprecedented in Israeli history, sparked howls of protest in social media. In times of curfew and without a functioning parliament, this has turned into the sole channel for political communications and debate. When the police stopped an impromptu effort to physically demonstrate against Edelstein's usurpation, it further aggravated anxious center-leftists worried about a the potential imposition of an actual police state.
Their concern was compounded by the fact that the police's prompt prosecution of would-be leftist protesters stands in stark contrast to its apathy in preventing far riskier and larger congregations of the ultra-Orthodox, who just happen to be pivotal members in Netanyahu's successive and eternally interim governments.
One of the main factors that enabled Netanyahu to ignore constitutional restrictions and traditions is the constant accumulation of authority by the executive branch at the expense of the legislative and judicial, which began long before the coronavirus appeared on the horizon. This was also one of the endemic faults of the Weimar Republic long before the Nazis took power, and years before Adolf Hitler exploited the Reichstag Fire in order to legislate the Enabling Act of 1933, which effectively erased the last checks and balances on his totalitarian regime.
At this point it's unclear whether Netanyahu's authoritarian grab will expand further or whether public pressure, as well as the threat of an injunction by the High Court of Justice, will compel Edelstein to allow the Knesset to convene on Monday, set up oversight committees and, among other things, replace him personally as speaker.
Contrary to his public assertions, Netanyahu is not interested in a national unity government that would deprive him of the opportunity to legislate his way out of the legal jam he's embroiled in. Rather, he seems to be aiming for fourth elections, which would keep him in power for another six months at least and open new avenues for him to achieve his coveted majority from a terrified voting public that has no choice but to believe in his ability to meet the coronavirus challenge.
In the end, however, Netanyahu is a creature of the establishment. He has ruled for the past 11 years within Israel's constitutional framework. Before his investigations and criminal indictments, Netanyahu respected the rule of law, within limits, as well as parliamentary procedures, especially after turning his Likud party into a blindly obedient rubber stamp. One assumes that if and when push comes to shove and his arguably unconstitutional moves are frustrated, Netanyahu will ultimately accept the verdict of the courts and the Knesset.
The same cannot be said for U.S. President Donald Trump, the outsider who has shown no reverence and no respect for his country's constitution, separation of powers, rule of law or common decency. Trump's authority as executive president is far greater than Netanyahu's as prime minister and the United States, unfortunately and apparently, is facing a coronavirus crisis far greater and less manageable than the one engulfing Israel.
Contrary to Netanyahu, Trump initially downplayed the dangers of the plague. He and his Fox News network essentially encouraged social mingling as a kind of protest against what they described as a Democratic "hoax." In the years preceding the outbreak, Trump slashed the budgets of the federal agencies tasked with fighting pandemics. And while Netanyahu's handling of the pestilence garners grudging praise even from his opponents, Trump's has sparked criticism even among ardent supporters.
But even if someone other than Trump was president, and he or she had not wasted precious weeks preparing for the coronavirus onslaught, the United States would still be facing an uphill battle, compared to Israel, in containing the plague. It is an immeasurably larger country with a far more dispersed and diverse population. Its public health system is a sham and a shame.
And unlike Israeli society, which can be described as permanently mobilized and has experienced national mobilization and country-wide lockdowns in its recent past – weathering Iraqi missiles with no response in the 1991 Gulf War comes to mind – Americans have never experienced such a direct threat to their homeland, not even in World War II. And while Israelis may grumble about their government, they see no alternative. Millions of Americans, on the other hand, truly view the federal authorities as their enemy.
It was enough to hear a Washington Times columnist on Fox News last week praising a coronavirus-inspired rush on guns and ammunition in Midwestern states as a "healthy sign" to realize that while it is Israelis who are seen as unruly and undisciplined, parts of the United States may simply be unmanageable. Corona is bound to come knocking at their door.
Given these two factors – a leader who rejects any check on his presidential authority and a coronavirus crisis that could soon grow out of control – Americans should beware a Trump who decides to emulate Netanyahu. The U.S. president, who now fancies himself a "Wartime President" with all the emergency powers that accompany the title, will go farther and more radical than Netanyahu would ever dare. But if the Israeli prime minister's flirtation with tyranny inspires Trump, the battle to maintain American democracy and rule of law will be far fiercer than anything Israel is set to experience.
In his nightly press conferences, which resemble Big Brother instructing the populace in 1984, Netanyahu constantly harps on foreign praise and admiration for the steps he and his government have taken. Whether that's true or not, would-be authoritarians, dictators and tyrants are certainly taking notes on How To Use Corona, Consolidate Hold on Power and Undermine Democracy and the Rule of Law Under Cover of Corona while Preaching Unity, Accusing Rivals of Treachery and Clinging to Posture of Victim, If Not Martyr for the Greater Good. Sounds like a formula tailor-made for Trump.
Click the alert icon to follow topics:
SUBSCRIBERS JOIN THE CONVERSATION FASTER
Automatic approval of subscriber comments.

NOW: 40% OFF
ICYMI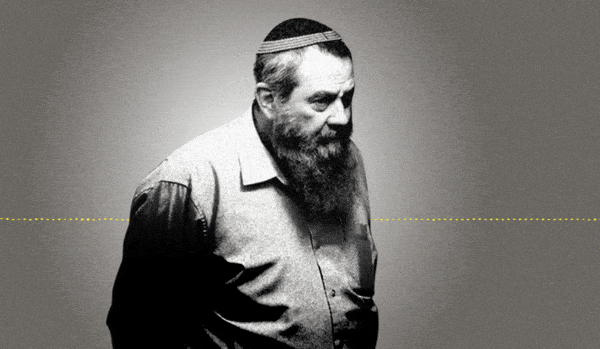 Jewish Law Above All: Recordings Reveal Far-right MK's Plan to Turn Israel Into Theocracy
Why I'm Turning My Back on My Jewish Identity
Down and Out: Why These New Immigrants Ended Up Leaving Israel
The Reality Behind 'The White Lotus' Sex Work Fantasy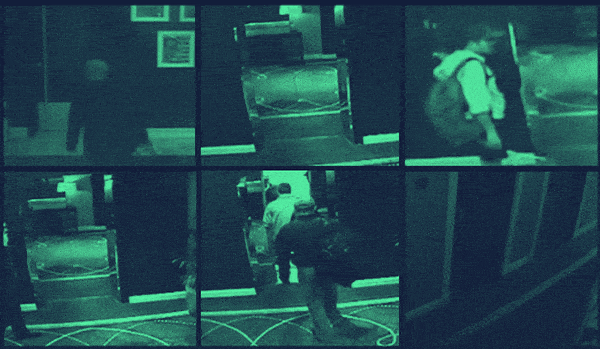 This 'Dystopian' Cyber Firm Could Have Saved Mossad Assassins From Exposure
Comeback Kid: How Netanyahu Took Back Power After 18 Months in Exile