Live Updates |
Israel Begins Cyber Tracking of Coronavirus Cases; 433 Patients Confirmed
Police make arrests for violating Health Ministry orders ■ Top health official warns 'hundreds might die' in Israel as more coronavirus cases confirmed ■ Chief rabbi says hospital synagogues will be closed amid difficulty to maintain social distancing
A Palestinian sanitary department worker sprays disinfectant around Aida refugee camp, West Bank, March 16, 2020.
Credit: AFP
As the highly contagious novel coronavirus spreads around the world, Israel and Palestinians struggle to contain a local outbreak that has virtually halted daily life and led to tens of thousands of people entering quarantine.
Bypassing the necessary approval from the Knesset, the government approved the tracking of cellphones by the Shin Bet security service in order to inform people who unwittingly came in contact with confirmed coronavirus patients.
■ 433 Israelis have so far tested positive for the novel coronavirus, known as COVID-19, with the vast majority of cases mild and 13 recoveries. Six patients are in serious condition. In the West Bank, 44 cases have been diagnosed so far, the majority of them in Bethlehem. Another 3,900 Palestinians have been placed in quarantine.
■ Israel urged citizens to stay at home, shuttering cultural and recreational establishments as well as schools and universities and banning gatherings of over 10 people. The private sector sent home 70 percent of employees and the public sector is operating under a state of emergency. Read the complete guide to the lockdown
■ All foreigners are not allowed to enter Israel, unless they can prove they are able to self-quarantine for 14 days upon their arrival. Read the full guide for tourists and Israelis
LIVE UPDATES:
10:00 A.M. 1,000 Israelis stranded in Peru to return home this morning
About 1,000 Israelis stuck in Peru departed from Cusco to Lima, and will join travelers staying there and board the flight home to Israel on Wednesday morning. The news came after a meeting was held between the foreign ministers and the transportation ministers.
After Peru announced the closing of its borders, an estimated 1,000 Israelis in the country appeared stranded. Thus, they were most relieved to hear Tuesday that a plan was underway to fly them back to Israel – and for free. (Haaretz)
9:25 A.M. Dozens of New York Hasidic Jews in quarantine after arriving in Israel
The Health Ministry sent several dozen Hasidim of the Chabad sect to isolation at the Dan hotel in Jerusalem after they arrived in Israel Wednesday night on an El Al flight from New York, in light of the outbreak of the coronavirus in their neighborhood.
Some of the Hasidim told Haaretz that they left New York with Israelis who wanted to return to the country, including several dozen Chabad devotees from the Crown Heights neighborhood affiliated with the Hasidic movement. (Josh Breiner)
9:00 A.M. Israeli patient released from hospital after recovering
An Israeli woman who was diagnosed with the coronavirus after returning from the Diamond Princess Cruise ship in Japan was released Wednesday from Sheba medical center after recovering.
The woman was in treatment for 28 days, and was released after two consecutive negative tests. (Bar Peleg)
Wednesday
11:02 P.M. Chief sephardic rabbi says hospital synagogues will be closed amid difficulty to maintain social distancing
10:47 P.M. Nine Israeli soldiers contract COVID-19, over 5,000 placed in quarantine
The IDF Spokesperson's Unit said that nine soldiers have tested positive for the coronavirus, with 5,630 soldiers in mandatory service as well as career soldiers placed in quarantine.
Most of the confirmed patients in the army have returned from vacations abroad, with some of them coming into contact with people who were also diagnosed with the virus. (Yaniv Kubovich)
10:41 P.M. Israel postpones opening 'drive-through' testing facility over lack of equipment
The compound, which was set up by Israeli emergency services and was to open Wednesday, will remain shuttered for an indefinite amount of time.
According to Health Ministry sources, the reason has to do with lacking equipment, specifically swabs, which are used to take samples from the nostrils and mouth. (Ido Efrati)
10:36 P.M. Police detain a man suspected of violating Health Ministry orders
Israel Police dispersed a crowd of some 150 people who participated in a wedding in the Jewish settlement of Beitar Illit, south of Jerusalem. One of the participants suspected of violating Health Ministry orders, which prohibit gatherings of over 10 people, was detained and taken for questioning.
The police said that they are searching for the owner of the event hall where the wedding took place. (Josh Breiner)
10:15 P.M. Defense Ministry to purchase medical equipment to battle coronavirus
Defense Minister Naftali Bennett reached an agreement with the National Security Council that the Defense Ministry would buy all the medical equipment designated to treat coronavirus patients.
In addition, the Defense Ministry would be also responsible of transferring the equipment to Israel and will act in accordance with the needs set by the Health Ministry.
The ministry added the agreement was reached "In light of the growing needs of Israel's Health Ministry and the Defense Ministry's unique abilities to carry out emergency procurement." (Yaniv Kubovich)
9:40 Prominent rabbi instructs to continue Torah studies in violation of Health Ministry directives
Rabbi Chaim Kanievsky, the spiritual leader of the United Torah Judaism party, ordered the ultra-Orthodox community to continue Torah studies in Haredi educational institutions despite the new Health Ministry directives forbidding it. (Aaron Rabinowitz)
9:29 P.M. Health Ministry sends text messages notifying some 400 people they were exposed to coronavirus patients
The Health Ministry began sending text messages to some 400 people, notifying them that they came into contact with confirmed coronavirus patients. The ministry ordered them to immediately enter home quarantine.
"In a bid to efficiently conduct the epidemiologic investigations and reach those who were exposed to coronavirus patients, we have started employing technological measure," the Health Ministry said in the message. (Ido Efrati)
7:45 P.M. Government minister says no lockdown intended at this juncture
Further restrictions would be announced, but the government is trying to avoid a total lockdown that may severely hurt the economy, a minister has told Haaretz. (Josh Breiner)
7:39 P.M. Another coronavirus patient recovers, bringing recovery toll in Israel to 12
The Wolfson Medical Center in Holon said in a statement that a 50-year-old patient has recovered and had been released home, bringing the toll of recoveries to 12.
The man tested positive for coronavirus after returning from a vacation in Spain. (Bar Peleg)
7:16 P.M. Netanyahu says won't hesitate to enforce restrictions if public doesn't comply
During an interview with Channel 12 News, Netanyahu said that he will consider directing police to issue administrative fines to citizens who do not follow the Health Ministry directives published on Tuesday.
Netanyahu said that as of next Sunday some 3,000 tests for coronavirus would be run per day, and 5,000 tests during the following week. (Haaretz)
7:12 P.M. All foreign nationals to be barred entry to Israel
Following the new directives issued by the Health Ministry, the Interior Ministry's Population and Immigration Authority announced that all foreign nationals would be denied entry to Israel even if they prove the ability to stay in a 14-day quarantine.
Exceptions will be made for those whose lives are based in Israel.
This new order will take immediate effect and will apply to all international crossings. (Lee Yaron and Noa Landau)
7:10 P.M. Netanyahu mulls issuing warrant to enforce Health Ministry directives, sources say
Prime Minister Benjamin Netanyahu is considering issuing a warrant, which will enable the enforcement of the new directives published by the Health Ministry on Tuesday, sources familiar with the issue say.
According to the sources, Netanyahu is examining whether the public is abiding by the new directives released by the Health Ministry on Tuesday, and a full lockdown is currently not on the agenda. (Noa Landau)
7:02 P.M. Netanyahu to give press statement
Prime Minister Benjamin Netanyahu is expected to give a statement on Israel's efforts to combat the virus at 9:00 P.M. Israel time.
6:56 P.M. Another patient's condition worsens
A 72-year-old woman with a history of medical issues is currently sedated and breathing with the aid of a respirator. (Bar Peleg)
6:32 P.M. Palestinian Authority announces full lockdown in three West Bank cities
The Palestinian police in the West Bank said it would employ new measures to battle the coronavirus.
Starting on Wednesday at 10 P.M., residents will be prohibited from moving around the towns of Bethlehem, Beit Jala and Beit Sahour. In addition, entering and exiting Bethlehem will be also barred.
Moreover, movement between cities in the West Bank will be limited, and public transportation will stop running. Palestinians who work in Jewish West Bank settlements are requested to come to work. (Hagar Shezaf)
6:22 P.M. Condition of coronavirus patient deteriorates
A man who was hospitalized in the Sheba Medical Center in Tel Hashomer in serious condition has been put on artificial respiration after his condition had worsened. (Bar Peleg)
6:11 P.M. Israeli President speaks with Palestinian counterpart over coronavirus crisis
President Reuven Rivlin held a phone conversation with Palestinian President Mahmoud Abbas, discussing the novel coronavirus crisis and its influence on the region.
"The entire world is facing a crisis that doesn't differentiate between people and countries. Our cooperation is crucial to ensure the wellbeing of both Israelis and Palestinians," Rivlin said.
"Our ability to work together in times of crisis is a testimony to our future ability to work together," Rivlin added, stressing that he's willing to assist in any required coordination with the Palestinian Authority. (Jonathan Lis)
6:10 P.M. Hundreds of coronavirus testing kits to be sent to the Gaza Strip
Hundreds of testing kits for the coronavirus were transferred into the Gaza Strip through the Erez Border Crossing, along with protective gear for medical staffs in the enclave.
The world Health Organization reached out to Coordinator of Government Activities in the Territories Kamil Abu Rukun, requesting him to arrange the transfer.
Testing kits were also sent to Gaza over the weekend, as part of Israel's efforts to prevent a coronavirus outbreak in the Strip. (Yaniv Kubovich)
5:19 P.M. Hundreds of Arab and Jewish doctors sign petition against racism
Over 600 Arab as well as Jewish doctors signed a petition against what they said is racism and discrimination in the political and public discourse, in the shadow of the battle to curb the spread of the coronavirus. (Lee Yaron)
5:16 P.M. Indictment filed against a man who violated home quarantine three times
A man who suffers from mental issues was charged with violating home quarantine in three separate occasions. (Bar Peleg)
4:40 P.M. Israelis barred from exiting country through three border crossings
Interior Minister Arye Dery issued an order barring Israelis from exiting the country through the Taba, Yitzhak Rabin and Jordan River border crossings. The order will take effect immediately. (Lee Yaron)
4:32 P.M. WHO says no sweeping recommendation against use of ibuprofen
As opposed to previous reports, the World Health Organization said there is no scientific evidence showing that ibuprofen (also sold under the brand names Advil, Nurofen and Motrin) worsens the symptoms of the coronavirus. (Asaf Ronel)
4:26 Health Ministry orders shuttering all ultra-Orthodox educational institutions
Israel's Health Ministry has issued a warrant obligating the Haredi community to shutter all of its educational institutions to slow the spread the global pandemic, known as COVID-19.
The move comes after several Haredi institutions continued operating under the orders of Rabbi Chaim Kanievsky, the spiritual leader of the United Torah Judaism party, and Rabbi Gershon Edelstein, the head of the Ponevezh yeshiva in Bnei Brak.
Kanievsky's followers said they would consult with the rabbi on how to proceed. (Aaron Rabinowitz)
4:05 P.M. Number of confirmed coronavirus patients in Israel rises to 433 (Haaretz)
3:58 P.M. Almost 4,000 Palestinians enter home quarantine in the West Bank
After 44 people have tested positive for coronavirus in the West Bank, with the majority of them from Bethlehem, some 3,859 Palestinians have entered home quarantine and 37 have been placed in isolation in a closed facility.
The Palestinian government announced it would employ harsher measures in the Bethlehem area to halt the outbreak. (Jack Khoury)
3:34 P.M. Netanyahu hold discussion on virus spread, considering full lockdown
Prime Minister Benjamin Netanyahu is holding a video consultation, discussing future steps to battle the coronavirus.
Netanyahu is considering new ways of action, including stepping up enforcement and putting the country in full lockdown.
Health Minister Yaakov Litzman, Defense Minister Naftali Bennett, Public Security Minister Gilad Erdan, Security Council head Meir Ben Shabbat, and Director General of the Ministry of Health Moshe Bar Siman Tov are among those participating in the discussion. (Noa Landau)
3:27 P.M. Israel's president warns parliament speaker against undermining democracy
President Reuven Rivlin warned Knesset Speaker Yuli Edelstein of Likud that paralyzing the Knesset harms the county's ability to function during an emergency.
The coronavirus crisis, Rivlin said, must not be allowed "to critically damage our democratic infrastructure."
The president's warning comes after lawmakers from Prime MInister Benjamin Netanyahu's Likud and Benny Gantz's Kahol Lavan could not agree on forming the committees which govern the parliament's activities – two weeks after the elections were held.
Speaker Edelstein has adjourned the session until next Monday.
The move follows the president tasking Gantz with forming a government, but Gantz still lacks a clear majority to form one. He does, however, hold a slight majority over Netanyahu's bloc. This advantage would have given him a majority in the important organizing committee.
One of the first steps Gantz took was to try to replace Edelstein. But Edelstein used his veto power to prevent that vote from taking place until the committees were formed.
By preventing the formation of the organizing committee, Edelstein also hampers the formation of the oversight committees on the government's handling of the coronavirus crisis.
Likud, on its part, claims that due to coronavirus emergency regulations, the committee must include no more than ten lawmakers, with no majority for either side (Jonathan Lis)
Read more on Netanyahu's coronavirus coup: Israelis' basic rights are now on life support by Eva Blum-Dumontet
3:26 P.M. Report: Eurovision Song Contest will be canceled due to coronavirus outbreak
The Eurovision song contest will not take place this year in Rotterdam due to the global coronavirus outbreak, organizers said.
"It is with deep regret that we have to announce the cancellation of the Eurovision Song Contest 2020 in Rotterdam," they said in a statement. "It is impossible to continue with the live event as planned." (Reuters)
3:14 P.M. Israel's swimming season suspended until further notice
The Head of the Jordan Valley Regional Council, Idan Greenbaum, announced Tuesday the closure of 15 Kinneret Authority shores, and forbade people from visiting the beaches.
Greenbaum said that the roads to the beaches would be blocked and lifesaving services wouldn't operate until further notice. (Noa Spiegel)
15:08 P.M. Court employee tests positive for coronavirus
An employee of the Be'er Sheva Magistrate's Court has contracted the disease after coming into contact with another confirmed patient last week.
All individuals who were exposed to the employee entered quarantine. (Almog Ben Zikri)
2:43 P.M. Police investigating quarantine violations, fake news
The police have until now investigated 86 people for quarantine violations and 21 people suspected of spreading fake news. In addition, the police issued 21 closure orders to business that kept operating despite directives, including event venues and gym.
2:23 P.M. Unemployment to continue to soar
Israel expects number of unemployed to spike to half a million people by the end of April. According to the National Insurance Institute of Israel, some 2 billion shekels will be paid in unemployment benefits monthly – compared to 300 million shekels a month before the coronavirus outbreak (Lee Yaron)
1:42 P.M. Policy allowing Jewish prayer quorums under scrutiny
Policy allowing minyans, or Jewish prayer quorums, is inadvisable and may soon change, said Sigal Sadetsky, head of Israel's public health services. Jewish prayer quorums are currently the only exception to the prohibition on gatherings of over 10 people.
1:39 P.M. Senior health official, 25 judges enter quarantine
An Israeli judge has tested positive for coronavirus and placed in quarantine. He was exposed to a confirmed patient last Tuesday and went into isolation last Friday, after he fell ill. A spokesperson said that along with the judge – Moti Feuhrer from the Magistrate's Court in Rishon Lezion – 25 judges who had contact with Feuhrer were placed under quarantine, as well as anyone who was in the courtroom on that Tuesday or Wednesday.
Dr. Uri Klinger, who is the deputy head of public services, will also go into quarantine after having attended a discussion in the court regarding the evacuation of a rest home in order to accommodate coronavirus patients. (Bar Peleg)
1:38 P.M. Iran's death toll from coronavirus jumps to 1,135
Iran's death toll from the coronavirus climbed to 1,135 with 147 new deaths in the past 24 hours, a health ministry official told state TV, adding that the total number of infected people across the country had reached 17,361. (Reuters)
12:35 P.M. Israeli minister tells security to prepare for full lockdown
Israel's Public Security Minister Gilad Erdan instructed top security brass to prepare for a full lockdown. According to Erdan, the decision could be made in the next few days.
A full lockdown would mean only essential workers would be allowed out of their homes, and the rest of the country would only be allowed out for supplies or medical help. In such a scenario, the Israel Police would be in charge of enforcing the lockdown while the army's Home Front Command would be responsible for supplying civilians in need. (Josh Breiner)
12:34 P.M. Virus can persist in air for hours, study finds
The highly contagious novel coronavirus that has exploded into a global pandemic can remain viable and infectious in droplets in the air for hours and on surfaces up to days, according to a new study that should offer guidance to help people avoid contracting the respiratory illness called COVID-19.
Scientists from the National Institute of Allergy and Infectious Diseases (NIAID), part of the U.S. National Institutes of Health, attempted to mimic the virus deposited from an infected person onto everyday surfaces in a household or hospital setting, such as through coughing or touching objects. (Reuters) Read the full report here
12:25 P.M. Coronavirus surveillance explained: Who's tracking you and what happens with the data
Early on Tuesday morning the government unanimously approved emergency regulations for gathering cellphone location data and additional personal information about those diagnosed with the coronavirus or those suspected of having been infected.
The purpose is to warn potential victims and to enforce quarantine orders. The ministers, who approved the move in a special telephone survey, bypassed the Knesset, which did not have time to discuss the step, although the Justice Ministry promised that it would do so. The cabinet also separately approved emergency regulations for the police and for the Shin Bet security service. How will it work? Haaretz explains
11:46 A.M. WHO: Mideast states not communicating enough
The World Health Organization said that some information about coronavirus cases was being "insufficiently communicated" by Middle East states.
Ahmed Al-Mandhari, WHO Regional Director for the Eastern Mediterranean, said there were "uneven" approaches across the region in fighting coronavirus and that "much more needs to be done." (Reuters)
11:29 A.M. WHO recommends against use of ibuprofen
The World Health Organization recommended not to take ibuprofen (also sold under the brand names Advil, Nurofen and Motrin) to alleviate the symptoms of coronavirus.
Research suggests that ibuprofen could make symptoms more severe, said the organization's spokesperson Christian Lindmayer, recommending paracetamol instead (also sold under the brand names Acamol, Panadol and Tylenol). (Asaf Ronel)
9:10 A.M. Three new coronavirus cases in the West Bank
Three Palestinians from Beit Sahour tested positive for the COVID-19 virus. There are currently 44 cases in the West Bank, the great majority of them in the Bethlehem area.
According to the Palestinian Health Ministry, the three patients were quarantined but violated orders. Authorities are therefore expected to increase enforcement of the lockdown. (Jack Khoury)
7:40 A.M. Health Ministry announces 90 new cases
427 Israelis have so far tested positive for the novel coronavirus, up 27 percent from the previous tally of 337 cases, as testing for the disease expands.
7:38 A.M. Police make arrests for violating public health orders
The Israel Police arrested tne suspects who held a wedding with 150 guests in a synagogue in Beit Shemesh, violating the prohibition on gatherings larger than 10. (Josh Breiner)
4:00 A.M. White House urges ultra-Orthodox leaders to implement coronavirus guidelines in communities
The White House held a phone briefing on the Coronavirus epidemic with ultra-Orthodox community leaders on Tuesday, in an attempt to convince them to better implement the guidelines for slowing the spread of the virus in their communities.
The call was initiated by Avi Berkowitz, an assistant to President Donald Trump and a close adviser to Jared Kushner, the president's son-in-law. Berkowitz asked to hold the briefing following reports on ultra-Orthodox communities in New York and elsewhere that were continuing to hold large gatherings, increasing the risk of spreading the virus. (Amir Tibon) Read full report here
TUESDAY
11:10 P.M. Two Israeli ministers under quarantine after close contact with confirmed patient
Interior Minister Arye Dery and Agriculture Minister Tzachi Hangebi are under self-quarantine after attending a work meeting at the Interior Ministry in Jerusalem on Sunday, statements from the Knesset spokesperson and the Interior Ministry said. The meeting was attended by a regional council chairman from southern Israel, who has tested positive for the novel coronavirus.
Two other Knesset members, Ram Ben Barak and Alon Schuster of Kahol Lavan also attended the meeting and were put under quarantine. (Jonathan Lis)
11:00 P.M. Seven IDF soldiers test positive for virus, over 4,000 in quarantine
The Israeli army said Tuesday that seven of its soldiers have been diagnosed with coronavirus so far, while 4,628 are in quarantine after many returned from personal vacations abroad, and others came in contact with carriers of the virus. (IDF spokesperson)
11:00 P.M. Israel to close all tourist sites and nature reserves in West Bank (Yaniv Kubovich)
10:10 P.M. Saudi Arabia suspends prayers at mosques over coronavirus
Saudi Arabia said on Tuesday that mosques would no longer receive worshippers for the customary five daily prayers or the weekly Friday congregation in a move aimed at limiting the spread of the coronavirus which has infected 171 people.
Neighbouring Oman also closed mosques, restaurants, coffee shops, tourist sites and traditional markets and malls, except groceries and pharmacies. It barred foreigners from entering and nationals from leaving, state TV said.
Qatar, which reported three new cases, bringing its total to 442, likewise shuttered mall shops not selling food or pharmaceuticals, and closed part of an industrial zone for at least two weeks, a government spokeswoman said. (Reuters)
9:52 P.M. Israel confirms new cases, bringing total to 337
337 Israelis have so far tested positive for the novel coronavirus, up from the previous tally of 324 cases. According to the Health Ministry, 311 of them are in mild condition, five in serious condition, and 11 have so far recovered.
9:26 P.M. Top health official says 'hundreds might die' in Israel
Israel Health Ministry Director General Moshe Bar Siman Tov said the number of coronavirus cases in Israel is destined to rise. "The number will rise no matter what we do," he said at a press conference. "We might soon have hundreds of newly infected people per day, and people may start dying from this, maybe in the next few days... We know we could have hundreds of people dying from the disease."
9:20 P.M. Prime Minister Benjamin Netanyahu announces new measures to counter coronavirus
Prime Minister Benjamin Netanyahu announced further measures to contain the coronavirus outbreak in Israel, including a "drastic expansion" of tracking and geolocation of people who may have been in close contact with confirmed patients. These people will be asked to go into a 14-day quarantine, "and we will enforce that uncompromisingly," the prime minister said.
Speaking at a press conference, Netanyahu also promised to expand tests to 3,000 a day "at least, and we may even get to more than that," and said hospitals are preparing for an intake of more patients in serious condition.
"Many people don't understand the gravity of the situation," he said. "People think it's a vacation… It's a matter of life and death. Keep a two-meter distance (from each other). If you love someone, stay far from them."
9:10 P.M. As many as 110,000 Israeli employees on unpaid leave or fired
Israel's government employment agency said as many as 110,000 workers are on unpaid leave or were fired in wake of the ongoing coronavirus crisis since the beginning of March. (Sivan Klingbail)
8:45 P.M. Egypt reports two coronavirus deaths, total cases reach 196
Egypt on Tuesday reported two more coronavirus deaths, bringing the country's total to six, the health ministry said in a statement.
A 78-year-old Italian woman and a 70-year-old Egyptian man both died in an isolation hospital. The ministry had previously reported the death of two Germans and two Egyptians. Egypt reported 30 new cases on Tuesday, raising the total to 196. (Reuters)
8:20 P.M. In first, Israel's imam council calls off Friday prayers in mosques
The Council of Imams in Israel has called off prayers in mosques across Israel in an unprecedented move meant to avoid coronavirus infections among worshippers.
The muezzin's call will also be changed: Instead of calling on the faithful to "Come to the prayer" it will say "Pray at home." (Jack Khoury)
8:00 P.M. Jordan's monarch announces state of emergency to combat coronavirus
Jordan's King Abdullah approved on Tuesday a law that gives the government sweeping powers to enforce a state of emergency to help it combat the spread of coronavirus, state media said.
The royal decree gives Prime Minister Omar Razzaz extraordinary powers under a defence law enacted in times of war and disasters to enforce curfews, closing businesses and placing restrictions on freedom of movement of people.
In a letter to Razzaz, the monarch said he approved the law to help combat the virus without infringing on citizens' political and civil rights. (Reuters)
7:00 P.M. Israeli ambassador to Germany tests positive to coronavirus
Israeli ambassador to Germany Jeremy Issacharoff has tested positive to coronavirus. His condition has been reported to be good and he has entered house quarantine.
6:55 P.M. Palestinian PM gives citizens who work in Israel three days to make sleeping arrangements with their employers
Palestinian Prime Minister Mohammad Shtayyeh said Palestinian residents who wish to continue working in Israel during the coronavirus crisis have three days to make sleeping arrangements with their employers. Israel said most workers can keep their jobs as long as they stay in Israel overnight for two months rather than commuting as they do normally. Shtayyeh said after this window of time there will be no entries or exits from the Palestinian territories. (Jacky Khoury)
6:30 P.M. Palestinians who work in Israel asked to remain overnight, not commute
New guidelines issued by Defense Minister Naftali Bennett require Palestinians who work in Israel to remain there for a period of two months if they want to keep their jobs. The new rules come as part of an effort to limit people's movements and contain the spread of coronavirus. Palestinians not working in the health-care, construction industries, as well as those over the age of 50 or residing in Bethlehem, are banned altogether. (Hagar Shezaf)
6:15 P.M. Israel High Court to hear petition against phone tracking over coronavirus on Thursday
The Israel High Court said it would hear a petition against the government decision to allow secret services and police to track civilian phones to monitor the movement of coronavirus patients.
The Israeli government has until Wednesday to issue a response before the court hears the petition on Thursday. (Noa Landau and Netael Bandel)
5:45 P.M. El Al plane to be sent to Peru to fetch young Israelis ahead of country closure
After Peru announced the closing of its borders, an estimated 1,000 Israelis in the country appeared stranded. Thus, they were most relieved to hear Tuesday that a plan was underway to fly them back to Israel – and for free.
Foreign Affairs Minister Yisrael Katz announced Tuesday afternoon that he had enlisted the cooperation of El Al and agreed that a first plane would be sent for the travelers on Thursday morning. He said his ministry "will coordinate with the company and the Peruvian authorities" regarding the process of getting the Israelis to the plane with a police escort.
At the same time, he said, financing was being organized for a second flight. The decision, he said, was in keeping with the country's commitment to "the principle of mutual responsibility under which the State of Israel operates in a time of national emergency," and he expressed his gratitude to El Al for their contribution to the effort. (Allison Kaplan Sommer)
5:30 P.M. Israel National Security Council criticized for not properly distributing coronavirus guidelines in Arabic
Spokespersons for Israel's defense establishment, government ministries and local authorities have criticized the National Security Council for lack of oversight of the messaging to Israeli citizens about the new restrictions regarding the coronavirus.
Critics claimed the messaging was confusing and at times contradictory, adding that it had not been properly translated and distributed in Arabic. (Yaniv Kubovich)
5:00 P.M. Soccer-Euro 2020 Championship postponed over coronavirus
The Euro 2020 soccer Championship, trumpeted as a continent-wide feast of soccer from Dublin to Baku to mark UEFA's 60th anniversary, was postponed for a year on Tuesday as the coronavirus pandemic claimed its biggest sporting casualty yet.
The fate of the 24-nation, month-long showpiece due to start in June had hung in the balance ever since Europe's domestic leagues began shutting down in the wake of the sweeping health crisis, which has killed around 7,000 people worldwide. (Reuters)
4:30 P.M. Israel Police says walking around for non-essential reasons not a criminal offense, for now
Israel Police said they will not yet begin enforcing the new restrictive rules issued by the Health Ministry on Tuesday. The restriction, which aim to curb the spread of the coronavirus, forbid civilians from leaving their homes, except for essential purposes like medical necessities and shopping for food. Senior police officials said that the new rules are a legal guideline, not a binding regulation, and therefore, they do not intend to enforce them.
"We expect the public to obey the Health Ministry's instructions. But we need to prioritize our activities. Therefore, we'll pin our hopes on explanatory efforts," one senior police officer said. "People are obligated to obey the Health Ministry's orders, first of all, for their own benefit and to protect their lives, but at the moment, this isn't a criminal offense," he added.
To date, police have opened 60 investigations into quarantine violations and another nine for disseminating false information.
But starting later this week, probably on Thursday, police will start levying fines on anyone who violates binding orders issued by the Health Ministry, especially violations of quarantine or the rule prohibiting gatherings of more than 10 people. The fine for violating quarantine will be 5,000 shekels ($1,300), while the fine for refusing to leave a crowded place will be 3,000 shekels ($782). (Josh Breiner)
>> For previous updates, click here
Click the alert icon to follow topics:
SUBSCRIBERS JOIN THE CONVERSATION FASTER
Automatic approval of subscriber comments.

NOW: 40% OFF
ICYMI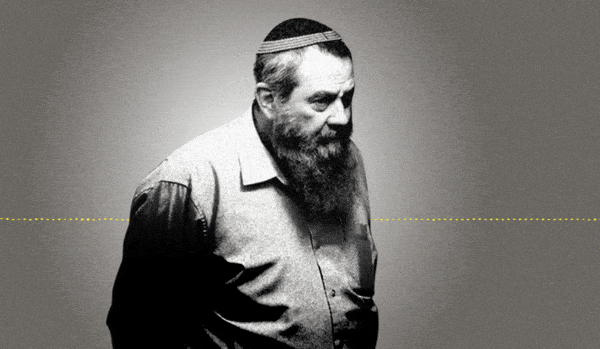 Jewish Law Above All: Recordings Reveal Far-right MK's Plan to Turn Israel Into Theocracy
Why I'm Turning My Back on My Jewish Identity
Down and Out: Why These New Immigrants Ended Up Leaving Israel
The Reality Behind 'The White Lotus' Sex Work Fantasy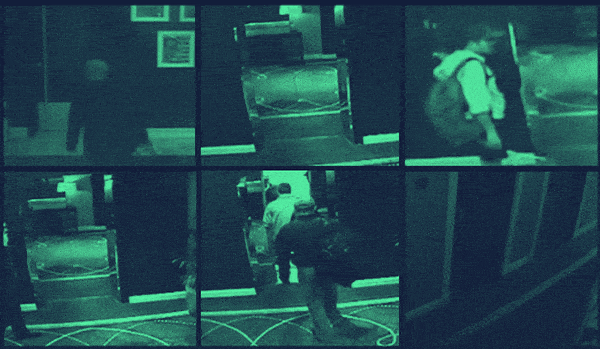 This 'Dystopian' Cyber Firm Could Have Saved Mossad Assassins From Exposure
Comeback Kid: How Netanyahu Took Back Power After 18 Months in Exile