Live Updates |
Israel Shutters Schools and Universities as Coronavirus Cases Rise to 126
Kindergartens, day cares to remain open ■ Trump bans all travel from EU ■ Hundreds of Israeli schoolchildren quarantined ■ Mass events canceled ■ West Bank has 30 confirmed cases
A passenger entering the desolate Terminal 3 at the Ben-Gurion International Airport, Israel, March 12, 2020
Credit: Tomer Appelbaum
This liveblog is no longer updating - follow latest updates here
As the highly contagious novel coronavirus spreads around the world, Israel and the Palestinian Authority are struggling to contain a local outbreak that has virtually halted air traffic in and out of Israel, led to tens of thousands of people being quarantined, with 109 people diagnosed with the illness in Israel and 30 among Palestinians in the West Bank.
■ 126 Israelis have so far tested positive for coronavirus, known as COVID-19; thousands have been placed in isolation; four have recovered
■ Netanyahu says the government is banning indoor gatherings of over 100 people, urges people to avoid unnecessary gatherings
■ All foreigners are not be allowed into Israel, unless they can prove they are able to self-quarantine for 14 days upon their arrival. Read the full guide for tourists and Israelis
7:45 A.M. Number of coronavirus cases climbs to 126 in Israel
The Health Ministry announced Friday morning 17 new cases of the virus in Israel. 119 of said cases are in minor condition, five in moderate condition and two in severe condition.
Three cases have been cured and released from treatment so far, while 104 remain in hospitals and 19 are being treated at home.
5:17 A.M. Chinese firms go back to work, new cases keep going down
China's vice-minister for Industry, Xin Guobin, announced 95% or large firms and about 60% of small and medium companies were back at work on Friday, weeks after China imposed drastic containment measures.
Meamnwhile, China's Wuhan city, ground zero of the new coronavirus outbreak, reported five new cases on Friday, the second day in a row the tally has been less than 10, while no locally transmitted infections were reported in the rest of the country. (Reuters)
4:00 A.M. Canadian PM Justin Trudeau's wife Sophie tests positive for coronavirus
Canadian Prime Minister Justin Trudeau's wife Sophie Gregoire Trudeau has tested positive for coronavirus, a spokesman for the prime minister said.
The prime minister is in good health with no symptoms, the spokesman said in a statement on Twitter.
Justin Trudeau's wife will be in isolation for the moment, while the prime minister will be in self-isolation for 14 days, according to the statement. (Reuters)
2:27 A.M. Saudi Arabia detects 17 cases of coronavirus, brings total to 62
Saudi Arabia detected 17 new cases of coronavirus, 11 of whom were Egyptians, state news agency (SPA) said on Friday.
This brings the total of cases detected in the kingdom to 62, SPA added. (Reuters)
THURSDAY
10:15 P.M. Ultra-Orthodox leaders urge continued religious studies
Two leading ultra-Orthodox rabbis, Chaim Kanievsky and Gershon Edelstein, ordered Haredi schools and yeshivas to continue their studies as normal.
Ultra-Orthodox leaders are currently holding intensive discussions with the Health Ministry and the Prime Minister's Office in an effort to get their institutions formally exempted from Thursday's order closing down schools.
Kanievsky said that canceling Torah study would be more dangerous than the coronavirus. (Aaron Rabinowitz)
7:56 P.M. Israel to shutter schools and universities in attempt to slow spread of virus
Israel will be closing down all schools and universities in an attempt to slow down the spread of the novel coronavirus, Prime Minister Benjamin Netanyahu announced during a press conference Thursday.
This will not include special education facilities, boarding schools, at-risk youth centers and kindergartens, adding that kids in grades first through third will attend special daycare centers instead.
As he announced new measures, Netanyahu called to form an emergency national unity government "without hesitations" for a limited time, adding that "together we will save tens of thousands of citizens."
Netanyahu said politics must be set aside and that "we will handle the crisis together out of mutual trust." (Shira Kadari-Ovadia)
7:20 P.M. Italian daily coronavirus deaths jump 23 percent to 1,016
The death toll from an outbreak of coronavirus in Italy has jumped in the last 24 hours by 189 to 1,016, a rise of 23 percent, the Civil Protection Agency said on Thursday.
The total number of cases in Italy, the European country hardest hit by the virus, rose to 15,113 from a previous 12,462, an increase of 21.7 percent. That marked the biggest daily rise in absolute terms since the contagion first came to light on February 21. (Reuters)
6:52 P.M. Chief Rabbi calls to avoid Western Wall
Chief Rabbi Yitzhak Yosef said on Thursday that people shouldn't visit the Western Wall or attend mass prayer sessions there. He urged people to pray near their own homes.
"Even large synagogues shouldn't hold prayers with a lot of people; they should divide the worshipping public in a manner that complies with the Health Ministry's demands," he added.
Weddings should not be postponed, he said, but the number of guests should be limited, since the Health Ministry's latest rules prohibit gatherings of more than 100 people. (Aaron Rabinowitz)
6:45 P.M. Israeli diagnosed with coronavirus worked with the population most at risk, sending over 160 people into quarantine
Out of the 100 confirmed cases of coronavirus in Israel, the story of patient 45 stands out as one of the most prominent test cases of dealing with what is already defined as a global epidemic. The Jerusalem resident in her sixties who was diagnosed with the virus on Monday is a social worker at a nursing home who encounters daily the population most vulnerable to the virus.
After her diagnosis, nine residents of the nursing home she works in, along with ten employees entered quarantine. The other 160 residents are in voluntary isolation. The remaining staff, along with volunteers, are trying to manage the place alone. (Nir Hasson)
6:40 P.M. Number of coronavirus cases climbs to 109 in Israel
According to a Health Ministry statement, one of those diagnosed is a six-month-old baby. (Ido Efrati)
6:25 P.M. Al-Aqsa compound in Jerusalem disinfected in preparation for further spread of virus
Waqf authorities disinfected the Al-Aqsa compound in preparation for further spread of coronavirus.
Waqf, the Muslim religious trust responsible for the Al-Aqsa compound in Jerusalem, called on worshipers to adhere to safety rules and hygiene regulations; sick people and anyone suffering from any type of flu are ordered not attend prayer, and those who attend should bring their own prayer rug. (Jack Khoury)
5:50 P.M. Netanyahu to give press conference at 8 P.M. on school operation in light of coronavirus
5:40 P.M. Netanyahu's trial expected to be postponed due to coronavirus
Justice Minister Amir Ohana has expanded his powers to freeze court activity in case of escalation in coronavirus cases in Israel, which will grant him the authority to postpone Prime Minister Benjamin Netanyahu's trial, expected to begin on Tuesday.
The worsening situation of the coronavirus and the declaration of a state of emergency in the justice system will prompt Ohana to implement the regulation, thus, probably delaying the first hearing of Netanyahu's trial. (Netael Bandel)
5:40 P.M. Israel's Health Ministry working to increase number of coronavirus tests per day
In recent days, the Health Ministry has been investing efforts in equipping additional laboratories to run more blood test for the coronavirus. Some five labs are expected to open in the upcoming days, in addition to the four that currently operate at the Sheba Medical Center in Tel Hashomer, the Soroka Medical Center in Be'er Sheva, the Hadassah University Hospital in Jerusalem and the Rambam Medical Center in Haifa.
At the moment, some 700 lab tests for COVID-19 are carried out daily in Israel, with about 5,800 tests run so far. The Health Ministry's new goal is to run some 2,200 tests per day within a week. (Ido Efrati)
5:30 P.M. Israel considering halting all school activity until end of Passover
The Israeli government is considering halting all school activity until Passover holiday on March 31 after an increase in public pressure, especially among teacher on the Education Ministry, believe education system officials.
Earlier Thursday, the Education Ministry decided to continue studies as usual after holding a situation assessment. The ministry then provided guidelines for principals to maintain school hygiene and separate students into small groups during breaks. However, later in the day the pressure in schools increased, and the Health Ministry began to consider more significant measures.
The Education Ministry is also considering taking more moderate steps, among other things, the possibility of suspending only high school studies. In addition, the ministry is considering shortening school days to reduce student exposure hours and intermittent schooling in small groups. (Lior Dattel, The Marker)
5:18 P.M. Some 100 Israeli Arab citizens evade quarantine orders
Some 100 residents of the Israeli Arab city of Tira who have recently returned from abroad are ignoring a Health Ministry order to enter 14-day quarantine to all arrivals, the municipality said.
Some of those residents attended a soccer game in Madrid last week, which was also attended by two other Israelis who were diagnosed with the coronavirus after returning to Israel. Tira Mayor Mamoun Abd al-Hay is considering involving the police to enforce the quarantine. (Jack Khoury)
5:09 P.M. Algeria to close schools, universities after first coronavirus death
Algerian President Abdelmadjid Tebboune has ordered schools and universities to close until April 5 to slow the spread of the coronavirus, state media reported on Thursday, after the country's first registered death from the disease.
Algeria has confirmed 24 cases of coronavirus, mostly among members of a single family in the city of Blida, south of the capital.
The government has already ordered a range of measures to prevent the spread of coronavirus, including a ban on spectators at football games and the suspension of all cultural, social and political gatherings. (Reuters)
2:54 P.M. Coronavirus deaths rise to over 4,600 worldwide
More than 126,000 people have been infected by the coronavirus across the world and 4,624 have died, according to a Reuters tally. Infections outside China have been reported by 122 countries. Cuba, Honduras and the Ivory Coast reported their first case, while Bulgaria, Ireland, Sweden and Indonesia had their first fatalities. (Reuters)
2:40 P.M. Knesset to advance emergency legislation to counter coronavirus
The Knesset plans to pass a law that would allow recruiting vital employees in different industries following Health Minister Yaakov Litzman's announcement the COVID-19 is "a contagious and dangerous illness."
If passed, the law, which will be in effect for three years, would obligate vital employees to come to work even while other workers are instructed to stay at home. (Jonathan Lis)
1:49 P.M. Hebrew University says summer semester to be held remotely
Jerusalem's Hebrew University announced that all summer semester lectures would be held remotely and not on campus. The semester will begin on March 22 instead of next week.
Some 24,000 students attend the university, and it has about 5,000 education and administrative staff members. (Shira Kadari-Ovadia)
1:30 P.M. Israel Teachers' Union urges Netanyahu to order closure of all educational institutions
The Israel Teachers' Union has called on Prime Minister Benjamin Netanyahu in a statement to order the closure of all preschools and schools "to stop the spread (of coronavirus) and prevent the next victims." (Shira Kadari-Ovadia)
1:23 P.M. ER doctor tests positive for coronavirus
An emergency room doctor at Tel Aviv's Sheba Medical Center at Tel Hashomer was diagnosed with COVID-19. The doctor returned from France on March 2.
Before being diagnosed, the doctor worked once at the ER. He is currently in isolation and in fair condition. The medical staff and all those who had contact with the doctor were placed in quarantine. Patients who were exposed to the doctor in the ER are currently being tracked by the Health Ministry. (Ido Efrati)
1:17 P.M. Iran asks for billions in loans as virus deaths climb to 429
Iran says the new coronavirus has killed 75 more people, raising the death toll to 429 amid over 10,000 cases in the Islamic Republic.
Being the hardest-hit country in the Mideast by COVID-19, Iran has asked for an emergency $5 billion loan from the International Monetary Fund to combat the outbreak there. (The Associated Press)
1:15 P.M. European Union slams Trump: 'A global crisis requires cooperation'
European Commission President Ursula von der Leyen and European Council President Charles Michel harshly criticized the U.S. decision to ban all travel from EU states, in bid to contain the latest outbreak. In a statement, they said it is "a global crisis, not limited to any continent and it requires cooperation rather than unilateral action."
"The European Union disapproves of the fact that the U.S. decision to improve a travel ban was taken unilaterally and without consultation," they added. (Noa Landau)
1:11 P.M. Nazareth says some 1,000 Baptist School students, dozens staff members will enter quarantine
All 983 students and dozens of staff members at Nazareth Baptist School will go into quarantine, after an American who visited the school earlier this week tested positive for the novel coronavirus, the Nazareth municipality said. (Jack Khoury)
11:37 A.M. Iran's coronavirus death toll rises to 354, ministry says
Iran's death toll from the coronavirus outbreak reached 354, a rise of 63 in the past 24 hours, a health ministry spokesman said on Wednesday. Around 9,000 people were infected, Kianush Jahanpur told state TV, calling on people to avoid unnecessary trips and stay at home. (Reuters)
10:25 A.M. Israel's national theater announces closure until April
Israel's Habima National Theater in Tel Aviv closed Thursday, to reopen in April, after new government regulations banned gatherings of over 100 people on Wednesday. Habima is joining the Cameri Theater of Tel Aviv and the Haifa Theater, who announced Wednesday that they are closing their doors. (Haaretz)
10:08 A.M. Tel Aviv Stock Exchange opens 30 minutes late over sharp drops
A circuit breaker – a regulatory instrument used to keep the stock market from crashing – was put in place Thursday morning after two consecutive days of stock market drops, causing the TASE to open half an hour late. (Eran Ezran)
10:02 A.M. Algeria confirms first virus death
Algeria has registered its first coronavirus death, state radio reported on Thursday.
It did not report any increase in the 20 cases confirmed there so far, mostly in the town of Blida.
Algeria said this week it would ban economic, social and political gatherings, though it is not clear if this will include weekly mass protests that have convulsed the capital for a year. (Reuters)
9:02 A.M. 100 cases confirmed in Israel
Israel's Health Ministry said three new cases of the novel coronavirus have been confirmed, bringing the total in the country to 100.
According to the ministry's statement, 92 of them are either hospitalized or set to be hospitalized, and three have so far recovered. (Ido Efrati)
8:42 A.M. Prisoners, jailers in Jerusalem detention center quarantined
The Israel Prison Service announced that Jerusalem's Russian Compound Detention Center prisoners and staff members have been quarantined after an officer working there had contact with a coronavirus patient. The detention center holds 119 prisoners and is manned by about 25 staff members.
The Prison Service added that it will be barring entry and exit from the detention center until the officer receives her test results. No new prisoners will be brought there, and those already detained will not be able to go to court. Those about to be freed will be released to home quarantine. (Josh Breiner)
8:23 A.M. Medical staff in central Israel urge management to ensure protective measures
Medical teams in Ichilov Hospital in Tel Aviv and Beilinson Hospital in Petah Tikva say that they do not feel properly protected from the coronavirus outbreak. In a letter sent by Ichilov emergency room staff to the hospital's administration, they wrote that they "are beginning to fear for our health."
They said they were "at the forefront" of the fight to contain the outbreak in Israel, and "hope to get support from the system we belong to."
Ichilov hospital has opened an emergency hotline for staff members to ask questions and clarify instructions, and says it is fully equipping its staff. The department that had contact with a coronavirus patient, the hospital said, has been disinfected.
Hospital staff have requested that Ichilov open a separate emergency room to isolate patients within the department who show symptoms of the virus, and that workers in that unit be supplied with maximum protection measures. They are also asking that any patient who comes to the emergency room with a cough be tested for the coronavirus, as well as any staff member who fears for their health.
On Wednesday, 16 members of Ichilov's staff entered quarantine after being exposed to a coronavirus patient, and Beilinson medical staff were also quarantined after exposure. (Ido Efrati)
7:11 A.M. U.S. Embassy employees in quarantine after patient's visit
The Tel Aviv branch office of the U.S. Embassy confirmed Thursday morning that a person who tested positive for the coronavirus visited there last Thursday morning. All affected staff are in quarantine, the embassy statement said, but the visa department is still in operation. (Haaretz)
6:56 A.M. Greek pilgrim who returned from Israel dies from virus
Greece reported its first fatality from a coronavirus infection on Thursday, a 66-year-old man who had returned from a religious pilgrimage to Israel and Egypt at the end of February.
The deceased had underlying health issues, the health ministry said in a statement. There were 99 confirmed cases of coronavirus in Greece by late Wednesday.
Separately, passengers on board a ferry boat were quarantined as a precaution after a crew member said he felt unwell, a health ministry spokesman said. The crew member disembarked for further health checks. (Reuters)
4:45 A.M. U.S. authorities clarify rules for ban on European flights
The Department of Homeland Security released a statement clarifiying the conditions of travel for people coming into the United States from Europe.
The ban will apply to all foreign nationals who have been in the 26 countries of the Schengen Area (basically the European Union and associated members, but not the United Kingdom) at any point over the last fourteen days.
The restriction allows for some leeway - for permanent residents, family members of U.S. citizens and "individuals who are identified in the proclamation."
The statement also says U.S. citizens travelling in Europe will be directed to specific airports for additional screening. (Haaretz)
4:09 A.M. Republican Jewish Coalition cancels annual event
The RJC Annual Meeting, due to take place in Las Vegas this week, was postponed, the lobbying group said in a statement.
The event was supposed to feature Donald Trump as well as former UN Ambassador Nikki Haley and anti-Semitism czar Elan Carr "along with thousands of RJC activists from around the country," the statement said. (Amir Tibon)
3:30 A.M. NBA suspends all games
The U.S.'s main basketball league, a global staple, has decided to suspend all games for the foreseeable future after a Utah Jazz player tested positive for COVID-19.
Many other events have been cancelled or postponed as the United States responds to the coronavirus - including several St Patrick's Day parades due to take place on March 17. (Haaretz)
3:05 A.M. U.S. suspends all flights from European destinations, except U.K.
President Donald Trump announced a series of moves to respond to the coronavirus crisis in a live televised address. The major policy announced was the suspension of all commercial flights from European destinations for 30 days.
There was some confusion as to whether this would include cargo, but the president later clarified on Twitter that "the restriction stops people not goods." During the address, Donald Trump also said there would be some exceptions, notably regarding the United Kingdom.
Commentators were already speculating as to the effect of the announcement on the oil markets, which have suffered a major blow from the global outbreak.
President Trump also announced a slate of economic measures. (Haaretz)
2:08 A.M. 200 enter quarantine after teacher diagnosed in Modi'in
Close to 200, including 94 students, have been ordered to enter quarantine after coming in close contact with a teacher that tested positive for COVID-19, the Modi'in municipality said in a statement. (Haaretz)
WEDNESDAY
10 P.M. Israeli research center to announce it developed coronavirus vaccine, sources say
Scientists at Israel's Institute for Biological Research at Ness Ziona are expected to announce in the coming days that they have completed development of a coronavirus vaccine.
According to Health Ministry sources, the scientists have recently had a significant breakthrough in understanding the biological mechanism and qualities of the virus, including better diagnostic capability, production of antibodies for those who already have the virus and development of a vaccine. (Ido Efrati)
9:45 P.M. Corona patient in critical condition in Tel Aviv
An Israeli man who tested positive for coronavirus is in critical condition after being put into a medically induced coma at the Tel Aviv Sourasky Medical Center. (Ido Efrati)
9.30 P.M. Israel announces number of coronavirus cases reaches 97
The number of Israelis who have tested positive for coronavirus has climbed to 97, according to Israel's Health Ministry. (Haaretz)
Click the alert icon to follow topics:
ICYMI
The Artist Who Survived Auschwitz Thought Israel Was 'Worse Than the Concentration Camp'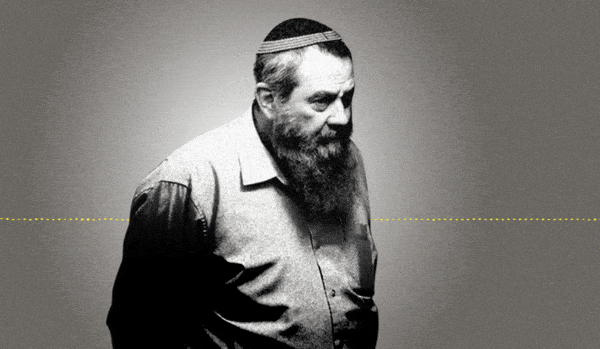 Jewish Law Above All: Recordings Reveal Far-right MK's Plan to Turn Israel Into Theocracy
Why I'm Turning My Back on My Jewish Identity
Down and Out: Why These New Immigrants Ended Up Leaving Israel
The Reality Behind 'The White Lotus' Sex Work Fantasy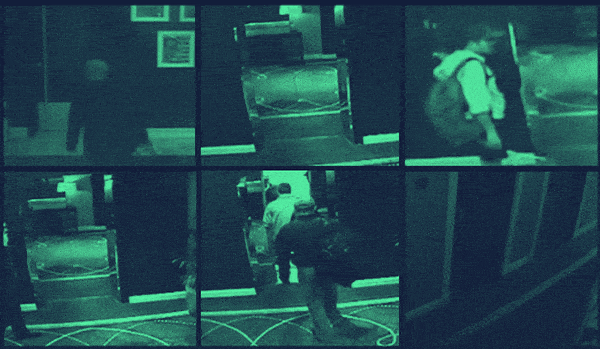 This 'Dystopian' Cyber Firm Could Have Saved Mossad Assassins From Exposure