Ex-Shin Bet Chief Predicts Israel's Future: Either Bad, or Very Bad
If Israel adopts the Trump plan, it will trigger a right-wing messianic ideology that will spark chaos – declares Carmi Gillon, who asserts Jewish terrorists are no longer on the margins
Ex-Shin Bet Chief Carmi Gillon. 'I know that in this day and age, the book will not reach the readers who need to be warned of what is to come.'
Credit: Emil Salman
Here's what will happen here in a few months or a few years, regardless of which government is formed after the election: A horrific terror attack at the Dormition Abbey in Jerusalem's Old City will make the Shin Bet security service spring into action. It will round up and interrogate the usual suspects – the so-called hilltop youth and price-tag attackers – using special means.
But it will be too little, too late because, while we've been drowning in the messianic and poisonous discourse surrounding "Yes, Bibi, no, Bibi," a new Jewish underground has been getting organized out of sight. They have a more steadfast faith in the righteousness of their path, all the way to a state of halakha (traditional religious law) and rule by the Sanhedrin. More rabbis than have ever operated around here will give them all the requisite kosher stamps of approval. More and more outstanding young men with high officer's ranks and yarmulkes believe in the supremacy of the Torah over the state, which is just a loathsome stage on the way to redemption, a new kingdom and a gold-covered Temple in place of that pesky Dome of the Rock.
No doubt someone among them will be able to lay his hands on a few kilos of Semtex and attach a few wires to it where necessary. They will sow terror on a scale like no other. The corpses of Druze prison guards will fly in the air when the vehicles they are riding in blow up in the northern village of Maghar.
An attack on Nazareth's Church of the Annunciation will ignite huge flames and new waves of Christian anti-Semitism abroad. Body parts will be collected from a Reform synagogue in Tel Aviv while in Jerusalem lawmakers will wallow in their own blood in the Knesset parking lot after a shoulder-fired missile hits those coming out of a plenary debate.
Carmi Gillon, who was head of the Shin Bet during the biggest security-related failure in Israeli history – when Yigal Amir assassinated Prime Minister Yitzhak Rabin on November 4, 1995 – didn't let even one technical detail escape his scenario. Not far from that Knesset parking lot, he stood and observed the goings-on until he confirmed that the act he mentions is an operational possibility. And he knows what's required for such an act to happen and what its consequences will be.
'What I had to do was spot Yigal Amir and not allow him to get closer. That was the heart of the matter; here is where I failed'
You will find this scenario in "Vicious Messiah," a political thriller Gillon wrote with veteran journalist and author Yosef Shavit, which was published this year (in Hebrew; Kinneret, Zmora, Dvir). And although he likely holds a unique record – the only security service chief in the modern Western world who has ever written a thriller – he doesn't look at the binding of this book with the satisfaction of an excited, novice thriller-writer but rather with the deep, existential angst of a pained man who bears too many scars. He doesn't hide the fact that this book is a means and not an end.
He confesses: "I've written two nonfiction books. One of them, 'Citizen C,' was even successful. But they didn't resonate enough."
He shrugs and takes a drag on his Marlboro Light before entering the noisy café in Modi'in, where I will try to get him to divulge the scale of the threat and what he sees in his nightmares when unease takes over and reminds him of all the scars Israeli history has inflicted on his body and soul. But first – the election (we met before it took place this week).
'To this day, I am living on drugs. And I function very well, I find a balance between family and work'
"Because all politicians have been solely preoccupied with survival for far too long – since Ehud Barak, basically, and maybe with the exception of Ariel Sharon, who had some political daring – two scenarios are likely. One is bad, the other very bad," he bemoans. "[Benjamin] Netanyahu has mortgaged the state, statesmanship and democracy in his refusal to go to jail. A majority of 61 [Knesset seats], with or without deserters from Kahol Lavan, will pave the way for the 'French law' [granting a prime minister immunity from prosecution], legislation that will override Supreme Court rulings and the firing of the attorney general, which will be easy to do. True, there will be a petition against this step to the High Court of Justice. And if it rules that the government has no authority to fire him under these circumstances, we'll hit another crisis and a new election."
An even worse scenario, Gillon says, would be a unity government of Netanyahu with Benny Gantz of Kahol Lavan.
Just days before the vote this week, Gillon appeared in a video with five other former heads of the Shin Bet and of the Mossad, in which they explained how dangerous Netanyahu is. But this was not a clear endorsement of Gantz, according to Gillon.
"I believe, but also know that he is… how to put it, a mediocre person," he says. "And he is also busy with survival. Even when it came to the post of Israel Defense Forces chief of staff, he really wasn't the first choice, and rightfully so. However, political life maneuvered him; it wasn't the other way around. And sometime in the very near future, he will have to decide about the Trump plan. Let's say the Israeli government adopts it fully, including partial withdrawal from Judea and Samaria [the West Bank]. That is the moment that will be a trigger for right-wing messianic ideology to act, to create chaos through attacks by a new underground."
'Imminent danger'
Still, Carmi Gillon doesn't want to give up and leave – or wait for the apocalypse. "I still believe in this great idea, the State of Israel, and in the need and in the ability to return to sanity: to return to the 1967 borders, to focus on building a different, better society," he says.
He may sound like he's detached from the realm of realpolitik, disconnected from political reality, Jewish demography and sentiments that have taken root over the decades, but he is quick to point out that Israeli governments have for generations reinforced these feelings.
"From the depths of my memory, I recall newspaper headlines and pictures – from [then-Defense Minister] Shimon Peres' beneficent gaze at the settlers in Sebastia and [settler leader] Rabbi Levinger, to the total obsequiousness every Israeli government has displayed toward rabbis of the religious Zionist movement and to ultra-Orthodox lawmakers," he says.
Gillon's first scar is Emil Grunzweig, a peace activist who was killed at a demonstration in 1983 when a grenade was thrown. Gillon was there that night
Jewish terrorists, Gillon asserts, are no longer on the margins. "They're no longer 'wild weeds.' The Israeli public erred when it called them that," he stresses. "They're not weeds. When the Jewish underground was uncovered [following a series of violent, anti-Palestinian attacks in the 1980s], there were 12,000 settlers in the territories. Now there are 500,000. They flourish on a clearly defined popular, ideological ground."
Gillon says there probably isn't one religious Zionist who hasn't read "Torat Hemelech" ("The King's Torah"), the racist compendium of halakha by Rabbis Yitzhak Shapira and Yosef Elitzur of the West Bank settlement of Yitzhar: "No attorney general has allowed an investigation of the radical rabbis and to try them over the very imminent danger reflected in their declarations and the circle of their admiring students. We've also erred regarding this."
To this day he lives with the identity of Yigal Amir, with the knowledge that he was just one option of the messianic right-wing terror, of which there are more serious exemplars still walking among us
So, what can stop the drive toward a state based on Jewish law?
"I believe there are among many right-wing voters – I don't want to give them a sociological label and sound like some bombastic elitist – who really don't want this, who want to continue to lead a way of life in which one can make Kiddush on Friday night and go to the beach on Saturday, without having to restore anything to its original glory."
Gillon adds that he is not so naïve as to believe that any right-winger who reads his new thriller will be convinced what he describes there.
"I know that in this day and age, the book will not reach the readers who need to be warned of what is to come," he says. "I would be happy if the book's contents would get public exposure the way, say, 'Fauda' [an Israeli TV series] does. That's the right thing today."
Taut and muscular
But Gillon – a relative newcomer to the publishing industry – has yet to do what is necessary to make "the right thing" happen. He hasn't even sold the rights for "Vicious Messiah" to be adapted, or pushed the synopsis to the broadcasting channels through an energetic agent. Which is a shame. The book is written like a taut, muscular thriller, the kind that one reads breathless and scared. It contains many terrifying, graphic descriptions, below which lurks true fear. That's because (warning: half-spoiler) in contrast to the reality he knows so well, involving the tracking and ultimate deciphering of the crimes committed by the Jewish underground in the 1980s, coming up with solutions doesn't help in the book. The country will not remain quiet for 40 years, and every government, right or left – Gillon and Shavit avoid characterizing them – does its best to cover up the truth. As he himself is painfully and angrily aware of, from his life or from what he called "my three scratches."
'I do not know if [Rabin] would have had the ability to translate his practical vision into political reality down the road'
He doesn't mean youthful follies in Jerusalem's Rehavia neighborhood, where he was a punk trying to distance himself from his family honor – his grandfather was a Supreme Court justice during the British Mandate period; his father was the state prosecutor and the prosecutor in the Kfar Qassem massacre case; and his mother served as deputy attorney general. Gillon made such trouble in high school that he was expelled in 10th grade. In a default move, he was enrolled in a local music academy because he played clarinet. His family hoped he would pass his matriculation exams. In between incidents of abuse disguised as authority, he was part of a group to which the young Benjamin Netanyahu also belonged when he would come for a visit from the United States (when he lived there in the mid-1960s).
"Every time we'd come to his home," Gillon recalls, "we were ordered to keep perfectly quiet so as not to disturb Benzion [Netanyahu, Benjamin's father], the historian. It was a very strict home, very unpleasant to grow up in, I think. But, even then Bibi was king of the class, although we were not at the same school together. He would come for a vacation and the other kings of the class were immediately ousted. There was this crazy charisma there that we all felt."
Gillon recounts how once he and some friends, including Netanyahu, were at a work camp for youths in Hukok, and sat around one night discussing what they would do when they grew up.
"It still wasn't clear to me that I'd be what's called a civil servant of any kind, as I was raised to be, as was the norm in my family. Bibi said: I'll be prime minister. He was 15, 16 and already focused on that goal, and even then he was a real cheapskate," Gillon says, letting slip a smile that isn't the least bit cynical but rather full of nostalgia.
In the years following his studies at the Hebrew University of Jerusalem, right after the Shin Bet recruited him in 1972, Gillon could forget the king of the class and focus on a career that led him to head the security service's Jewish division, which deals with non-Arab terrorism. Like his predecessors and successors, he was immediately marked a leftist – a description he accepts now but didn't then. "We were busy with perceived threats from the right and from the left," he says. "About a third of our resources were devoted to tracking extremist, militant left-wing activists."
While Israeli leftists never formed an underground, committed murder or planned to blow up the Dome of the Rock, the Shin Bet still hounded and intimidated some of them. Gillon explains that such activities were part and parcel of monitoring them.
"But when we were asked to monitor Yesh Gvul, the Shin Bet refused," he says, referring to a movement of IDF reservists who refused to serve in Lebanon during the first Lebanon war. "The government pressured us. We didn't agree," Gillon adds. "We didn't see them and their work out in the open as a danger to public security."
Gillon goes back to talking about his three "scratches," which left deep scars. Throughout the interview he keeps touching a physical scar with discomfort: it's from a shattered ankle he sustained a few months earlier, while playing soccer with his grandchildren. The scar itches, and I offer him a tube of moisturizing cream to soothe it. There's something in this person, whom I've wanted to meet since the Shin Bet's handling of the Bus 300 affair – the murder of Palestinian terrorists who were captured alive after hijacking a bus in 1984. There is something touching about the contradictions between his idealism and his real work, the drive to attain lethal results, between his deep wisdom and the despair in realizing that wisdom is not enough for changing reality. The desire to ease the real scars, the internal and more painful ones, leads to an inevitable picking at them.
And then he enumerates them dryly: The first one is Emil Grunzweig, a peace activist who was killed at a demonstration in 1983 when a grenade was thrown by a political opponent. Gillon was there that night. "We looked for any lead. The next day I went with [Shin Bet chief] Avraham Shalom to Prime Minister Menachem Begin. He said: 'this is the destruction of the Third Commonwealth. Use whatever you need in order to find who did this.'"
The second scar involves the Jewish underground, not its discovery or the apprehension of its members, but what happened later, when political pressure canceled their convictions.
The third scar, the one that brings unbearable pain, is the night of November 4, 1995. Nothing can strike it out. Then the director of the Shin Bet, he was on assignment in Paris when he was informed by telephone that the prime minister had been shot. He immediately returned to Israel and submitted his resignation to Acting Prime Minister Shimon Peres, who refused to accept it.
He has borne a profound, heavy sense of guilt ever since. "There isn't a single day that it does not assail me. I apparently delayed the clinical depression until post-retirement, because the fact is that I stayed on the job, vigilant and engaged – and I also fulfilled a wish of Yitzhak Rabin's, one that was his own clear obsession – the liquidation of Yahya Ayyash, 'the Engineer,'" he says, referring to Hamas' chief bombmaker.
But the intricate operation that culminated in a booby-trapped cell-phone execution brought no balm to his aching soul. He initiated a frantic flurry of interviews in every possible studio, trying to explain what happened and why. While heading the Peres Center for Peace, he sank into a deep clinical depression. Out of a sense of responsibility to his family, he did not commit suicide, he recalls, although the option was considered. When he finally admitted that he depressed, he began to take therapeutic medication, which he needs to this day. He confesses: "So maybe I made a mistake that I didn't go to a psychologist. To this day, I am living on drugs."
Cipralex?
"No, something much stronger. And I function very well, I find a balance between family and work, I am the director of a cyber company, I am writing: Life is wonderful." But not when the pain of the oppressive discomfort continues to rear its head each and every day.
Do you ever ask yourself what would have happened if you had managed to convince Rabin to wear a bulletproof vest?
"Less and less frequently. I do not know if he would have had the ability to translate his practical vision into political reality down the road. I only know that with all of his might, without thinking for a second about his political survival, he would have made the attempt. And that is what has been missing here since then, very much so."
What would you have done if you had been there? Shielded him with your own body?
"If I had to, obviously, but I think that what I had to do was spot Yigal Amir and not allow him to get closer. That was the heart of the matter; here is where I failed."
The Shamgar Commission, which investigated the events of that night, found that Gillon failed in supervising and preparing Shin Bet's Protective Security Department. The unit was a sort of Shin Bet stepchild that he and his predecessors were very much in favor of transferring to the responsibility of civil law enforcement authorities. The commission found nothing wrong with the agency's deployment against the extreme right, which barely comes up in the sections of the report that are available to the public, and accepted Gillon's resignation as an admission of responsibility.
To this day he lives with the identity of Yigal Amir, with the knowledge that he was not merely a bad seed but rather just one option of the messianic right-wing terror, of which there are numerous and more serious exemplars still walking among us.
The plumes of smoke, the blood and the fire expressed in "Citizen C" are reflections of this understanding, as well as the knowledge that the head of the Jewish division in the book will not be able to rescue the country from what will at some point embroil it.
I ask him who it was that he wanted to punish when he wrote the book, and he replies that he doesn't know. Later on, too late, after he asks me not to lose my optimism and tenacious belief in the secular-Israeli project, when his hunched back is no longer within my field of vision and the meeting between us is over, I understand: Carmi Gillon, saturated with guilt, is again trying to punish himself, and if it is still possible, through the pain, to warn us.
Click the alert icon to follow topics:
SUBSCRIBERS JOIN THE CONVERSATION FASTER
Automatic approval of subscriber comments.

NOW: 40% OFF
ICYMI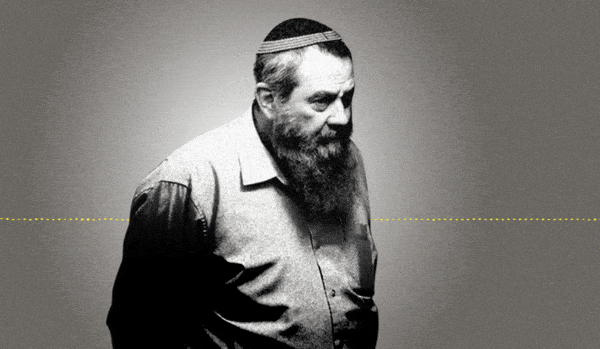 Jewish Law Above All: Recordings Reveal Far-right MK's Plan to Turn Israel Into Theocracy
Why I'm Turning My Back on My Jewish Identity
Down and Out: Why These New Immigrants Ended Up Leaving Israel
The Reality Behind 'The White Lotus' Sex Work Fantasy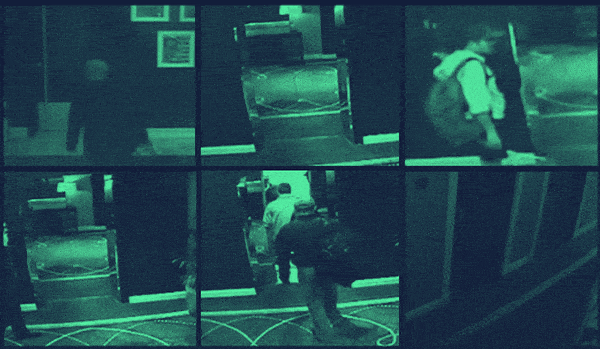 This 'Dystopian' Cyber Firm Could Have Saved Mossad Assassins From Exposure
Comeback Kid: How Netanyahu Took Back Power After 18 Months in Exile