Analysis |
Trump's Plan Embraces the Jewish Biblical Narrative. History Is Only Getting in the Way
The White House presented Palestinians impossible conditions, because its only intention was to provide ideological grounds for the Israeli occupation
Palestinians demonstrating against Trump's peace plan, Hebron, the West Bank,January 2020.
Credit: Mahmoud Illean/AP
Prime Minister Benjamin Netanyahu went out of his way to express awe at the boundless creativity of U.S. President Donald Trump's Middle East peace plan while delivering his White House speech on Tuesday.
But the praise probably wasn't only aimed at Trump's team that drafted the plan. The fingerprints of the Israeli right can be seen on almost every paragraph of the plan's 181 pages, from the lengthy introduction describing the state of the Israeli-Palestinian conflict to details about permits to demolish houses in the Palestinian Authority.
>> Read more: There is only one thing about Trump's peace plan that really satisfies Jewish settlers ■ How 'the deal of the century' became the joke of the century | Yossi Verter ■ Netanyahu supports Trump's plan because he knows it will fail | Anshel Pfeffer
The text is impressive in its ability to present a distorted historical narrative and use it as a basis for creating an even more twisted and dangerous political reality. One example is the assertion that "withdrawing from territory captured in a defensive war is a historical rarity." Not only is this historical "fact" controversial, but the very assertion that the wars in which Israel captured territory were defensive grants the occupation a legitimacy that shouldn't require it to withdraw from any territory. If so, why not recognize all the territories, including the Gaza Strip, as an inseparable part of Israel?
Elaborating on the issue, the plan argues that the Mideast peace vision "provides for the transfer of sizeable territory by the State of Israel – territory to which Israel has asserted valid legal and historical claims, and which are part of the ancestral homeland of the Jewish people – which must be considered a significant concession." This amounts to wholesale recognition of biblical claims as the basis for a diplomatic agreement while completely ignoring the question of the Palestinians' historical right to parts of the land. In effect, the "defensive war" argument isn't necessary to legitimize the occupation; the Bible provides all the justification needed.
These conclusions could have an impact not only on the Israeli-Palestinian conflict, but on the entire theory of international relations and the status of international law. For instance, if ancestral rights and historical ties can justify annexation, there's no reason to sanction Russia for occupying Crimea.
Trump's vision also redefines sovereignty as an "amorphous concept that has evolved over time," dependent on the agreements and relationships each country has with others. "The notion that sovereignty is a static and consistently defined term has been an unnecessary stumbling block in past negotiations," the plan says, adding that "pragmatic and operational concerns that effect security and prosperity are what is most important."
This statement is surprisingly original, and not only because it ignores nationalism and the desire for self-determination – not of the Palestinians alone, but of all nations worldwide that will have to cede their desire for self-determination in their own countries. In addition, it undermines Israel's own grounds for claiming sovereignty over the occupied territories. If prosperity and security are the main concerns, then controlling another people, as America learned through its own bitter experience in Iraq and Afghanistan, is the farthest thing from achieving security.
But it seems that this contradiction doesn't bother Trump, whose only interest was to provide moral, ideological and religious grounds for Israel's claims over the West Bank. There's also no point in examining these conclusions from the Palestinians' standpoint. After all, Trump is certain that the Palestinians' desire for prosperity will be satisfied by a $50-billion investment – which he imposes on other countries, and not America.
Dreamlike conditions
As for security, the plan recognizes no Palestinian security needs other than law and order and fighting terror. It's self-evident that Palestinian security is a derivative of Israeli security.
From this, Trump concludes the parameters that will allow the establishment of a Palestinian state. Aside from the issue of borders, defined by the "conceptual map" attached to the plan, the Palestinian state will have to meet five criteria that "must be determined to have occurred by the State of Israel and the United States, jointly, acting in good faith, after consultation with the Palestinian Authority."
Among other conditions, the Palestinians must have "implemented a governing system with a constitution or another system for establishing the rule of law that provides for freedom of press, free and fair elections, respect for human rights for its citizens ... and an independent judiciary," in addition to "established transparent, independent, and credit-worthy financial institutions capable of engaging in international market transactions," while ending "all programs, including school curricula and textbooks, that serve to incite or promote hatred or antagonism towards its neighbors." The Palestinians should have also "achieved civilian and law enforcement control over all of its territory and demilitarized its population" and "complied with all the other terms and conditions of this Vision."
Ostensibly, these are dreamlike conditions that every country ought to meet. But their absence in other countries hasn't prevented America from maintaining excellent relations with those countries, including U.S. allies like Saudi Arabia, the United Arab Emirates and Egypt.
The Montevideo Convention of 1933, which has become an inseparable part of international law, sets four criteria for statehood: Permanent population, defined territory, a government and the ability to conduct foreign relations, while an additional provision says force can't be used to achieve sovereignty.
Palestine, which was recognized by the UN General Assembly in 2012 as a non-member state with observer status in the organization, would have trouble meeting Trump's conditions. These conditions are supposedly meant to ensure that Palestine will be a law-abiding state that protects human rights and meets the criteria of international financial institutions. But Trump also appointed an Israeli-American supervisory body – rather than an international body or international conventions – to determine whether these conditions are met. This innovation ought to shock the United Nations, but so far, it has not been dumbstruck.
No Middle Eastern state, including Iraq, which America occupied, has been asked to satisfy such criteria as a condition for recognition or for diplomatic relations with America. Nor is it superfluous to note that Washington continues providing aid to Lebanon and maintaining diplomatic relations with Beirut even though Hezbollah, which America defines as a terrorist organization, is a key component of Lebanon's government.
The plan doesn't clarify whether the Palestinian state must fulfill these requirements, or whether the PA must satisfy them before meriting statehood. Israel and America evidently think that despite the PA's current situation, it could draft a constitution, hold elections, build financial institutions and disarm its citizens. But even if the PA and Hamas miraculously reached agreements on disarmament or school curricula, would Israel let election be held in the Palestinian enclaves remaining under its control?
This sort of election might well produce a Hamas government ruling the entire territories, or at least a national unity government with Hamas as its senior partner. But Trump's plan explicitly says that Palestine's government cannot include "any members" of Hamas, Islamic Jihad "or surrogates thereof" unless all the listed conditions for their participation have been met – namely, that "Gaza is fully demilitarized," and that "the Palestinian Authority or another national or international body acceptable to the State of Israel is in full control of Gaza," and that Hamas, Islamic Jihad "and all other militias and terror organizations in Gaza are disarmed."
If these conditions aren't met, Israel won't have to fulfill its obligations under the Israeli-Palestinian peace treaty. Consequently, establishing a Palestinian state will be like wandering through a maze that has no exits. Every path the PA might try will be blocked by a series of conditions whose fulfillment will have to be certified by Israel.
A reduced version of an old League of Nations mandate
The plan makes no mention of what status the PA and the Palestinians will have until the Palestinian state is established, or if it it's not established at all. Will the territory remaining under their control during this period be occupied territory subject to international law? Since the word "occupation" never even appears in the plan, it's also not clear who will be responsible for the daily management and the funding of the PA, assuming it continues to exist. Moreover, will the Oslo Accords remain valid in this territory? To all this, the plan provides no answer.
Trump didn't make do with creating a new type of regime and shattering international law, which lays down the rules for governing occupied territory. He also crushed one of the Palestinians' arguments for creating a state – to be a haven for Palestinian refugees.
The American "White Paper" copies sections of the original British one from 1939, which severely restricted Jewish immigration to pre-state Israel, by saying the "movement of refugees from outside Gaza and the West Bank into the State of Palestine shall be agreed to by the parties and regulated by various factors, including economic forces and incentive structures, such that the rate of entry does not outpace or overwhelm the development of infrastructure and the economy of the State of Palestine, or increase security risks to the State of Israel." Moreover, "upon the signing of the Israeli-Palestinian Peace Agreement, Palestinian refugee status will cease to exist," and UNRWA, the aid agency for Palestinian refugees, "will be terminated and its responsibilities transitioned to the relevant governments."
Here we have one of those "creative formulas" that Netanyahu found so awe-inspiring. The plan rejects UNRWA's multigenerational definition of refugee status, but at the same time, it says that only people registered as refugees with UNRWA on the day the plan was released will be entitled to refugee status.
Nevertheless, UNRWA registration will be used only for the purpose of estimating the number of people likely to file compensation claims. It doesn't mean America has agreed to the agency's definition of who is a refugee. It's hard to imagine a more devious, distorted or torturous formula than the one concocted by the White House magicians together with the poets of the Israeli government.
In the best case-scenario, this plan is a reduced version of an old League of Nations mandate: It grants Israel and America joint management of the occupied territories and a monopoly on determining when and under what conditions a Palestinian state will be established. More realistically, however, it's just a continuation of the occupation under new conditions, ones that whitewash the massive land theft perpetrated throughout the occupation's 53 years.
Click the alert icon to follow topics:
ICYMI
Ken Burns' Brilliant 'The U.S. and the Holocaust' Has Only One Problem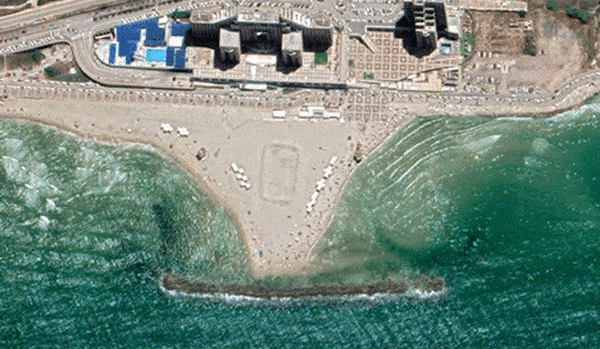 Facing Rapid Rise in Sea Levels, Israel Could Lose Large Parts of Its Coastline by 2050
Lapid to Haaretz: 'I Have Learned to Respect the Left'
The Mossad's Fateful 48 Hours Before the Yom Kippur War
As Israel Reins in Its Cyberarms Industry, an Ex-intel Officer Is Building a New Empire
How the Queen's Death Changes British Jewry's Most Distinctive Prayer