Hiding From the Nazis in the Forest, He Scribbled a Family Secret on a Matchbox
As a POW, Yaakov Fuxman avoided a death march and made it back home to British Palestine. But who was that three-month-old he wrote about?
A part of Yaakov Fuxman's diary.
Credit: Emil Salman
Yaakov Fiksman, later Fuxman, didn't talk much about his dramatic escape from the Nazis during World War II.
"My grandfather, who told many stories, had little to say about that time," Fuxsman's grandson Ronen says. It turns out that though the grandfather didn't talk about his memories, he wrote them down while they were still fresh. Using matchbooks and cigarette packages as paper, he wrote about his time in a German POW camp.
"During his lifetime no one was allowed to look at his journals," says Ronen, who lives in Jerusalem. After Fuxman's death in 1992, his eldest son found the journals and began reading them. But he too died and the journals disappeared once again.
"For years a rumor made the rounds in the family that Grandpa's journals contained a hint that there was another relative we never met," Ronen says. "But we didn't attach any importance to this; we always believed that this was another one of our grandfather's Don Juan tall tales."
A few years ago, Ronen set out to solve the mystery, and he finally found the lost journals. To his shock, the first "page" he looked at contained the following words, in Hebrew: "I must see my child soon. I left him when he was 3 months of age. He won't know Papa, but how I love him, how much I would [want] to embrace him, my child."
Fuxman, still Fiksman, then wrote about his "poor" wife, who didn't want him to join the army: "I didn't listen to her and now how great is my sorrow and pain. But don't worry; soon we will renew our days as of yore."
And so, Ronen says, "this was neither a rumor nor a tall tale. My grandfather clearly wrote that he missed his son, whom he left when the son was 3 months old."
Ronen then embarked on what he called a "long and exhaustive" journey to crack the mystery, to know where that baby disappeared to. The journey hasn't yet reached its end.
Presumed dead
Fiksman was born in Miedzyrzec, Poland, then part of the Russian Empire, in late 1911. In 1934 he moved to British Mandatory Palestine. In a photo he can be seen with his friends in the Gordonia youth movement who accompanied him. In 1939, Fiksman went back to Poland to try to persuade them to move to Palestine as well. "They refused, and their bitter end is known," Ronen says.
World War II broke out while Fiksman was in Poland, but he somehow managed to flee via Odessa, boarding a ship back home in early 1940. Ronen found an article on this in the newspaper Davar, which would report on the fate of Jews from Palestine who happened to be visiting Europe when the Nazis invaded.
"Attention people from Miedzyrzec .... Yaakov Fuxman has returned to the country and is in Tel Aviv, 10 George Elliot Street, "[living] with Klugman." Fuxman was his new name; he had changed the spelling.
He didn't remain in the country for long. In November he joined the British Army and joined the pioneer corps. He and his comrades were sent to Greece, where they were captured by the Germans in April 1941.
Decades later, Ronen contacted an organization of families of released prisoners from his grandfather's unit and obtained access to many documents.
It turns out that after the grandfather and his comrades were captured, most of them were put in POW camps in occupied Poland, where they were tortured and eventually put on death marches. Hundreds died, but Fuxman, now under his new name, took his fate into his own hands. He fled the POW camp about six weeks after he was captured, just one day before the camp was demolished. For the next two years he wandered the forests of the Balkans to evade the Nazis.
He wrote about his escapades on cigarette packages, matchbooks and other paper he found in the woods. And he composed two romantic poems, one addressing an unknown woman. The other poem talks about his longing for "home and homeland … unceasingly wandering." He wonders what great crime he committed to have to suffer such a fate.
Back in Palestine, he was presumed dead. Ronen even found his grandfather's name and serial number in a list of British war dead published in the summer of 1941 in The Palestine Post. Two days later, that name and serial number appeared in a long list of missing soldiers from Palestine.
But in August 1943 he reported to the British military command in Syria. Later he returned to Palestine, where he married Shoshana Kopman. Yaakov and Shoshana had three children, one of whom was Ronen's father.
A woman from Kielce
But what about that baby he longed to see after he joined the British Army? Ronen's investigation was assisted by researchers from the Israeli TV show "Lost" hosted by Tzufit Grant and listeners to Izzi Mann's radio program that seeks to find lost relatives.
It turned out that Yaakov was married before he was married to Ronen's grandmother. In May 1939, during his visit to his family in Warsaw, he married a woman named Sara Klugman, from Kielce to the south. They came to Palestine together in 1940, evidence of which Ronen found in the passenger manifest of the ship that brought them there; it set sail from Constanza, Romania. Ronen also found details of his grandfather's first marriage in his British Army personnel file, which Ronen found in an archive in Scotland.
It then became clear why the Davar article noted that Fuxman was living "with Klugman." The Klugmans were apparently the parents of his first wife, in whose home the couple lived with their new baby while Fuxman was in the British Army. In his British military personnel file, another address appears, Sheinkin Street in Tel Aviv. There too, it says he was living with Klugman.
Archival research revealed that the couple eventually divorced. Here, Ronen found an interesting detail. According to the records of the Tel Aviv Chief Rabbinate, which are in the Zionist Archives, the couple divorced on February 20, 1942, the date when Fuxman was declared missing and presumed dead.
"It's not possible that he was present when the divorce was declared," Ronen concludes. "It's very likely that the marriage was annulled" so that Fuxman's first wife wouldn't be bound to the marriage now that his whereabouts were unknown.
On March 30, 1944, Fuxman's personnel file was updated once again, this time to include his marriage to Shoshana. But the key question is still unanswered: What happened to the baby, assuming he's the child of Yaakov Fuxman and his first wife, Sara?
Ronen kept looking, seeking traces of Sara and hoping that she took the baby with her after the divorce. He then found a report by the Chief Rabbinate of a marriage: In March 1946, Sara married one Eliezer Landau. "The assumption is that she took the boy with her, so we looked for adoption papers of the boy, but we haven't found any," Ronen says.
Ronen also searched for a record of the circumcision of Yaakov and Sara's firstborn, but none was found. Neither could any of the old-time residents of their neighborhood remember a child born to Yaakov and Sara Fuxman.
Sara died in 1978 and is buried in Holon near Tel Aviv. "We hoped to find mention of her children in the death notice or on her tombstone, but here too nothing turned up," Ronen says. His last hope was to find mention of heirs in her will, but it included no mention of a son.
According to Ronen's calculations, that child was born between November 1940 and April 1941. If he's still alive, he's 77 or 78 today. Ronen hopes that this article might reach his long-lost uncle.
"I take comfort in the fact that I looked for a huge and fascinating piece of family history," he says. "And I can't help wondering why my grandfather hid it from the whole family."
Click the alert icon to follow topics:
ICYMI
Ken Burns' Brilliant 'The U.S. and the Holocaust' Has Only One Problem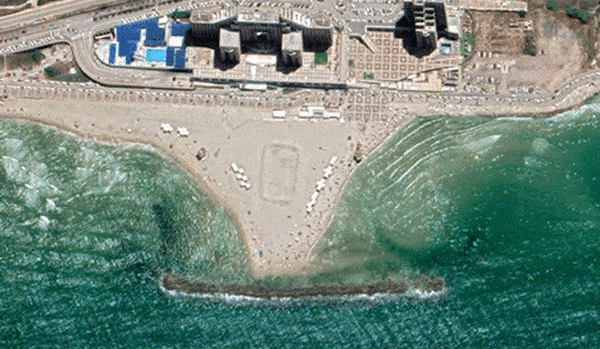 Facing Rapid Rise in Sea Levels, Israel Could Lose Large Parts of Its Coastline by 2050
Lapid to Haaretz: 'I Have Learned to Respect the Left'
The Mossad's Fateful 48 Hours Before the Yom Kippur War
As Israel Reins in Its Cyberarms Industry, an Ex-intel Officer Is Building a New Empire
How the Queen's Death Changes British Jewry's Most Distinctive Prayer