Lion? David Ben-Gurion Was Actually a Mouse in His Early Years
According to a new Hebrew-language biography, David Ben-Gurion failed at everything through World War I, at least. Later, he'd be a master of tough decisions
David Ben-Gurion while a member of the British Army's Jewish Legion, 1918.
For a quarter-century, Yossi Goldstein of Ariel University has been researching issues relating directly or indirectly to David Ben-Gurion, the lion of Israeli history. Prof. Goldstein, a historian and biographer, has clocked thousands of "Ben-Gurion hours," as he calls them, carefully studying every page in the first prime minister's diaries, letters and minutes of meetings.
"In my work I've tried to answer the question of how his early life affected the person fated to be the most important figure in modern Jewish history. I failed to find an answer," Prof. Goldstein told Haaretz upon the release of his new Hebrew-language biography, "Ben-Gurion," which spans two volumes and 1,400 pages.
"I didn't discern in his youth any exceptional abilities or other qualities that stood out in later years," Goldstein adds. On the contrary, he found "an average youth ... someone who didn't distinguish himself in his knowledge or intelligence. He obviously didn't possess special gifts that others lacked."
For example, Ben-Gurion failed to make it into engineering programs in Warsaw – not even one he considered of lesser quality – even though he studied hard for the entrance exams and falsified his birth certificate to hide his young age. "These failures rattled him," Goldstein says. "For two and a half years he battled the math and physics but couldn't even pass the entrance exam."
Psychologists assume that personalities are shaped at a very young age; traces of one's infancy, childhood and youth can be found in adulthood. "I doubt that this assumption can be confirmed in Ben-Gurion's case," Goldstein says, though he admits that other biographers have noted signs in Ben-Gurion's youth that predicted his transition to greatness.
Goldstein goes even further in playing down the excitement surrounding Ben-Gurion, saying that the Old Lion's immigration to Ottoman Palestine in 1906 was much less dramatic than Ben-Gurion described it a few years later. Ben-Gurion called it a "fulfillment of the dream of rebirth" that overtook the pioneers' "entire existence and fresh young souls."
Goldstein says these were undoubtedly the retrospective feelings of the future Zionist leader, but "as things were unfolding in real time, the trip from Plonsk to Palestine was much less dramatic." Goldstein found that this event, which Ben-Gurion described as one of the most formative of his life, came after three years of deliberation. He wasn't quite sure if that's what he wanted to do.
Many pages of the biography are filled not only with descriptions of failures but with agonizing, questioning and complaints, not your typical leadership qualities. "The worker doesn't know if he'll work tomorrow or be idle …. You work all day and in the evening you have to seek work for the next day," Ben-Gurion said in a letter he sent his father from Petah Tikva at the end of 1906. His job in those days was spreading fertilizer.
But in that period he was actually unemployed most of the time, lonely and suffering from malaria. When he went north to the rural settlement of Sejera, the going stayed rough. Working in the fields was hard – and he wasn't the hero he later said he was, Goldstein found.
In his memoirs, Ben-Gurion described the challenge of guarding the nascent Jewish communities, taking credit for some of the achievements. He called himself "the first shomer in the community," the first guard. But as Goldstein puts it, "At that time, he didn't take part in guard duty. The collective didn't give him weapons for protecting himself."
He adds: "The first months in Sejera were very similar to his first days in Petah Tikva. The idyllic beginning eventually turned into an emotional burden," and now the difficulties were more than physical. After only three months he was deposed as leader of the Poale Zion party following a labor dispute at the Rishon Letzion winery in which his mediation efforts failed. "He felt rejected," Goldstein writes.
Not a leader on the battlefield
Amid the hardship, he sometimes tried to encourage himself and his comrades. "Didn't our forefather Jacob suffer from the heat during the day and cold at night for his love? That was love for a woman – love for the land warrants even more," he waxed lyrical in May 1907 amid the exhausting work and daily frustrations.
He railed against the "pettiness and folly of the young people" who thought they would "find in Palestine everything they could find in Warsaw." In another letter he added: "The weak ones, whose idealism was only present in their imagination, will quickly become dejected and despairing."
In fact, he returned to Poland, then part of the Russian Empire, in order to join the Russian army. But after three months of basic training he realized that military service wasn't his thing. His attempt to downgrade his medical status – bad vision in one eye – failed, so he deserted and sneaked back into Ottoman Palestine with a forged passport.
So now he had forged both a birth certificate and a passport. Later, to attend university in Turkey, he forged a high school diploma. He never completed high school.
His later military experience didn't give him opportunities for heroism either. In 1918 he enlisted in the Jewish Legion, which was designed to help the British drive the Turks out of Palestine during World War I. "It wasn't easy for him to bear the military lifestyle with its planned and meticulous daily routines," Goldstein writes. "The monotonous training and the imposed routine wore him down."
But before the war, hardship awaited him even when he returned to Ottoman Palestine. In the spring and summer of 1909, he lived "as a rejected, almost defeated person," to the point where his family feared for his life, Goldstein writes. "Don't worry about me, my time to die hasn't come yet, I still have something to live for," he assured them in a letter from Palestine.
Up to 1910, he continued working as a farm laborer across the country. In the end he admitted the truth, that this kind of work was too hard for him. "I have no inclination for the life of a farmer," he said in a letter to his father.
As Goldstein puts it in his book, "For him, as for others in that unique group comprising the Second Aliyah wave of immigrants, working in those communities was part of a special lifestyle they were pursuing, trying to forge a new Land of Israel character. This worked for only a few, mainly the physically strong ones, who could realize their quest for 'Hebrew labor.'"
For others, including Ben-Gurion, manual labor remained something theoretical; in practice, they moved on to other things. "Hard labor in the fields was not for him," Goldstein writes. "He was too weak, both physically and mentally. Whenever he could, he avoided it."
So how did he become what he became? An alternative explanation can be found in Shakespeare: "Some are born great, some achieve greatness, and some have greatness thrust upon them" – even if Goldstein notes that the first part of that aphorism doesn't apply to Ben-Gurion.
Of course, he had some skills. "He knew how to make decisions and impose his authority. He stood his ground even in the face of dramatic opposition," Goldstein says. "He wasn't hesitant when tough decisions were necessary, even when he knew the results could be disastrous. This included a war involving losses, severe economic hardship, a civil war, international opposition. He wasn't deterred by these things."
Goldstein notes Ben-Gurion's declaration of the state, the opening of the country to mass immigration, the turning of the Israeli army into a people's army, the preventing of the return of Palestinian refugees after 1948, and the turning of Jerusalem into the country's capital.
Paula Ben-Gurion falls short, too
Goldstein, who has published biographies of prime ministers Levi Eshkol, Yitzhak Rabin and Golda Meir, as well as early Zionist luminaries Ahad Ha'am and Menachem Ussishkin, isn't afraid to also address tabloid-style gossip. In this way, he further highlights the gap between the ideal and the reality.
In the biography, this is particularly apparent in the descriptions of Paula Ben-Gurion, the first prime minister's wife. Goldstein shares a raft of uncomplimentary findings.
It turns out she was a profligate liar, including about her age, from which she subtracted five years when she met Ben-Gurion. She also wasn't as young as she said she was when she moved to America; she was 17 when she moved to New York from Minsk in 1904.
She made up the story about being a head nurse, about her alleged many and impressive suitors, including even Leon Trotsky. She described her father as the scion of a quasi-aristocratic family, while actually he owned a store for household knickknacks; his eight children didn't have it easy.
"Her stories suited her emotional needs," Goldstein says. "She wanted to impress the intellectual Ben-Gurion in a way that seemed to her the most impressive." She also lied about her marriage to Ben-Gurion, he says. The two were married in a civil wedding at New York City Hall in 1917, but she later said they had married at her aunt's apartment, with a rabbi present.
Goldstein says Paula gradually started taking over Ben-Gurion's life. He describes her as a capricious woman with a loud voice, not to mention her complaints on almost every topic. She was a "hardscrabble woman who found it difficult to adjust to life" – and was also a worrier and overindulgent in trying to help her husband.
Often "she would rebuke people around him for not leaving her busy husband alone." She worried about his meals, health and rest, even when they were far apart during his long trips in Israel and abroad, during which he cheated on her with other women. Goldstein describes him as "the worst of husbands."
Goldstein describes how Paula fed Ben-Gurion healthy food that he said had no taste. He draws on the work of social-affairs columnist Mira Avrech, who witnessed Paula in action. In 1965 she described how the phone rang on the desk of Ben-Gurion's assistant. Paula was on the line, asking how Ben-Gurion was, and if the windows were closed.
"Go check again! It's cold today and he doesn't feel well. Is the heater on? Make sure it stays on. What about the fan? Isn't it shut? So shut it, it's not good for him. He just had the flu and sweats a lot." Fifteen minutes later she called again. "Did you shut it?" And later: "What's he doing? He needs his warm milk exactly at 10. Don't forget the honey. Make sure he wears his scarf when he leaves the building."
Goldstein is unsparing on another delicate matter, writing that Paula was a kleptomaniac. "She had the habit of stealing things, which embarrassed her husband and his associates," Goldstein writes. He says he heard this from several people, including former President Yitzhak Navon, who was once Ben-Gurion's secretary. This problem got worse over the years, Navon said.
As Goldstein puts it, "It used to be minor and infrequent, but then it became almost a permanent feature. His guards and advisers were aware of it and tried to avoid any unpleasantness. They usually ignored it, and when things got complicated they returned the missing items and apologized or paid for them."
SUBSCRIBERS JOIN THE CONVERSATION FASTER
Automatic approval of subscriber comments.

NOW: 40% OFF
ICYMI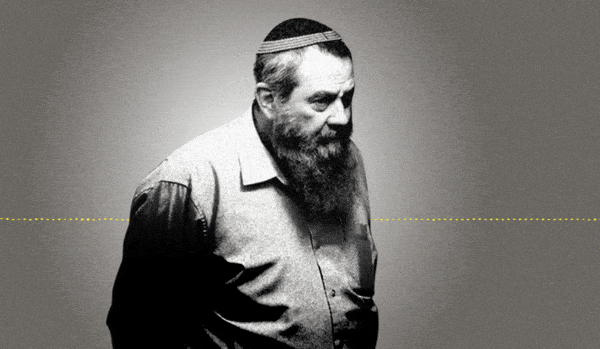 Jewish Law Above All: Recordings Reveal Far-right MK's Plan to Turn Israel Into Theocracy
Why I'm Turning My Back on My Jewish Identity
Down and Out: Why These New Immigrants Ended Up Leaving Israel
The Reality Behind 'The White Lotus' Sex Work Fantasy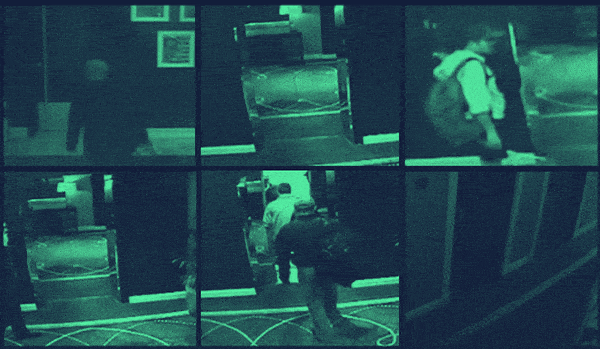 This 'Dystopian' Cyber Firm Could Have Saved Mossad Assassins From Exposure
Comeback Kid: How Netanyahu Took Back Power After 18 Months in Exile