Opinion |
The One Move Trump Should Make to Actually Defend Israel
Israel's defense establishment has always been cool to the idea of a defense treaty with America. But a formal pact is now urgent - and strategically vital
'A defense treaty with the U.S. is of vital strategic importance for Israel, and it should be concluded as soon as possible'
Credit: Marc Israel Sellem
Between salvos of Hamas rockets, Netanyahu shenanigans and Trump's antics, you may have missed the really big news, an issue which will have lasting effects on the U.S.- Israel relationship: are the two states now nearer than ever to signing a defense treaty?
Days before Israel's (inconclusive) second round of elections in September, President Donald Trump helpfully declared he was discussing the issue with Israeli Prime Minister Benjamin Netanyahu as an act that would "further anchor the tremendous alliance between our two countries." Lindsey Graham, the influential senator close to Trump, is working to promote the idea.
Netanyahu is continuing his efforts towards more substantial progress on a treaty, reportedly with the support of the IDF chief of staff. He stated the treaty would be a key issue on the agenda of talks with U.S. Secretary of State Pompeo in Lisbon this week.
Opposition leader (and former IDF chief) Benny Gantz announced in no uncertain terms this week that he dissented: any such treaty would "limit Israel's actions and the IDF's ability to protect the country from the threats it faces." He added that a treaty was inherently "opposed to the position expressed by [Israel's] security establishment for decades."
Gantz is correct that the majority of Israel's defense establishment has opposed the idea of a U.S. defense treaty – but that opposition has never been unanimous. It is a long-standing issue which both now, and over the years, has attracted articulate supporters and opponents.
Netanyahu's renewed involvement undoubtedly reflects a further attempt to exploit every possible avenue that would save him from incarceration, but the strategic justification is real and worthy of careful consideration.
My belief is that a defense treaty with the U.S. is of vital strategic importance for Israel, and it should be concluded as soon as possible. This is why.
Fifty nations, including 28 NATO members, have defense treaties with the United States; the last such treaty, with Japan, was signed in 1961. Ever since that time, and especially with the end of the Cold War, the U.S. has refrained from bestowing this supreme strategic commitment upon any nation.
Israel's first prime minister, David Ben-Gurion, sought a defense treaty with the U.S. as early as the 1950s. Rabin, Peres and Barak all considered the possibility, as a strategic quid pro quo designed to make the painful concessions required for peace - with either the Palestinians or Syria - more palatable for the Israeli electorate. Bill Clinton was the only president to date apparently willing to conclude a defense treaty, albeit with considerable reluctance, as the price of peace.
So what is reason for the perhaps surprising opposition of Israel's defense establishment to a defense treaty? There is little disagreement that a treaty would provide Israel with important strategic benefits, but as with everything in life, there are also downsides, and they have informed majority opinion within the defense establishment to date.
I was a long-standing member of the minority within the defense establishment that always believed that Israel's concerns could be adequately addressed and if so, that the advantages of a defense treaty far outweighed any residual considerations. The threats Israel faces have changed, and so too must the responses it adopts.
Israel's primary concern was of a loss of its national freedom of manoeuvre, due to the need for joint consultation that constitutes the very essence of a defense treaty.
But think hard for a moment. When was the last time Israel conducted a major military or diplomatic initiative without first consulting with the U.S.? In reality, that hasn't happened in decades, even in the face of existential threats such as Iran. A defense treaty would not materially affect Israel's freedom of action.
To ensure that Israel could maintain its manoeuvrability, a defense treaty could have built-in limits. This is exactly what is proposed by Admiral (ret.) James Stavridis, a former commander of NATO, whose public prestige was such he was considered as both a potential vice-presidential running mate for Hillary Clinton and a Secretary of State for Trump. Stavridis, a long-time supporter of the idea, recently published two excellent policy papers on the defense treaty issue, even going so far as to propose a full draft of the putative treaty.
Stavridis proposes that the treaty with Israel, like many other U.S. defense treaties, be limited in scope, in this case to existential and other extreme threats. Israel does not need the U.S. for lesser threats, such as Hezbollah, and the U.S. does not wish to be involved in them.
Conversely, Israel certainly may need the U.S. if Iran succeeds in going nuclear, and especially if the nightmare scenario of a Middle East with multiple nuclear actors materializes. The likelihood of this happening has grown recently, given Turkey and Saudi Arabia's growing nuclear ambitions.
The second primary source of Israeli concern has been over a possible U.S. demand that Israel divulge and even dismantle its purported nuclear capabilities, as a condition for the treaty. In practice, there is no precedent for a demand such as this in existing American defense treaties, which actually note the sides' sovereign right to act independently in their own defense.
The U.S. has consistently provided diplomatic backing for Israel's purported nuclear capabilities in the UN and other international forums. Furthermore, it is highly unlikely that the U.S. - assuming it even agreed to negotiate a defense treaty - would raise a demand that would presumably be a complete nonstarter for Israel and lead to the negotiations' collapse. Israel, in any event, could always back out.
In addition to these two primary concerns, a number of secondary ones have also informed Israeli thinking.
First, is a concern over "reciprocity," i.e. that Israel might be called upon to help defend U.S. interests around the world. In practice, the treaty would presumably be limited to the Middle East, just as the long-existing treaties with Japan, South Korea and Australia are limited to their theaters of operation. Israel would also reserve its sovereign right to determine the extent and nature of the assistance it extended to the U.S., much as all American allies do.
A second concern is that the U.S. would not, in the end, actually be able to conclude a treaty with a country whose borders have not been fully determined and that the very attempt to do so would merely serve to accentuate the differences between the two countries.
Germany, however, joined NATO at a time when its borders with East Germany were not recognized, much as South Korea's borders with the North are not today, and Japan has ongoing border disputes with Russia. Many may be surprised to learn that much of the U.S.-Canadian border has yet to be fully determined.
A third and more well-founded concern is over the ramifications of a defense treaty for Israel's ethos of self-reliance - the principal that Israel alone defends itself, by itself - which has always facilitated the support of the American public. Some U.S. allies have indeed developed an excessive degree of reliance on it. In this case, however, the treaty would be limited to extreme cases and - rest assured - Israel will still have sufficient threats to deal with by itself.
Fourth, is concern that the level of bilateral cooperation is already so great, that a defense treaty would not actually upgrade it significantly. In practice, the treaty is designed to do precisely that, inter alia, by equating Israel in the area of intelligence cooperation with America's foremost allies (the "5 Eyes" – the U.K., Canada, Australia and New Zealand). Cyber is another area in which the treaty might have a significant contribution.
Moreover, the primary benefit of a treaty such as this is not necessarily in the immediate benefits derived, but the fundamental, long-term deterrent message it would convey to Israel's adversaries. It is worthy of note, that there has yet to be a war in which the existence of an American ally was threatened, since the U.S. began concluding such treaties in the 1940s.
Fifth, an argument that has been made by some on the Israeli right, is that the United States is a power in decline and that Israel should not bind itself too closely to its fate. The U.S. is undoubtedly going through a difficult period, but much like the news of Mark Twain's death, so, too, the news of American decline are premature. The U.S. has gone through similar periods in the past, has always emerged with renewed vigor and, in any event, will remain a leading superpower for decades.
Paradoxically, President Trump, whose penchant for overturning long established ways of doing things is typically highly destructive, may actually constitute one of the last opportunities to conclude a defense treaty. 2020, a U.S. election year, is a particularly opportune time to pursue this goal and it should be defined as a foremost Israeli national objective.
One of the primary reasons for seeking a defense treaty is related only indirectly to defense considerations. A number of tectonic demographic processes are underway in American society today that are likely to lead to a gradual weakening of the bilateral relationship, regardless of any action on Israel's part.
To this one must add the destructive impact that Israel's policies on the Palestinian issue have had on the relationship, as well as the festering anger over the Iranian issue. Support for Israel among Democrats, the primary pillar of American support in the past, is in freefall, and there is even growing alienation among the U.S. Jewish community.
A defense treaty will not prevent these trends, but may help guarantee the longevity of the "special relationship" for the decades to come. Little is of greater importance for Israel's security.
Chuck Freilich, a former deputy Israeli national security adviser, teaches political science at Columbia and Tel Aviv universities. He is the author of "Israeli National Security: A New Strategy for an Era of Change" (Oxford University Press, 2018). Twitter: @FreilichChuck
Click the alert icon to follow topics:
SUBSCRIBERS JOIN THE CONVERSATION FASTER
Automatic approval of subscriber comments.

NOW: 40% OFF
ICYMI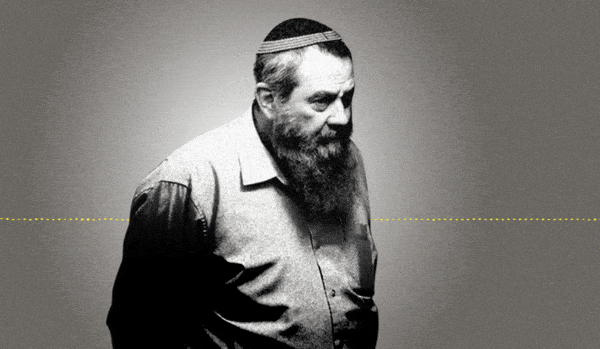 Jewish Law Above All: Recordings Reveal Far-right MK's Plan to Turn Israel Into Theocracy
Why I'm Turning My Back on My Jewish Identity
Down and Out: Why These New Immigrants Ended Up Leaving Israel
The Reality Behind 'The White Lotus' Sex Work Fantasy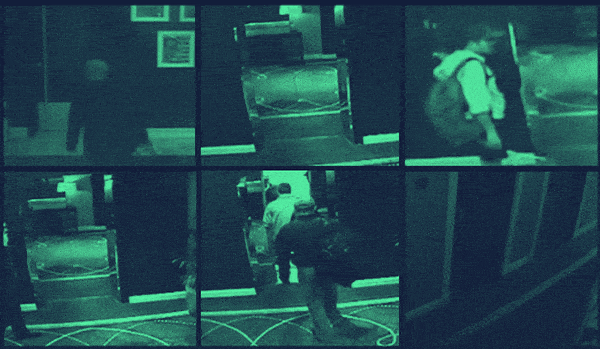 This 'Dystopian' Cyber Firm Could Have Saved Mossad Assassins From Exposure
Comeback Kid: How Netanyahu Took Back Power After 18 Months in Exile