Analysis |
Three Scenarios for Netanyahu's Chaotic Climax: The Good, the Bad and the Horrendous
Salvation, stagnation or capitulation – These are the ways Israel's paralyzing political stalemate might be resolved
A protest in support of Netanyahu outside the Prime Minister's Residence in Jerusalem, November 21, 2019.
Benjamin Netanyahu has effectively ground Israeli democracy to a halt. The prime minister is holding his own country hostage. Netanyahu's unrelenting effort to avoid criminal prosecution is the one and only reason that Israel is facing its third elections in a year. It's also the one and only reason that the rule of law is under threat, and the one and only reason that, in a worst-case scenario, calamity is just around the corner.
Make no mistake: Netanyahu's usurpation of legitimate authority is already well under way. He short-circuited established norms after failing to form a government following the April elections by forcing a newly-elected Knesset to disperse itself rather than hand over his presidential mandate to Benny Gantz, as required by law. He is now on the verge of repeating the very same trick, despite his second straight electoral flop, and, more importantly, despite being indicted for corruption by Attorney General Avihai Mendelblit.
There are few democratic countries in which a prime minister who has been charged by his own police, state prosecutors and attorney general with bribery, fraud and breach of trust could remain at his job for more than 24 hours.
By the same token, there are few Israelis who could have imagined that a prime minister confronted with such a thoroughly investigated, extensively-documented and lengthily-deliberated criminal charge sheet would not only cling to power, but use all the powers invested in his august position in order to elude the long arm of the law.
Netanyahu has successfully transformed his personal presumption of innocence into a protective shield for his political fortunes as well. His backers cite Israel's Basic Law, the Government, which compels the prime minister to resign only after a "final verdict" in the courts. And thus differentiates him from indicted cabinet ministers, who the Supreme Court has ruled cannot continue in office.
They ignore the fact that the law only stipulates the latest date in which a prime minister must leave office; the law says nothing about when it is deemed immoral or irrational for him to remain at his job.
Netanyahu's disciples also gloss over the fact that the law was intended to protect the legitimacy of elections, and that the people's choice is not thwarted prematurely by legal proceedings. Netanyahu, however, has twice failed to gain a popular mandate and is functioning under what are supposed to be the limited authorities of a caretaker government. He is not "the prime minister" envisaged by the law.
Netanyahu has willfully let a dangerous genie out of the right-wing bottle by recruiting ever-increasing numbers of believers in his cockamamie conspiracy theory about a wide-ranging plot to unseat him by legal means. Media mavens quarreled this week about the small but nonetheless sizeable contingent of cook, crackpots and hoodlums who participated in Saturday night's pro-Netanyahu demonstration in Tel Aviv, and whether it was representative of the whole. Meanwhile, the more ominous and overlooked signals came from the overwhelming majority of typical Likud voters and Jewish settlers that bellowed out Netanyahu's demented allegations about an alleged coup, and displayed genuine rage at what the prime ministers' lackeys describe as a justice system gone rogue.
The political stalemate has brought government decision-making to a halt - and public confidence in Israeli democracy to an all-time low. Netanyahu's unconscionable incitement against police and prosecutors, and his claim of an attempted putsch – amplified by his feckless Likud colleagues and disseminated by an astonishingly uncritical Israeli media – is sparking sustained outrage among his constituents. The chances of civil unrest, if not an actual civil war, have increased from unthinkable to unlikely.
With ten days left for the Knesset to get its act together and agree on a new prime minister and government before it automatically disbands and plunges Israel into a third and even more polarizing election campaign within a year, confusion reigns supreme. Israel is a political and constitutional basket case in a twilight zone, from which it can emerge into three basic scenarios: The Good, the Bad and the Horrendous.
THE GOOD in terms of Israel's safety, sanity, and future wellbeing – it's easy to define: All it requires is for Netanyahu to vacate his office and remove himself from politics in order to stand trial and, if one believes him, to prove his innocence. Netanyahu's exit would free Israel from his omnipresent domination, allow it to return to what passes here for normalcy, and pave the way for Israel to return to the bitter, divisive but nonetheless functioning democracy it used to be.
There are four basic pathways to Netanyahu's ejection: The least dangerous or injurious would be for Benny Gantz, or anyone else other than Netanyahu, to garner 61 signatures from current members of the Knesset, receive the presidential mandate and cobble together a new government before the December 10 deadline for dispersal. Netanyahu could be history within two weeks.
A second and more precarious avenue could present itself if it is Netanyahu who succeeds in collecting 61 signatures, and by doing so, compels the attorney general to decide whether an indicted criminal defendant is barred from forming a new government (as opposed to staying in office, as mentioned above.) If Avihai Mendelblit's answer is no, the ensuing turmoil could spark the long-awaited uprising in the Likud that would see Netanyahu replaced with another, probably his only declared rival, Gideon Sa'ar.
The good news is that Netanyahu would be removed to safety. The bad news is that if it is the attorney general who sends the prime minister on his way, and his decision is upheld by the High Court of Justice, Netanyahu might not go quietly. Thousands of his ardent followers, locked and loaded against his supposedly illegitimate ouster, are at Netanyahu's beck and call.
The third variation that leads to Netanyahu's exit is a presidential clemency deal that would quash his prosecution in exchange for leaving office and promising never to return. The presidential pardon is normally reserved for convicted criminals but the clemency given to Shin Bet operatives in the infamous 1984 Bus 300 affair could serve as precedent. Opponents believe a pardon, especially one that does not require Netanyahu to admit any guilt, would undermine the concept of equality before the law. Supporters believe that such an arrangement provides the best option for getting rid of Netanyahu while maintaining peace and quiet among the restless natives.
The fourth and longest route to a good ending – which may also be the wisest - is through the impending third elections, slated to be held in March, which no one seems to want. Despite current polls that show Likud maintaining its power, many Likud and right-wing politicians smell potential disaster for their camp if Netanyahu remains at the helm.
A decisive vote against Netanyahu by an electorate fed up with his Get-Out-Of-Prison-Free campaign could relieve Israel of his suffocating presence, and possibly push the Likud to take a lengthy vacation for recuperation in the opposition. A clear-cut loss would also stifle claims that Netanyahu had been ousted undemocratically, though resentment would continue to fester in right-wing circles.
THE BAD scenario is a prolonged extension of the current stagnating stalemate, with Netanyahu continuing to call the shots. In case of a March election – even one he loses – Netanyahu will remain in power until the ballot is held, and for as long as it takes his successor to set up a new coalition. This will give the prime minister many more weeks in which to try and circumvent his expected trial by inflaming passions against the legal system, and by appointing kowtowing toadies to sensitive positions – e.g. Justice Minister Amir Ohana who is demoralizing ministry officials and is illegitimately claiming the right to name a replacement for the outgoing State Attorney. And Shai Nitzan, who has been cast as chief villain by Netanyahu supporters.
Just to be clear: If current polls are correct, the results of the next elections won't be markedly different than the previous two held this year. Which means that the entire rigmarole, so expertly manipulated by Netanyahu, would start all over again in what can only be described as an Israeli version of Groundhog Day: Elections come and go, the political dead end remains in place, as social and political polarization deepens and an indicted criminal defendant continues on as prime minister, until either he or the rule of law is broken.
THE HORRENDOUS scenario has two versions, one worse than the other. The tamer version, ironically, is civil strife and public mayhem, most likely as a result of a legal edict that evicts Netanyahu from office before his trial, and possibly in the wake of his conviction in a court of law. The prospect of angry right-wingers taking to the streets or resorting to violence against suspected participants in the delusionary anti-Netanyahu plot is unlikely - but far less inconceivable than previously thought. Much will depend on the exact circumstances of Netanyahu's forced exit – a full trial, with all the evidence on hand, could dampen the anger and sap the energy of his cadres. Netanyahu's political career would end with a whimper rather than a bang.
Of course, if Netanyahu stands trial and is somehow exonerated, there is a slight chance he could return as a triumphant Caesar with the entire country groveling for his forgiveness. But given the notorious length of Israeli court proceedings, even if they are fast-tracked for Netanyahu, by the time appeals are heard and decided in the Supreme Court, reality on the ground will have shifted. Netanyahu's hypnotic allure might wane, and the prospects for his victorious return will have dissipated with the passage of time.
Which leaves us with the absolute worst-case for anyone who views Netanyahu's continued tenure and dark influence over the Israeli electorate as a clear and present danger. It is neither violent, illegitimate nor undemocratic: A resounding Netanyahu victory in the upcoming March elections, which may seem improbable but is far from impossible.
Although Netanyahu's personal popularity has been slowly but gradually receding in recent months, and while Israeli voters yearn for the political stability that he is steadfastly undermining, any serious security flare-up on Israel's northern or southern borders – never mind an actual outbreak of hostilities with Iran – could turn the tide. Netanyahu's experienced hand at the wheel could loom larger in voters' minds than his alleged criminal transgressions.
One should never underestimate Netanyahu's well-known political ingenuity or his newfound Trump-inspired penchant for the unthinkable or outrageous. Netanyahu will fire all his cannons and use every trick in the book in order to frame the election campaign not as a personal referendum, but as a clash of civilizations. He will drive as deep a wedge as he can between Jews and Arabs, right-wingers and leftists, secular and religious, and Ashkenazim and Sephardim. He will cultivate tribalism; spark resentment, and nurture hate in order to rally his voters, including those personally disappointed by his conduct, against the elitist barbarians at the gate. And he could very well succeed.
A clear-cut Netanyahu triumph at the polls would pit his renewed popular mandate against a besieged and beleaguered legal system. It would pave the way for the Israeli right to piggyback on Netanyahu's law-defying victory as they wreak their longed-for havoc and destruction on the liberal trappings of Israeli democracy.
An electoral victory would give Netanyahu the excuse to supplant Israel's checks and balances with majority rule, which, in his case, means that one man will rule alone. Netanyahu would be free to investigate his inquisitors, prosecute his prosecutors, grant himself immunity, upend Israel's constitution, and do away with the Supreme Court's ability to review executive decisions. And finally get rid of all the gatekeepers and guardians and snobbish feinschmeckers that, in the eyes of his supporters, conspired against him.
Netanyahu could then remold Israel in the increasingly belligerent, intolerant, authoritarian and self-aggrandizing way he has conducted himself in office in recent years. Which would be, for democracy-cherishing Israelis and their supporters abroad, the most horrendous nightmare of all.
Click the alert icon to follow topics:
ICYMI
Ken Burns' Brilliant 'The U.S. and the Holocaust' Has Only One Problem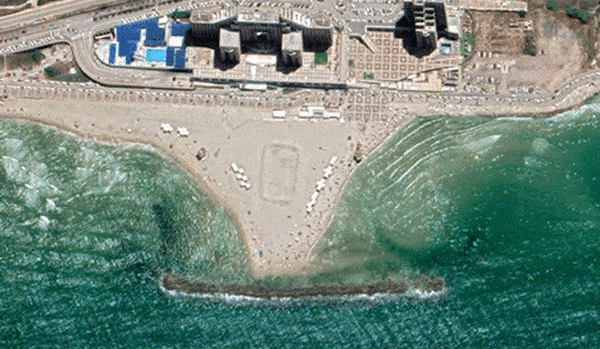 Facing Rapid Rise in Sea Levels, Israel Could Lose Large Parts of Its Coastline by 2050
Lapid to Haaretz: 'I Have Learned to Respect the Left'
The Mossad's Fateful 48 Hours Before the Yom Kippur War
As Israel Reins in Its Cyberarms Industry, an Ex-intel Officer Is Building a New Empire
How the Queen's Death Changes British Jewry's Most Distinctive Prayer