Inside the Fight to Stop Israel Deporting Israeli-born Children
Children's rights are at center of a legal debate that will decide whether hundreds of children could face deportation to the Philippines — a country many of them have never even visited
13-year-old Gena Antigo and 10-year-old Ralph Harel. Both were born in Israel to a Filipino mother on a work visa and now face potential deportation
Credit: Tomer Appelbaum
Last May, Gena Antigo updated her Facebook profile photo. Being a sixth-grader at the time, it was of course a selfie. In the picture, she lies on the ground with a broad smile, her eyes sparkling, her hands folded into the shape of a heart. The words on her shirt read "Now is the best moment of my life." The text framing the photo says: "I Stand With Israel Forever."
At dawn last Wednesday, as the Israeli-born 13-year-old was getting ready for school, Population and Immigration Authority officials came to the apartment where she lives with her Philippines-born mother, Berly, who has lived in Israel without a permit since 2004. They were arrested and sent to a prison near Tel Aviv, pending possible deportation to the Philippines — a country Antigo has never lived in or even visited. Friends and activists who spoke with the teenager while she sat in a jail cell reported that she could not stop crying.
The following day, hundreds of Israeli children — many of them Antigo's classmates — demonstrated outside the Ramle prison where Gena and her mom were being held. Also detained there was an Israeli-born Filipino boy, 10-year-old Ralph Harel, and his mother Maureen. The protesters held signs stating "They are children, just like us" and chanted "Dery, Dery, interior minister, children are not criminals," referring to Arye Dery, whose ministry oversees the Population and Immigration Authority in charge of deportations.
The day after the protests, an Israeli appeals court ordered that all four of the detainees be released. And it went a step further on Sunday, overturning the deportation order and chiding the Population and Immigration Authority for not taking the children's welfare into account, despite new Justice Ministry guidelines stating that they must do so.
Advocates say the precedent set by Sunday's decision may well prove a tipping point. "Potentially, it is a huge change," says David Tadmor, the lawyer representing Gena Antigo and several other families faced with deportation. "These are children born and educated in Israel, they speak Hebrew and not the language of where their mothers come from. They are completely integrated here and know no other country except Israel. It will be hard to argue that it's to their benefit to be deported to another country," he says. But two more Israeli-born children of foreign workers were arrested Thursday morning, according to Sigal Rozen, public policy director for the Hotline for Refugees and Migrants.
"It feels like these families are being hunted, and taken out one by one," says Lesley Benedikt, mother of a third-grader at Gavrieli Ha'Carmel School. The mother of a sixth-grader at the school was arrested today. A protest is being planned by school parents later in the day.
'I am human'
Foreign workers, mostly women from the Philippines, began arriving in Israel in the 1990s to fill what was termed a worker shortage. Most work as caregivers for elderly and disabled Israelis, and today their number is estimated at about 60,000.
Some arrived in their early twenties and remained in Israel, violating the terms of their (on average five-year) work visas — which, with one eye on the potential issue of having them give birth to children in Israel, prohibited them from engaging in romantic relationships. If they had a child here, the conditions of their visa stipulated that the visa was automatically revoked unless they sent their babies home. But most of them, enticed by what they saw as a better life here, stayed on with their children and continued working illegally.
According to the predominantly Filipino activist group United Children of Israel, an estimated 600 families currently face deportation, having lost their legal status in Israel. One of the activists, Brenda (who asked that her surname not be used), says the stipulation against having families is cruel. It's a ruling that does not exist in other Western countries that use foreign workers, activists say. "I came here to work. But I am human — I didn't know I would one day meet my husband here," she says.
In practice, Israel has not enforced that deportation policy. First in 2006 and then again in 2010, the Israeli government — under public pressure to act and help such families — granted permanent visas to some 4,000 people (the Filipino parents of Israeli-born school-age children, and the children themselves), according to the Hotline for Refugees and Migrants' Rozen. (The public pressure for those visas was expressed across political lines, because, for Israelis, this is not an abstract issue: These are people they have come to know and cherish as caretakers of their elderly parents, grandparents and disabled loved ones.)
After 2010, if a foreign worker was approached by the authorities, they could show proof of having a school-age child and be released. Sure, no new visas were granted this decade, but a de facto policy was in place, Rozen argues. However, that changed this summer when 17 school-age children from 11 families were arrested by the immigration authority. One child and his mother were subsequently deported, while the others were all released.
The timing of the crackdown, and the fact it is happening at all, is causing confusion and anger among activists. Israel has spent over six months functioning with a transitional government while the political parties try to form a ruling coalition, and in turn there can be no legal directive to change policies now, activists and lawyers argue.
'One of us'
Gena Antigo, like many of her peers, is active in Israel's Scouts. The youth movement made a rare foray into the world of politics on Tuesday by organizing a demonstration whose message was "They're one of us." This has also been the overwhelming sentiment among school officials, parents and children since the crackdown began this summer.
Hundreds of Scouts, clad in khaki uniforms, gathered in one of the city's main squares, holding signs, waving Israeli flags and chanting "No to deportations." Dozens of the Scouts were children of Filipino migrant workers or African asylum seekers. Several Filipino families stood on the protest's edge, joining in. Among them was Brenda, holding a sign saying "Please don't deport us." She was in attendance with her 13-year-old daughter and 10-year-old son. "We are fighting for them — for their rights to stay here," she says, stroking her daughter's hair.
Brenda is gratified by this outpouring of solidarity. "This is new — having so many people support us," she notes. For years, she had been a caregiver for the elderly. But after she had children, she started cleaning homes to get by.
As more members of the tight-knit Filipino community arrive at the protest — most of them members of the United Children of Israel — she greets them with hugs. The community meets at church and each other's homes on weekends, their kids go together to "Sunday School" (held on the Jewish Sabbath, the day they're off school). The women chat in one of the Philippines' official languages, Tagalog (English is the other).
Like most of her friends, she speaks mostly English and Hebrew with her children. Embracing one of her friends as she arrives at Habima Square, she turns to greet the friend's son, who just turned seven: "Mazal tov!" she exclaims.
Jasmine Sukjai, 16, was born to Filipino parents in Israel and is the leader of a south Tel Aviv Scouts group mostly comprised of children of migrant workers. Gena Antigo is part of the group of seventh-graders she leads. Jasmine recounts trying to stay upbeat when she met the kids after Gena's arrest — and her own example could offer a ray of hope: She too was once slated for deportation, but she and her family were among those granted residency status as part of the 2010 decision. She will soon be drafted into the army — an Israeli rite of passage she says she's looking forward to. She even knows she wants to serve as a combat soldier. The army is a path already taken by other children granted permanent residency status; according to the Hotline for Migrant Workers, many have also converted to Judaism.
For now, though, Jasmine is focusing on her fellow Scouts. "I try to give them a sense of confidence that things will work out OK for them too," she tells Haaretz.
Tel Aviv Deputy Mayor Zippi Brand became active in the anti-deportation struggle after two girls from her daughter's seventh-grade class came to her office in June and asked for help. They were concerned that two classmates might be deported.
"We know these children, they were raised here, they're going to the same school as my daughter. They're part of our lives here," says Brand. "I think this is bigger than just Tel Aviv, although there is more of a response here. … But I'm hearing support [for the struggle] from all over the country."
Brand says part of the problem is that Israel has failed to review its immigration laws and to recognize the new reality. Founded as a national home for the Jews, the state has yet to figure out the puzzle of granting a set path for citizenship or permanent residency status to non-Jews not married to Israeli citizens who want to live here. "In the last 20 years we have seen an influx of asylum seekers and foreign workers, but the country never sat down and decided what to really do with these people," she says.
'Feeling paranoid'
A Filipina woman who was only comfortable sharing her first name, Beth, says she first came to Israel in 1999. She's 45 now and has a 12-year-old daughter.
Since the crackdown began over the summer, she has had no fixed address, preferring instead the feeling of security that comes from moving apartments every few weeks. (The arrangements are made by Israelis who have reached out to help her and other families in a similar strait.)
Her daughter tells her she's afraid to go to sleep, that she thinks she hears the footsteps of immigration officers approaching their door. So their nights are long, both of them lying awake, trying to push away the anxiety long enough to catch some sleep.
"You don't sleep as well because you don't know what will happen," Beth says. "You start feeling paranoid. You don't know what will happen the next day."
Beth is one of the founders of United Children of Israel and continues to care for the elderly — in the past 20 years she took care of one woman for five years, a man for 12 years, and most recently has been working for a couple.
"I am worried for my daughter, not for me," she tells Haaretz. "We are talking about kids who were born here, educated here and who are in every way Israelis. This is not about the mothers, it's about the children. The government let them stay here, educated them, and now they are Israeli in every sense of the word. My daughter has never even visited the Philippines," she says.
Beth recounts the story of a girl, now 13, who was deported to the Philippines two years ago and has not recovered from the trauma of being uprooted. Those close to her say she is despondent, even suicidal, Beth notes. "So here we are jumping from one house to another to be safe," she says. "We are fortunate that there are a lot of good Israelis, letting us stay here. And we cannot leave our jobs."
Once her daughter is grown up, Beth sees herself returning to the Philippines and hopes her daughter will stay here in Israel. It's the country her daughter feels she belongs to. It's the only home she knows.
Beth says she tells her daughter stories in a bid to calm her down. "I say, 'Don't worry, Mommy is next to you. Mommy won't let you down. I'm here.' But still she says, 'I'm scared they will come for us.'"
'Legal rights'
The Interior Ministry insists it has not enacted any new policies, and that this summer's crackdown is merely an enforcement of existing policy.
"As in other years, there have always been arrests of illegal residents throughout the year," the ministry tells Haaretz in a statement.
"This has been written dozens of times in our responses, but unfortunately there are those who insist that the policy has been changed," it adds. "We are talking about the arrest of illegal residents who have knowingly violated the law for many years."
The ministry adds that during the last school year, an experimental exemption was introduced that allowed children to finish the school year and then leave Israel, but that the mothers did not comply.
"We also expect, and especially from educators who have been outspoken on this subject, to address the principle of parental responsibility [of the foreign parents] — but surprisingly it is never mentioned," the Interior Ministry statement concludes.
Harel and Antigo's lawyer, Tadmor, has been working with them and other such families pro bono in a bid to fight the deportations. His strategy has been to focus on the children's rights, not the legalities surrounding their parents' situations.
"In Israel, children have legal rights in many respects, but somehow it never became part of the legal discussion here," he explains. "That is something we tried to change: To introduce children's rights into the debate and change the way the law around putting people in jail is interpreted and applied."
He hopes the appeals court's decision on Sunday, positioning the children's welfare at the heart of the matter, will be a pivotal moment. "What has changed is not technical. The Population and Immigration Authority must now conduct a hearing where the best interests of each child, including the implications of deportation, must first be taken into account," he says. "It is not something they bothered to do in the past — in our opinion, in violation of our laws and basic legal principles."
Asked how he thinks it will all play out, Tadmor admits he's not sure. "It's only one step in a long struggle, definitely not the end," he says.
Click the alert icon to follow topics:
SUBSCRIBERS JOIN THE CONVERSATION FASTER
Automatic approval of subscriber comments.

NOW: 40% OFF
ICYMI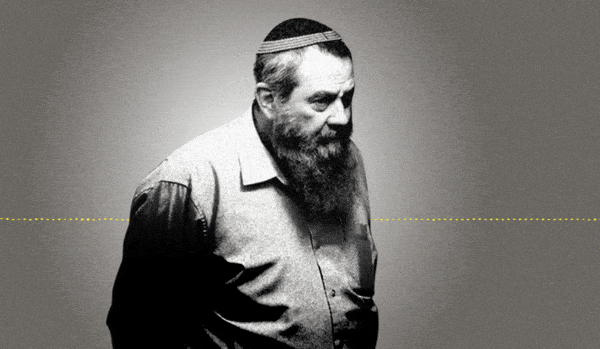 Jewish Law Above All: Recordings Reveal Far-right MK's Plan to Turn Israel Into Theocracy
Why I'm Turning My Back on My Jewish Identity
Down and Out: Why These New Immigrants Ended Up Leaving Israel
The Reality Behind 'The White Lotus' Sex Work Fantasy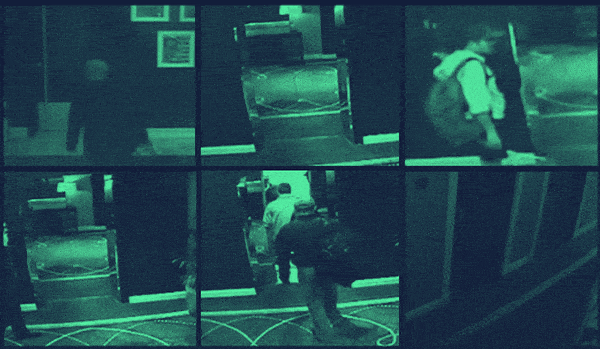 This 'Dystopian' Cyber Firm Could Have Saved Mossad Assassins From Exposure
Comeback Kid: How Netanyahu Took Back Power After 18 Months in Exile