Opinion |
Targeted Killings: Israel's Greatest, Foolish Gift to Iran-backed Islamic Jihad
Targeted assassinations are a failed Israeli policy which only revive support for Gaza's most militant jihadists
Palestinian Islamic jihad militants take part in a military show marking the 32nd anniversary of the organisation's founding, in the central Gaza Strip. October 3, 2019
Credit: \ IBRAHEEM ABU MUSTAFA/ REUTERS
This article was orginally published on Nov 5th, 2019. On Nov 12th, Israel killed a top Islamic Jihad commander, in first such operation since 2014 Gaza War.
*
Last weekend, Islamic Jihad activists surprised Israel and Hamas, launching 10 primitive projectiles towards Israel's south after a long period of calm.
And the pretenders to Israel's political throne, Benny Gantz and Yair Lapid, surprised nobody when they declared Israel should respond by returning to the policy of targeted killings of prominent Palestinian militant leaders.
Islamic Jihad's actions go against the tide of public opinion in Gaza, whose long-suffering population has no interest in provoking another round of ruinous conflict with Israel. But the greatest gift Israel could bestow on Islamic Jihad, mainstreaming what is right now a peripheral position, would be to reinstate its assassination policy.
Islamic Jihad's escalation was all the more perplexing coming just two weeks after Egypt invited its leaders to Cairo alone - without Hamas. That signalled to the group's leaders they'd achieved the special attention they've been craving. Egyptian intelligence deliberately inflated their egos by marking them as equal to Hamas - if not as potential replacements.
They even got a sumptuous leaving present: Egypt released 81 IJ members, who'd been detained in Egyptian jails, some of whom were senior activists or their relatives. All of this theater was designed to buy Islamic Jihad's cooperation in maintaining the ceasefire status quo.
Egypt's generosity was insufficiently enticing. After the rocket launches, Saraya Al-Quds, the IJ's armed wing, stated that it was retaliating for Israel's resumed use of live fire on Gazan protesters in the weekly Great Return March, where 88 protesters were injured last Friday.
But Islamic Jihad's escalation was not widely welcomed in Gaza. It went against factional consensus that generally govern the actions of armed groups. It was seen as a futile provocation at best, or an attempt to sabotage ongoing talks to hold Palestinian elections, at worst.
One angry Facebook post spared no punches:
"The crude projectiles that you call in vain "rockets" are not acts of resistance, but acts of open warfare…these rockets are really absurd and harm the higher interests of the Palestinian people .. the [IJ] statement concealed from the public the your Iranian funder's interest in this escalation, to cover up the big uprisings in Iraq and Lebanon against Iranian influence...the future of the whole people is smashed up, walking into the unknown, thanks to your missiles that didn't even kill an ant!"
The only logical explanation for their self-aggrandizing performance is that attention-seeking IJ commanders were trying to re-state their significance and agency to Egypt. Those Islamic Jihad leaders want to be seen as distinct, direct players in ceasefire talks; that they receive the same status and benefits as Hamas, instead of being lumped with other minor Gazan factions, whose compliance with Hamas is taken for granted and whose opinions are largely ignored.
Islamic Jihad wants to make clear it is now capable of independent action without Hamas' prior approval, but more than that: it controls the rhythm of life in Gaza – one day status quo, one day escalation.
Of course, the status quo in besieged Gaza is itself inherently unstable and unsustainable. That gives room for those trying to challenge the status quo, when there's seemingly no better option to improve a deteriorating situation - even if their actions are frowned upon.
Into this scenario comes the Israeli politicians who can, apparently, find no better occasion to display their provocative rhetorical prowess than when Gaza kicks and screams in its death throes.
Kahol Lavan leaders Benny Gantz - now tasked with trying to build a governing coalition - and his sidekick Yair Lapid, opportunistically attacked Netanyahu's "surrender policy" of buying Gaza's silence with the meager and tentative easing of the blockade.
They suggested an even worse alternative: Applying greater force in Gaza to "restore deterrence," including reinstating assassinations. The ultimate expression of macho futility: if you bang your head against the wall and it doesn't fall, bang harder.
Calls for assassinations might satisfy an angry base, but it's a proven recipe for disaster. Israel's targeted killings in Gaza have always led to a more radical Hamas, unified its base around revenge and retaliation, and always prompted serious escalations that led to chaos.
In 2012, Operation Pillar of Defense was sparked after Israel assassinated the top Hamas al-Qassam commander, Ahmed Al-Jabari, who ironically was in charge of maintaining Israel's security perimeter in Gaza as part of his efforts to reach a permanent cease-fire agreement with Israel.
Hamas launched tens of projectiles in retaliation, one of which set a precedent by hitting Tel Aviv. By the end of the seven-day operation, Israel had killed 177 Palestinians, 129 of whom were civilians, but no "deterrence" was achieved. And then perhaps countering Israel's expectations, Jabari's replacement, Marwan Issa, wasn't as tolerant or open minded as his predecessor after all, and worked tirelessly to upgrade Al-Qassam's military capabilities.
Similarly, in 2014, the prolonged targeted killing of active IJ militants eventually fanned the flames of the escalations that led to Operation Protective Edge. Israel pounded Gaza, killing 1,492 civilians and rendering 100,000 Gazans homeless but again - achieved no deterrence.
On the contrary, it left a deep mark that led to a stronger emergence of radical Salafist and Jihadist groups who capitalized on the ensuing devastation and despair to periodically provoke Israel to shake things up.
If resumed, Israel's policy of assassinations in Gaza would only unleash the pent-up fury of Gaza's siege and status quo. And it would give legitimacy for armed groups to retaliate at will with heavier and more serious attacks.
On the other hand, Netanyahu's approach of managing the crisis, instead of advancing curative solutions, has proven largely ineffective. Tentative easing measures fall like a drop in an ocean of endemic problems emanating from the decade-long blockade. Like painkillers, they may provide relief momentarily, but after a while, the usual dose stops working; a dangerous addiction is created along with a need for stronger doses, but there's no treatment.
The monthly entrance of Qatari cash into Gaza is now so mundane and marginal that it is treated with mild neglect. This month, it even to make any headlines on the local news when it arrived. Other measures to ease Israeli restrictions (e.g. a fishing zone expansion) have already been entirely forgotten.
Nevertheless, far more important than the latest escalation is recognizing the relatively long months of calm that Israel's south has enjoyed. It proves that Hamas is capable of honoring and maintaining cease-fire agreements. It has also proven that Gaza responds to genuine olive branches, rather than sticks.
Instead of obsessing with political calculations rather than reason, deterrence rather than opportunity, and sowing fear rather than hope, it's time for Israel's next leader to address Gaza's crises with more sustainable solutions – ones that lead to dismantling the blockade.
Restoring genuine hope and freedom to Gaza is the only way to resolve the problem of security for both Israelis and Gazans, and to achieve a sustainable ceasefire, if not peace.
Constantly revisiting past failed policies, such as assassinations, is not only irrational: it is a recipe for the reiteration of violent conflict, and a renunciation of politicians' responsibility to the safety and well-being of their people.
Muhammad Shehada is a writer and civil society activist from the Gaza Strip and a student of Development Studies at Lund University, Sweden. He was the PR officer for the Gaza office of the Euro-Med Monitor for Human Rights. Twitter: @muhammadshehad2
Click the alert icon to follow topics:
ICYMI
Ken Burns' Brilliant 'The U.S. and the Holocaust' Has Only One Problem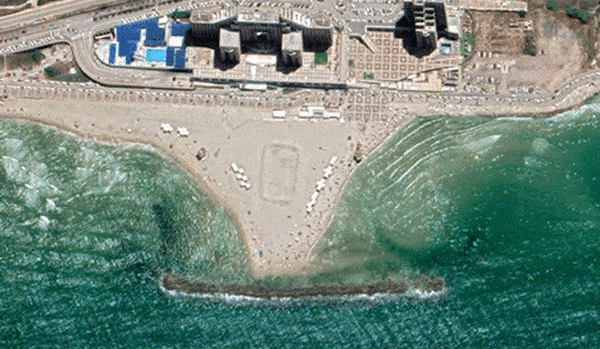 Facing Rapid Rise in Sea Levels, Israel Could Lose Large Parts of Its Coastline by 2050
As Israel Reins in Its Cyberarms Industry, an Ex-intel Officer Is Building a New Empire
How the Queen's Death Changes British Jewry's Most Distinctive Prayer
Chile Community Leaders 'Horrified' by Treatment of Israeli Envoy
Over 120 Countries, but Never Israel: Queen Elizabeth II's Unofficial Boycott