'All the Arabs Will Pounce on Us': Newly Released Protocols From Yom Kippur War Reveal Moshe Dayan Feared Massive Israeli Loss
Minutes from top army brass deliberations during the 1973 war show then-IDF Chief of Staff David Elazar thought the war was an existential battle, while Dayan warned that 'no one will fight for us'
Moshe Dayan, Israel's defense minister during the Yom Kippur War at the Suez Canal, October 1973.
Credit: Israel Defense Forces Archive
Moshe Dayan, who was Israel's defense minister during the 1973 Yom Kippur War, expressed deep fear in the first days of the war that Israel wouldn't be unable to defend itself, protocols of General Staff deliberations released on Monday show.
"What am I afraid of more than anything? That the State of Israel will ultimately be left with insufficient weapons to defend itself," Dayan is quoted as saying in minutes of a meeting at the General Staff Headquarters on October 7, 1973, a day after the war had begun.
The Israel Defense Forces' archive is releasing the protocols on the 46th anniversary of the war.
"[That] there won't be enough tanks and won't be planes and won't be people and won't be trained people to simply defend the Land of Israel … and that in the end, no one will fight this war for us … and that all the Arabs will pounce on us from every direction," Dayan said.
Dayan shared his pessimistic scenario with senior army brass, including then-IDF Chief of Staff, David Elazar, and army intelligence head Eli Zeira.
The harsh assessment at the beginning of the war and the fears harbored by senior defense figures at the time are also clearly reflected in other excerpts from the minutes of General Staff meetings. "Anyone who hasn't already been shocked will be shocked now … and it will destroy the people's morale," Dayan said.
Late Maj. Gen. Rehavam Ze'evi, who was a special assistant to the chief of staff during the war, was quoted in the protocols as saying that Dayan "is talking to me about losing the Third Commonwealth," referring to the modern Jewish state after the destruction of the First and Second Temples in ancient times.
"First of all, we're not optimistic. Friends, this is really a battle over the Land of Israel," Elazar declared, calling it a war over the country's existence. In comments addressed to Zeira, Elazar said: "If I'm going to do this, I need you. The battle is over the Third Commonwealth, but that's the way it is."
Dayan mentioned various suggestions regarding a massive and immediate recruitment of reservists, including volunteers from abroad, as was during the 1948 War of Independence. "See if it makes sense to recruit Jews around the world … Americans, British, South Africans, anyone who wants to, and whether among them there are professionals, pilots, tank operators….," Dayan said.
"[We have to] examine the possibility of enlisting all of those who we have discharged …. Taking old [veterans] who we discharged, taking young people from age 17, who we had not [drafted]." In addition, Dayan proposed stepping up the monitoring of Israeli Arabs due to concern that they would collaborate against Israel.
In the course of the deliberations, Elazar suggested that Israel exact a very heavy price from the countries that enter the war against it, until they are forced to declare a cease-fire, but he did not go into detail on how that should be accomplished.
"Start destroying Syria. … There will be an outcry in the world … I want a dramatic turnaround. I want someone to cry 'gevalt,' nations are being killed, stop shooting. Everyone will stop firing," Elazar said.
Generals vs. Golda Meir
In another section of the minutes there are indications of the fierce disagreement among the generals, and harsh criticism over steps that Ariel Sharon, then-commander of Division 143 of the army and Israel's future prime minister, decided to take independently.
"It borders with crime … a war crime," Elazar was cited as saying in reference to Sharon in the minutes. The chief of staff accused Sharon of disobeying orders, "engaging in a big battle, against orders, lying. I listen to the communication device, I know he's lying to me."
The appointment of Haim Bar-Lev as the commander of the southern front instead of Maj. Gen. Shmuel Gonen in the middle of the war is also documented in the protocols. "Haim, where are you? Are you home already? You're an agile guy. Moshe [Dayan] is sitting with me, and he is enthusiastic with the idea and wants to tell you something. He only wants to know if you seriously agree [to assume the role]," Elazar is recorded as telling Bar-Lev over the phone.
For his part, Dayan told Bar-Lev: "Good evening. I am more than enthusiastic, but I want to clearly know: Are you prepared to accept the Southern Command, to go in and be there?" Dayan asked, in addition to explaining that he could not rely on Gonen or Sharon.
"You've taken matters in hand. I don't even really know what needs to be done there …How we need to plan things in the long run to achieve a good ending. And I am very concerned that from here, neither Dado [Elazar] nor I will do it, that we can't do it, and that the people there, whether it's Gonen, Arik and so forth, I can't count on them," Dayan added.
The documentation also reveals the conversation between Elazar and Gonen in which the latter is told that he is being relieved of his job as head of the Southern Command. "I am asking you, work with him [Bar-Lev] in good spirits. It's to make it easier on you," Elazar told Gonen.
One of the most difficult subjects addressed in the protocols related to Israeli soldiers who were missing in action, as well as notifying the families of soldiers who had been killed.
"We haven't issued notices about anything. I don't advise issuing notices at least until Sunday," Herzl Shafir, head of the Human Resources Branch, told Elazar. "It's the Sukkot holiday now and then it's Friday and then Shabbat. It's impossible to do anything during the holiday and Shabbat," Shafir said.
In the midst of the war, which exacted a heavy death toll in Israel, Elazar also expressed concern over an "invasion of mothers" who would begin searching for names in cemeteries. The chief of staff suggested that guards be posted at cemeteries and that the mothers not be allowed in.
The minutes also report on a phone conversation between Elazar and Prime Minister Golda Meir, as well as the reaction of others in the room with Elazar who showed disregard for her, laughing during the call. "We should speak slowly and quietly, you are talking too fast," the chief of staff was quoted as saying.
"Madam, of the 14 bridges over the [Suez] Canal, the air force has destroyed seven and I hope that we will continue," Elazar updated Meir.
"She doesn't understand that it's important," one of those present in the room with Elazar retorted, followed by laughing sounds. Only Yitzhak Rabin, a former army chief of staff and future prime minister, said: "She completely understands."
Click the alert icon to follow topics:
ICYMI
Ken Burns' Brilliant 'The U.S. and the Holocaust' Has Only One Problem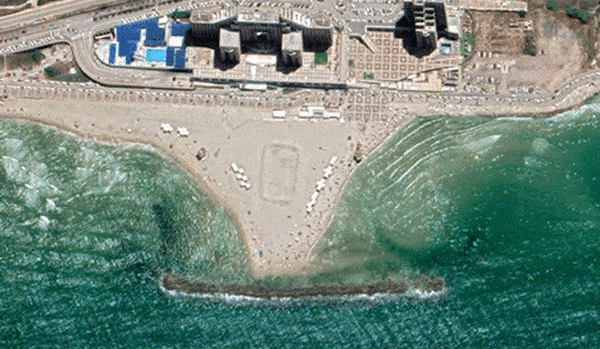 Facing Rapid Rise in Sea Levels, Israel Could Lose Large Parts of Its Coastline by 2050
Lapid to Haaretz: 'I Have Learned to Respect the Left'
The Mossad's Fateful 48 Hours Before the Yom Kippur War
As Israel Reins in Its Cyberarms Industry, an Ex-intel Officer Is Building a New Empire
How the Queen's Death Changes British Jewry's Most Distinctive Prayer