Baking Sacramental Bread and Bombing Enemy SUVs: The Patriot's Guide to Fun in Israel
Baking bread for the Temple, learning about Israeli army weapons and sifting through debris from the Temple Mount – our correspondent takes a 'patriotic' vacation
The "Our IDF" exhibition in Jerusalem. Children will always be motivated to press buttons and blow up things – like certain defense ministers.
Credit: Emil Salman
The Ramat Gan Safari? The Ninja Park in Tel Aviv? In the spirit of the times, I decided to check out a few attractions of a more patriotic-national character. Why always swim against the current? With the aid of the "Love Love Israel" website that recommends places for "Anglo-Israelis and tourists" to visit – a site, I was told, that's for people who not only love Israel, but love-love Israel – I found myself, for example, at the Saidel Artisan Baking Institute in the West Bank settlement of Karnei Shomron. This is where you go to learn how to prepare the breads that were be offered up in the Temple. "For the first time in 2,000 years," the website declares, "you have a unique opportunity to take part in a LIVE reconstruction of how they baked breads in the Beit Hamikdash (Temple)."
The center is run by Les and Sheryl Saidel, a charming new-immigrant couple from South Africa. Its Facebook page touts over 20 different baking workshops and courses, including one for singles (in Hebrew), titled "Cooking a Relationship."
The activities are held in English and Hebrew. I arrived on an English day – and was also late, so by the time I got there all the participants were already hard at work, hands plunged into bowls of dough, heads covered with silly-looking chef's hats. Hanging on the wall was a picture of a model of the Temple, with a phone number to call for those interested in buying one, and portraits of the high priest, with every article of clothing he's wearing named and explained – the avnet (priestly sash), the tzitz (priestly headplate) and so on.
As far as I am concerned, the high priest is 51-year-old Les Saidel, whose luminous gaze exudes an air of paternal caring. I was seated next to an architect from New York named Shmuel and his two daughters, Aliza and Ilana. "I'm here for the history, and they're here for the fun," he informed me. The family was on a Tel Aviv graffiti tour, but also took in a trip to the West Bank, and was returning to the U.S. very soon. Shmuel's ringtone came as a surprise: heavy metal. Fortunately, he didn't answer, and I could enjoy the song.
Meanwhile, all 20 of us in the "Breads of the Beit Hamikdash" workshop received small bags of special flour, plastic dishes and a glass of water that was not to be used other than for the purpose of preparing the sacramental bread.
I asked Saidel whether, if he were to get word that the Temple was actually under construction, he would be able to supply the bread. He confirmed that he would: "We're ready. We know nearly all the ingredients. And when the Messiah comes, he will fill in what's missing."
When I arrived, everyone was preparing a type of matzoh that is part of korban toda, the thanksgiving offering. The thanksgiving bread is baked for 18 minutes. "While you're waiting, you can play Candy Crush," Saidel suggested enthusiastically.
I spent the time interviewing Meidad Kramer, an 8-year-old boy and the only Hebrew speaker among the bakers. He was there with his grandmother, who is also an immigrant from South Africa.
Why did you come to the Breads of the Temple workshop?
Meidad: "Because it interests my grandmother."
Do you want the Temple to be built?
" ... Yes."
Why did it take you so long to answer?
"Because I was thinking about whether I want it."
Would you like to be a baker in the Temple?
"I don't want to be there."
Other kids also admitted that they were visiting the Jewish Baking Center because it's fun, but didn't really give a hoot about the Temple. But not all of them. Little Arye, from the ultra-Orthodox Motzkin clan from Canada, was very passionate about Temple affairs: "I'm here because I believe that it will bring the Messiah faster, and that the Temple will be built." His father, Peretz Motzkin, a wily internet-marketing man who would later try to get me to lay tefillin, explained: "The rabbi told us that to learn about the Temple is like building it." In quizzes about the Temple that Saidel conducted during the course of the workshop, little Arye beat everyone.
While the bread was baking, Saidel handed out booklets with games in the spirit of the Temple – like the "Red Cow Labyrinth" – and a picture full of figures where you had to spot the high priest and the menorah. The children busied themselves looking for the high priest. Little Arye won again.
All in all, the visitors to the center were pleased. "I had no idea that the Temple had anything to do with baking bread, I thought it was only for praying," said Mika Frankel, an educational consultant at a London school. I asked her if she was aware of the controversial politics surrounding the idea of rebuilding the Temple; she had never heard about it.
One of the interesting questions Saidel has had to grapple with is the shape of the lehem hapanim, or showbread, described in the Bible as an unleavened bread that was put on display in the Temple as an offering to God. The Babylonian Talmud apparently couldn't decide whether it looked like a rocking ship, meaning a V shape, or a broken box – a rectangle with one side missing. Saidel studied the subject intensively, even troubling the Vatican library for an ancient copy of the Talmud commentary of Rashi, the 11th-century scholar and commentator. He leans more toward the rocking-ship thesis, but says it's not exactly a V, but something rounder. "We have to wait for the Messiah to tell us," he said.
At the height of the baking ritual, Saidel asked the boys and girls present to don white priestly garments. We all entered a small room next to the washroom in his house, where he's built a kind of shrine; the ceiling was covered by a sheet and there was a menorah that looked like a prop from the storerooms of Educational Television. The children looked happy. Then the showbread emerged from the oven.
Bubble to bakery
'We know nearly all the ingredients. And when the Messiah comes, he will fill in what's missing.'
Saidel, who arrived in Israel in 1985, worked for years as a computer programmer, but the bursting of the dot-com bubble in 2008 left him without a job. "I told my wife that I was going to open a bakery. She said, 'Fine, I'm throwing you out.'"
Karnei Shomron doesn't exactly have a big market for organic boutique bread, so he branded himself as a baker of "Jewish" bread. "I wanted a niche," he explained. He's almost finished writing a book titled "The Bible of Jewish Bread," which will include the fruits of his research. Disappointingly, he discovered that most of what is called Jewish bread is actually not authentically Jewish, but has been influenced by gentile products: "The only bread that is Jewish from start to finish is the showbread of the Temple. And it's not only bread, it's like a smiling face. It's the first smile."
Naturally, like-minded groups like The Temple Institute and the Temple Mount Faithful have taken an interest in his research, added Saidel: "I keep them updated, but I'm not connected to them. I don't believe in provocations. Two years ago I established my own institute, the Showbread Institute. People say we're messianics. But everyone who's a Jew is a messianic. What is Judaism without messianism? When the Messiah comes, there will be peace and everything will be wonderful."
But the messianic urges Saidel talks about remain unrequited in Israel for a trivial reason: Most of the visitors who come for workshops are tourists; Israelis come less frequently. "Israelis are stingy," he observes. "It's because we take 85 shekels [$23] a person. We're competing with the Safari. I was interviewed on Radio Kol Chai [an Orthodox station], and we had a lot of enthusiastic calls afterward. When I told them the cost, they all changed their mind."
Showbread is made of white flour. Maybe it would be better if a new Temple went for whole wheat, in the spirit of the time.
"Yes it really isn't healthy in terms of nutrition. The priests had dreadful nutrition: meat, white bread and wine."
Are all your customers willing to dress up as Temple priests?
"Evangelical Christian tourists really don't want to. It upsets them."
It's also a bit odd for someone to decide to build a shrine in his house.
"I'm a peculiar sort of guy. But as far as I'm concerned, this is my vocation in life."
Absent wars
An F-16 fighter jet and a tank are among the objects that greet the visitor at the "Our IDF" exhibition at Jerusalem's First Station recreational center. The kids who arrived there weren't allowed to climb on the tank or plane; they had to make do with less sexy weaponry like a rocket-launching jeep romantically dubbed "The Demolisher."
"We took the children so they could see our country's heritage," says Avital Ben-Hemo from the West Bank city of Ma'aleh Adumim. She refers me to her sister, Shulamit. "She's better to talk to – she's a settler."
I pointed out to Avital that she is a settler too, but she explained that Shulamit is more of a settler because she's from an outpost: Migron. One of her kids, a cute redhead of 6, was wearing an IDF Officers Training School T-shirt. "He's not really 'poisoned' [army slang for "gung-ho"], but we are trying to poison him," says Shulamit, a speech therapist who had come with four of her six children.
I forgot to mention that all of us were huddling in a bit of shade before entering the multi-media presentation. The atmosphere wasn't that of the good old, familiar Israel Defense Forces. Privatization is doing its thing here, too. The whole shebang was managed by a firm called Target Market, whose more typical projects include producing annual marketing conferences or celebrating new popsicle flavors. The closest thing to the authentic IDF around us was a drowsy junior officer who spoke with military cadence as he commanded the children, "I just want to ask that you pay attention, there are rope barriers here. Don't go over the ropes or under the ropes."
I started with an Iron Dome simulator, where I competed with a bunch of 5-year-olds at blowing up missiles that were aimed at us.
The audio-visual show began. The state was founded. The Arabs – go figure – didn't offer any congratulations and attacked us. From there the movie jumped to the Six-Day War. I asked what happened to the Sinai Campaign. A soldier whom I nagged explained: "My parents asked the same thing." The next item on the agenda was the Yom Kippur War. "And what about the War of Attrition?" I snapped. "How could they take the attrition away from me?"
The kids and the parents didn't care that the War of Attrition was gone. As compensation they got Operation Entebbe: five seconds of an image of Yonatan Netanyahu. As far as I could see he was the only person who actually got this special focus. Maybe because Benjamin Netanyahu is documented on Target Market's page as having visited the show and praising it. Afterward it turned out that the first Lebanon War, and the second, too, I think, had disappeared. Why let a defeat get you down when you can conjure up positive operations like the interception of the Karine A?
Hearing my protest at the absence of the wars, a representative of the army explained, "It's impossible to see the whole IDF at once." And then the words "Resourcefulness, initiative, innovation" appeared on the screen, accompanied by impressive booming sounds, and whispering was no longer an option.
My escort on the visit was Noga, who seconded to me a young woman from the IDF Spokesman's Unit – also named Noga. So I continued with the nice Noga from the spokesman's unit to the main room of the exhibition, which was full of interactive activities relating to the different army corps.
I started with an Iron Dome simulator, where I competed with a bunch of 5-year-olds at blowing up missiles that were aimed at us. I don't want to brag, but I really showed those small fry what's what: I shot down eight missiles. I then made a quick exit, before any envious young folks could get pissed off at me. From there, I joined a long line at a navy display where you had to blow up suspicious jeeps. Noga suggested that we skip ahead to the front of the line. I explained that I didn't want special treatment, but would stand in line like everyone else. Haaretz correspondents are armed with strict ethics.
"All this moves me to tears," said Liat from Beit Shemesh, who was next to me in line. "It's really well organized, we're enjoying every minute. It's just a pity that my son, who's serving in the army, doesn't have conditions like these."
I wondered aloud whether it might not be preferable to pass the time with small kids at something a little less militaristic in character.
"It's not about waging war, it's defensive: We're not attacking, we're being attacked," a woman named Avital said.
"It's part of life in our country," another mom added.
I went on to the Paratroops simulator (I broke down and jumped to the head of the line), and from there to the air force stand.
"You have to destroy rebels," little Matan, from Lod, age 9, told me.
Why is it important to be here?
"I dunno. My parents made me."
"We wanted a day in Jerusalem, and this is a nice activity," his father, Ohad Kanovitz, an Intel employee, explained.
Why do you think there's a large majority of people wearing kippot here?
"Because more people who wear kippot stay in the country in the summer and don't go abroad. And also, in terms of the children, they look for activities like this."
Wouldn't it be better to postpone the preoccupation with military subjects – these kids are really young?
"In comparison to the games children play today, I'm not sure it is militaristic," said Kanovitz, as his son slaps him to get his attention.
And in fact, the exhibitions and simulation games weren't actually bellicose: You weren't killing people, but blowing up suspicious vehicles, taking care not to harm any civilians. The atmosphere was a lot more violent at the police exhibition on Independence Day, with kids and rifles. The IDF chose here to present a kinder, gentler and more defense-focused side of itself. The question of how that jibes with reality is a different matter. Anyway, children will always be motivated to press buttons and blow up things – like certain defense ministers.
Before proceeding further, I went back to the weapons display. "Stand still, stand still!" Sarit Azran, an accountant from Be'er Yaakov, shouted at her kids on The Demolisher, while managing with great virtuosity to hold both a cellphone and a pita. "I can't see you, Liat. Itay, get up on the jeep already."
"Basically, we came here because of the 'added value' this place has," Azran noted. "There must be more awareness of the army; people have to know what weapons they use. As soon as it's instilled from an early age, the kids won't evade the army. Elian will explain it to you," she added, referring me to her daughter.
"I came to see what the IDF is up to," said Elian, who was wearing a Led Zeppelin T-shirt.
What's your favorite war?
I was certain I would at least find a piece of the Holy Temple's menorah, but all I turned up were a few 'interesting rocks.'
"Six Days."
Digging for a story
Another option for dispelling the boredom of summer, and one you may never have reflected on seriously, was sifting through debris from the Temple Mount in Jerusalem's Old City. In 1999, what the media termed the "Solomon's Stables crisis" with the Waqf – the Muslim religious trust that oversees the site – erupted, even though there's no actual connection between the place of that name on the mount and the wisest of all men in antiquity. In the course of building a place of worship, Waqf bulldozers removed vast quantities of earth from this archaeologically sensitive site and discarded it on the banks of the Kidron Valley to the east, and in various landfills. A group of personalities representing the entire right to left spectrum complained to both the government and the press about the affront to historical research. In an attempt to salvage the soil and its potentially holy contents, it was then snatched from landfills in the territories and stored. Today, 20 years later, the debris continues to be sifted by volunteers, who are thrilled to find coins and fish bones in it.
This time I tried to sneak in as a sifter and not identify myself as a journalist, in order to find out what was really going on there. Investigative journalism is the thing today. I bought a ticket online, giving the plain-sounding name of "Roy Arad." I asked the photographer to bring a modest camera. But right off, even before I entered the Hamasu'ot Lookout Temple Mount Sifting Project, situated at the junction where Mount of Olives meets Mount Scopus, the archaeologists pegged me as an infiltrator. The target audience here is retirees and children, and even though I feel like both a pensioner and a kid – I was suspected of being neither. Neither am I a bright-eyed tourist, and I don't wear a kippa.
"Who are you here for?" I was asked. Defeated, I admitted that I was a journalist. Archaeologist Yoav Farhi heaped scorn on my failed effort, and argued with me a bit ("It's like if you were to go to a museum and not say you're a reporter and then write about it"). I was certain I was doomed to everlasting banishment, but after making a phone call Farhi ushered me in indifferently and the staff made me a cup of coffee.
"We don't do archaeology on anyone's behalf," said Farhi, an expert in ancient coins. "We bring the story from all periods. I'm as thrilled to find a coin from the Fatimid period as I am to discover one from the Hasmonean period. The goal is to expose a black hole in archaeology, because there are no excavations on the Temple Mount. The presentation of the findings simply puts all the cards on the table, so we aren't fed disinformation."
First to show up was the Sherman family, from England, led by the father, David, 37, who is in real estate. The Shermans wouldn't give me the names of their kids, maybe out of fear of anti-Semitism. "It's because of all the madness in England," they explained.
Proceeding through an exhibition of classic paintings of Jerusalem, we came to a brief display about the sifting project. Despite the pretensions to scientific objectivity, images appeared on the screen that were somewhat less related to the world of archaeology – people like Yasser Arafat, Saeb Erekat and Mahmoud Abbas – with quotations in English, in which they denied the connection between the Temple and Jerusalem, which roused the sifters to intensify their labors.
Each of us was given a sieve and a pile of soil, on which we sprayed some water, and then began sorting whatever interesting materials we found into eight categories, including shards, mosaic fragments and odd stones. As a believer in beginner's luck, I was certain I would at least find a piece of the Holy Temple's menorah, but all I turned up were a few "interesting rocks," which afterward turned out to be completely uninteresting. Seeing myself as an authority in archaeological matters, I chose to create an additional category of dry branches. But the world of archaeology didn't really cotton to my category, and the branches were discarded posthaste. Turns out that my vocation is not archaeology, because I missed, for example, a pretty huge piece of mosaic during the sifting, almost damaging the historical documentation.
Shortly before 11 A.M., a sociable Israeli family from Even Shmuel arrived. The moving force of the family was a former Education Ministry inspector, Shimon Dahan, who said proudly that he was circumcised on the day statehood was declared. Everyone admired his knowledge. The three grandchildren from the extended Dahan-Steiner family wore a T-shirt emblazoned with the Israeli flag; a shirt of some army battalion or another, and a T-shirt with the word "Hell" on it.
Over and above indulging in a patriotic pastime, the idea was to kill yet another day of the summer vacation until school began. "This is how I connect to my country," said Zehava Steiner, a civil servant. "We are thrilled to touch the earth of the Temple Mount. There is nothing more moving. It's the best proof for people who try to deny us and you."
Dov Steiner, a retired jeweler, came up with an important point: "The goyim, even the Christians, say that the Temple never existed. There are people with vested interests – 90 percent of the deniers have vested interests."
Despite the nationalist spirit wafting from the volunteers, Farhi was right when he said that the project itself operates according to scientific standards. In practice, I don't think we found anything from the Temple period. On the other hand, we did find a small Ottoman seal and Roman roof tiles. There were also findings from the Iron Age, years before the Temple. In fact, the project that's intended to affirm the Jewish connection to the Temple Mount, is also revealing the opposite: that in addition to the two Temples, the Temple Mount was bound up in the history of a host of peoples and conquerors, and no one has exclusivity. But Steiner insisted: "The sifting done here shows that we were certainly the originals, that we were the first," she said.
But what we see here is the opposite. We're finding objects from periods that preceded Jewish settlement.
"I said we were first because the promise is ours – it's impossible to deny it if you believe in the Torah, which is ours alone. That's how it is: This land belongs to the Jewish people."
We didn't find anything truly impressive. The only object of interest unearthed that morning was a piece of a Byzantine coin. The discoverer was the archaeologist Tamar Fried, a girl of 5 wearing a pink watch.
How did you find the coin?
"I saw it, I was focused. I thought at first that it was a rock."
"I want to find something from gold so I'll get a prize," said her brother.
Click the alert icon to follow topics:
SUBSCRIBERS JOIN THE CONVERSATION FASTER
Automatic approval of subscriber comments.

NOW: 40% OFF
ICYMI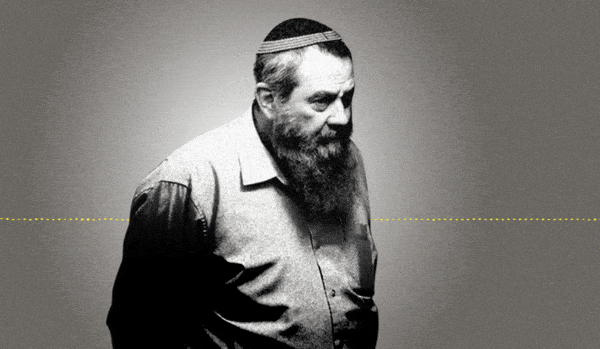 Jewish Law Above All: Recordings Reveal Far-right MK's Plan to Turn Israel Into Theocracy
Why I'm Turning My Back on My Jewish Identity
Down and Out: Why These New Immigrants Ended Up Leaving Israel
The Reality Behind 'The White Lotus' Sex Work Fantasy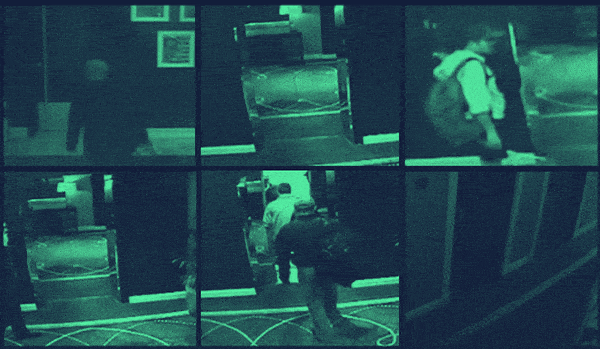 This 'Dystopian' Cyber Firm Could Have Saved Mossad Assassins From Exposure
Comeback Kid: How Netanyahu Took Back Power After 18 Months in Exile