Queer Against the Occupation: Why You Need to Get to Know This Bold Palestinian Singer
His collaboration with Hatari, the controversial Icelandic band that caused an uproar at Eurovision, brought him international attention. Now, Palestinian singer Bashar Murad wants you to listen to his voice and music
Palestinian singer Bashar Murad. 'Music can't be just music. Music has always come with a story, with a background and a context of where it's from'
Credit: Emil Salman
In March, about two months before the Eurovision Song Contest, members of the Icelandic band Hatari contacted Palestinian singer Bashar Murad. "They wanted to meet Palestinian artists and see a different perspective," Murad says. "We met on Skype, we started talking and then we decided to do a collaboration together. … Then they came in April to film the 'postcards' [the segments shown between songs during the broadcast of Eurovision]. The next day they met me in Jericho, in the desert." There they filmed the video for the song "Klefi / Samed."
The Icelandic industrial punk band, which entered the Eurovision stage screaming and wearing black outfits reminiscent of sadomasochist clubs, stirred up interest even before the contest, when its members invited Prime Minister Benjamin Netanyahu to an Icelandic fistfight – to the delight of the media, which was happy to disseminate the taunt. They threatened a pro-Palestinian protest onstage, in contradiction of the contest rules, which forbid promotion of political causes, but many viewers were still surprised when they raised Palestinian flags at the end of their last performace. Murad was not one of them.
"I knew they were going to do something, but I wasn't sure exactly," he says. "And my whole agreement to collaborate with them was if they did something. That's how I discovered them, I read articles about them saying that they were going to make a statement, and this is why I agreed to talk to them. … Something needed to happen in the final broadcast."
'We got a tour guide and he took us around Hebron. … It was shocking. He told us how the settlers are throwing bottles of piss on the houses, and I saw it actually'
On their only free day during the week of the contest, the six members of the band asked him to take them anywhere he wanted, a place he had never visited. Murad decided to go to Hebron. "We got a tour guide and he took us around Hebron. He took us to the Old City. … It was shocking. There were buildings that used to belong to Palestinians but then settlers came and took over. They [settlers and Palestinians] are living back to back. He told us how the settlers are throwing bottles of piss on the houses, and I saw it actually."
At one point the group arrived to an area that Murad, as a Palestinian, couldn't enter. "It bothered them and it bothered me," he says. "The next day, they were interviewed by Eurovision bloggers and they said, 'Yesterday we went to Hebron and we saw apartheid with our own eyes.' That shook up Eurovision. … A committee called them and told them, 'You've crossed the line, you're making it too political.'"
Murad believes that it's absurd to claim that Eurovision is not a political event. "I was not happy with it [taking place in Tel Aviv]" he says. "Music can't be just music. Music has always come with a story, with a background and a context of where it's from. … You can't tell me that Eurovision happening in Tel Aviv is not political. I knew that they were going to show people dancing and having fun, that they're going to put the 'postcards' in different cities in Israel, and some of them weren't, some of them were occupied territories, like the Golan Heights. … They're not going to mention the occupation, that in the back yard, there's so much happening and no one is talking about it.
"People keep saying, 'don't make it political,' as if this is a bad thing. Our lives are political, everything we do is political. … You know, Netta [Barzilai, the winner of the 2018 Eurovision contest] kept saying, 'Don't make it political' – but then she was making this comparison, that Eurovision started because Europe was very divided after the World War [II], and they wanted to bring people together. Isn't that political?"
On their only free day during the week of the contest, the six members of the band asked him to take them anywhere he wanted, a place he had never visited. Murad decided to go to Hebron
Murad, 26 and openly gay, grew up in the neighborhoods of Dahiat al Barid and Beit Hanina in Jerusalem. He has a blue ID card, like all the Palestinians in greater Jerusalem who are not Israeli citizens. He now lives in East Jerusalem's Sheikh Jarrah neighborhood. Several years ago he studied for one year at the Rimon School of Music in Ramat Hasharon, and says that he was the first Palestinian living under the occupation to study there.
His father, a musician who now runs a recording studio in Sheikh Jarrah, was a member of a successful Palestinian band called Sabreen when he was young, and his mother, who died a decade ago, also used to sing. His father is a Muslim and his mother was a Christian, but he describes himself as "nothing" – without religion.
Our interview is conducted in English. He understands basic Hebrew but speaks English like it's his a mother tongue. His hand movements are relaxed, he chuckles occasionally. It's clear that he's not daunted by our conversation. Although he is new to interviews, certainly with the Israeli press, he is self-confident. When he talks about studying in private Palestinian schools, including an American high school, I ask if that's where his excellent English is from. "Yes, I was always obsessed with American TV shows," he replies, laughing. "What taught me English was 'Desperate Housewives.'"
When did you become interested in music?
"I was born into this musical environment … musicians were coming [to our house], local and international. It was something that I had in me, since a very young age, and so music was always a way for me to escape reality – the reality of living in Jerusalem, under occupation, but also in a generally conservative society."
How were the studies in the American high school?
"I went to four different schools in East Jerusalem … and it's not the real life, the real experience of living here. … In the American school, we were learning everything in English, like American government, American politics, and our teachers were are all American. I wasn't really integrated into [Palestinian or Israeli] society. Our parents wanted to protect us from the reality and give us a normal life in an abnormal setting. These experiences made me very Americanized and detached from reality. I just wanted to escape, I just wanted to leave the country and never come back. I've always wanted to leave, to go to America, to a big city like New York or L.A."
He's not the only one who feels that way. Many of his schoolmates found themselves packing their suitcases and going away, including his only brother, who is now studying psychology in Spain. In East Jerusalem there aren't many restaurants or entertainment venues, he says, and it's hard for young people to have fun. In the past he used to travel occasionally to Tel Aviv or West Jerusalem, but now this is a rarity.
'People keep saying, 'don't make [Eurovision] political,' as if this is a bad thing. Our lives are political, everything we do is political'
"The interactions I have, it's not something I enjoyed," he says. "Everyone goes there to have fun, drink – you're not there to have deep conversations. When you go there, you're going to get a lot of interactions with people who don't know anything about you, who don't know that in East Jerusalem there are Palestinians who don't speak Hebrew, who have their own community, who consider themselves Palestinian. When you go there, you get asked questions you don't want to answer when you want to have fun." This is how he found himself living in isolation, without any connection to Israeli society, and at the same time on a kind of island, separate from Palestinian society.
This is why after completing high school, Murad went to study in Bridgewater College in Virginia. "It was in the middle of nowhere," he says – a very different picture from what he had imagined. "I stayed there for four years and I came back here immediately after, and I started working in Ramallah in communications and PR."
How did you feel in Ramallah?
"I worked there for two years, and I think those were the worst two years of my life. It was almost a culture shock of coming back here, again. I got so used to life abroad, and how simple it is, how uncomplicated it is compared to here. There is of course discrimination everywhere, but here you feel discriminated against just because of who you are. When I worked in Ramallah, I lived outside of Qalandiyah checkpoint, in Beit Hanina, in Jerusalem. And my job was exactly after the checkpoint, in Ramallah." If there was no checkpoint, he says it would take 10 minutes by car, but "on the way home, I would wait two hours every day. It was suffocating."
When bullies became friends
In the final months at that job he dove into the music world, and in 2016 he released his first project, a music video called "More Like You." "The video included men and women who were breaking gender stereotypes in Palestinian society." he says. "Like everywhere, It is a patriarchal society … and you shouldn't try to cross over. In that video I wanted to highlight people from Palestine who are doing things that were considered either too masculine or too feminine. For example there was a male ballerina, a male model, a female truck-driving instructor, a female boxer. … It happens but it's not the norm. My target always is to show Palestinians in a different way than what we expect them to be, but also to open a dialogue within our community."
In recent years you've been recording songs only in Arabic. Aren't you afraid that that it narrows your target audience?
"Before, I used to only sing in English. When I went to college, I was influenced by English, I was learning, writing papers and expressing myself in English. But when I came back here, I started writing in Arabic, because I had experiences here, with my community and things that people my age deal with. … At some point I do want to sing in English again, but I actually feel that since I've started writing in Arabic, I've connected with more people than I have in English, even internationally. Maybe because what I'm doing is different, because it's pop music, but it's in Arabic." He says it's not mainstream pop, which talks about cliches: "What I'm doing is pop music, but it's with a message, and it's talking about issues that are serious, but in a funny or satirical way."
What's your musical style?
"I do pop music. To people maybe that's commerical and soft but to me it's about mixing different genres together to make a pop song. I like all kinds of music and I want to try different things. I don't want to be in just one box. That's why I loved the screaming [of Hatari]. It's not really metal, the screaming is metal but the music is electronic."
In the music video for "Everyone's Getting Married," he plays the groom, the bride and the priest. "The song was about this pressure that we have from our parents, our community. Our society wants us to get married, and they make us feel as if that's the main purpose of our lives, and that if you reach the age of 30 and you're not married, then something's maybe wrong with you," he explains.
'I've created a bubble around me of people who love me and support me, so this is what I see. Of course I've heard homophobic stuff, but it's mostly been online'
Do your parents pressure you too?
"Not my parents, but my extended family, like my grandma… I never felt that I had to ask permission from [my parents], I just do what I do."
Weren't you afraid of the reactions to you wearing a dress in the video?
"In my community, people liked it, but then online you see homophobic comments. I think it's normal and I want people to start a conversation. I've created a bubble around me of people who love me and support me, so this is what I see. Of course I've heard homophobic stuff, but it's mostly been online. For example, at a concert in Ramallah, I performed wearing a wedding veil and I saw people were shocked. A lot of people were cheering, but a lot of people were just staring.
"I think there is a change happening, because there are people like me who are daring to speak up, and daring to be themselves. … What I'm doing I think it's not just for me, either. As a kid, I struggled to look at Arab pop culture and media and find someone who I could relate to. I didn't have an idol in the Arab world, someone who was telling me it's okay to be myself. There was no Lady Gaga or Madonna for Arabs. And it was hard as a kid, because I thought maybe there's something wrong with me." He hopes he can be a role model for kids who feel different growing up.
At the same time he says that he probably wouldn't walk down the street wearing a dress, both because he's afraid of the reactions and because at the moment he feels no need to do so. For our meeting, in a café near his neighborhood in East Jerusalem, he arrives in a black T-shirt and black Bermuda shorts. Aside from the dark sunglasses that were apparently women's, there is no sign to reveal that at night in Ramallah, where he often performs, he wears a dress onstage.
"I do things gradually," he says. "I started with a video with men and women wearing different things. Then I wore the wedding dress. Then I wore it onstage." Murad wants people to have the space to process his work. "Sometimes it works, the extreme shock factor, but a lot of the time it just pushes people away and makes them hate you and your concept even more. … The point isn't just to be crazy.
"When I grew up, I was bullied in school, and even the teachers, they would say, 'Why are you like a girl, why are you walking and talking like a girl?' But slowly, these people who were bullying me became my friends. I understood that they just needed to meet someone, to interact with someone and to learn from them. Everyone is judgemental. Anything that is different and we're not used to, instantly we're going to attack it, it's human nature."
A good year
Whatever the case, Murad is pleased how his year is going. He continues to perform before Arab and Palestinian audiences in East Jerusalem, Ramallah and even Haifa. He started performing abroad, too, in large part thanks to Hatari, which at the end of Eurovision invited him to tour with them in Iceland and perform at the Roskilde Festival in Denmark. The song they wrote together has 1.2 million views on YouTube, but he wants more.
"We're getting all different kinds of comments. People are messaging me – little kids, teenagers – saying that they didn't know anything that was going on here at all, and that they discovered things [about the Israeli-Palestinian conflict] through the song. Fans of the band are very interested in everything they do, so when they saw this collaboration, they read my lyrics, then they read my interviews, then they started watching documentaries. So at least it's raising a conversation. But not everything is positive. We're getting a lot of negative, also. My Instagram was filled with people just commenting with the Israeli flag. It's like, 'Okay, cool, thank you," he chuckles with some disdain.
Do you sometimes try to understand the Israeli side in the conflict?
"I understand how we got here, but there are lots of things I don't understand. Like settlements, like violence against Palestinians is rationalized. People say, 'The Palestinians, they treat their women like garbage, they hate gay people.' It's not completely true. Like any place, homophobia is everywhere, but nothing condones violence.
"I wouldn't say the Palestinians are more violent. Look at the military of Israel. There is no military for Palestine, it's just people going out in the street. That doesn't represent all Palestinians. [In Israel,] everyone has to go to the military and everyone becomes militarized. It creates this tension automatically. Of course I'm against the stabbings [of Israelis], but the people who go throw rocks at the military, and those who throw rocks where you have the seige of Gaza, they have nothing else. They're being treated like animals, so they start to act like animals. I think any of us, if we're treated like this, would eventually start acting like this. But we don't know, because we're priviledged – I'm priviledged."
'I just wanted to escape, I just wanted to leave the country and never come back. I've always wanted to leave, to go to America, to a big city like New York or L.A'
Would you be willing to have your songs played on Galgalatz [Israeli Army Radio]?
"I think music is here to bring people together, and through music you can tell different stories that you haven't maybe heard before, and I think that would be awesome, honestly. I don't know if I would do an interview with Galgalatz, but for them to play my music, that's fine. I want people from everywhere to hear my music, to see if they can relate to me, that's amazing."
Did you have doubts about agreeing to this interview?
"Of course, because maybe at the end of the day I don't know how it's going to be framed."
Would you agree to be interviewed by a right-wing Israeli newspaper?
"I don't know, it depends. Maybe I would do it if I could see the final result [before publication]. Words can be taken out of context, it's very dangerous. I don't want people to say what they want; I want my voice to come through."
SUBSCRIBERS JOIN THE CONVERSATION FASTER
Automatic approval of subscriber comments.

NOW: 40% OFF
ICYMI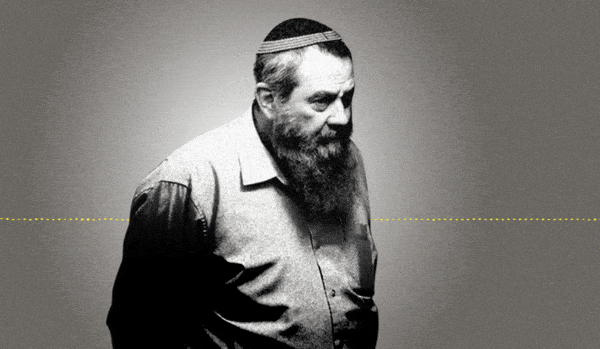 Jewish Law Above All: Recordings Reveal Far-right MK's Plan to Turn Israel Into Theocracy
Why I'm Turning My Back on My Jewish Identity
Down and Out: Why These New Immigrants Ended Up Leaving Israel
The Reality Behind 'The White Lotus' Sex Work Fantasy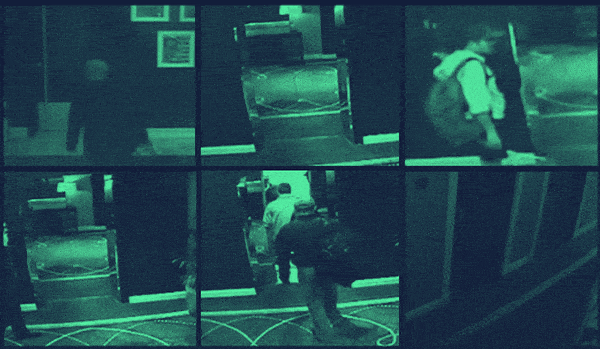 This 'Dystopian' Cyber Firm Could Have Saved Mossad Assassins From Exposure
Comeback Kid: How Netanyahu Took Back Power After 18 Months in Exile