The Bleak Future of Jewish Burial: A Look Inside Jerusalem's Underground 'Cemetery City'
Israel already has burial 'towers.' A new initiative will launch burial tunnels, complete with elevators, motorized carts and even a museum in this new effort to address the severe shortage of space for the dead
The underground cemetery under construction in Jerusalem. Large red and orange glass balls are hung at intersections in the burial ground.
Credit: Olivier Fitoussi
In recent years, burial in Israel has become no small challenge. Graves take up a lot of space and in Israel, where cremation is virtually unheard of, higher-density burial solutions must be found.
Over the past two decades, more and more multi-level cemeteries have been built: At Har Hamenuchot in Jerusalem, Tel Regev in the krayot suburbs of Haifa and the Yarkon Cemetery next to Petah Tikva, one can see burial structures with numerous floors. These cemeteries, despite the best efforts of the architects who design them, are usually an eyesore, particularly for the nearby cities. With almost 45,000 people dying in Israel annually, the need for more burial space is always on the rise.
Construction of a new underground section of the Har Hamenuchot Cemetery near Jerusalem's Givat Shaul neighborhood is currently nearing completion. The first part – which will contain 8,000 burial spaces (out of a total of 23,000) – is due to open after the High Holidays this fall. On a tour of the project, Hananya Shahor, executive director of the Kehillat Yerushalayim Hevra Kadisha (burial society), proudly shows off the new site.
The government did not provide any financial support for the 300-million-shekel project. It was built in cooperation with a private company called Rolzur, and the Hevra Kadisha spread the payments out over a decade. "If we hadn't done this," says Shahor, "burial would have become privatized. That's what the government would have preferred."
At the start of the tour, before we descended into the burial tunnels, Shahor takes us to a lookout point over the cemetery, where we see different types of burial options: field burial (referred to as "villas") and saturation burial, which includes burial in niches and multilevel burial. Saturation burial is 10 times denser than traditional burial. Some of the structures have seven floors for burials.
"There is no other structure like this in the world," says Shahor, referring to the subterranean section. And he seems to be right. There is no other modern underground cemetery, but construction of this type was not unusual in the distant and not-so-distant past. Underground burial structures have been built throughout history, starting from the time of the Pyramids. The new underground cemetery has a simple design and is 25,000 square meters in size.
"We put thought into maintenance for many years. The materials are simple. We made sturdy buildings with future generations in mind." Shahor says, noting that they experimented during the construction process, while the tunnels were being excavated.
The internal space of Stage 1 of the cemetery is comprised of three levels, each one with three layers of burial niches. Graves were also planned for the spaces between the walls, for burial that is similar to field burial – but not under the open sky. The intersections in the cemetery are marked by large red and orange glass balls designed by a German artist.
Throughout the cemetery there are small lamps that have two surfaces to produce different kinds of light – an intimate light for reading and a stronger light to illuminate the central spaces. Towards the end of the tour with Shahor, we come to the shaft of the cemetery that will be part of the next stage. The central shaft is 50 meters high and will be used for giant elevators and for ventilation. It could also be extended to create additional burial levels. The plan is for 14 burial levels, each with three layers of burial niches. Shahor says the elevators make the entire structure wheelchair accessible, and there will also be motorized carts available for people to use. A small museum about burial is also planned.
Architect Zafrir Ganani of Peleg Architects, the firm that designed the project, likens the cemetery to "a grid of streets like Manhattan. It's really an underground city. The central shaft that was designed for the sake of ventilation is almost like a burial tower."
How can a structure like this be maintained long-term?
"The mechanical systems, like elevators, are maintained like any mechanical system. The structure is sealed and is supposed to be impervious to water. We didn't think about what would happen a hundred years from now – The Hevra Kadisha's calculations were for the next two generations. That's as much as anyone cared about. We were mostly thinking about burial over the coming decade."
How is it possible to build this way? It's quite an expensive solution.
"It is an expensive solution. But it can cover itself. It's not possible to do this kind of thing anywhere, only in places where there is a mountain, like Haifa, for example. What's good about this method is that the surface of the land can remain unchanged. Here we are right under the cemetery."
Government neglect
Shahor says at first it was hard to convince people to be buried in niches, but this type of burial is now widely accepted. He says his own parents are buried this way. "The new construction solutions enable me to free up space for future generations. If we had to keep on building 'villas,' the forest over there would be gone already."
How does the Hevra Kadisha generate income? Through the sale of graves to the living (About a third of Israelis purchase a burial plot for themselves), the sale of burial plots in preferred sections, such as for field burial, and the sale of graves to people – both Israelis and foreigners – who are not Jerusalem residents, since the state only finances burial for Israeli citizens in their place of residence.
For years, the state neglected the matter of cemetery construction, as it has neglected many other things. The construction of hospitals and academic buildings is also based on donations, so it's not surprising that burial also depends on nonprofit organizations. Also, responsibility for different burial-related aspects is spread around many different offices: The Ministry of Religious Affairs is responsible for the religious aspects of Jewish burial; the Interior Ministry is responsible for burial of non-Jews; the planning administration in the Finance Ministry is responsible for the planning of cemeteries; the Israel Lands Administration is responsible for allocating the land. The local authorities issue the construction permits, the National Insurance Institute funds a portion of the burial costs and the Health Ministry is in the picture too.
In principle, the state's aim is for saturation burial to hold a thousand graves per dunam. Architect Eytan Ronel, who has been designing cemeteries for 20 years together with his partner architect Drorit Levy, describes how the method of saturation burial got started. "Twenty or 30 years ago, cemeteries were about landscape architecture only. No one thought about being economical with the land. About 30 years ago, the realization dawned that the land would run out. The first attempts at saturation construction were in cemeteries in Haifa and Kfar Samir [also in Haifa]."
The most significant project of this type that he designed is the Tel Regev Cemetery at the krayot suburbs outside Haifa. Based on his experience, he says that saturation construction that is overly dense is not good, and he is concerned this may be the case in Jerusalem.
"How will we maintain these huge burial structures a hundred years from now? Cement only lasts 100-150 years," Ronel notes. "The question is also how much land area you've really saved and how much it cost." He says he includes arches as part of his cemetery designs. "This is a form that can survive many years."
One interesting cemetery he designed is in Herzliya. It has only the saturation burial method, so that all the burial spaces are equal. This was at the instruction of former Mayor Yael German. The graves are in niches arranged around pleasant and shady inner courtyards.
Secular burial
Another aspect of burial that needs to be discussed is secular-civil burial, which was ostensibly regulated by law in 1996. According to the law, 10 percent of a cemetery's area is to be set aside for civil burial and anyone is entitled to be buried for free in this way. Ronel designed the Menucha Nekhona Cemetery in Petah Tikva, as part of the Yarkon Cemetery, and it is slated to have 7,000 graves (construction has not yet begun). He says the issues related to density in civil burial are the same as in Jewish religious burial. "A coffin is a small and simple thing," he says, citing one aspect of civil burial. "That's not the story. I just slightly reduce the space between niches and a coffin fits."
There are a few existing options for free civil burial (such as in Be'er Sheva), but in the central part of the country it is very hard to come by, so many nonreligious people look to private cemeteries that will provide full service that includes burial and a burial ceremony. At the civil cemetery in Netanya, burial can costs tens of thousands of shekels, and much area is wasted in the process too. Most of the secular cemeteries use the wasteful field burial method, as in the ordinary Jewish cemeteries. Such cemeteries are generally used by wealthier people who prefer not to be buried in a wall or in a multi-level manner, and thus differences between burial for the rich and burial for the poor are created.
Ayelet Cohen, chairwoman of the Menucha Nekhona Petah Tikva foundation, says she fought for 20 years to get a civil cemetery built. "It made sense for the government to build it, but the government is privatizing all over the place. We can see the light at the end of the tunnel now but we still need more funding. Most of the burial in the cemetery that we are planning will be saturation burial. We wanted it to be green and the matter of visibility was very important to us. We want the cemetery to look different and be aesthetic. Here people will be able to be buried for free and it will be a regional cemetery."
Cremation or bone-gathering
Various people in Israel, both secular and religious, believe that the traditional burial methods, whether field burial or multi-level burial, are not sustainable in the long-term. Saturation burial methods provide solutions for a few decades at best. But what happens after that?
Most people we spoke with who are involved in burial work or cemetery design had no answer to that question. For the last few years, Dr. Yair Furstenberg, a professor of Talmud at the Hebrew University, along with Rabbi Rafi Ostroff and Yaakov Kreuzer, have been promoting another alternative – burial by the bone-gathering method. "This is a method that was accepted by our ancestors, and it was much more economical and green. We are taking this initiative to the public through interviews, articles and conferences. Some of the Hevra Kadisha people are aware of it and have shown interest. Our forefathers would be buried temporarily for a year, then after a year the bones would be gathered into a family grave. By this method, it is possible to reach get as many as 3,500 graves in one dunam."
They also propose using this method without necessarily burying people together with relatives (though family graves could also be created). "We propose that the bones of each person be gathered into an ossuary, and then have the ossuaries concentrated in one place. We even have an architectural plan. The cost of burial in this method is a few hundred shekels per grave, and the temporary graves can be recycled."
Architect Elisha Mor proposes designing a series of plots. Next to each plot designated for temporary field burial would be a structure to hold the ossuaries.
What about existing graves? Could they also be gathered into a common grave at some point? Various data indicates that most graves are no longer visited after 20 or 25 years. "Our idea, in order to obtain public legitimacy for this, is to start with burial in which the person knows that his bones will be collected from the grave after a year. Even the most devout Haredim do not have a strong argument against this custom," says Furstenberg, referring to ultra-Orthodox Jews. Though he does not completely rule out the notion of older graves being removed at some point, he says, "Our aim is not to evacuate existing cemeteries but rather to plan the future ones in a different way."
Another method that would cut down on the space needed for burial is cremation. Alon Nativ, CEO of Aley Shalechet, the main company in Israel offering cremation services, says he is partially motivated by environmental concerns. He also believes that the saturation construction is not really all that dense. "When you calculate the net density per dunam, it comes out high, but with saturation burial there are passageways and paths and different areas that aren't always considered in the density calculation. When you do take all of those into account, you find out that this type of construction is not as dense as we've being told."
The Ministry of Religious Affairs says it is aware of the space crunch, especially in the center of the country and in Jerusalem, but says solutions are available for the coming decade. The ministry had no comment on the subject of bone-gathering or other proposed methods. It did say that, according to a report authored by former Finance Ministry director-general Shmuel Slavin, saturation burial is expensive and field burial is preferable. "It is not written anywhere that one must be buried in their place of residence," says one ministry official. "In talks with various relevant parties, we've been proposing the construction of a large cemetery in the Negev, where there land is not limited. In the long term, people don't come to visit cemeteries forever."
Click the alert icon to follow topics:
SUBSCRIBERS JOIN THE CONVERSATION FASTER
Automatic approval of subscriber comments.

NOW: 40% OFF
ICYMI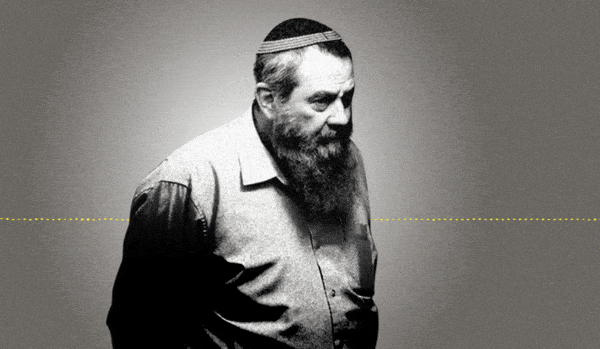 Jewish Law Above All: Recordings Reveal Far-right MK's Plan to Turn Israel Into Theocracy
Why I'm Turning My Back on My Jewish Identity
Down and Out: Why These New Immigrants Ended Up Leaving Israel
The Reality Behind 'The White Lotus' Sex Work Fantasy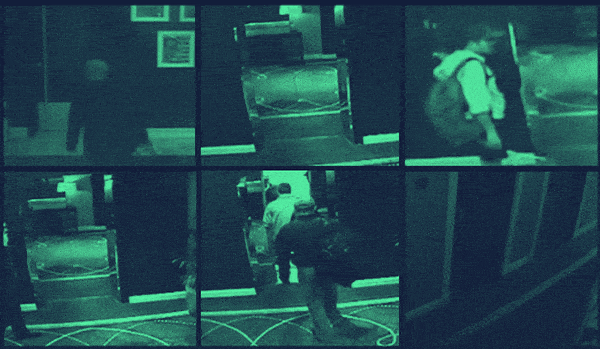 This 'Dystopian' Cyber Firm Could Have Saved Mossad Assassins From Exposure
Comeback Kid: How Netanyahu Took Back Power After 18 Months in Exile