Gideon Levy |
Abdallah, 15, Dreamed of Praying at Jerusalem's Al-Aqsa Mosque. He Was Shot Dead on His Way
The Palestinian teen's father dropped him off near the separation barrier, but Israeli Border Police shot him as he tried to pass through
Wallah Gheith, Abdallah's mother, last month.
Credit: Alex Levac
A limp handshake, a look of despair. His world has collapsed, there is no point to life anymore. Since the disaster he has hardly gone to work. "Can you give him back his life?" he asks, knowing the answer. Every few sentences he pauses and emits a heartrending groan, then shows more photos from the album, shares another memory of the boy and tries somehow to continue, until the next groan. His fury and hatred of those responsible for killing his eldest son in his very presence have not abated and are not likely to do so anytime soon. He's already been called in for a "warning talk" with the Shin Bet security service. It knows everything.
Luai Gheith heard when the Border Police shot his son, Abdallah. He rushed to him, and carried the dying 15-year-old to his car and sped to a hospital. All the way there he hoped Abdallah was still alive; maybe he only bumped his head hard when he fell to the ground, he thought. But the emergency room doctors at Al-Hussein Government Hospital in Beit Jala, near Bethlehem, said they hoped Allah would compensate him. That's the accepted way of informing someone of a death.
In the Gheith brothers' ceramics store on the main street of Hebron, Halaf, Luai's brother, shows the last items created by his nephew, Abdallah: a decorative cup and bowl. "He has a part in everything here," the uncle says. "And now he's gone. He never even saw the sea in his life." The store is packed with Hebron-style tiles, decorative items and household utensils adorned with the word "peace" in three languages. Abdallah worked here during school vacations. Look, here's where he sat and painted on the clay.
Not far away, in the living room of a house on a quiet residential street in the center of Hebron, all the walls are now adorned with photos of the youth. A nicely designed poster from the school he attended features three photographs: Abdallah alive, an adolescent with a trendy haircut; Abdallah dead, his mother hunched over his body; and another of a dead Abdallah, this time with his aunt. The bereaved parents, Luai, 45, and Wallah, 35, are sitting on the sofa, the same one on which their son spent the last night of his life. Luai speaks, his wife, clad in black, is silent.
"No one can grasp this, no one knows my pain. Abdallah was everything to me. He was my hope. He wanted to be a doctor and he was a brave boy." Right away the father shows a clip on his phone of Abdallah trying to free a woman from the clutches of a Palestinian policeman who detained her in a demonstration earlier this year on the occasion of the anniversary of Hamas' founding.
The Gheiths had seven daughters and two sons. Now, only one son remains. Luai himself was in administrative detention – arrest without trial in Israel – for 26 months during 2013-2015. Now his incarceration looks like child's play in the face of his bereavement.
Israel was up in arms this week over the horrific shooting of an Israeli citizen of Ethiopian descent by a police officer, but took no notice, a few weeks earlier, of the no less horrific shooting by a Border Police officer of the Palestinian teenager from Hebron, whose only wish was to pray in Jerusalem.
The event occurred on May 31, the last Friday of Ramadan, which was also Laylat al-Qadr, the Night of Destiny; according to Islam, that is the night the Koran was handed down to the Prophet Mohammed. Throughout the holy month, Abdallah's father promised him that on the last Friday, they would go together to Al-Aqsa, in Jerusalem's Old City. Late Thursday evening, Abdallah was supposed to help his grandfather, a building contractor, at a construction site. Luai said he would ask the grandfather to let him off. In the evening Abdallah went to the family's ceramics store to collect the 100 shekels ($28) he was owed in wages. He was very excited about his trip to Jerusalem.
Before he went to sleep, his father said Abdallah looked as if he had grown, and he measured him: 171 centimeters (5 feet, 6 inches). Luai recalls that Abdallah said that one centimeter should be deducted for his shoes. Abdallah wasn't wearing a shirt, and his father remembers thinking: The boy has become a man.
"You Israelis don't know how we feel," Luai says now. "You go on your hikes, you go on picnics, you go abroad. You breathe good air and you don't know a thing about the pain we live with." Another groan, then more silence.
At 3 A.M., Luai woke up and saw that Abdallah was still awake, as is customary on Ramadan nights, and playing with his sisters; only later did he fall asleep on the living room sofa. Father and son had agreed that on their journey in the morning, they would be accompanied by three of the sisters and a cousin, Abd al-Rahman, who was also in the living room.
They set out in the family SUV just after 7:30 A.M.: Luai; his daughters Shaimaa, 16, Tartil, 14, and Daniya, 12; his niece, Sirin, 14; and Abdallah and Abd al-Rahman, 18. Entry to Jerusalem for young men of 16-30 was forbidden – so the two teens had to sneak into the city, as many Palestinians do.
For his part, Luai was afraid of being stopped by a traffic policeman, because he was carrying more passengers than is legally allowed, so he drove on a bypass road, toward the Mazmuriya checkpoint, north of Bethlehem. They had all taken their prayer rugs and caps to shield them against the sun. Abdallah joked with his sisters the whole way, Luai recalls.
It was 8 A.M. when they reached the separation barrier, a few hundred meters from the checkpoint. The barrier here isn't high: roles of concertina wire and two barbed-wire fences, between which a rocky path passes; there's a breach in one of the fences, and many young people were set to go through it and get to the prayers. The second one was also easy to pass through. About three hours earlier, a young man named Muaman Tbayesh, from the Al-Fawar refugee camp, had been wounded here by Border Police gunfire. Hundreds of other young people who had intended to cross at the site had left and gone elsewhere. But Luai was unaware of this.
He dropped off Abdallah and Abd al-Rahman next to the breach in the fence and parked a few dozen meters away, planning to go through the checkpoint on foot with the girls. The two boys advanced toward the fence. Abd al-Rahman relates now that he didn't see the Border Policemen lurking in ambush amid the trees and buildings across the way. The boys didn't yet know that they were entering a death zone, like the one between North and South Korea, like the one that existed between East and West Berlin before the wall fell.
Suddenly Abd al-Rahman saw a Border Policeman moving toward him. Quickly he beat a retreat back to the other side of the first fence, but Abdallah was caught between the two fences. The officer ran toward him. No one could have imagined that he would open fire at an unarmed teen with live ammunition, executing him. But when he was about five to eight meters away from the boy, he fired twice at Abdallah. One bullet struck him in the chest, on the left side. Abdallah managed to get back to the other side of the fence with the hole in it before collapsing to the ground, his face slamming into the earth, and losing consciousness.
Hearing the shots, Luai rushed over and saw Abdallah stumble and collapse, bleeding. Two Border Policemen were standing on the other side of the fence. Abdallah lay motionless. Luai pulls out a photo of his son, his face wounded as a result of his fall. He and Abd al-Rahman carried him quickly back to their car, asked the dumbstruck girls to get out and sped toward Al-Hussein Hospital. An eternity seemed to pass, but they got there in 10 minutes.
In the hospital, Luai heard the doctors talking among themselves about his son's heart and realized he was in critical condition. He called his wife and his brother and told them the situation was very grave. They told him to pray. Half an hour later a physician emerged, asked the father for his full name and then uttered the words he had so hoped not to hear: "I hope that Allah will compensate you."
Luai followed the ambulance carrying his son's body to Al-Ahli Hospital in Hebron, for preparation for burial. Only then, he says, did he fully grasp what had happened.
Asked for comment, the Israel Police made the following statement to Haaretz: "During the last Friday of Ramadan [May 31], large forces of the Israel Police were deployed to secure events and to prevent terror and the infiltration into Israel of people without permits. The forces operating in the Al-Muntar sector had to contend with disturbances that included rock throwing and damage to the separation barrier.
"During the course of the activity, a number of suspects were identified climbing on the security barrier and entering the territory of the State of Israel illegally. In accordance with the rules of engagement in such a situation, the force fired a Ruger [rifle], aiming it at the lower part of the body of one of the suspects, following which the suspects ran from the site. The police will continue to operate decisively against every attempt to infiltrate the State of Israel, and will act to protect the security of the residents of Jerusalem and the citizens of Israel."
A report released last week by the Israeli human rights organization B'Tselem, following its investigation of the incident, states that Abdallah was shot with "two-two" (.22 caliber) bullets, from a Ruger rifle – a weapon that the military advocate general stated a decade ago could be used only in cases in which security forces faced mortal danger.
"Were the shootings of 15-year-old Abdallah and 20-year-old M.T. [shot earlier that morning] criminal?" the B'Tselem report asks, in its conclusion. "Absolutely. They were entirely unjustified. Neither Abdallah nor M.T. posed any danger. Nor could they have posed any danger as they were: in broad daylight, caught between concertina wire on one side and a high barbed-wire fence on the other, facing Border Police officers who were armed and ready and in protective gear.
"This is not a case of mortal danger, or in fact of any danger at all. Under such circumstances, the use of weapons capable of causing serious injury and even death – as has been done before and as the officers did here – cannot be justified on any moral or legal grounds. The fact that the predictable and deadly outcome of this egregious conduct is met by public indifference and that the conduct receives the full backing of all official bodies demonstrates just how little worth is accorded to Palestinian lives."
In his living room, the bereaved father continues to pour out his agony: "Every day I am sadder than on the day before. I thought it would lessen, but the pain only increases. My life is pointless now. You [Israelis] live far away. You do not feel us. You think our pain is small. But Abdallah was my whole life. When a person loses a cat or a dog, it is painful. But when you raise a child… You just don't know… it's far more than you imagine.
"May God burn whoever killed my son. Everything is worthless now. Worthless. I will live until 70 or 80 with this pain, together with my wife. There is no life after this. Your government is criminal. You don't know what mercy is. This is the gift I received from the State of Israel, besides the regular suffering of life under the occupation: to see my son shot to death in front of me," says Luai. "He will never return, Abdallah."
Click the alert icon to follow topics:
ICYMI
Ken Burns' Brilliant 'The U.S. and the Holocaust' Has Only One Problem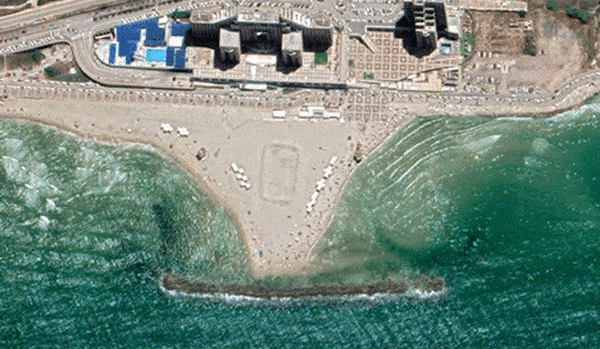 Facing Rapid Rise in Sea Levels, Israel Could Lose Large Parts of Its Coastline by 2050
Lapid to Haaretz: 'I Have Learned to Respect the Left'
The Mossad's Fateful 48 Hours Before the Yom Kippur War
As Israel Reins in Its Cyberarms Industry, an Ex-intel Officer Is Building a New Empire
How the Queen's Death Changes British Jewry's Most Distinctive Prayer