Yazidi Women Training in Israel to Help Their Community Cope With the Trauma of ISIS
Two-week course developed by experts in the hopes community leaders can return to Iraq, where 'there's roughly one psychologist or social worker for every 300,000 people,' with the tools to help others
Lamiya Aji Bashar who tried to escape countless times after being sold to Islamic State fighters.
Credit: Meged Gozani
It's hard to look Lamiya Aji Bashar in the eyes. Through them you can see the hell this young Yazidi woman has went through, not to mention her scarred face. The eyes of our Kurmanji translator fill as she translates from this Kurdish dialect into English, proving a little distance from the story of a girl who was taken captive by the Islamic State at age 15. But not enough.
This rare face-to-face meeting took place, surprisingly enough, in central Israeli Bar-Ilan University's psychology department. Aji Bashar is the only member of her delegation from Iraq who can reveal her face and name. That's because she now lives in Germany, as part of a special rehabilitation program for 1,100 women and children who survived Islamic State captivity.
>> Read more: The Jewish Israeli living in Iraq and helping ISIS victims rebuild their lives
Most of the 15 or so women in the delegation are Yazidi, but a few are Christian. And aside from Aji Bashar, they will return to Iraq following a special two-week course that was developed for them in Israel on coping with complex post-traumatic stress disorder – a term used for extreme cases of ongoing trauma, like captivity and severe abuse.
All of the women are active in various aid agencies. Their goal is to use some of the tools acquired during their brief training in Israel to help others ease the deep emotional wounds left by Islamic State's occupation of northern Iraq, especially among the Yazidis.
They come from a variety of professions – computers, finance, teaching, medicine. None of the women have any training in psychotherapy but because of their work in aid agencies, they have heard the atrocity stories and are trying to help others heal.
"We didn't really have a choice," said Dr. Mirza Dinnayi, a Yazidi doctor and social activist who lives in Germany and is the driving force behind several projects to aid the women and children who survived Islamic State's captivity. "The whole issue of psychological treatment is very uncommon in Iraq, like in other Arab countries. There's roughly one psychologist or social worker for every 300,000 people in Iraq. Therefore, we have to use what we have."
Of the 500,000 Yazidis who lived in northern Iraq near the Syrian border, mainly in the town of Sinjar and nearby villages, most fled after it was captured by the Islamic State in August 2014. They were housed in improvised camps consisting of tents with no infrastructure.
About 6,500 women and children were taken captive by the Islamic State. Some managed to escape or were liberated when the area was retaken from the organization in 2018. But around 3,000 are still missing.
This is hardly the first conflict to leave ruin in its wake but the Islamic State's brutality made psychological trauma – both personal and collective – the major challenge for the Yazidis' rehabilitation.
'Girl market'
August 15, 2014 is a day engraved in Aji Bashar's memory. It was the day Islamic State soldiers overran her village, Kocho. According to news reports at the time, they massacred 80 men and took about 100 women captive.
Aji Bashar and her family were captured as they tried to flee. "My father and two of my brothers were executed immediately," she said. Aji Bashar was separated from her mother, older sisters and cousins.
After two days in the Iraqi city of Mosul, Aji Bashar was taken to Syria, initially to an Islamic State base housing 60 men. That's when the 15-year-old first experienced sexual abuse.
Men came to the base and demanded that the captives convert to Islam, Aji Bashar recalled. "When we refused, they beat us for two days."
Soon afterward, she was sold for the first time. "They collected all the captured girls and put us into a kind of big pit. It was like a market. Men came, looked, chose the girls they wanted and took them."
Aji Bashar was bought by a Saudi national who had joined Islamic State. A few weeks later, by chance, he also bought her sister.
She didn't offer detailed descriptions of her daily regime of humiliation, violence, rape and abuse. Nor did anyone ask. Even the imagination fails.
During her three months in Syria, Aji Bashar tried repeatedly to run away. Then her captors sold her to an Iraqi, who took her back to Mosul – without her sister.
"At first I was glad, both to return to Iraq and because the person who bought me was an Iraqi with a family," she said. But her joy proved premature: There, too, she suffered violence, humiliation, slavery and sexual abuse.
After returning to Iraq, Aji Bashar tried to run away four times. She was sold repeatedly.
The last man to buy her was a hospital director who had joined the Islamic State. He liked sex slaves and bought two other Yazidi girls.
A cell phone Aji Bashar obtained from one of her captor's female relatives enabled her to call own relatives and plan another escape attempt, this time with two fellow captives. To pay the smugglers, relatives of the girls had to raise $10,000 for each of the women.
They were picked up by car and taken to a local safe house, where they escaped the Islamic State's door-to-door search. Then they went on foot to a Kurdish-controlled area.
"This was in winter, on a dark, rainy night," Aji Bashar said. "To bypass the Islamic State checkpoint, we had to go through a minefield. The two men who guided us told us to walk exactly in their footsteps."
But one girl slipped, and her foot hit a mine. "All I remember is that I flew in the air, landed and lost my vision," Aji Bashar said. Later, she discovered burns and other injuries on her face.
She called out to her friends, but no one answered. "For 10 minutes I called them. I thought I heard one of them. But the guides wouldn't tell me what their condition was. To this day I don't know if they survived, if they were wounded or dead and left there," Aji Bashar said.
'We have to tell our story'
For the last three years, she has lived in Germany, near Stuttgart, as part of the Yazidi rehabilitation program. Aji Bashar underwent a series of treatments and operations that restored her eyesight but the scars the land mine left on her face are still being treated. She learned German and now plans to finish the years of high school she lost. Two of her sisters and one brother are with her.
"I think we have to tell our story," she said. "I don't want things like this to happen to others."
In 2016, Aji Bashar received the European Parliament's Sakharov Prize for her work in human rights.
But the prizes the West grants survivors of the Islamic State can't heal the severe trauma carried by Aji Bashar and many like her – and especially not those who remain in northern Iraq, where they have no system of support and psychological treatment.
"We began working in Iraq a month after the Islamic State invaded, in September 2014," said Yotam Polizer, co-chief executive officer of IsrAID. "And we immediately understood that the thing we could help most with was in the field of trauma treatment and psychological help, for which there was enormous need."
Over the past few years, the organization has sent some 20 Israeli experts with dual citizenship to Iraq to help treat these psychological wounds.
Two years ago, the organization was contacted by three members of Bar-Ilan's faculty – Dr. Yaakov Hoffman, a clinical psychologist and researcher, Prof. Amit Shrira, a psychologist and Prof. Ari Zivotofsky, a brain researcher. All were studying trauma among Yazidi women, and Zivotofsky had even visited Iraq.
They proposed offering training in treating complex PTSD to people who deal with the traumatized population. Their plan was to adapt a therapy method known as STAIR, which was developed by Prof. Marylene Cloitre of California.
Thus was born a joint venture that, with Mirza's help, brought 15 young women from Iraq for training in Israel. The semi-secret operation required complex preparations, including giving the Foreign Ministry detailed information about each of the women months in advance.
"We worked for a year and a half to build the infrastructure for this and learn about Yazidi culture," Hoffman said. "We tried to build an optimal model for effective training in these situations, but in the end, the people undergoing the training aren't psychologists and mental health experts. So we can't know what contribution the training will really make."
Much needed break
For the last two weeks, the women have taken classes in dealing with depression, anxiety, nightmares and other sleep disturbances. They also visited the beaches in Tel Aviv, the Western Wall, and Yad Vashem Holocaust memorial center. Regardless of the value of the professional training they received, it seems they also needed a vacation. They are returning to an extremely tough situation.
A 30-year-old Christian woman from a village near Mosul, whose identity will remain anonymous, works for two aid agencies.
"Most of my work was with Yazidis who had to flee and leave their homes," she said. "The initial period, before the aid agencies entered the picture, was chaos. Entire families lived for months under trees or in streets behind businesses," she added.
"A great many people were killed. Men were executed, and hundreds of women and children were taken captive. They turned the women into sex slaves and brainwashed the children to turn them into fighters."
Eventually, she moved from her logistical job into "trauma therapy."
"Though I'm a therapist, my patients have become my friends," she said. "There are masses of Yazidi women who endured the Islamic State's atrocities in the area where I work. I'm exposed to a lot of stories of brutal rapes."
"One of the worst was of a girl who refused to have sex with a man, and to punish her, he raped her 9-year-old sister in front of her. Those are the kinds of scars we're dealing with," she said.
"Terrible as it sounds, rape isn't always the hardest thing in this situation," she continued. "There are worse things. We're talking about people who have lost their families, their roots, the whole framework of their life. Family is a sacred value for us, and the moment you're completely disconnected, and on top of that carry a personal trauma, it's very hard to recover.
"Some of the women still have children in captivity and don't know what has become of them. One of them was watching the Islamic State's YouTube channel and saw her son, aged 14, blow himself up in a suicide attack after being brainwashed."
A 25-year-old doctor from Sinjar Munir discusses her work at Yazidi villages and camps in the Sinjar Mountains.
"It's not just the abductions, the fighting and the rape," she said. "After five years in tent camps in lousy conditions, you meet a lot of people with severe depression, anxiety, suicidal tendencies and general despair."
Even though the Islamic State has withdrawn from the area, the families are still in camps, she noted. "It's hard to go back. There are destroyed homes and damaged infrastructure. There are no medical services, and in some places, they planted mines and booby-trapped homes. The government isn't rushing to deal with this far-off place, so the families remain in the camps."
Back to chaos
Only some of the Yazidi women who were taken captive by the Islamic State have entered Mirza's rehabilitation program. Some started but chose to return to Iraq while others couldn't be included because the quota was full. Mirza has been trying to get the quota raised, but so far, his efforts have been unsuccessful.
"For women who survived Islamic State captivity and are now living in camps [this] is a catastrophe," he said. "They have almost no chance of recovering without appropriate support."
The Israelis behind the project, primarily Hoffman and Zivotofsky, have developed a strong relationship with the Yazidi people over the years. They're excited that it has finally gotten off the ground and hope their efforts will make a difference. But given the situation in Iraq, they know this a small goodwill gesture tossed into a world of chaos.
ICYMI
The Artist Who Survived Auschwitz Thought Israel Was 'Worse Than the Concentration Camp'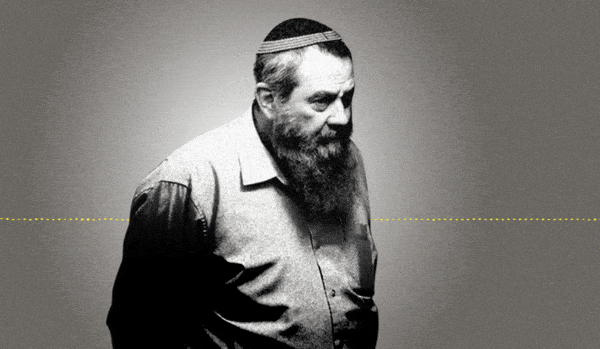 Jewish Law Above All: Recordings Reveal Far-right MK's Plan to Turn Israel Into Theocracy
Why I'm Turning My Back on My Jewish Identity
Down and Out: Why These New Immigrants Ended Up Leaving Israel
The Reality Behind 'The White Lotus' Sex Work Fantasy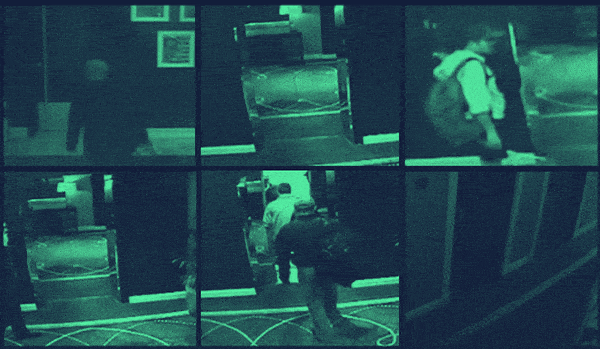 This 'Dystopian' Cyber Firm Could Have Saved Mossad Assassins From Exposure