'Weaponizing the Mizrahim' |
Why Reparation Claims by Jews Who Fled Arab Countries Could Derail U.S. Peace Plan
Jews who were forced to leave countries such as Iraq, Morocco and Egypt in 1948 have waged a long battle to receive compensation for their lost homes and possessions — but how did that become a stumbling block in any final status accord with the Palestinians?
A still from the movie "Remember Baghdad" (by Fiona Murphy) about the Farhud pogrom in Baghdad of 1941.
Credit: Beit Hatfutsot
Israel's Supreme Court rejected an appeal last month by a group of Iraqi Jews demanding to be recognized as victims of the Nazis.
While acknowledging that the Nazis had been heavily involved in creating the anti-Jewish atmosphere that led to the pogrom known as the Farhud (which took place in Iraq in June 1941), the court determined that they could not be recognized as victims of the Nazis under existing Israeli legislation. Such recognition would have allowed the group to receive pensions and other monetary benefits.
>> The Nazi-inspired pogrom that triggered Iraqi Jews' escape to Israel
The court's decision marked the final stage in a case that had been ongoing since 2011. But it does not put an end to the issue of compensation to Jews from Arab lands, including Iraq, who fled their homes after the establishment of the State of Israel in May 1948.
At the time of the state's foundation, almost a million Jews lived in Arab and Muslim countries and Iran. Some of these communities dated back to ancient times. Although in some countries they had experienced intermittent anti-Semitism and persecution throughout the ages, many of the communities and individual Jews were prosperous.
However, according to Jews for Justice from Arab Countries — an international umbrella group of Jewish community organizations — as hostility toward Israel and Jews intensified, some 850,000 Jews left or fled their homes in Syria, Morocco, Tunisia, Libya, Iran, Iraq, Yemen, Lebanon and Egypt, abandoning their property and assets. Today, only a few thousand Mizrahi Jews are left in all of those countries.
Reparations initiatives resurface every few years, in both Israel and the United States. But unlike the question of reparations for victims of the Nazis, the compensation demands for Mizrahi Jews are more complicated and have become inextricably linked to regional peace — leaving some to question whether the true intent of the reparation efforts is to shackle any possible peace negotiations with the Palestinians and/or Arab world.
The reparations issue was first raised in the 1970s, spearheaded by the likes of former MK Mordechai Ben-Porat. The first relevant organization to be established was the World Organization of Jews from Arab Countries in 1975, which demanded that any settlement of the Palestinian refugee problem also recognize the Mizrahi Jews forced to flee from lands where they had lived for centuries. The organization disbanded in 1999 and was superceded by Jews for Justice from Arab Countries in 2002.
In February 2010, the Knesset passed legislation preserving the right of Jewish refugees from Arab countries and Iran to compensation. This law obligated the State of Israel to ensure that any negotiations for peace in the Middle East would also include the subject of compensation for Jewish refugees. At the same time, the National Council for Jewish Restitution was established. However, it was subsequently disbanded and has never been reestablished.
Most recently, a report on Israel television's Channel 10 in January revealed that Israel intends to demand over $250 billion from seven Arab countries and Iran as compensation for what the Mizrahi Jews left behind. According to the report, Social Equality Minister Gila Gamliel was coordinating the process of assessment and demand with the National Security Council, which is part of the Prime Minister's Office, and has engaged the services of an international accountancy firm. Jews for Justice from Arab Countries was apparently involved in these efforts, too.
The report said that Israel was first set to seek $35 billion in compensation for lost Jewish assets from Tunisia and $15 billion from Libya. Claims against Morocco, Iraq, Syria, Egypt, Yemen and Iran would follow later.
Vindicated
Repatriation of Jews to Arab lands is not and has never been a viable option. Furthermore, for geopolitical as well as practical reasons (in most cases, there are no listings of properties or assets), financial or material compensation are not likely either. So why has the issue resurfaced, and why now?
Officials contend it is because of genuine concern for justice.
"It is time to correct the historic injustice of the pogroms in seven Arab countries and to restore to the hundreds and thousands of Jews who lost their property what is rightfully theirs," declared Gamliel in announcing the initiative.
And on its official website, the Israeli Foreign Ministry writes that "Official recognition of rights [of Jews displaced from Arab countries] which were neglected and the need to grant justice is an issue of national, ethical and moral importance."
To some, these efforts are a vindication of their experiences — both in their country of origin and in Israel.
Mazal Ashkenazi, now 79, left Morocco clandestinely with her family in 1955, afraid for their lives. "It is about time that the state stood up for us," she says. "My family was terribly poor when we came to Israel. We gave up all the comforts that we had to come to Israel, and it is only right that if there ever is an agreement, we should receive compensation — for what we left behind and for the suffering we experienced here."
"They called us avak adam ["human dust," or "wrecked people"]," says Shoshana Ben Abu, 73, a retired teacher whose family came to Israel from Morocco, citing a particularly derogatory remark about immigrants commonly made by Prime Minister David Ben-Gurion. "In Morocco we were Jews; here we were nothing. But at least now the state is standing up for us," she says.
However, following her announcement earlier this year, Gamliel's office has not issued further statements about the reparations and the issue has not come up at all during the election campaign. Her office did not respond to requests for comment.
Political issue
There are some who contend that these efforts are little more than a ploy to preemptively kill any peace deal with the Palestinians and the presumed demand to recognize the Right of Return for Palestinian refugees.
Michael R. Fischbach, professor of history at Virginia's Randolph-Macon College, has extensively researched this issue and published a widely regarded book in 2008, "Jewish Property Claims Against Arab Countries." He says that for years, various actors — but especially Israel — have linked the resolution of Jewish property claims to the fate of Palestinian refugee property and repatriation claims. "The term has been politicized, using the Mizrahim as a weapon against the Palestinians," he tells Haaretz in a phone interview. "The linkage takes an individual or a family's assets and subsumes them into an Israeli political issue."
The Jews for Justice from Arab Countries group strongly refutes this. On its website, it writes that "the legitimate call to secure rights and redress for Jews displaced from Arab countries is not a campaign against Palestinian refugees. ... However, it emphasizes that "it is important to ensure that the rights of hundreds of thousands of Jews displaced from Arab countries be similarly recognized and addressed. ... For any peace process to be credible and enduring, it must ensure that all bone fide refugees receive equal rights and treatment under international law."
Fischbach argues, though, that the involvement of international groups like Jews for Justice from Arab Countries is controversial. "There is a strong, ethical and historical question here: By what moral and legal right do these organizations, which are not representative in any way, take upon themselves to speak for the Mizrahim in Israel?"
American politicians have reinforced this claim.
During the Camp David peace talks of 2000, President Bill Clinton announced that if an accord were to be reached, an international fund should be established to both compensate Arab refugees and Jewish refugees from Arab countries.
Since then, the U.S. Congress has passed a series of resolutions stating that Jewish refugees should be recognized as refugees by the UN Convention Relating to the Status of Refugees, and that an international fund be established to compensate Jewish and Palestinian refugees for the loss of their property. The most recent resolution, in 2016, was sponsored by Democratic Rep. Jerrold Nadler and called for a report on U.S. actions that have been taken "to ensure that a just, comprehensive Arab-Israeli peace accord also finds resolution of the issue of Jewish refugees from Arab countries and Iran."
The resolutions are not binding, says Lara Friedman, president of the Foundation for Middle East Peace — a Washington-based think tank dedicated to the promotion of "a just resolution to the Israeli-Palestinian conflict."
But, she adds, they do have tremendous symbolic significance. "Congress acts to systematically delegitimize Palestinian refugees," she argues, "while introducing more bills recognizing Jewish [people] from Arab lands as refugees whose claims/grievances must be addressed.
"The main goal is to impose new terms of reference on future peace negotiations," she says — "terms that place full responsibility on the Arab world both for Palestinian refugees of 1948 and for Jews who came to Israel from Arab countries in the wake of the creation of Israel."
These efforts, she says, are merely a "cynical exploitation of Jews who came to Israel from Arab countries. Do the supporters of these efforts inside Congress ... believe that the Jews who came to Israel from Arab countries see themselves as unwilling exiles in a foreign land, dreaming of the day they can return to their true homes in, say, Yemen, Egypt or Tunisia?" she asks.
"Is Israel the homeland of the Jews, or is a generic country that magnanimously gave permanent refuge to a group of foreigners (who happened to be Jewish) who were fleeing persecution in their native countries?" she continues. "It can't be both."
Friedman notes there has been a flurry of new congressional initiatives in response to leaks around the U.S. administration's Middle East peace plan. She calls this "absurd. If the intent is to shackle the administration, it's unnecessary. This administration has already delegitimized the Palestinians and 'the deal' [of the century] is unlikely to go anywhere."
Highest price
The linking of Mizrahi reparations with the Palestinian right of return angers some Mizrahi activists, who say it perpetuates the discrimination the community has long felt in Israel.
Fischbach says the issue has become a partisan problem because connecting the reparations claims with the Palestinians' right of return "takes an individual or a family's assets and subsumes them into an Israeli political issue," thus creating divisions between right-wing and left-wing Mizrahim.
Two comments from people interviewed by Haaretz for this article highlight that divide.
Lawyer Moshe Karif, whose parents came from Tunisia and Iran, tells Haaretz that "it takes a lot of arrogance, chutzpah and racism to pit the Mizrahi assets against the Palestinians' assets. Why should my grandparents' modest assets be used as an excuse not to pay the Palestinians?! Now, after all we've suffered, we're supposed to be the ones who 'pay off' the Palestinians or be part of the failure of a peace process? Where's the justice in that? Why didn't anyone do that with the reparations from Germany?"
Ben Abu, for her part, has a different outlook. "I don't really think we'll ever see any money from the countries we left — so the Palestinians shouldn't get anything either," she says.
Fischbach says that in all of the proposed plans for compensation from Arab countries, the monies would not go directly to individuals but to the state. Yossi Yonah, former MK and professor at Ben-Gurion University of the Negev, says this reinforces the gaps between Mizrahim and Ashkenazim, and perpetuates the discrimination that Mizrahim have long-felt in Israel.
"Both the Ashkenazim and Mizrahim arrived in this country as refugees, with nothing of any material value. But while the Ashkenazim received reparations and were able to build themselves financially, the Mizrahim have remained in the lower classes until now. The state has no right to nationalize the assets that my family lost," says Yonah, whose parents both came from Iraq.
Karif, meanwhile, argues that Jews from Arab lands were the ones who paid the highest price for Israel's establishment, specifically "the economic price when they left their homes and the tremendous social price when they came to Israel. Any compensation for Jewish property should be at the center of personal and public arrangements to deal with the terrible injustice done to Mizrahim, as individuals and as a community, in Israel."
He, too, rebuffs any attempts to make the Mizrahi community a sticking point in a deal with the Palestinians. "We will not be turned into pawns in the government's attempts to prevent peace — which is what we all need more than anything else," Karif says.
Click the alert icon to follow topics:
ICYMI
Ken Burns' Brilliant 'The U.S. and the Holocaust' Has Only One Problem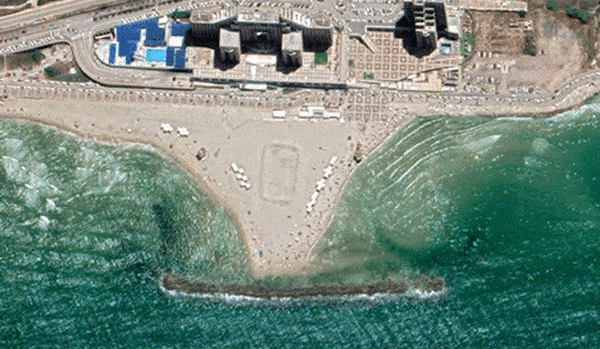 Facing Rapid Rise in Sea Levels, Israel Could Lose Large Parts of Its Coastline by 2050
As Israel Reins in Its Cyberarms Industry, an Ex-intel Officer Is Building a New Empire
How the Queen's Death Changes British Jewry's Most Distinctive Prayer
Chile Community Leaders 'Horrified' by Treatment of Israeli Envoy
Over 120 Countries, but Never Israel: Queen Elizabeth II's Unofficial Boycott