Israeli Transgender Girl Hospitalized With Brain Injury After Assault in School
The school claims that the family has not cooperated in its efforts to resolve the student's situation
Osher Band, 15, in her home in Ashkelon, Israel, April 15, 2019.
Credit: \ Ilan Assayag
Osher Band, a 15-year-old transgender girl from Ashkelon, hasn't gone to school for more than six months. At the beginning of the school year, other students attacked her verbally and physically, including threatening her with a knife. As a result she remained at home, fearing for her life.
But she hasn't been able to find another school, and her mother recently received a letter threatening possible criminal proceedings if Osher didn't return to school. A week ago as a result, she returned to her school, the ORT Henry Ronson High School.
But a classmate promptly attacked her and she was hospitalized with a traumatic brain injury. Osher said that her teachers failed to help her. They also asked her not to come to school with hair extensions and long nails so as not to attract attention to herself. The school disputes her account.
>> 'They ask what we have between our legs': A third of transgender Israelis are unemployed ■ 'I thought Tel Aviv was open, but nothing prepared me for this'
The high school said her behavior was "provocative" and that she had been posting "crude, flaunting pictures" on Instagram. School principal Ora Gul said she had tried to fashion a special program for Osher, but Osher's mother would not cooperate.
A number of weeks ago, Osher and her mother, Regina, left their apartment due to harassment by other children and moved in with one of the mother's friends. The Aguda, Israel's LGBT task force, is also providing assistance.
The family moved to Ashkelon in the middle of last year. For the first few months, Osher still dressed as a male, but at the beginning of the current school year in the fall, she decided to make a change.
"I always knew I was a girl, but I was afraid to dress like I feel because of the other kids' reactions," she said. "But I understood that I had to be who I am, that I have to be happy and love myself."
She began using makeup and hair extensions. "I'm a girl, and I want to be treated like all the other girls in the grade." But the other students responded with what she described as "curses and blows."
"Kids told me that in my situation, they would jump off the roof, that if they were my parents, they would kill me, that they were waiting for God to take my life. I wake up every morning with a big smile, but for every hour at school, the smile vanishes. My studies and my life have been damaged. The students and teachers don't accept me as I am, and that's the only thing I ask for."
School disputes the girl's account
Gul, the school principal, had a different account of the situation. Osher, she said, never came to school regularly, often showing up only once or twice a week, and that was the case at her prior school as well. "Unfortunately, on the few occasions on which Osher did come to school, her behavior was provocative," Gul said. "She uses harsh, defiant language with the teachers and students and doesn't accept authority."
Gul also denied that teachers ever asked Osher to stop looking like girl and added that the transgender teen never complained about such treatment.
The Education Ministry said it investigated the matter and concluded that the school's staff "made every effort to help the student and provide her with the required solutions. The incidents of severe violence were addressed with full severity," including involving the police. But to protect students' privacy, "the ministry is not permitted to go into detail."
The incident that made Osher stop coming to school last summer occurred while she was sitting with some of her classmates. Two boys from her grade began taunting her. Then, "they threw chairs at me, and one of them said that if I stay here, he would stab me, and pulled out a pocketknife," she said.
Since then, she said she has been afraid to leave home. Last Thursday, she finally returned to school, but she said had an argument with another girl who chased her, knocked her head around and hit her until she managed to flee and call the police.
The school said it reported both incidents to the Education Ministry and the police, and in both cases, the students responsible were punished. The police said they have opened an investigation into the recent assault, adding that it is still in its early stages and they cannot divulge details.
Hospitalized with a brain injury
Osher was hospitalized with a traumatic brain injury and organ damage and since then has been in bed and on painkillers. Regina, Osher's mother, expressed dissatisfaction with the school's response. She said the school told her explicitly that they could not protect Osher and as a result, she should stay home.
Regina called her daughter "a borderline genius" and said she wanted to be able "to study and develop herself in a safe environment. But I'm afraid they will stab my child. It's been eight months since they threatened her with a knife, and nothing's happened. Osher is still at home and the education system isn't providing her with a safe setting." The mother also said no alternative placement has been suggested for her.
Gul, the principal, who referred to Osher as "he," denied telling Regina that Osher should stay home. And far from abandoning her, she said the school repeatedly tried to resolve the problem.
First, it transferred Osher to another class, then to a third class. Her case was considered by an interdisciplinary committee, which eventually decided that Osher should remain at the school. Her teacher asked to visit the family at home, but was turned down. The teacher also taught classes on acceptance of the other and tolerance toward the LGBT community.
The students who cursed Osher were "dealt with and warned," Gul said, and Osher was allowed to use the girls' restroom and sleep with the girls on the annual school trip.
"We would be happy to sit with the mother and Osher to hear their ideas for additional steps that would make her stay easier," she added.
For his part, Moshe Hajaj of the Aguda LGBT group accused the school and the entire educational system of "extreme abandonment and a shameful failure" for permitting what he described as "a 15-year-old girl being barred from studying due to violence." The conduct encouraged phobias about the LGBT community, he said, and "nobody can return those lost months to her."
The organization demanded that senior Education Ministry officials intervene to resolve Osher's situation and remove both the violent students, as well as teachers whom the group claims enabled the violence.
Click the alert icon to follow topics:
ICYMI
The Artist Who Survived Auschwitz Thought Israel Was 'Worse Than the Concentration Camp'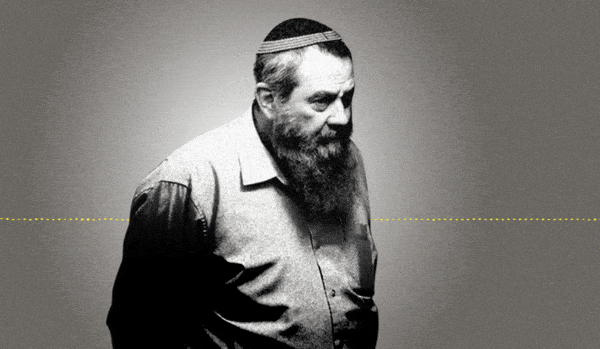 Jewish Law Above All: Recordings Reveal Far-right MK's Plan to Turn Israel Into Theocracy
Why I'm Turning My Back on My Jewish Identity
Down and Out: Why These New Immigrants Ended Up Leaving Israel
The Reality Behind 'The White Lotus' Sex Work Fantasy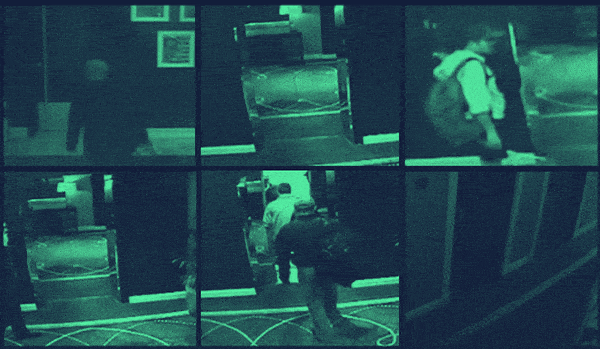 This 'Dystopian' Cyber Firm Could Have Saved Mossad Assassins From Exposure