Analysis |
The Assad Regime Won Syria's Civil War. Can It Survive an Israeli Attack?
The Syrian conflict has triggered Israel's primal fear: the threat of an entrenched Iranian presence on its borders. If a resurgent, unreliable Russia doesn't step in, then Assad and his army will be Israel's first targets
Iran's Supreme Leader Ayatollah Ali Khamenei hugs Syrian President Bashar al-Assad in Tehran, February 25, 2019
Credit: AFP
Syria's descent into the living hell of civil war has had mixed ramifications for Israel.
Syria's armed forces, the primary threat against which the IDF was built and trained for decades, have been devastated and, with the partial exception of its air defenses, no longer constitute a major military challenge to Israel.
With Egypt and Jordan having long ratified peace and the demise of the "eastern front" following the second Gulf War, Israel no longer faces any neighboring state with the capability and desire to wage war against it, a dramatic improvement in its strategic position.
Read more: How Assad defied the odds, won in Syria and pushed the U.S. out | Doctor, 'Butcher,' president: The journey of Syria's infamous leader
Nature, however, abhors a vacuum. And as Syria disintegrated, others moved in.
Over the eight years of the Syrian implosion, there were several potential scenarios with critical implications for Israel's national security.
One possible outcome was an ISIS-dominated Syria, right on Israel's border. That potentiality was nixed by the relatively effective actions of the international community, led by the U.S. Paradoxically, its proximity notwithstanding, Israel was less alarmed by ISIS than were Arab states, the U.S. and the international community. In reality, ISIS was focused on its fellow Sunni adversaries and the West, far more than on Israel.
The second possible outcome was Israel's primary fear - and it has materialized in practice. That was a Syria reunited and dominated by Israel's foremost adversary, Iran, as well as Russia. The remaining good news is that Syria appears to have been reconstituted as a state. A disintegrated Syria would have created even more fertile ground for the involvement of Iran and Hezbollah, with no one at all to rein them in.
Bashar Assad clearly does not wish to be dominated by either Russia or Iran, but has no choice but to appease them, while trying to maintain a modicum of independence.
Russia, the single most powerful actor in Syria today, has been granted 50-year leases for its air and naval bases, providing it with the ability to project power throughout the eastern Mediterranean. For a Russia focused on renewed superpower status and competition with the U.S., the outcome in Syria has restored its regional influence, allowing it to become the critical balancing factor, supplanting a retrenching America.
For Iran, its domination of Syria is key to achieving its long-standing dream of a "Shiite crescent," extending through Iraq, Syria and Lebanon, to the Mediterranean and of establishing a permanent ground, air and naval presence on Israel's border. Iran's ability to do so has been impeded to date only by the small and dwindling U.S. force in eastern Syria and hundreds of Israeli airstrikes that have, so far, successfully thwarted Iran's efforts.
Although Israel has become a powerful and essentially secure state, capable of demonstrating restraint in the face of the many challenges it faces, this would constitute a dire and unacceptable change in the balance of power, one that Israel cannot tolerate and must prevent - even at the expense of war.
The problem is that Israel is playing a defensive game and ultimately, if Iran is truly determined, likely a losing one.
Israel can only attack military shipments and bases so many times. Even if successful an unrealistic 99% of the time, Iran will still gradually build up its presence in Syria, much as it took decades to reach Hezbollah's staggering arsenal of 130,000 rockets. Syria cannot be allowed to become a second Lebanon and extension of that front.
U.S. administrations, under both Obama and Trump, have essentially abandoned Syria to a resurgent Russia and to Iran. U.S. Mideast policy, to the extent it exists, is viewed by the regional actors as incoherent and ineffectual.
Even if Trump does leave some residual military presence in Syria, as now appears likely - following dizzying zigzags - Israel already finds itself in a situation in which Russia is the only actor capable of at least partially stabilizing the situation, and preventing what could easily lead to a clash with Iran, both in Syria and directly.
To date, Russia has only partially succeeded in playing a moderating role, whether because of the limits of its influence with Syria and Iran, or because it prefers to play the sides, including Israel, off of each other.
Until the downing of the Russian aircraft last September, Moscow appeared to be giving Israel a free hand to operate in Syria against Iran and Hezbollah. That incident may have just been a manufactured pretext, but it has certainly proven a turning point.
Although Israel has insisted on its right to continue attacking in Syria, the Russian constraint is severe and its attacks have been far fewer - even before the new S300 missiles Russia supplied to Syria have become operational.
Moreover, Russia has failed to live up to its commitment to keep Iranian and Hezbollah forces 60-80 kilometers from the Golan border, let alone meet Israel's demand that they withdraw completely. In reality, Iran and Hezbollah are embedding their forces in the Syrian army and taking over entire units. With the U.S. AWOL, Israel has no choice but to seek Russian assistance, for what it's worth, in the attempt to avoid a showdown.
Should Iran persist in its efforts to establish a significant military presence in Syria, and Israel's interdiction attempts prove insufficient, it may be necessary to attack targets of high value to the Syrian regime. That could begin with military targets, to send a message, but then escalate to regime targets themselves.
If this, too, proves insufficient, Israel will have to consider attacks on high value and regime targets in Iran itself.
That would clearly be a dangerous escalation, but it would be better to do so now, when the nuclear deal is still keeping Iran from a nuclear capability, than in the future, when it may have crossed the threshold.
Because the international community, and not least the Kremlin, recognize that Israel regards an Iranian entrenchment on Israel's border as grave peril, it must be hoped that Israel's threat of military action will lead them to place the requisite pressure on Syria and Iran.
Syria's horrific domestic travails are not yet over, and there are few grounds for Israel to expect good news from its northern neighbor. Syria's near disintegration has unfortunately proven the prescience of those in Israel who warned, during the negotiations in the 1990s and 2000, that a peace deal, in which the Golan Heights would be returned to Syria, was the strategic equivalent of "signing on an ice cube."
The thought that we might have had to face Iran and Hezbollah in Syria today, without the buffer of the Golan, is a deeply sobering thought that should weigh heavily on Israel's future considerations. So, in the shorter term, is the danger of an escalation in the north (and south, too), at a time when the premier is under indictment and both the elections and coalition talks await.
Chuck Freilich, a former deputy Israeli national security adviser, is a senior fellow at Harvard University's Kennedy School and a professor at Tel Aviv University. He is the author of "Israeli National Security: A New Strategy for an Era of Change" (Oxford University Press, 2018). Twitter: @FreilichChuck
Click the alert icon to follow topics:
ICYMI
The Artist Who Survived Auschwitz Thought Israel Was 'Worse Than the Concentration Camp'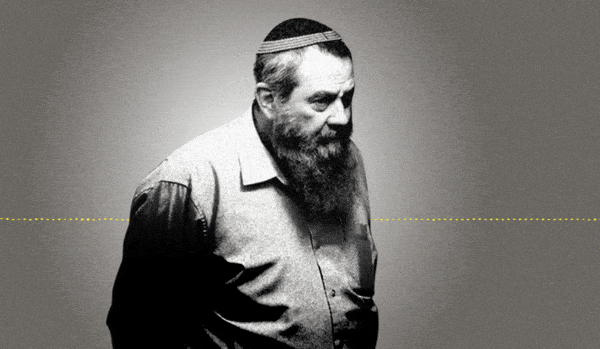 Jewish Law Above All: Recordings Reveal Far-right MK's Plan to Turn Israel Into Theocracy
Why I'm Turning My Back on My Jewish Identity
Down and Out: Why These New Immigrants Ended Up Leaving Israel
The Reality Behind 'The White Lotus' Sex Work Fantasy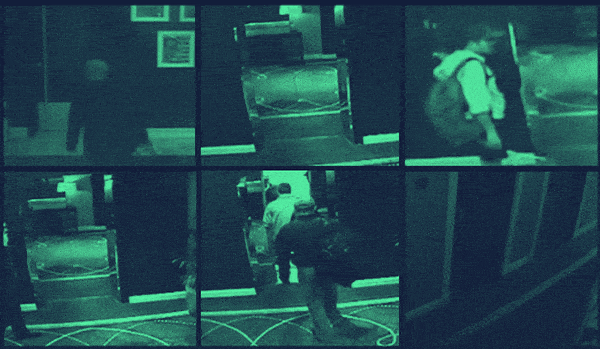 This 'Dystopian' Cyber Firm Could Have Saved Mossad Assassins From Exposure