Analysis |
Israel Forces Palestinian to Raze His and His Daughter's Homes With His Own Hands
In East Jerusalem, the Israeli authorities require residents to demolish their 'illegally built' homes by themselves or to pay the city exorbitant sums for doing it
Mustafa Subah next to his demolished house in East Jerusalem.
Credit: \ Alex Levac
You demolish your home. With your own hands, you bulldoze a life's project. All your memories and all the fruits of your labor and your savings are smashed to smithereens, become heaps of rubble, mounds of ruins. You demolish your home. You get up in the morning, hire a bulldozer and level the house you've lived in for years. You lay waste to the living room and destroy the bedroom, you smash the kitchen, devastate the terrace, bury the children's room. Then you turn to the adjacent house of your daughter, your son-in-law and your grandchildren, and you demolish it, too, with your own hands. You ravage your past and your children's future. They are homeless in the bitter chill of the Jerusalem winter.
It's all done according to the law, by the book. And all of it reflects the policy of occupation in Jerusalem: Embitter the lives of the Palestinian residents, fill them with despair and maybe they'll finally leave their city. Treat them with a heavy hand, torment them.
Some of their neighborhoods have no official master plan, so it's not possible to build. Or maybe there is a master plan but it allows for hardly any construction. It's the same as what's happening in the Arab communities within Israel, but much more severe.
This is the epitome of the occupation and the epitome of apartheid. The Palestinian population of the capital has increased fivefold since the start of the occupation in 1967. Palestinians now constitute 40 percent of the Jerusalem's residents, but not one new neighborhood has been built for them in a city that has grown to monstrous proportions, and where legions of new neighborhoods have been built for Jews.
In the annexed Palestinian neighborhoods and villages, there's no way to get a building permit – and as it is, there's nowhere to build. Earlier this week, Nir Hasson reported in Haaretz that the Jerusalem Planning and Building Committee rejected some 20 applications submitted by Palestinians for residential building permits, asserting that the municipality is no longer willing to abide by a decades-old procedure by which Palestinians could prove land ownership. Hasson noted that 90 percent of the land in Palestinian neighborhoods is unregistered – there is no way to establish ownership and no way to obtain building permits. The result: "illegal construction."
"They turned me into a criminal," Mustafa Subah, an automobile mechanic, told us this week on the ruins of his home. A few weeks ago, after a 15-year legal battle that cost him around 400,000 shekels (approximately $100,000), he was compelled to demolish his and his daughter's homes with his own hands.
The self-demolition derby has heated up in the last several weeks. According to the Israeli human rights group B'Tselem, 13 homes in East Jerusalem have been completely demolished and two others partially destroyed since the beginning of the year – all of them by the do -it-yourself method. In all of 2018, only 10 homes were demolished this way. In this city of destruction, where more than 800 Palestinian homes have been razed in the past 15 years, leaving 2,800 people, 1,500 of them children, without a roof over their heads, over 100 homes were demolished by the owners themselves.
Ir Amim, a non-profit organization working toward a more equal Jerusalem, says the scale of construction without a permit in East Jerusalem is vast, and stems primarily from the planning and building policy of the municipality and the national government. During the decade-long tenure of Nir Barkat, who was mayor until late last year, the city promoted development of Jewish neighborhoods, with 15,000 new residences being constructed. During the same period, only two detailed plans were put forward by authorities (but not approved) to develop Palestinian neighborhoods, with a total of 1,000 residences authorized. Last week, the municipality signed an agreement with the Israel Lands Administration to finance the construction of another 23,000 units – all of them in the city's Jewish neighborhoods.
But the problem is far more extensive than that. There are some East Jerusalem neighborhoods where most of the homes have been the subject of demolition orders. In the Ras al Amud section, for instance, where we visited this week, about 8,000 people live under the threat of their home being razed. It's not hard to imagine life under the shadow of such an order: the legal battle, as desperate as it is expensive, to get a few months' extension, and then another extension before the bulldozers are sent in. The resident can choose between doing the wrecking himself or reimbursing the city for the service, at a cost that can range between 80,000 and 130,000 shekels ($22,000-$36,000).
An old plan exists for Ras al Amud, one that was drawn up without the residents' knowledge or participation. According to that, the land that Subah bought 13 years ago, which already had a small house on it, is earmarked for public buildings. The plan states that about half of the Ash Sheikh neighborhood that he lives in, which is part of Ras al- Amud, is to be used to expand the Jewish cemetery on the Mount of Olives. It's not just living Jews who are privileged over the indigenous Palestinians, but now the rights of dead Jews eclipse theirs, too. The Jewish cemetery lies a considerable distance from Subah's densely populated neighborhood. Will the homes here be demolished for the benefit of the deceased to come?
We're at 6 Wadi Abdullah Street, Lane 5. An iron gate leads to a concrete path that ascends to the house. That is, the ruins of the house. Heaps of rubble in the front, heaps of rubble in the back, and in the middle, like a brand plucked from the fire, a small two-room shack whose legal status is unclear and whose future is cloudy. This is the building that Subah bought in 2006, together with the land around it. The demolished house in the back was home to five people: Subah's daughter Zinab, 27, her husband and their three children. Subah built the house for them in his yard without a permit, after all his attempts to obtain one were rebuffed. Now his daughter's family is living in cramped conditions in the home of her mother-in-law.
The rubble in front is all that's left of the small extension of Subah's house, the house in which he lived with his wife and the three of their five children who are still at home. Since the demolition, they have all squeezed into the two rooms of the original structure, waiting in dread to hear whether they will have to raze that as well. The couple's son Amjad, 23, who is disabled since he got injured a year ago in a work accident while installing aluminum windows in Tel Aviv, sleeps on the kitchen floor. The auto repair shop in front of the house is half wrecked and half standing: It's almost completely stopped functioning because of the uncertainty over the structure's future.
In the meantime, Subah has learned how to drive a bus and is looking for a new job. He's 54 years old and was born in Ras al Amud, where his family fled in 1948 from the village of Qalunya, on whose ruins the town of Mevasseret Jerusalem and the village of Motza now stand. About a year and a half after he bought the house, he learned that a demolition order had been issued for it. Following a legal battle, he received an extension from the Jerusalem Municipality until 2008. Neighborhood residents set up a committee with representatives of dozens of families who had received similar orders. Aided by the International Peace and Cooperation Center, a Palestinian organization , they met with municipality representatives to try to obtain building permits and have the demolition orders revoked – but to no avail.
Subah decided to go ahead and extend his home and to build a house for his daughter's family. He had no other choice, he says. All his requests were rejected. "Even a mouse lives in several rooms. We couldn't go on living in two rooms, together with my daughter and the grandchildren." He was fined 62,000 shekels, which he paid off in monthly installments of 1,200 shekels. He thought that the fine would allow him to continue living in his house. But after he finished paying off the debt, he learned that his house stands on ground earmarked for public use.
In 2017, heavy machinery arrived to level his and his daughter's homes. His lawyer managed to obtain a last-minute reprieve of eight months. Six weeks ago, a Border Police officer arrived to inform him that the house was going to be razed. In East Jerusalem, the Border Police and the regular police serve as representatives of the municipality and other civic authorities – after all, this is no ordinary civilian population. The officer told Subah that he would be charged 130,000 shekels for the demolition unless he did the job himself. "I said to the Border Police: Don't demolish my house, I will do it, but give me time." With the intervention of his lawyer – every such intervention costs him thousands of shekels in legal fees – he was given another extension, until March 13, next Wednesday.
Later, a municipal inspector named Yaron arrived to survey the house ahead of the demolition. Subah pleaded with him: It's winter now, maybe he could have a few more weeks? "You see what the weather is like," he told the inspector. But Yaron was adamant: "We've come to do measurements in order to demolish your house." Subah also learned from the inspector that the demolition order includes the original house, the one he bought 13 years ago.
Subah was left with no choice. On February 5, he hired a bulldozer and set about leveling his and his daughter's homes, leaving the original two-room structure. The cost was about 35,000 shekels, about a quarter of the municipality's demolition fee. He hasn't cleared away the rubble yet since he's waiting to find out about the fate of an appeal meant to save the original building – he may have yet have more rubble to remove. "You don't want to let us live," he says.
He and his brother own about four dunams (one acre) of land next to the settlement of Givon, northwest of Jerusalem. But he wasn't just prohibited from building there – he's not even allowed to plant a tree. "They wouldn't let me put up a fence there," he says. "This is our life now. We're not allowed to be here. My [Israeli] friend Gadi built a 40-meter balcony in [the Jerusalem neighborhood] Malha without a permit. He was fined 45,000 shekels. I was fined, too, 62,000 shekels. But afterward, Gadi received a permit and the fine was even deducted from the price of the permit."
"I say: Let us live," he continues. "I say to you that our time here is like in Syria. There they use planes and missiles for destruction, here they use tractors. The Chinese eat with chopsticks and you use forks. Only the method is different. That is war – and this is war."
Until 2001, he worked as a mechanic at "Arthur's" Volvo and Honda garage in Jerusalem's Talpiot industrial zone. He speaks of an island of equality and anti-racism in Jerusalem. "I was like a son to Arthur and his partner, Itzik. Now, everyone in Jerusalem is a racist. The racism in Jerusalem is sky-high. You go to Haifa or Tel Aviv, and you meet good Jews, but not in Jerusalem anymore."
"The municipality turns us into criminals," he adds. "What will my son do if they take down my house? He'll become a criminal. The municipality turns you into a thief in your own home. I am a quiet person. But what you are doing to me will finally turn me into someone who is not quiet."
A sledgehammer and other wrecking tools lie in the yard of the house that has not yet been demolished completely. Surviving remnants – window bars, an iron bed, shoes, a bicycle – are visible among the ruins. The living room was here, the bathroom over there. Steel girders jut out of the concrete, as though crying out.
"It wasn't a big house," he says, "only something to shelter people."
Click the alert icon to follow topics:
SUBSCRIBERS JOIN THE CONVERSATION FASTER
Automatic approval of subscriber comments.

NOW: 40% OFF
ICYMI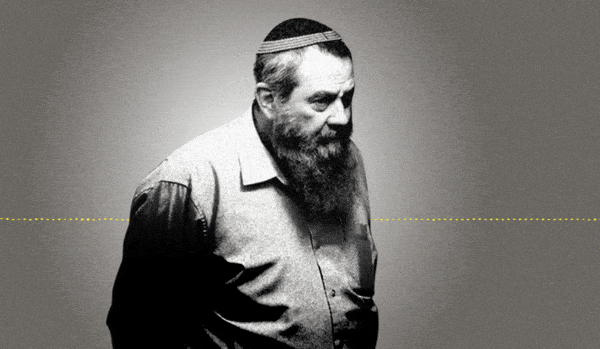 Jewish Law Above All: Recordings Reveal Far-right MK's Plan to Turn Israel Into Theocracy
Why I'm Turning My Back on My Jewish Identity
Down and Out: Why These New Immigrants Ended Up Leaving Israel
The Reality Behind 'The White Lotus' Sex Work Fantasy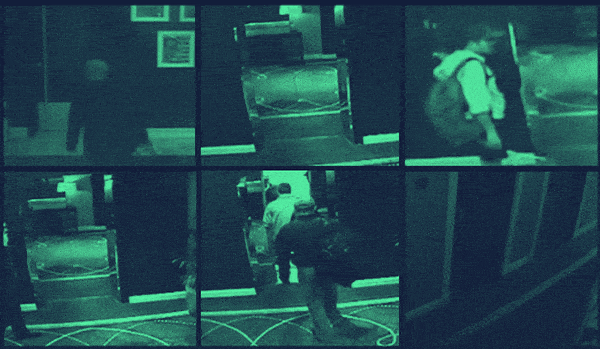 This 'Dystopian' Cyber Firm Could Have Saved Mossad Assassins From Exposure
Comeback Kid: How Netanyahu Took Back Power After 18 Months in Exile