Analysis |
For U.S. Jewry, Kahanist Caper Casts Netanyahu as Prince of Darkness and Trump on Steroids
Even AIPAC broke its usual silence after Netanyahu legitimized followers of the infamous Rabbi Kahane, who was a household name in America before setting foot in Israel
FILE Photo: Israeli Prime Minister Benjamin Netanyahu at a press conference in 2014.
Credit: Emil Salman
The stench from Prime Minister Benjamin Netanyahu's foul deal with admirers of Meir Kahane's rancid racism was so strong that it crossed the oceans and compelled even the normally obedient and circumspect organization AIPAC to break their silence. The extraordinary condemnation issued by AIPAC, flimsy as it was, is a symptom of the nausea that swept through American Jewry in the wake of Netanyahu's unabashed efforts to legitimize the Kahane-inspired Otzma Yehudit party in order to ensure his re-election.
The AIPAC statement could also confound Netanyahu's plan to use his scheduled appearance next month at the group's annual conference and turn it from a sure-fire platform for political propaganda to a risky gamble that could do him more harm than good. The thousands of delegates who will come to Washington on March 24 will undoubtedly try to maintain a semblance of business as usual and will likely accord Netanyahu the standing ovations he's used to, but what was supposed to be a victory march on Netanyahu's triumphant way to the White House has now turned into a tense arena with hidden dangers lurking in every corner.
>> Read more: Why racist Rabbi Meir Kahane is roiling Israeli politics 30 years after his death | Explained ■ Courting Kahanists, Netanyahu takes politics to the gutter | Analysis ■ Kahane returns to the Knesset | Editorial
This has been the trend so far in the current election campaign: Netanyahu's recent visit to the U.S.-brokered anti-Iran summit in Warsaw, which was slated to showcase his diplomatic prowess, ended in a humiliating fiasco at the hands of a Holocaust-revising Polish government.
Similarly, Netanyahu's planned Moscow meeting with Vladimir Putin last week will be remembered only because of the reason for its cancellation: Netanyahu's wish to dedicate his all too koshering Kahane's disciples and bring them into the fold, for fear of losing their votes and support.
AIPAC's rare reprimand, which cited the far harsher condemnation published by the American Jewish Committee (AJC), highlights Netanyahu's personal contribution to the ongoing crisis of confidence between Israel and American Jews. In a normal election campaign in any sane country, such a strategic failure would feature prominently in attacks on the incumbent by his challengers. But as Josef Stalin famously quipped about the Pope, American Jewry has few divisions in the Israeli electorate. If Netanyahu hadn't ventured so brazenly beyond the pale, the split with U.S. Jews wouldn't have been mentioned at all.
Netanyahu's embrace of Otzma Yehudit undercuts one of the main talking points used by Israel's defenders to deflect accusations that Israel, in general, and Netanyahu, in particular, are racist to their core. The outlawing of the Kahane-inspired movements Kach and Kahane Chai ("Kahane Lives"), along with their general boycott by the political mainstream, served as a fig leaf that blurred Israel's gradual slide to nationalism and ethnocentrism. Compare Israel's strident stand to the Palestinian Authority's cuddling of its racists, AIPAC types can crow no longer.
As he proved in his odious 2015 Election Day warning against "Arabs coming in buses" to the polls, and ever since with the nation-state law, the hunt for BDS activists, the Knesset's anti-democratic legislation and many more, the total damage wrought by boycott movements, human rights NGO's "funded by Europe" and hostile leftists in general pales in comparison to the irremovable stains embedded by Netanyahu himself on Israel's image. His perennial incitement against the traitorous left and ongoing efforts to turn it into a scapegoat for all his own shortcomings are similar, in this regard, to Netanyahu's campaign to belittle his own transgressions by attacking the media and the agents of Israeli law.
AIPAC, AJC and similar Israel advocates maintained their code of silence throughout most of Netanyahu's controversial last term in office, but his courtship of Otzma Yehudit is an exception that proves the rule, for the simple reason that it doesn't involve largely unknown Israeli politicians such as Likud's Miri Regev or Habayit Hayehudi's Betzalel Smotrich. For most American Jews, certainly those over 40, Kahane is a household name. He's also one of a handful of Jewish figures whose views were routinely compared to Nazi ideology.
Kahane was born in Brooklyn in 1932 and was murdered by an Al-Qaida operative at Manhattan's Marriott Hotel in 1990. He is a graduate of most prestigious yeshivas in the Big Apple, launched his public career in New York and became a persona non grata for most American Jews long before he immigrated to Israel in 1971. He became a famous, albeit notorious, public figure for founding the Jewish Defense League (JDL), resorting to violence in support of Soviet Jews, numerous brushes with the law - as well as persistent reports of serving at times as an FBI informer - and his infamous alliance with New York Mafia Joseph Colombo, on behalf of "persecuted minorities." His racist statements unnerved American Jews in an era when they were still considered rare and reprehensible, and deteriorated further once he landed in Israel and started pursuing an independent political career.
Which is why, contrary to the nation-state law, the efforts to stamp out dissent, the anti-democratic legislation and more, American Jews could not dismiss Netanyahu's flirt with Kahane's disciples as yet another "internal Israeli affair" they could ignore, or as one more hate campaign launched by the Jewish state's detractors. The usual bleach is ineffective in whitewashing Netanyahu's Kahane stains. American Jews know what Kahane represents and where his latter day heirs are heading. Netanyahu's embrace of Kahanism is a bridge too far, even for those who normally view any public criticism of Israel as heresy.
Netanyahu's Kahane caper compels his followers to confront his image as a prince of darkness who feeds on the baser instincts of his subjects and as a politician who is willing to turn Israeli democracy into scorched earth in pursuit of power and evading the long arm of the law. In the hysteria that is increasingly gripping Netanyahu as he faces the unified opposition of his main challengers, Benny Gantz and Yair Lapid, and the impending decisions of the attorney general on his criminal files, it's reasonable to assume that no one in his proximity dared mention the potential ripple effects of his moves on American Jews. Netanyahu's willful blindness proves his total indifference to the sensitivities of the greatest Jewish diaspora. His disdainful Saturday night dismissal of the protests against his move proves how little he cares or comprehends.
Perhaps the most stinging of all for American Jews is that Netanyahu's unabashed embrace of the closest thing Israel has to American white supremacists confirms that his attachment to Donald Trump is just as ideological as it is strategic. The worn excuse used by his defenders, by which Netanyahu's clashes with Barack Obama and subsequent adulation for Trump are simply realpolitik pursued to safeguard Israeli interests is rendered ludicrous by the clear demonstration that the U.S. president is a source of inspiration for Netanyahu on the domestic front as well. With the prism of hindsight provided by the Kahane incident, Netanyahu's vicious attacks on the media, his onslaught against the rule of law and his disdain for Israel's liberal values and democratic underpinnings paint him as a wannabe Trump on steroids, seeking to emulate his hero.
In the cause of Kahane's disciples, the student has outdone his mentor: Trump may have signaled his sympathies for white supremacists but was repeatedly forced by public pressure to distance himself from their beliefs. Netanyahu has gone much farther: He has rescued the Kahanists from their previous isolation and laid down a red carpet on which they can march out of the gates of hell to infect the Israeli politic with their deadly virus and to paint Israel as Trumpistan and Kahanestan combined. More than rage, American Jews are consumed by shame.
Click the alert icon to follow topics:
ICYMI
Ken Burns' Brilliant 'The U.S. and the Holocaust' Has Only One Problem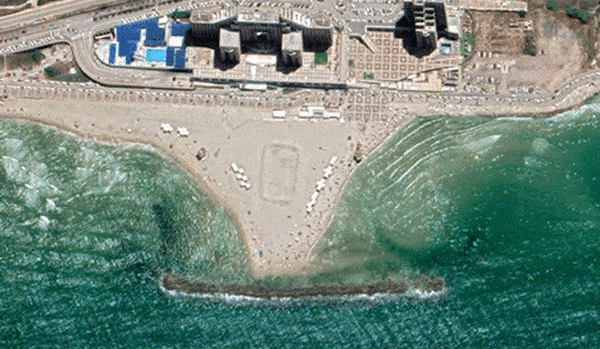 Facing Rapid Rise in Sea Levels, Israel Could Lose Large Parts of Its Coastline by 2050
As Israel Reins in Its Cyberarms Industry, an Ex-intel Officer Is Building a New Empire
How the Queen's Death Changes British Jewry's Most Distinctive Prayer
Chile Community Leaders 'Horrified' by Treatment of Israeli Envoy
Over 120 Countries, but Never Israel: Queen Elizabeth II's Unofficial Boycott