Analysis |
These Three Wild Cards Threaten a Netanyahu Win on April 9
Attorney General Mendelblit will decide whether Netanyahu goes to the polls as an innocent man, an indicted suspect or a politician whose legal fate hangs on voters. Then there are Gantz and Trump
Israeli Attorney General Avichai Mendelblit, U.S. President Donald Trump and former IDF Chief of Staff Benny Gantz.
Credit: Emil Salman,Evan Vucci/AP, Gadi Yampel
Benjamin Netanyahu was oozing confidence, if not arrogance, as he informed his Likud Knesset caucus on Monday of his coalition's surprise decision to hold elections on April 9, earlier than anyone had expected. His boastful performance befitted a man who, after nine consecutive years at the helm, is the clear-cut favorite to triumph once again and to become prime minister for an astonishing fifth time.
Netanyahu's seemingly inevitable victory, however, is a new experience for him. In his previous runs, Netanyahu scored a stunning upset once (1996), lost twice (1999, 2006) and won though he could have easily lost thrice (2009, 2013, 2015). These are the first elections in which anyone predicting anything but a Netanyahu win is considered a quack or opposing party hack.
>> How Trump accidentally exposed Netanyahu's bluff | Analysis ■ Israel just called early elections. Here's what you can expect | Timeline ■ Six reasons for Netanyahu's snap election campaign | Analysis ■ Bibi's election gambit could save him from criminal charges | Podcast ■ By calling early elections, Netanyahu is taking the gamble of his life | Analysis
Netanyahu, however, is not only an experienced and sophisticated politician, he is also an habitual worrier who is prone to bouts of anxiety and even panic. He knows that, like Machiavelli wrote a bit differently about wars, one may know how to start an election campaign but one can never know how it will end. Polls and conventional wisdom are notoriously unreliable, as Netanyahu and his pal Donald Trump well know.
Netanyahu's statement to his Knesset colleagues unveiled what is likely to be the thrust of his message in the weeks and months before Israelis head for the polls. He is Mr. Security and Mr. Foreign Affairs and Mr. Stable Economy, the only one who can guide Israel through the treacherous waters that are its fate. In soccer terms, Netanyahu is what Jose Mourinho was,before being sacked last week by Manchester United: The Special One.
But even though the 106 days that now remain before the elections are sufficient to describe them as "snap" in Israeli terms, they are more than enough to produce pitfalls, setbacks and complete failures, which could mar the rosy picture that Netanyahu conveyed to his Knesset colleagues. A new escalation in Gaza, an outbreak of violence in the West Bank, an embroilment on Israel's northern border, the ripple effects of a global economic downturn: All of these and other developments could block Netanyahu's way to victory, and possibly snatch it away completely.
Netanyahu's fate also hinges on the moves and decisions of three others: Attorney General Avichai Mendelblit, former Israel Defense Forces Chief of Staff Benny Gantz, and Donald Trump. Of the three, Mendelblit's moves are by far the most crucial. He will decide whether or not Netanyahu goes to elections as an innocent man, a prime minister indicted on three charges of corruption or one whose reckoning with the law remains to be decided. All three possibilities will have a profound impact on Netanyahu personally, on the outcome of the elections and, in many ways, on the character of Israel and the resilience of its democracy in the future.
First, Mendelblit will have to decide whether the imminent ballot bars him from rendering his verdict one way or another in the first place. The existing guidelines can be read either way. On the one hand, they order "business as usual" in handling criminal investigations against political candidates, but on the other, they advise extra caution if the decision could influence the outcome of the elections. That would certainly be true about charging a prime minister with criminal conduct a few weeks before he is up for reelection.
If Mendelblit decides to refrain from reaching and publishing his decision, on constitutional grounds or because he hasn't made it yet – though such an excuse will now subject him to intense criticism – he will leave the legal cloud hanging over Netanyahu's head, like a sword of Damocles. Netanyahu, however, would certainly prefer that option to the fire and brimstone that will certainly rain down on him if his own attorney general tells the public that the candidate they are about to reelect is, in his book, a crook.
On the other hand, if Mendelblit takes the plunge and decides that the public has the right to know before rather than after it votes, he could determine the outcome of the elections in one fell swoop. If he exonerates the prime minister, the vindicated Netanyahu will probably return to the helm with a bigger majority than he ever dreamed of.
If Mendelblit decides to indict, Netanyahu's prospects of losing increase dramatically, but if he wins nonetheless, the potential ramifications and impact would be radical, if not revolutionary. If the public reelects him despite a Mendelblit indictment, it will not only repudiate the rule of law, it will hand Netanyahu a mandate to purge the legal apparatus in a way that would let him go scot-free nonetheless. If all of this reminds Americans of Trump, Whitaker, Rosenstein and Mueller et al, they are not alone.
Next in line is Gantz. Netanyahu, along with the rest of Israel, is anxiously waiting for Gantz to finally reveal his moves. The former army chief of staff, who polls show to be a prime electoral asset no matter where he goes, is now the Great White Hope of Netanyahu's entire opposition. Whether he runs independently, joins forces with Yair Lapid in the center or Avi Gabbay on the center left or even the grand anti-Netanyahu coalition envisaged by Ehud Barak – who is said to be awaiting a call to head it – Gantz is thought to be the only candidate who can actually move Knesset seats from right to left and thus deprive Netanyahu of his guaranteed majority. Given Gantz's complete reticence until now on what his views actually are, some Likudniks are dreaming that he would actually hook up with Netanyahu and turn the elections into a slam-dunk for the Likud.
Finally there is the mercurial and controversial Trump. In his Knesset talk, Netanyahu once again extolled his beautiful friendship with Trump, which, up until last week, was considered a definite feather in his cap. Trump's unexpected decision to pull out U.S. troops with Syria along with the ensuing resignation of James Mattis, however, have shaken the Israeli public's hitherto stalwart confidence in the U.S. president and in the wisdom of Netanyahu's ultra-close relationship with him. Netanyahu's messengers are sure to tell the White House about the sensitivity of the hour and to urge that Trump exercise caution in any decisions he makes that could impact the elections, including the possible publication of his Middle East peace plan. Caution, however, is not a trait usually associated with the American leader.
Netanyahu is likely to use the platform and exposure that AIPAC can give him when it convenes its annual conference on March 26 in Washington. But the event could turn out to be a double-edged sword if Trump makes any more questionable decisions that might further tarnish his image as Israel's best friend ever or would be seen as destabilizing the world. In this regard, Netanyahu will join senior Republicans as well as the rest of America and humanity in praying that the current turbulence in Washington won't escalate into a dangerous storm, one that could threaten world peace and worse, from Netanyahu's point of view, deny him the victory that now seems his for the taking.
Click the alert icon to follow topics:
ICYMI
Ken Burns' Brilliant 'The U.S. and the Holocaust' Has Only One Problem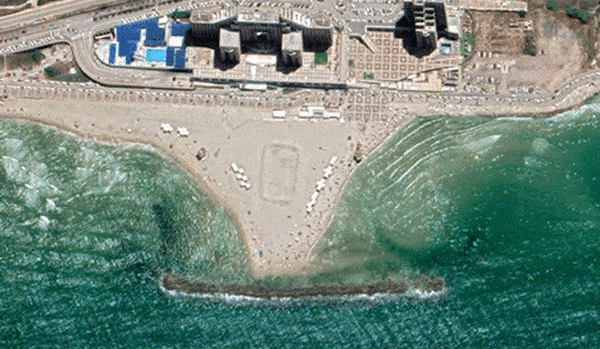 Facing Rapid Rise in Sea Levels, Israel Could Lose Large Parts of Its Coastline by 2050
Lapid to Haaretz: 'I Have Learned to Respect the Left'
The Mossad's Fateful 48 Hours Before the Yom Kippur War
As Israel Reins in Its Cyberarms Industry, an Ex-intel Officer Is Building a New Empire
How the Queen's Death Changes British Jewry's Most Distinctive Prayer