'Traitor? Who, Me?' Talia Sasson Sums Up Her Term as New Israel Fund President
Outgoing New Israel Fund president talks about how the offensive from Israel's right has affected her, and why she's convinced that it remains in Israel's power to return to the values of democracy and equality
An illustration from the Im Tirtzu campaign depicting NIF President Talia Sasson with the slogan, "Not one of us."
The threat on Talia Sasson's life came two days after she was appointed president of the New Israel Fund, in July 2015. It arrived via the NIF's email account: Someone wrote of his intention to come with an M-16 to kill her and all of the organization's other employees.
"Do you know how much that email cost us? An awful lot of money," Sasson told Haaretz, in an interview anticipating the end of her tenure, later this month. "We had to post a guard, and installed closed-circuit television and security doors, and who knows what else."
Sasson, 67, mentioned that episode in an offhand way during our second meeting. In fact, in recent years no fewer than five organizations receiving NIF grants also needed to adopt security measures, in the wake of threats. "I don't want to name them," she said. "But when these sorts of problems affect organizations we support, then we share the financial burden [of beefed-up security] with them." Such unforeseen expenses undoubtedly come at the expense of other Fund projects.
Nonetheless, Sasson did not want or ask for a personal security detail, not even after Prime Minister Benjamin Netanyahu attacked the organization in April (making specious accusations about the NIF's imagined involvement in derailing an agreement with Rwanda to take in Israel's African refugees), or when his attacks were followed by an aggressive campaign by the right-wing Im Tirtzu organization against both the NIF and Sasson personally. The security issue "was raised in a certain manner," she noted evasively, and then added, "God in heaven. I simply hate periods like this in my life."
"Periods like this? In the plural?"
Sasson preferred not to elaborate, but did relate something of what she has gone through. A few threats were aimed at her in the 1990s, when she worked at the State Prosecutor's Office, and she had to have a "panic button" installed in her home. In 2004, then-Prime Minister Ariel Sharon commissioned Sasson to write a report on illegal West Bank outposts. The meticulous report, covering 343 pages, exposed the deep involvement of government ministries and other official bodies in the establishment and financing of more than 105 unauthorized settlement offshoots. Thanks to that assignment, Sasson became a household name, familiar well beyond the circles of jurists and lawyers who had known her until then as an honest person and business-like attorney, one loyal to the system and to the institutions of the state, as one of them put it.
"It is the state authorities and public authorities that have violated the law, the rules and the regulations determined by the state itself," she wrote in the legal opinion she submitted to Sharon in March 2005. And then, for the next seven months, a security cordon surrounded her home in Moshav Beit Zayit, outside Jerusalem. "It was a real nightmare. There was constant police presence here. Several times a day."
Were threats made against you?
"I don't know. Based on my own familiarity with the authorities, they usually don't tell the individual that threats have been made against him."
So we can conclude that there were.
"I don't know how many and why, but it was a very unpleasant time. Anyone who comes to see you is checked, and is obligated to identify himself, and that goes for whoever is coming to see you and who left and who came back, and your children. And I had two daughters at home... It certainly has a negative effect on your sense of privacy and your private life."
When she worked at the State Prosecutor's Office – first in the Jerusalem District and subsequently in the national office – Sasson learned that "when you are acting as part of your job, you need to lower a screen over yourself. You don't like and you don't hate. You're not a friend and you're not an enemy. You do the best you can to fulfill exactly the role that you undertook to fulfill."
Did the ability not to mix the personal with the professional become second nature? How did it feel when you were called a traitor – how did you react to the violent billboards that Im Tirtzu erected against you in public earlier this year?
"There is a difference between the external response and the internal response. The external response is that I am sorry about this, but is it something that will divert me from my path? Will it change anything? Definitely not. Internally, which is a much more interesting question, the first time I saw it, I said to myself: 'Do they mean me?' I recognized myself, realized that they meant me, but I had a hard time internalizing it. It's not an intellectual thing, it's psychological. People are saying that you are against Israeli soldiers, basically against the country, and for someone like me, that is a sensitive point. Are you talking about me? My whole life has been devoted to the State of Israel, no matter how you look at it. Including right now, when I am president of the New Israel Fund. For me, the State of Israel, the legacy of my Zionist family, is the most important thing in my life, after my family. To come and say to me, 'You are a traitor' – where did that come from? And that you are against IDF soldiers? My daughters served in the Israel Defense Forces. And what service they did!"
What service did they do?
In response, Sasson began to laugh. "I don't want you to write this," she said, and again we agreed that she would speak off the record. She spoke with maternal pride about what one of her daughters did in the army, to which I said, Uh Ah, faintly expressing my strong reservations. She then told me what her other daughter did, before returning to the label of traitor that the Israeli right had assigned to her. "I've sat next to prime ministers, next to Rabin and Peres and Sharon, and I've provided legal counsel to the most senior members of the defense establishment. How did I become a traitor? And then comes that moment when you create some distance from the situation, when you say to yourself, 'That is not me at all. What do they know about me, these people? They don't know a thing. It's only your face over there [on the billboard], Talia. What do they know? Nothing. Drop it."
'I've sat next to prime ministers, next to Rabin and Peres and Sharon, and I've provided legal counsel to top defense officials. How did I become a traitor?'
Not only do they not know about "Talia," they mainly do not know about the NIF, she continued: "The NIF does a colossal amount of work of which the public is unaware. There isn't a single person who is not affected by the NIF's activities.
Thanks to the activities of the organizations supported by the NIF during the past 39 years, says Sasson, about 500 laws have been passed that have improved life and reinforced human and civil rights in Israel. Even those who are not subject to the propaganda of the right against the NIF would be surprised at the scope of its activities and its accomplishments. Here is a partial list of the latter, from which I have deliberately omitted what relates to the human rights of Palestinians on both sides of the Green Line, and to the struggle against racism:
The Adva Center, a social-justice policy center, promoted the Mandatory Pension Law, which obligates every employer to set aside pension payments for its employees. For about 20 years, Adva cautioned against erosion of health services, until in 2016 it was decided that the basket of government-subsidized medications would be doubled to 550 million shekels a year (roughly $150 million), within five years. Adva has also worked to increase awareness of and rectify gender inequality in government budgets. The National Coalition for Direct Employment, composed of a number of organizations that receive NIF funding, launched a campaign that resulted in a preliminary vote by the Knesset in favor of a law that bans the Ministry of Education from hiring teachers as contract workers. The Biton Committee (to Empower the Heritage of Sephardi and Mizrahi Jews in the Education System) and some new annual cultural events are direct outcomes of the activity of the Libi Bamizrah (My Heart Is in the East) coalition. Working to expose institutional discrimination against Mizrahi culture in Israel, the coalition comprises some 20 groups, several of which receive financial backing from the NIF. Lawyers for Tmura, the Israeli Antidiscrimination Center, won the case of Michel Malka, when a judge ruled he had not been accepted for work at Israel Aerospace because of his Mizrahi background. The Public Housing Forum, another umbrella organization, has worked to promote legislation that would ban the evacuation of residents of public housing.
This partial list does not include many other NIF-related accomplishments in areas such as environmental protection, secular burial, rights of sexual assault victims, or equality for members of the LGBT community and for women, including those belonging to religiously observant communities.
'Terrible delegitimization'
When I asked Sasson about the attacks on the NIF because of its support for the "Traitors of Breaking the Silence," as I allowed myself to say mockingly, she became visibly upset: "First of all, I wholly reject that phrase."
Even said in jest?
"In jest, and certainly in seriousness. I think that they have undergone a terrible process of delegitimization in the Israeli public, at the hands of the right. We are speaking of individuals who served in the IDF and who were excellent soldiers."
Some of them now understand that they made a mistake by serving.
"That may be, but we are not speaking of shirkers, nor of people who are anti-Israel. These are people who served the country wholeheartedly, who followed the orders they received."
And who then found out that they were partners to war crimes.
"I don't know if 'war crimes' is the right term, and I am not certain that every one of them was a partner to war crimes. But they left with one conclusion that they understood well: that the co-option of youth, through the IDF, into the occupation regime in the territories, is a bad thing that goes against the good of the country. They want to talk about their experiences there. They think the occupation is a bad thing that should be ended. These individuals 'break the silence,' but they are not doing what people accuse them of: being against the State of Israel and being anti-patriotic."
'The blanket is too short'
Jewish-American dominance of the NIF is built-in. Most of the money the organization receives comes from Jewish donors in the U.S. A new president is elected every three years, alternating between the two nationalities. The president, who is unpaid, also chairs the board of directors, which meets twice a year and, among other things, determines the organization's policy. Since its establishment in 1979, when it undertook to be "committed to advancing the values of human dignity ensconced in Israel's Declaration of Independence, which it views as the key to its long-term security and survival" – the NIF has never had an Israeli president who was not Jewish. The current CEO (a professional position), Daniel Sokatch, lives in the U.S.; subordinate to him is the director-general, Mickey Gitzin, in Jerusalem. There are many more Ashkenazi Jews on the board and on the NIF's international council than Mizrahi Jews or Palestinian citizens of Israel. Moreover, among the salaried employees, the number of Palestinians and Mizrahim is relatively small, as Sasson herself confirmed.
"The NIF," she said, "is an American organization, and the American law that applies to it states that the majority [on the board of directors] must be American. So it is that there is an Ashkenazi majority, no surprise there. There are also representatives from Australia, Britain, Canada and Switzerland, and they are more or less the same sort of people. The remainder are members of the board from Israel. We try hard to diversify the board, so that it reflects all sorts of sectors and the population. So maybe there are not a lot of Mizrahim. I accept that we should put more Mizrahim on the board."
Is that a subject that comes up in your conversations?
"We try hard, but there are a lot of organizations that you would call Mizrahi, that the NIF supports. Without any connection to the number of members of the board of directors. It never occurred to me to support organizations based on the question of whether they are Mizrahi or not.
"Look, when the NIF was established, a large proportion of its activity and its contributions were directed at what is called social justice. But in the past seven years, the focus has been more on creating tools to reinforce Israeli democracy. To withstand the erosion [of democracy], as we see it. If in the past, we were busy, for instance, making public places accessible to the disabled, today that sort of thing is taken for granted. Now we try harder to focus on the democratic issue due to its weakened status in Israeli society, as a result of government policy."
What does that mean? That there will be less money available for the Public Housing NGO and for the Kav La'oved Hotline for Refugees and Migrants?
"The blanket is too short to cover everything. Not only is our blanket too short, but many foundations that were once active in Israel have left it. The countries that were once interested in the subject of peace here, and that allocated all sorts of budgets to organizations have ceased operations here, and that has greatly increased dependence on the NIF. That is a heavy burden for us."
Considering the success the right has had in delegitimizing you, by spreading lies, are you considering ways to convince the public that these are lies?
'The moment you go to the International Court of Justice, you've lost faith in the ability of Israel as a democratic country to solve its problem on its own.'
"We are certainly thinking of that. Every consultant tells us: Present the good things that you are doing. That is as opposed to the bad things we are doing – 'bad' in quotes – like supporting for B'Tselem, Breaking the Silence, Yesh Din (Volunteers for Human Rights). The good acts are support for the periphery and for the poor, but they are not the only ones. At the end of the day, the media, of which you are part, says to us, 'What – you want us to write a public service announcement about you?' As if to say something positive about us is a public service announcement. The public wants to hear only bad things. It is a paradox, but it is very difficult to explain to the public how, when all is said and done, that you are actually the good guy in the story."
The NIF allocates two types of grants to the organizations it supports: One type, determined by the NIF board, is called "core grants," and directly reflects the organization's priorities. On average, these grants total some $4 million to $4.5 million annually; in the past few years that sum has been allocated to about 70 organizations. The second type, "donor-advised grants," come from donations from individuals who have earmarked them for specific objectives and organizations. These total between $15 million and $17 million per year. In 2017, 260 such grants were made.
The NIF's priorities, as reflected in its 2017 core grants, were: human and civil rights and democratic infrastructures – $1,050,000; strengthening of democracy – $800,000; social justice – $500,000; shared society and struggle against racism – $470,000; Arab society in Israel – $500,000; freedom of religion – $400,000; emergency needs – $348,000.
The NIF website shows all the funds that were allocated (both from core grants and private sources) in 2016. The list is headed by the Fund's flagship grantee, the Association for Civil Rights in Israel ($640,000); Breaking the Silence ($470,000); and B'Tselem ($415,000). At the top of the list of recipients that promote social and economic justice are Adva ($162,000) and Achoti (My Sister) ($138,000). The organizations serving Arab society include the Injaz Center for Professional Arab Local Governance ($170,000), followed by Adalah: The Legal Center for Arab Minority Rights in Israel ($70,000).
One may wonder why it is – among organizations funded by NIF that "promote democratic discourse" – that the highest sum ($286,500) went to the Council for Peace and Security. This group, formed by former senior members of the defense establishment, has been behind billboards that stoke Israelis' fears of the Palestinians, erected in 2015 ("With BibiBennett, we'll be stuck with the Palestinians forever") and in 2017 ("What's bothering Yisraela?" which mocked Mizrahim). The preceding year, in 2015, the group received $780,000 from the NIF, which offered this explanation for the allocation: "We supported the Council with a general support grant. These campaigns were funded through designated Donor Advised Grants, and not through the NIF grant. We are not involved in the campaigns of our grantees, as long as they adhere to our guidelines (in other words, as long as they do not deviate from them)."
While allocation of funding is carried out in conjunction with and in consultation with various officeholders at the NIF, Sasson added, much weight is accorded to the desires of the donors, who are mainly American. "It is much more difficult to solicit contributions for social issues than for democracy. The donors view them as domestic Israeli problems, which America has, too. This issue of diversity-based discrimination in society is not a hot-button issue for which funds can be raised. In general, we have to understand that the NIF must take into account the source of the funding – cautiously, through a fine Israeli filter, with the consent of all, but you also have to take into account the desire of the Americans.
"Before the attacks on the NIF [which began about a decade ago], who even knew about us? The NIF is a body that was not looking to grab anything for itself, not a name and not headlines. It was not rushing to publicize what it does throughout Israel. It gave financial support to organizations, in order to help the State of Israel. Wholeheartedly. It's Jews. Here in Israel we would call them Zionists. I don't think they would want us to call them by that specific name, because the interpretation of Zionism today in the U.S. is not to the benefit of Israel. But it doesn't matter. Israel is the apple of their eye."
What is the interpretation of Zionism over there?
"There are some people who view Zionism through the prism of the occupation. American Jews with whom I am in touch support Israel as the nation-state of the Jewish people. Otherwise they'd be giving their money to Rwanda. And they support a democratic State of Israel. For them, these two things go together. There cannot be one without the other; there is no such thing, not in my opinion and not in theirs. It is this kind of Israel that they wish to support, and anything that is antithetical to this principle – they oppose. They are against the occupation. They want two states for two peoples because they think that's apparently the only possible solution that exists here, but they want the State of Israel to remain the nation-state of the Jewish people, and a democratic country."
As NIF president, Sasson has become acquainted with "different sorts of Jewish communities around the world. In the U.S., from coast to coast in Australia, in Canada, Switzerland, in Europe in general." She has come to understand that for many donors, the NIF is a link between progressive Jewish communities and Israel. "The sense that they can have influence in strengthening Israeli democracy and strengthening social justice is what motivates them most."
And don't you feel a weakening of this connection?
"I think there is an extremely difficult crisis in world Jewry in general, and in the U.S. in particular, toward Israel today. The policy of the right-wing government is very very hard for significant parts of progressive American society."
Some people are discovering that even the Israel that they thought was ideal was not ideal. They have "discovered" 1948.
"I would not presume to speak for them. There is no doubt that the image of Israel was very much one of a vision – that there was a mingling of the vision with the reality. The vision of the nation-state of the Jewish people that is democratic and egalitarian, that would be a model society. The realization of the reality, which has grown much sharper during the long period in which we've had governments of the right, is very difficult. The sobering-up process has been very difficult. I do not want to predict what will happen next. But I do think that the government is taking us to a very very bad place. The continuation of the occupation is bad for Israel and is a disaster for its image, the image that young American Jews see."
The young people are discovering that the problems began even before the occoupation in 1967?
"I wouldn't pretend to know. I am telling you the things that I do know about how there is a rupture among young American Jews, who do not want to identify with the State of Israel because in their eyes it seems to be a racist country – that I can say to you. It disturbs each one of the people sitting on our board of directors. Everyone is afraid that his or her children will not follow in their path."
'Democratic disability'
In the course of our conversations, Sasson emphasized at least 20 times, in one way or another, her faith in a Jewish and democratic state. No doubt this has been her position for many years, without connection to with the NIF or the attacks on it from the right. In turn, I expressed my opinion that there is a vast distance between the reality and the pretense of democracy in a Jewish state with settler-colonial characteristics.
Sasson cut me off: "I will explain. I agree that in terms of theoretical philosophy, damage is being done here to the right of equality. The right to immigrate to Israel and to obtain citizenship, for all Jews in the world, is a right that no one else has, no other nationality in the world, and that causes harm to the principle of equality. Democracy means application of the principle of equality, and equality is equality for all. But I would only say to you that I think that the history of the Jewish people justifies this deviation: And I am willing to accept our having a certain democratic disability. And still I think that the principle of equality can apply at all levels as soon as you have entered the country and become a citizen of it."
The Palestinians born in this country also have a history. Hasn't the time come to take that into account, too?
Sasson said she recognizes the pain and injustice caused to Palestinians in 1948, "But I will tell you something. My sights are focused on Israel. Not on [non-citizen] Palestinians. I support them having a state, it serves the Israeli interest, and I only wish that Gaza and the West Bank would be linked together in a treaty with Israel. And still, I belong to that part of Israel that is not prepared to condition the existence of Israel as the nation-state of the Jewish people and as a democratic state on the acceptance or non-acceptance of the Palestinian people to the establishment of their own state. I think you have to distinguish between the two things. It may be that they cannot establish a state at all. But the separation [between Israel and the Palestinians] is something that has to happen, and the evacuation of the settlements is something that has to happen. I do not know about evacuation of the army. I am not prepared to forfeit the territory, and security, to the good graces of residents of the West Bank and the Gaza Strip."
'There is a rupture among young American Jews, who do not want to identify with the State of Israel because in their eyes it seems to be a racist country.'
In the early 1990s, while she was working in the State Prosecutor's Office, it was Sasson's job to weigh every request by the army to confiscate land for military needs and to pave bypass roads to settlements for the purpose of realizing interim agreements with the Palestinians.
"At the time," she recalled, "there was a sense of spiritual uplift, there was a sense that the country was moving toward peace. And I remember myself leaving the cabinet conference room and saying: 'When you stand here, you are feeling the beating of the wings of history.'"
During the six months before the murder of Yitzhak Rabin, in 1995, "I met with him once every two weeks. A very good relationship developed. I would meet [first] with the army generals, who would be saying: 'Look, we agreed with him on confiscation of land for this road or whatever.' And I would ask them, 'What are the other options and what would you be harming?' You have to strike a balance between the demands of security and human rights. My sense was that what motivated Rabin was an enthusiasm for a new era in Israel.
"It was a difficult period. I remember the incitement, I remember a cabinet meeting I attended, maybe three weeks before the assassination. Rabin began the meeting but did not follow the agenda. Michael Ben-Yair [the state prosecutor] was sitting next to me, I think. Rabin said to us: 'Yesterday I saw a guy on television.' It turned out to be [far-right provocateur] Itamar Ben Gvir [at the time a far-right activist, today a lawyer who represents many right-wing activists]. 'He [Ben Gvir] said: We got to his [car's] insignia, we'll get to the man.' And then Rabin said: 'You folks in the State Prosecutor's Office aren't doing a thing.'"
I thought Rabin didn't relate great importance to the incitement.
"On the contrary. He said to us: There is incitement and you folks aren't doing a thing. I remember it."
Increase in support
Returning to the present, Sasson said that, apart from the need to protect the NIF offices in Jerusalem, "I received tons of WhatsApp messages from people who were concerned about the prime minister's attacks on us, or those from Im Tirtzu. And most important, we saw a significant increase in contributions made to the NIF – from Israel. We have over 3,000 new supporters since Netanyahu attacked us, who contributed a total of 1.3 million shekels [roughly $360,000]. There were those who gave 10,000 or 20,000 shekels, or 100 or 50 shekels as fixed monthly contributions. Some people made automatic charitable monthly deductions. But you do see an increase in support."
As a result of the attacks on the NIF, it has also adopted some new red lines when deciding which bodies it will support. For instance, support for the Women's Coalition for Peace has been suspended. The group has been conducting ongoing research called "Who Profits from the Occupation?" in which it publishes details of Israeli and international companies investing in Israeli projects and institutions in the occupied territories. According to Sasson, the women's coalition supports the BDS movement, and for that reason it cut off allocations for it.
"Not that there was any specific pressure vis-a-vis this organization," she explained. "But there are red lines that our donors are not prepared for us to cross. They think that BDS is against the State of Israel. They do not want us to support refusal to serve in the army, or to be party to the submission of material to the International Court of Justice in the Hague."
They are living in the '70s, in terms of the belief that the occupation is a temporary malfunction, and that it's possible to influence Israeli society from within. Isn't it your job to explain to them…
"Are you arguing with me over what my job is? You haven't sat in the NIF for a single day and you haven't met a single donor. I am telling you that raising money from individuals for a public endeavor in Israel is not a simple thing. You have to take into account the desires of a lot of people."
Perhaps they don't sufficiently understand the reality, the downward spiral?
"I don't think that's the case. They understand it. Everyone sees it a little differently."
So it was the donors who set the red lines?
"The board of directors set them. The big donors sit on the board of directors. And the red lines are: calls for a boycott, submitting evidence against Israelis to the International Court of Justice, and refusing to serve in the army."
There are many Jews in the United States who are proud of having refused to enlist in the Vietnam War. Refusal to serve is a democratic right. Why isn't that the case here?
"You can argue about each red line. I wasn't around when these rules were set. But I can accept them, I can oppose a call to refuse to serve in the military because it crushes the foundation of state authority."
Even according to your way of thinking, things have deteriorated. You called your book from 2015, "On the Brink of the Abyss." Even you are subjected to incitement and to the tarnishing of your good name as a "traitor." And still, the human rights organizations are committed to operating with the same tools that served them in the '70s and '80s. How are you going to convince Israelis now, with the old tools that have not worked until now, that the continuation of our presence in the occupied territories is bad for the country?
"I don't know how I will convince them. I think Israelis have been subjected to brainwashing for many years, to the effect that they think the current situation is to their benefit. I think that a great deal of them do not understand that we are digging our own grave. If they would understand that, they would want to get out of there. Most Israelis, in my opinion, want exactly what I want: a nation-state of the Jewish people, a democratic state, with equality for all its citizens. That's what I think. I think that they are afraid. They are not yet feeling the price the current situation is costing them. They do not feel it. Maybe when they do, it will be too late."
If we've failed from within to explain to Israelis how dangerous it is then…
"There is no such thing as, 'We have failed.'"
Thanks to the activities of groups supported by the NIF, says Sasson, about 500 laws have been passed that have improved life and reinforced human and civil rights in Israel.
You yourself say that perhaps in another 20 years it will be too late.
"Possibly."
So why not take advantage of international tools?
"What tools?"
Turning to international legal tribunals. So that they will intervene.
"That's nonsense. There is no world that will intervene, and I still believe in Israeli democracy. And in the country's citizens. And I think that we are the only ones who can come up with a solution, us and no one else. The moment you go to the International Court of Justice, you've lost faith in the ability of Israel as a democratic country to solve its problem on its own."
What will bring Israelis out of their brainwashed state?
"A change in the situation."
They need to lose something because of the occupation. In the meantime, they are profiting from the occupation.
"Correct."
How will they lose something?
"I don't know."
How can the Israelis be persuaded that the occupation is contrary to their interests?
"I am prepared to accept that you think differently than I do. My conclusions are that there are additional, new ways that should be sought, perhaps new ideas we haven't thought of yet. But these would involve internal actions within Israel, using what I believe are the inherent powers of Israeli society. You would like to force your positions on the state by means of a mechanism known as the International Court of Justice."
So, organizations that are in need of your grants to exist know that they are forbidden to develop new tools.
"Heaven forbid. The red lines of the NIF are important to it, in order to enable it to operate in Israel, in order not to act in an all-out manner against the entire public opinion in Israel, and also in order to live in peace with its donors. That is not a matter of personal opinion. The NIF is a reflection of some sort of porridge, a mass both of its donors who live in the U.S. and of people living in Israel, and together we have to reach some sort of plan of action that will be more or less in the consensus. It isn't easy. It's really hard. I am trying to present a perspective that portrays the organization as representing a compromise of sorts. There is no other way."
You were saying that you have to take into account Israeli public opinion. But it's moving to the right.
"Correct."
And the NIF has to adjust itself to that shift?
"It will stick to the values on which it was founded, even if I don't know what way the weather vane hovering over the Israeli public is going to move. The NIF has proven in its 40 years that it can remain steadfast to its principles, to its values; it is not a weather vane, it does not move right and left. It can change its opinion when something happens, in accordance with the circumstances, but not its values.
"I am certain that many people like me, from among the volunteers of the NIF and its donors, are people who believe that the more we are able to strengthen Israeli democracy – to protect human and civil rights, the rights of the minority, the independence of the judicial branch – the more we will be able to work toward advancement of the country, and perhaps we will succeed."
Perhaps.
"What do you know and what do I know? You seem to know who has been granted the power of prophecy."
In 2004, Sasson had a feeling of missed opportunity when she was not offered the position of state prosecutor. "At the time, I thought, perhaps mistakenly, perhaps arrogantly, that a person like me could bring about change in the direction that I have supported throughout the years. To represent the state in a fair manner."
If you were offered the position today, would you take it?
"No. Today, I do not think that they should be asking me. Today, as opposed to 2004, I am a person who is very politically identified, whereas the state prosecutor should not have a connection politics, having kept his or her distance from it throughout their life."
Let's erase your history since 2004. And let's say that you did get the call. Would you take the position?
"I hope that I would say no."
Why "hope"?
"It could be something tempting. But it's no longer appropriate for me."
I am speaking of the government as it is today.
"If it's the government as it is today, end of discussion, but even with a different government. I am in a very different place than I was when I was in the State Prosecutor's Office. It's a question of perspective. I learned about the State of Israel's problems from perspectives that I did not have when I was a government attorney. The answers to Israel's problems are not going to emerge from the judicial system. Not from the State Prosecutor's Office and not from the Supreme Court. They weren't intended for that.
"In my social and public activity, I act from within myself. I am not dependent on someone paying me a salary. On the contrary, as a member of the board of directors, I am expected to contribute to the NIF, and I am doing what I believe in. So I am actually representing myself every day. Being in the State Prosecutor's office, you have to represent the state, with all of the obligations that come with that. And I want the freedom. After you've had the taste of freedom, it is extremely difficult to let it go."
Click the alert icon to follow topics:
ICYMI
Ken Burns' Brilliant 'The U.S. and the Holocaust' Has Only One Problem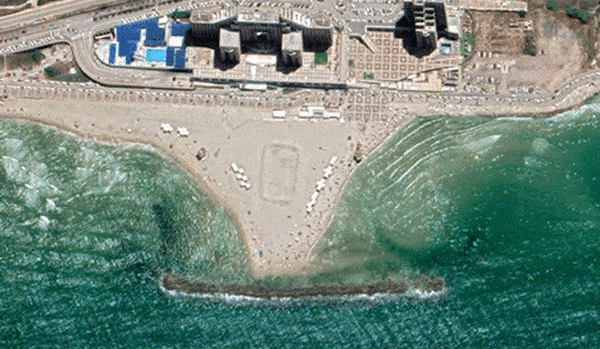 Facing Rapid Rise in Sea Levels, Israel Could Lose Large Parts of Its Coastline by 2050
As Israel Reins in Its Cyberarms Industry, an Ex-intel Officer Is Building a New Empire
How the Queen's Death Changes British Jewry's Most Distinctive Prayer
Chile Community Leaders 'Horrified' by Treatment of Israeli Envoy
Over 120 Countries, but Never Israel: Queen Elizabeth II's Unofficial Boycott