No Country for Old Men in the Golan Heights
A lack of health and social services, as well as growing isolation, have made life on the Golan harder for those who settled and developed the area some 50 years ago
Charley Levy at his home in Moshav Kidmat Tzvi. "My entire age group in the Golan have nothing to offer to the next generation."
Credit: Gil Eliahu
It has been more than 51 years since Israel conquered the Golan Heights during the Six-Day War and Jews since began resettling in the region. But today it seems that the generation that populated the area and helped develop it forgot that, one day, they too would get old and might need different living conditions.
Asked whether he fears the future, Charley Levy, one aging resident of the Golan, replied, "A farmer works on a tractor. He drives himself to the cemetery alone. He knows: 'If I am not for me, who will be for me?'" Levy, who lives on Moshav Kidmat Tzvi, is only 62, but his sentiments echo those of many older Golan residents.
Maybe it is their pioneering spirit, or pride or a reluctance to complain or come off as self-pitying, but the Golan's residents are growing older in a place where aging is not easy, even if they don't all admit it. The region has no old-age homes or assisted-living centers, caregivers are not flocking to the area and it is easier to become isolated in its small, remote communities. On top of that, the quality of the health services in the Golan – and northern Israel, in general – is lacking, which further complicates the aging process.
By 2027, 4,050 people over age 55 will live on the Golan, forecasts show. The Golan Regional Council has 32 small rural communities with some 1,400 people over the age of 65. They make up 8 percent of the population, says the council, which has begun to realize they need to take action and are slowly building frameworks for the senior citizens.
'I haven't thought about what will be'
Yehuda and Tzipka (Ziporah) Harel (83 and 77, respectively) were among the founders of Kibbutz Merom Golan, the first community on the Golan. Yehuda was awarded the prestigious Israel Prize in 2018 for his achievements in agriculture and settlement. Tzipka recalls how, in 1968, when she was 27, she arrived in the abandoned Syrian city of Kuneitra. "We lived three families in a single house," she says. "It wasn't easy. We were pioneers, filled with motivation. We had decided to live on the Golan and create something from nothing – a lot of fun, really," she adds, her eyes beaming.
At the time, no one thought ahead. "We were busy building and raising children and fearing shelling from Syria," says Tzipka. "Why should you think about another 40 or 50 years? Until now, I haven't thought about what will be, I've been happily busy with doing and building."
Tzipka volunteers on the kibbutz and swims every day. Yehuda, who is also active, says: "I don't feel my age at all, but I am aware of it. This is the nicest period I've had in life; the big disadvantage is that there is not a lot of future." Except for friends and family, he says, "My best friends are the children," proudly adding that four of their five children have remained on the kibbutz. Maybe that makes things easier for them.
In Katzrin, the largest and only city on the Golan Heights, 13 percent of the population is over 65, according to the Central Bureau of Statistics. Katzrin is starting to do more to cater to that population, but some would be quite happy to leave.
Nissim Franco, who arrived with his wife, Hannah, to what was then a small town, in 1979, is one of them. He owned a factory that made uniforms for the Defense Ministry for 28 years, until he fell ill and closed it. His only child, a daughter, left the Golan. "Life has become hard for old people," he says. "It is better to grow old in the center [of the country] than here, unless you have children with you."
Franco says that, over the years, government spending has been largely on children and education. There are "those who brought the children into the world," he says. "We don't get too much attention. I am one of the oldest people here, there are not many of our age."
The city has a small clubhouse in the community center, but it is not enough, Franco says, lamenting the dearth of opportunities to socialize. "It can't be that at this age you are lacking anything social. It is more important than food; bread, onions, olives and an egg are enough for me, but when there is nowhere to go to in the morning to sit with friends, it kills me."
Originally from Tel Aviv, Franco is looking for an opportunity to return to the center of the country and has asked for help finding a two-room apartment for rent.
Vicki Badrian, who is running to be head of the Katzrin local council, has made improving the quality of life for retirees and aging residents one of her main campaign issues. "It is important to create solutions for needs and challenges related to this age group – for example, medical services, nursing homes and more," says Badrian. "Such services keep young families in the community, too, alongside their parents."
'Everything here is far'
Neveh Ativ is a small moshav established in the early 1970s in one of the northernmost points in Israel. The closest settlements to it are the large Druze village of Majdal Shams and the tiny community of Nimrod, which is home to 13 families. Even after opening up the community to new families a few years ago, there are still fewer than 150 people in Neveh Ativ.
Bracha Sagron has lived there since she was 21. "I loved the place and felt it was the best in the world," she says. But her family later moved to Chicago for 15 years and she "realized how much I was missing things, the culture, the accessibility to everything. Everything was within reach. Everything here is far."
Shosh Tzuella, 68, works as a tour guide for trips around the globe, and while she is not thinking about retiring, the idea seems a little more appealing every time she has to travel to Ben-Gurion International Airport for work.
It is hard for her to drive too far, and the price of public transportation for senior citizens is affordable. But the road from Neveh Ativ to Ben-Gurion is paved with misadventures. "I came back from Georgia on Wednesday; they said there was a train," she says. "I went, and there was no train. They told me to take a shuttle, 800 meters away. We arrived at the train station in Tel Aviv, the train had already left. I'm happy to work, but this is no way to do it."
Both Bracha and Shosh talk about the need for an organized club for the older generation on Neveh Ativ, but the distance, especially from medical services, is the most acute problem. Neveh Ativ residents receive a large part of their medical services in Majdal Shams or another nearby Druze village, Ein Qineyye. Sagron tells of how, one day, her husband returned from the orchard and wasn't feeling well, so she took him to the doctor in Majdal Shams. She ended up having to take him to Ziv Medical Center in Safed, which is about 65 kilometers (40 miles) away.
Sagron says she is not thinking about assisted living, but if she does, it won't be in the Golan. "It's hard here, because we are really far and there is nothing here that ties you to the place, except that we are the old-timers who built it and it's an emotional tie," she says. "But there is nothing to do here now. … There is no way to make a living – it is only agriculture and Mount Hermon, which is seasonal and sometimes even in season it is not enough."
Rami Kalfon, 68, another Golan resident, says the regional council plans activities in the northern Golan as well, but people often don't take part. He says it's more about them than the activities. "There is something about people that makes them not want to go out," he says. "Things are good at home, they take their overseas trips and have their friends. Those who don't have friends have a problem, and we are trying to identify these people."
Ten years ago, Kalfon was a member of the regional council. At the time, they conducted a survey of all the older residents of the Golan about their needs. "They still didn't see themselves [as being old]," he says. "When you talk about the age for assisted living, it is 70 to 85, but because the older generation here accomplished serious achievements, they didn't feel they were there yet," he says.
Lee Alin Shanbor, director of the senior citizens department in the Golan Regional Council, calls the Golan the "periphery of the periphery." It makes the problems found across the country more extreme, she says, admitting that there are some challenges that can't be resolved. Shanbor says that the thinking about senior citizens must change on a national level. "They are different, have strong opinions, they don't want just a macrame class – and that is part of the challenge."
Still, Shanbor is optimistic. "People on the Golan see themselves as growing old and ending their days here. 'Everyone on the tractor' is a phrase I always hear, but I want for them to have fun, too, for them to have culture. I am happy that in terms of awareness we are somewhere else, both the leadership of the communities and in the council."
Putting out fires, as usual
Prof. Shir Hantman, a gerontologist from Tel-Hai Academic College, attended a conference 12 years ago about developing services for senior citizens in the Golan Heights. Not much has changed since then, she says.
"Elderly people aren't pressure groups. They don't make a lot of noise, so then there's no need to deal with them," she says. "As with everything in our country, they wait for a problem to develop and then search for a solution instead of trying to prevent it. All over the world they're talking about the increase in life expectancy, but nobody [in Israel] is thinking about how to deal with it."
In a new study she conducted recently, Hantman examined the cost-benefit of services as compared to morbidity. "We discovered that the busier older people are, the less they run to doctors. They're not necessarily healthier, but they're less preoccupied with doctors. The cost of an hour of activity in a senior citizens center is 13 to 14 shekels (less than $4) per hour. A day of hospitalization certainly isn't available for such sums, and nobody looks at the fact that if you invest in services in the community you'll save money later."
Sitting on a bench under the mulberry and fig trees in his orchard, Charley Levy is doing some soul-searching. He arrived in the Golan from the Western Galilee in 1988, after being seriously wounded in the army while his tank buddies were killed before his eyes. Had he known then what he knows now, he says, he wouldn't have moved to the Golan – nor stayed in Israel.
"My entire age group in the Golan, who should have been the main leadership, people who gave 30 to 40 years here, have nothing to offer to the next generation," he says. "The government deceived us, and we deceived our children, and there's no possibility of leaving. If, tomorrow morning, I were to find someone who would pay something realistic for what I invested, I would get up and leave the country. I hoped that the government would be zealously committed to this area, but that's not happening."
Click the alert icon to follow topics:
ICYMI
Ken Burns' Brilliant 'The U.S. and the Holocaust' Has Only One Problem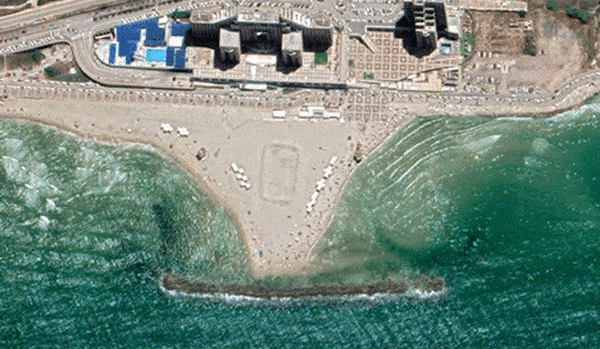 Facing Rapid Rise in Sea Levels, Israel Could Lose Large Parts of Its Coastline by 2050
As Israel Reins in Its Cyberarms Industry, an Ex-intel Officer Is Building a New Empire
How the Queen's Death Changes British Jewry's Most Distinctive Prayer
Chile Community Leaders 'Horrified' by Treatment of Israeli Envoy
Over 120 Countries, but Never Israel: Queen Elizabeth II's Unofficial Boycott