Opinion |
Oslo's Jewish Rejectionists Are in Power – and Closer to a Greater Israel Than Ever Before
Today, the most strident Israeli and American opposers of Oslo, from Netanyahu to Kushner and Friedman, have the upper hand. Sometimes making the comparison between peacemakers and Nazi collaborators, they are busy translating their 'vision' into reality
US ambassador to Israel David Friedman and Israel's Prime Minister Benjamin Netanyahu greet each other on stage during the opening of the US embassy in Jerusalem on May 14, 2018
Credit: MENAHEM KAHANA/AFP
Twenty-five years ago - September 13, 1993 - I was on the White House lawn to witness the historic handshake between Prime Minister Yitzchak Rabin and President Yasser Arafat. The beautiful, sunny day enhanced the optimistic mood of the occasion. It's painful to think of the euphoria then - and the loss of life, expectations and achievements since.
It is no secret that the Oslo Accords were not the resounding success their architects envisioned. After all, a five-year interim agreement should not continue to be the foundation for Israeli-Palestinian relations 25 years later, and yet, here we are.
The years since 1993 have witnessed intense Palestinian terrorism, three Gaza wars, the growth of the settlement movement, and the Israeli right's rise to a position of seemingly unshakable power.
In this context, Oslo's twenty-fifth anniversary has been marked by numerous post-mortems. Their authors have attempted to identify why Oslo did not lead to definitive Israeli-Palestinian peace and more broadly, whether territorial compromise - that is, "land for peace" - was ever viable in the first place.
>> I Advised the Palestinian Negotiating Team. It Was a Mistake to Have Negotiated With Israel at All | Opinion
The introspective moments that accompany an event like Oslo's silver jubilee will raise many other worthwhile questions. However, a fair assessment must recognize that there were always strident and influential people who worked to defeat Oslo and its promise of peace. Today, these detractors have the upper hand.
Their talking points inform official Israeli public diplomacy. The leaders of their movement hold influence, even government positions, in Israel and in the United States. Their vision of a Greater Israel stretching from the Mediterranean from the Jordan appears ever closer to realization.
Oslo's boldest opponents are not skeptics embittered by the suicide bombings from rejectionist Palestinian terror groups. They did not give up on land for peace after the Gaza disengagement. They are ideologues who reject ceding territory on principle.
To them, the very idea of giving up any part of the biblical Land of Israel placed the Rabin government in a rogue's gallery of Jewish history's worst villains.
The vile scenes in Israel of Yitzhak Rabin outfitted in a Nazi SS uniform and burned in effigy were disturbing enough, but Americans played their part as well. An advertisement placed in New York's Jewish Press called upon readers to "Stop the Rabin Judenrat." Americans for a Safe Israel, which remains active today, compared Yitzhak Rabin before his assassination to Nazi collaborators Petain and Quisling.
The anti-Oslo campaign didn't stop with mere epithets. Likud Party operatives, who today admonish Americans to keep out of Israeli affairs, rushed to U.S. shores to mobilize Congressional opposition to Oslo. Prime Minister and Likud leader Benjamin Netanyahu, then a rising star in right-wing Israeli politics, made the case against Oslo in impeccable American English.
Meanwhile, the Zionist Organization of America proposed a six-month suspension of American aid to the nascent Palestinian Authority in the midst of ongoing talks with Israel. CIPAC, a Christian Zionist group, called for a total freeze.
The first push to move the American Embassy from Tel Aviv to Jerusalem emerged, not as an Israeli government initiative but as the project of a conservative alliance seeking to derail American involvement in the peace process. An article in a Jewish newspaper observed that "opponents of the peace talks have a stronger presence in Washington than advocates."
Israel's Labor government took note of these trends as they emerged not only on the fringes of American Jewish politics but seeping into the mainstream as well. Less than a month before his assassination, Rabin lashed out during a briefing with Jewish community leaders in Washington: "We are ashamed that you are not our partners."
The framers of today's American policy on Israel were never believers in territorial compromise with the Palestinians in service of a two-state framework.
U.S. Ambassador to Israel David Friedman is a longtime donor to and former head of American Friends of Beit El Institutions, which raises money for the West Bank settlement of the same name, while adviser Jared Kushner's family foundation has given tens of thousands to the settlements.
Friedman's quip in the pro-settler publication Arutz Sheva that supporters of the liberal Israel advocacy group J Street were "worse than kapos" (Jews who were forced to cooperate with the Nazis) drew on the legacy of the Holocaust comparisons levied against Rabin and his policies more than two decades ago.
>> It All Could've Been Different: Imagine Israel Today, Had the Oslo Accords Been Implemented | Opinion
There is a lesson that can be learned from the impassioned opposition to the peace process. The enemies of compromise can claim victory today in part because they stayed true to their original objectives.
Since 1993, many of Oslo's original supporters have wavered on the questions of territorial accommodation, two states versus one, and self-determination for the Jewish and Palestinian peoples.
By contrast, most of those who saw Rabin and Peres as Nazis (or worse) 25 years ago probably still do. People who considered Rabin's relatively modest territorial concession to the Palestinians to be sacrilege surely view Ehud Barak and Ehud Olmert, who offered far more sweeping compromises, in a less charitable light.
Now, the opposition of the 1990s is in power in Israel and in America, and they are making translating their vision into reality. The American Embassy was relocated to Jerusalem in the spring. American assistance to the Palestinians and to UNRWA is finished, and the PLO mission in Washington is being shuttered.
That is the right's reward for being unwavering in their convictions. If believers in two states can draw any lessons from this, we must recognize the importance of settling in for the long haul.
Over the course of the past 25 years, Oslo's opponents never changed their demands. In the pursuit of a secure and sustainable peace, neither should we.
Susie Gelman is board chair of the Israel Policy Forum, a non-partisan American organization that supports a viable two-state solution consistent with Israel's security.
Click the alert icon to follow topics:
SUBSCRIBERS JOIN THE CONVERSATION FASTER
Automatic approval of subscriber comments.

NOW: 40% OFF
ICYMI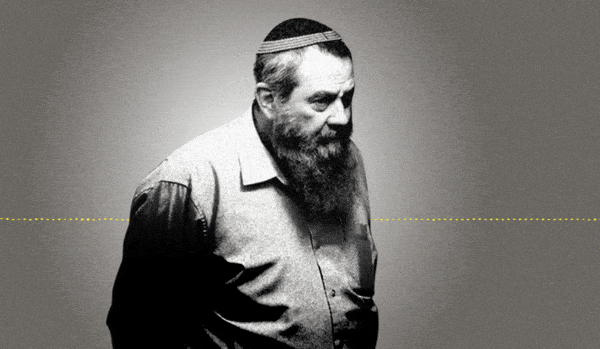 Jewish Law Above All: Recordings Reveal Far-right MK's Plan to Turn Israel Into Theocracy
Why I'm Turning My Back on My Jewish Identity
Down and Out: Why These New Immigrants Ended Up Leaving Israel
The Reality Behind 'The White Lotus' Sex Work Fantasy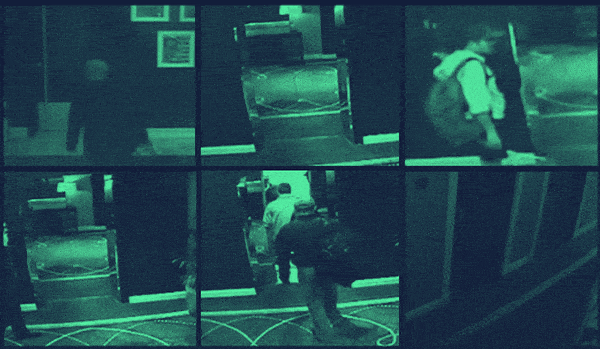 This 'Dystopian' Cyber Firm Could Have Saved Mossad Assassins From Exposure
Comeback Kid: How Netanyahu Took Back Power After 18 Months in Exile