Analysis |
Not Just Weinstein: The Year #MeToo Rocked and Shocked the Jewish World
Over the past year, a high number of powerful Jewish men have been accused of sexual misconduct. While it has provided fodder for anti-Semites, activists say addressing the problem is vital
Rose McGowan speaking at the inaugural Women's Convention in Detroit, October 2017. The actor alleged that film producer Harvey Weinstein raped her.
Credit: Paul Sancya / AP
From the pulpit to the dinner table, sin and repentance is the stuff of annual Yom Kippur rituals, discussions and moments of introspection. But across the Jewish world, conversations grappling with transgressive sexual misconduct and its consequences haven't been seasonal. They were a year-long phenomenon throughout 5778 – the year of #MeToo.
The issue has been so dominant that as the High Holy Days approached, a group of rabbis and scholars were inspired to come up with an addendum to the traditional Yom Kippur prayer, adapting the existing confessions with lines like:
"For the sin we committed through inappropriate use of power.
For the sin we committed by inappropriate sexual advances.
For the sin we committed by putting people in power without oversight.
For the sin we committed by not taking seriously the complaints of a colleague.
For the sin we committed by not believing victims when they spoke up.
For the sin we committed by not being aware of our own power or privilege when making an advance..."
The explosion in awareness of systemic sexual aggression, harassment and abuse of power began last year with the shocking revelations about movie producer Harvey Weinstein, a story that broke just days after Yom Kippur had ended. The articles in The New York Times and The New Yorker – detailing the number, extent and level of institutional enabling of Weinstein's attacks on women's bodies, minds and careers over decades, and how he aggressively worked to stop them from speaking out – opened the floodgates to self-examination in communities across the United States and, eventually, the world.
Neither the Jewish community – from its synagogues and schools to numerous nonprofits – nor the State of Israel were immune. Seeing victims of sexual misconduct come forward with stories involving powerful men, and watching major figures exit public life as a result, was simultaneously inspiring and disorienting.
"Pursuing justice and pursuing it justly is one of Judaism's core obligations," said Keren R. McGinity, speaking at a recent interfaith forum on #MeToo in sacred spaces. "Yet how, exactly, is one meant to pursue justice when one's abuser is raised up high on a communal pedestal?" she asked.
She continued: "'Jews are a family, we are responsible for each other. We should not speak ill of each other.' These ideas kept a kind of muzzle on me and the mere idea of speaking out paralyzed me with fear and questions."
Ultimately, she did speak out against the man she claims behaved "unethically and so un-Jewishly" – the prominent American-Jewish sociologist Steven M. Cohen. Subsequently, other women came forward with similar stories. McGinity said in her speech she was pleasantly surprised by "the abundance of gratitude [from] women and men from every sector of the global Jewish community," and the extent to which academics and Jewish organizations stood behind her.
She also drew support from #GamAni (Hebrew for #MeToo), a movement that emerged almost immediately following the Weinstein revelations and grew throughout the year. Its "campfire" has been the #GamAni Facebook page that, a year on, has over 1,000 members, after inviting participants to "share personal experiences of the interaction of gender and culture at Jewish communal organizations."
The Facebook page also acted as a clearinghouse of sorts for discussions on sexism, gender hierarchy and inequality in Jewish organizations.
Support and encouragement
Over the past year, #GamAni has been reckoning not only with new cases in the headlines, but also the legacy of earlier offenders like "Peeping Tom" Rabbi Barry Freundel and the late Shlomo Carlebach. It has also offered support and encouragement for women wrestling with the dilemma of whether to go public with their stories of men who, in many cases, were respected spiritual leaders (such as Carlebach) or highly regarded scholars.
The group has discussed extensively the problematic dynamic in Jewish nonprofits of older, wealthy, generous male donors and younger female staff members who are afraid to speak out against these figures who are often the financial pillars of their organizations.
From the early weeks of October 2017, after the Weinstein story inspired other women to come forward with their stories, the conversation entered the Jewish realm.
Toward the end of October, The New Republic's former literary editor Leon Wieseltier, considered one of America's leading Jewish intellectuals, was accused of sexual harassment by multiple women. A new magazine he had been working on was swiftly scrapped after its backers pulled out following the accusations.
Then in December, United Synagogue Youth – the youth group of the Conservative movement – cut ties with its former longtime director Jules Gutin, after former youth group members accused him of inappropriate sexual behavior. The allegations included multiple instances of Gutin inviting USY participants to sleep in his bed and, in at least one instance, a charge of touching one of the young men.
In January, there was outrage when the prestigious 92nd Street Y in Manhattan invited writer and one-time Haaretz columnist Ari Shavit to speak at a commemoration event for Israel's 70th anniversary. Shavit had withdrawn from public appearances following allegations of harassment by a Jewish journalist the previous year. After the 92Y announcement, two additional women came forward with new allegations of sexual misconduct.
In July, the claims by McGinity and other women against Steven M. Cohen – and Cohen's immediate admission that he had engaged in "inappropriate behavior" – further rocked the community.
Cohen had enjoyed a long and illustrious career, including prestigious appointments at Hebrew University and Hebrew Union College. He had conducted studies for many Jewish organizations and served as a consultant on the Pew Research Center's 2013 survey of American Jews.
The following month saw revelations of how respected Rabbi Haskel Lookstein failed to take action in multiple instances of alleged sexual misconduct – including abuse of students – by educators affiliated with Ramaz, the Upper East Side school he ran for 50 years. That story broke following an investigation by The Forward which charged that Stanley Rosenfeld had been a serial predator in the 1970s. He had taught for years at a number of Jewish day schools, including Ramaz, and worked at multiple summer camps.
Finally, in September, as 5778 turned to 5779, two new accusations dominated the headlines. The New York Jewish Week revealed that megadonor and Birthright co-founder Michael Steinhardt had reportedly been barred from taking solo meetings with female staffers at Hillel International due to inappropriate behavior. And David Keyes, a spokesman for Israeli Prime Minister Benjamin Netanyahu, was revealed to have a damning history of allegations of aggressive sexual behavior that were kept quiet when he was appointed by Israel's ambassador to the United States, Ron Dermer.
Perhaps unsurprisingly, Israel was no stranger to #MeToo. After all, a former Israeli president, Moshe Katsav, had already been convicted and imprisoned for rape in 2010, and sexual harassment scandals had brought down major political figures like Yitzhak Mordechai and Haim Ramon. #MeToo has had an impact in worlds beyond politics, though, including in the media and high-tech.
Elephant in the room
But no matter how disruptive, discussing sexual harassment in the Jewish world and Israel has been the easy part of the equation.
The more uncomfortable issue has been the outsized number of Jewish men involved in #MeToo, beginning with Weinstein, and addressing that fact without giving aid and comfort to anti-Semites.
In addition to Weinstein and Wieseltier, the list of Jewish men implicated in #MeToo over the past 12 months includes former Democratic senator Al Franken; ousted CBS chief Les Moonves; actors Dustin Hoffman, Jeffrey Tambor and Jeremy Piven; directors Woody Allen, James Toback and Brett Ratner; playwright Israel Horowitz; journalists Mark Halperin and Michael Oreskes; conductor James Levine; and radio show hosts Leonard Lopate and Jonathan Schwartz.
While there has been no shortage of non-Jewish transgressors as well – including the late Roger Ailes, Mario Batali, Charlie Rose, Bill O'Reilly, Garrison Keillor, Kevin Spacey and Matt Lauer – the number and prominence of Jews was impossible to ignore.
But speaking out about this also came at a price. Mark Oppenheimer made the first attempt, writing in Tablet last October about what he called the "specifically Jewy perviness of Harvey Weinstein" – in an article that also pointed out that "nearly every one" of his victims were non-Jewish women, "all the better to feed Weinstein's revenge-tinged fantasy of having risen above his outer-borough, bridge-and-tunnel Semitic origins."
Following an outcry, Oppenheimer, Tablet's editor-at-large, published an apology the following day, calling his initial post "hasty and ill-considered."
Meanwhile, in a post called "Are Jewish Men Pigs?," Rabbi Daniel Brenner noted that when Jewish comedian Larry David pointed out on "Saturday Night Live" that "many of the predators are Jews," the Anti-Defamation League castigated him for being "offensive" and "insensitive."
Brenner argued that there are legitimate questions to be asked about what #MeToo means when it comes to Jewish-American men and sex, noting that dominating women is sometimes theorized as a way to "push back against the pasty, book-ish, brainy, feminine persona" of the Jewish male, and that "sexual dominance" may be used "as a way to address their emotional pain." He also called for better education of young Jewish men.
Feminist scholar Elana Sztokman, who authored a book about Orthodox-Jewish men and is now pursuing a research project on sexual harassment and abuse in the Jewish world, said the topic was worth addressing in the quest to put a stop to such behavior. "We have not yet really examined the question about how we teach boys and men what it means to 'Be a Man,'" she says. "I'm not suggesting that all Jewish men are potential abusers. ... That said, I definitely think that there is room for us, as a community, to ask the question, 'How are we educating men to be men?' Because, as much as I hate to give fodder to anti-Semites, I do actually think that there may be something here about Jewish masculinities."
In the hand-wringing over Jewish masculinity, it is worth noting that – while far more rare – Jewish women have not been immune from such scandal. Recent examples included allegations against academic Avital Ronell and the ongoing sexual abuse case involving former Melbourne school principal Malka Leifer.
In both Israel and the United States, the Orthodox community – and especially the ultra-Orthodox community – has lagged behind when it comes to #MeToo.
Gratitude and relief
"The Orthodox world always takes a long time to catch up to what's going on in the secular world," says Malky Wigder, a former member of New York's Satmar (ultra-Orthodox) community, who has posted on social media about her experiences with sexual harassment and assault. "Things aren't going to change overnight. But I think that process has started," she adds.
Over the past year Wigder has started posting on Facebook about her experiences, calling out some of her abusers by name – men whom she says took advantage of her vulnerability as a divorced woman fighting for custody of her children.
Privately, she has received messages from women still in her former community, where "there is a lot of gratitude and relief coming from past victims. Some of them said they had been waiting for years for somebody to 'out' these people," says Wigder.
She still feels frustrated, though, that "it hasn't really accomplished anything," with many of the alleged offenders continuing to act as doctors and counselors for women. "I did this because I wanted to warn people. It came as a shock to me that everyone already knew. They just weren't doing anything about it."
Wigder says that Orthodox women victims, who live in a world where they are educated to submit to men and blame themselves for male transgression, experience deep shame, guilt and fear when they are assaulted.
"They are certain there is something wrong with them, [that] they invited it even if they were drugged and pinned down," she says.
In many cases, Wigder continues, she thinks "the women don't even have the language to begin to talk about it." Furthermore, the male-dominated organizations do their best to sweep any allegations that do emerge under the carpet, castigating those who complain for besmirching the image of the institution in which the alleged abuse took place.
By contrast, inspired by #MeToo, the non-Orthodox Jewish world has been a hive of activity, with both the establishment of new groups and greater efforts to more closely monitor and act against sexual misconduct within existing organizations.
In a major new initiative, B'kavod was launched in August by the Good People Fund and the Jewish Women's Foundation of New York, with the aim of merging "Jewish values with Jewish organizational behavior." It hopes to create "safe and respectful workspaces," in order to "uproot this tension between the sacred spirit of the individual and the holy mission of the institution."
The effort involves professional training for Jewish organizations, the establishment of hotlines for anonymous reporting, help and advice, and support for anyone wishing to go public.
The Conservative movement, meanwhile, created a confidential in-house hotline and dedicated email address for reporting sexual assault or harassment. And the (Reconstructionist) Center for Jewish Ethics initiated a "crowdsourced responsa" to create "a growing, shifting archive of sources from across the internet that we see as responding to Jewish ethical questions in the era of #MeToo."
The Jewish Women's Archive is capturing the moment for posterity through a special repository for #MeToo stories.
The archive aims to document Jewish women's stories of harassment and assault – and the responses to them – in order to "illustrate the systems and structures that shape women's experiences, as well as women's collective power to make change."
The Foundation for Jewish Camp created the Shmira Initiative ("Shmira" is Hebrew for "guard duty"), in order to "change camp culture on all levels, implementing a shift in staff programming, training, policy and enforcement around issues of gender, sex and power," and promoting "the social and individual responsibility every community member has to ensure a safe environment" in Jewish summer camps.
Miriam Isserow, an administrator of the #GamAni Facebook group and a former advocacy coordinator at Israel Women's Network, says that while it has been "heartbreaking that there are so many Jewish men" caught up in #MeToo scandals, she is encouraged to see how much action is being taken to fight it.
"After having worked in Israel on these issues for many years [as a fundraiser in both women's and Jewish organizations], it is really heartening to see the community come together, and how it is responding," she says. "Transparency is good, taking action is good and, clearly, in our community there are a lot of people willing to take action."
Click the alert icon to follow topics:
ICYMI
The Artist Who Survived Auschwitz Thought Israel Was 'Worse Than the Concentration Camp'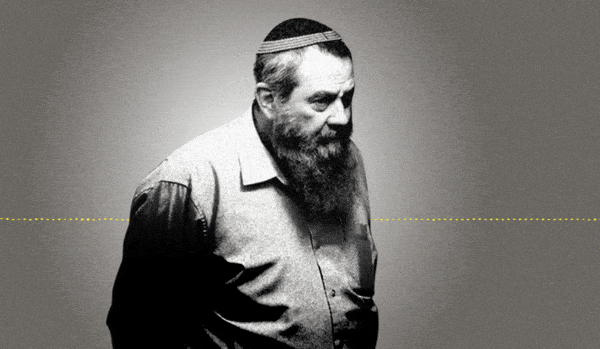 Jewish Law Above All: Recordings Reveal Far-right MK's Plan to Turn Israel Into Theocracy
Why I'm Turning My Back on My Jewish Identity
Down and Out: Why These New Immigrants Ended Up Leaving Israel
The Reality Behind 'The White Lotus' Sex Work Fantasy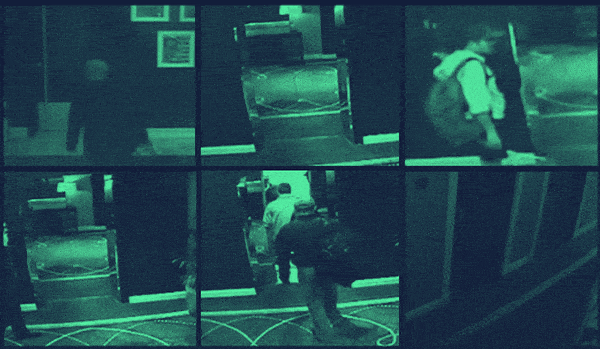 This 'Dystopian' Cyber Firm Could Have Saved Mossad Assassins From Exposure