25 Years Later, Israel's Right Wing Is Still Battling the Oslo Accords
Some segments of the right cooperated with the government even as it was negotiating with the Palestinians. Either way, nobody is admitting to any of the incitement that preceded Yitzhak Rabin's assassination
A demonstration against the Oslo Accords on Jerusalem's Zion Square, 1994.
Credit: Avi Ohayon / GPO
"The settlers are preparing for a struggle," a Haaretz headline blared on June 29, 1992, five days after Yitzhak Rabin won a Knesset election and began to form a cabinet. Haaretz's Danny Rubinstein, who wrote the analysis, proved right.
"Negotiations with the Palestinians will be easy and pleasant compared to what's in store for Israel's new government," he wrote. "Even before Rabin's cabinet is in place, it's clear that talks on autonomy for the territories will be one of the most difficult chapters."
On one issue he was overoptimistic. "It's pretty clear what the settlers will and won't do," he wrote. "They won't object to the army's operations and won't clash with soldiers. According to their worldview, fighting with commanders and soldiers doesn't conform with their image."
The newspaper may have predicted intensive negotiations with the Palestinians – which indeed led to the Oslo Accords – but the people who spearheaded the struggle against the agreements still say they were shocked by them. In recent days leaders on the right – from Dan Meridor to Itamar Ben Gvir, from Israel Harel, who then headed the Yesha Council of settlers, to Nadia Matar of the anti-Oslo group Women in Green – told Haaretz about their thoughts and feelings in those days.
"It was impossible to reach an agreement," says Meridor, then a Likud leader. "I heard from the Americans that they came to Rabin toward the end [of an earlier negotiation] and he told them 'leave me alone,' or something like that."
Before the initial signing of the accords the settlers campaigned against the government's decision to suspend construction in the settlements, but they raised the struggle a notch after the initial agreements, which had been secretly signed in Oslo, were revealed.
"We knew Rabin was dangerous; it was obvious he'd take a turn to the left," says Ben Gvir, still a leading activist on the far right.
Matar says that "when we read the Oslo Accords we couldn't believe it. Nobody believed anything would come of it."
It was a great surprise, adds the co-head of Women in Green, Yehudit Katzover, because "we hadn't been worried. Labor's ideology had been pretty compatible with [settler group] Gush Emunim …. It was a total ideological breaking of all the rules. It wasn't like Rabin."
Ben Gvir's political career began when he was 17 in Meir Kahane's Kach party, which was banned from the 1992 elections because of its racist platform. Later it was declared a terror group and was outlawed.
"I was in my element," Ben Gvir says. "I was seen as the number-one demonstrator. The police also saw me that way. I was arrested dozens of times in a few months. There were demonstrations almost every day. I was a high school student but was hardly ever in school."
In the days of protests against the Oslo Accords he met the young man who would assassinate Rabin in November 1995, Yigal Amir. He says Amir despised the Kahanists.
"He saw us as fanatics," Ben Gvir says. "We had nothing to do with each other. There were Saturdays of protest in Tapuah and Hebron, but he always kept his distance from us. Amir didn't want to appear extreme by standing next to us. He made sure not to be seen with extremists."
Likud takes action
Those Saturday meetings were organized as minor protests against the Oslo Accords and were more like singles events, Ben Gvir says. Only later did they become organized protests that led to mass demonstrations.
"There wasn't some supreme team that sat in a situation room and all that," says Israel Harel, the former Yesha head and now a Haaretz columnist. "There were all kinds of initiatives, some of them personal ones, some organized by various officials, some by the Yesha Council. But I wouldn't be very wrong by saying that very quickly Likud understood they better lead it."
Meridor says that as far as he remembers, Likud didn't have an organized team to fight the accords at that stage. The main assumption was that such an agreement simply would not be able to be implemented.
"I remember asking Yossi, and he's a reliable man, he doesn't lie," Meridor says, referring to Yossi Beilin, a senior Labor politician and a key player in the peace process. "I said to him 'the right of return is the heart of the matter, and the Palestinians didn't renounce it.' He said, 'If we had asked for that, there wouldn't be an agreement.'"
Women in Green was formed to fight the Oslo Accords, but Matar says they were "the same 35 women in the street, in [Jerusalem's] Mahaneh Yehuda market. We wanted to convey a strong message," stronger than that offered by the Yesha Council.
"We felt we had to shout out the cry of Oslo's opponents from every stage possible," Matar says. "We held a street theater in all kinds of places – it wasn't well received, to put it mildly."
After the surprise wore off, the protest started gaining momentum. The Saturdays at the settlement of Tapuah were replaced by demonstrations outside the Prime Minister's Office, in Jerusalem's Zion Square and in Tel Aviv's main square – which after the assassination would be renamed Rabin Square.
"There was an atmosphere of a suicide bombing a day, funerals every day," Matar says. She isn't referring to the 1994 Tomb of the Patriarchs massacre in which Baruch Goldstein murdered 29 Muslim worshippers less than a year after the initial Oslo agreements. But she thinks the terror attacks that accompanied the advanced negotiations after the first signature got Israelis to join the demonstrations.
"In Tel Aviv they spat on us at first; they said Oslo would bring peace," Matar says. "Then we felt a change. Then we came to Tel Aviv. Not everyone agreed, but there was support. Gradually the support increased."
Harel says the Yesha Council's protest intensified as the negotiations continued. "We were very stressed by the possible outcome and certainly the resistance was harsher," he says. "We made a photomontage that showed us being fired at – that the Palestinian police were arresting us with the guns they got from our army. It was in posters."
Another movement that formed in those days was Zo Artzeinu (This is Our Land), led by Moshe Feiglin. The group actively incited against the government. (Feiglin declined to be interviewed for this article.)
"I credit Zo Artzeinu for being an agitating element. Part of the Yesha establishment objected to them," Ben Gvir says.
Rolling out the maps
While the protest continued, the Yesha Council deliberated whether to cooperate with the government, Harel says. "Rabin was a very accessible prime minister, more than Menachem Begin," he says. Rabin was in touch with the settler leaders for most of his term, while he was negotiating with the Palestinians, Harel says.
He says settler leader Ze'ev Hever – widely known by his nickname Zambish – sat in a room with army officers while they planned a map for the Oslo Accords, which would divide the West Bank into areas A, B and C with varying Israeli control.
"When they had to draft the maps, Zambish helped. Before that it was a catastrophe. Even though they were professional officers with maps, Zambish was one of the map drafters," Harel says.
"When he was accused of cooperating he would say he saved us from disaster. They marked areas that could have isolated settlements and made them disappear. The question was whether you sat with them despite your objections. It was confidential, I was one of the few who knew about it, and I thought it had to be done."
A source close to Hever gives a slightly different version. After the Oslo agreements "Rabin showed Zambish maps and asked for comments to see that there were no mistakes, to make sure Israel's important infrastructure needs in the West Bank were being met," the source says. "Zambish made a few corrections, some of which were accepted."
All the interviewees deny that they took part in any incitement during the Oslo process. Meridor doesn't deny that there was ranting and raving but says he strongly objected to this and even left demonstrations when participants carried inflammatory posters.
Harel says he refused to stand on the stage during the notorious demonstration in Zion Square, shortly before the assassination, in which pictures of Rabin in an SS uniform were held up. Harel says Yesha initiated the rally, but it was expropriated by Likud.
"We didn't trust our politicians, those we were close to ideologically. You can say we disparaged their abilities, desire and commitment. So some of us started to look to Likud – to strong people like Arik," Harel says, referring to Ariel Sharon. "But I'm not ashamed to say I felt much better in Rabin's company than in Sharon's."
Harel also mentions the Shin Bet security service.
To really understand Israel and the Palestinians - subscribe to Haaretz
"Since I wasn't on the stage in Zion Square, I saw Avishai Raviv among the demonstrators with a poster of Rabin in an SS uniform," Harel says, referring to a Shin Bet agent working undercover among the radical right. "Since then I've been writing it and saying it but of course nobody buys it because it detracts from the incitement argument."
Raviv has been a convenient scapegoat for the right, and many people on the far right still nourish conspiracy theories regarding Rabin's assassination. Matar, for example, says any incitement against Rabin didn't come from the settlers.
"I think the whole settler community was taken by surprise by the murder, so all kinds of questions came up about what really happened there," she says.
Ben Gvir adds: "It was the Bar-Ilan group" – Raviv and Amir, the assassin, both went to Bar-Ilan University.
"The one who connected us, the Kahanists, to them was Raviv. What Yigal Amir did, the murder, dismantled the Bar-Ilan group. They were afraid of their own shadow," Ben Gvir says.
"We weren't afraid because we weren't connected to Yigal Amir. After Rabin's murder, I was subjected to administrative orders and detentions – not only didn't it break me, but it motivated me to say I was right and was being persecuted so that I'd shut up."
On Haaretz's page 2 the morning after the assassination, the headline of an article by Nadav Shragai read: "Yesha Council chairman: Whoever shot Rabin shot the people's unity."
Lower down it said: "The Yesha Council issued a statement yesterday saying it was stunned and strongly condemned the attack on the prime minister and other public figures."
Click the alert icon to follow topics:
ICYMI
Ken Burns' Brilliant 'The U.S. and the Holocaust' Has Only One Problem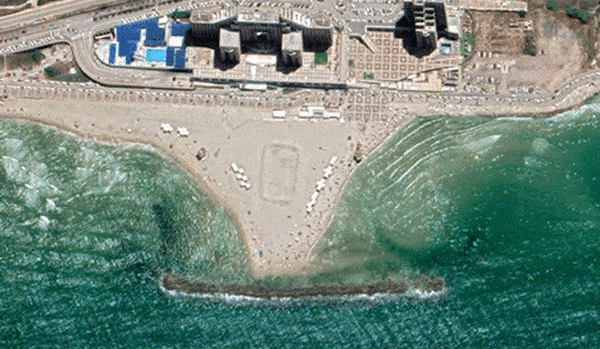 Facing Rapid Rise in Sea Levels, Israel Could Lose Large Parts of Its Coastline by 2050
As Israel Reins in Its Cyberarms Industry, an Ex-intel Officer Is Building a New Empire
How the Queen's Death Changes British Jewry's Most Distinctive Prayer
Chile Community Leaders 'Horrified' by Treatment of Israeli Envoy
Over 120 Countries, but Never Israel: Queen Elizabeth II's Unofficial Boycott