'Operation Finale': How Israel Captured Nazi War Criminal Adolf Eichmann
With 'Operation Finale' opening in U.S. cinemas, explore Haaretz's extensive archive of the Mossad's audacious 1960 operation and Eichmann's subsequent trial in Jerusalem
Adolf Eichmann standing in his glass cage, flanked by guards, in a Jerusalem courtroom during his trial in 1961.
Credit: ,AP
One of the Mossad's finest hours is back on cinema screens this week when "Operation Finale" opens in the United States. The thriller recreates its successful abduction of Adolf Eichmann to Israel from the streets of Buenos Aires in May 1960, with Ben Kingsley playing the Nazi war criminal who was one of the chief architects of the Holocaust.
Who was Eichmann, and why was his abduction headline news around the world? Haaretz has reportedly extensively on the subject over the years, including details of Operation Finale, the 1961 trial in Jerusalem, Eichmann's legacy in Israel and even previous attempts to capture him.
The operation to abduct Eichmann
Fifty years after Eichmann's execution, the Mossad finally released information about Operation Finale – including how 70 percent of the participants in the abduction were Holocaust survivors or had come from Europe. A Tel Aviv museum was the unlikely site for these revelations:
An Inside Look at Israel's Operation to Capture Nazi Criminal Adolf Eichmann
It wasn't just Mossad agents who were involved in the abduction. In 2015, Haaretz reported on the late Dr. Luba Volk, an El Al flight attendant who soon started to suspect her flight bringing an Israel delegation to Buenos Aires for a celebration of Argentina's independence in 1960 was not all it seemed:
The El Al Stewardess Who Helped Capture Eichmann
In 2010, the Israel State Archives published over 100 documents related to the Eichmann abduction – although some details remained state secrets. One of the biggest revelations was the war criminal's own thoughts on how the Mossad's daring operation was conducted:
50 Years After Eichmann Capture, Much Information Still Withheld
The trial in Jerusalem
Israeli citizens were stunned by the news of Eichmann's capture. But while most celebrated his being brought to trial, there was one man who questioned its political purpose:
The Jewish Philosopher Who Tried to Convince Israel Not to Try Eichmann
Writer Ora Herman explored the connections between the Eichmann trial and Israel's relations with West Germany with a book on the subject, specifically Israel's attempts to defend itself against another Holocaust:
Eichmann and the Bomb: How Israel's Fledgling Nuke Program Impacted the Nazi's Trial
Fifty years after Eichmann was brought to justice, the men who captured, investigated and prosecuted him reunited in the Jerusalem hall where his famous trial took place:
Eichmann Trial Veterans Reunite to Remember Landmark Case
And in the documentary "Memories of the Eichmann Trial," David Perlov approaches the trial not as a formative event that brought the story of the Holocaust into Israeli consciousness, but as a formative event that turned into a memory itself:
'Memories of the Eichmann Trial' / From Testimony to Proof
After being found guilty of crimes against humanity, war crimes and crimes against the Jewish people, Eichmann was sentenced to death. He was eventually executed on the night between May 31 and June 1, 1962:
This Day in Jewish History: Israel Hangs Adolf Eichmann
The Eichmann legacy
Jewish philosopher Hannah Arendt famously coined the term "the Banality of Evil" while covering the Eichmann trial in 1961. Eva Illouz recently examined this term in the context of Israel's "current colonialist regime":
Rethinking the 'Banality of Evil' Theory
Much has been written about Eichmann over the years, but perhaps the definitive study was German philosopher-historian Bettina Stangneth's "Eichmann Before Jerusalem." Haaretz called it a revealing portrait of "a man who was far from being a dutiful clerk":
Eichmann, Anything but an Ordinary Man
Other Mossad operations
While Operation Finale is lauded as one of the espionage agency's greatest successes, it didn't always enjoy such success. In May 1961, for example, it messed up an attempt to kill the war criminal who had been Eichmann's assistant and who helped deport and murder thousands of Jews during the Holocaust:
The Mossad's Botched Assassination Attempts on Nazi War Criminals
It emerged in 2011, meanwhile, that the Mossad had previously tried to apprehend Eichmann in 1949 when he was hiding in Austria:
Israel Tried to Abduct Adolf Eichmann 11 Years Before His Capture, Report Says
Eichmann on film
"Operation Finale" is not the first time Eichmann has been shown on screen. American filmmaker Milton Fruchtman, for example, was charged with videotaping the actual Eichmann trial in Jerusalem. Fifty years later, he recalled the politically, and technically, challenging job:
At the other end of the scale, U.S. comedy show "Drunk History" offered its own unique take on the Eichmann affair, featuring the talents of Rachel Bloom and "Weird Al" Yankovic, the latter as the Nazi war criminal:
Comedy Central's 'Drunk History' Covers the Tale of Nazi Adolf Eichmann
Finally, Ben Kingsley himself reflected recently on the challenges of playing Eichmann in "Operation Finale," explaining why he carried a photo of Elie Wiesel with him at all times on set:
Starring as Eichmann in New Film, Ben Kingsley Dedicates Performance to Elie Wiesel
ICYMI
The Artist Who Survived Auschwitz Thought Israel Was 'Worse Than the Concentration Camp'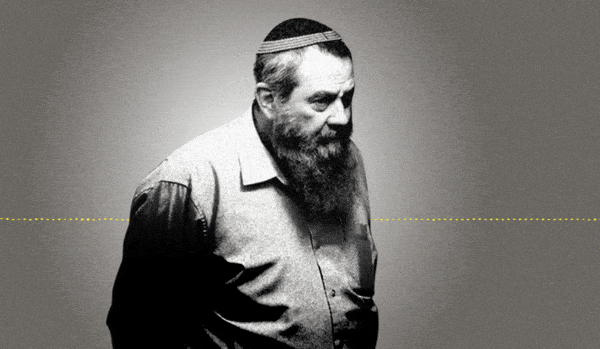 Jewish Law Above All: Recordings Reveal Far-right MK's Plan to Turn Israel Into Theocracy
Why I'm Turning My Back on My Jewish Identity
Down and Out: Why These New Immigrants Ended Up Leaving Israel
The Reality Behind 'The White Lotus' Sex Work Fantasy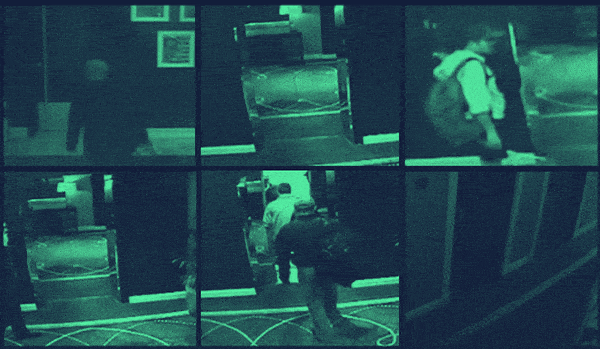 This 'Dystopian' Cyber Firm Could Have Saved Mossad Assassins From Exposure