An Experiment in Democracy: Torn Between Syria and Israel, Golan Druze Divided Over First Election
Welcome to the controversial first-ever elections in the Druze villages of the Golan Heights, where most of the voters aren't citizens and national identity is the real issue
Majdal Shams is the largest of the four Druze villages in the Golan Heights, where elections will be held this October for the first time since 1967
Credit: Kyle S. Mackie
GOLAN HEIGHTS – As the conflict in neighboring Syria nears its conclusion, a new war is about to erupt in the Golan Heights. But this skirmish will involve ballot boxes, not ballistics.
A farmer, a banker and a civil servant with a penchant for carpentry are among the candidates running in unprecedented local elections in Druze villages in the Golan. For the 24,000 residents of Majdal Shams, Ein Kinya (aka Ein Qiniyye), Masadeh and Buqata, October will be the first opportunity since Israel captured the Golan Heights from Syria in 1967 to vote on their local representatives, including mayors.
To really understand Israel and the Middle East - subscribe to Haaretz
While some welcome the elections and others condemn them, many Golan Druze seem to remain somewhere in-between, torn between the practical appeal of life in Israel and the emotional draw of Syria, where many of their relatives are either fighting for or suffering under the regime of President Bashar Assad (and sometimes both).
Amid a complex web of identity, familial and religious politics, the elections are becoming a confusing referendum on all of it.
"People here felt, even if not consciously, that someday, somehow, sometime, there would be a peace agreement between Israel and Syria and we would be back to Syria and we'd be back to being Syrian citizens," explains Wael Tarabieh from Al-Marsad, an Arab human rights nonprofit in the Golan.
"I think that 2011 [and the start of the Syrian civil war] stopped this utopia in the minds of people," says Tarabieh. "For everybody, it's clear that it would take maybe decades to have a normal state in Syria."
Those are decades that a still modest but growing number of Druze in the Golan are no longer willing to wait. While only 12 percent of the region's former Syrian population currently holds Israeli citizenship, the Israeli Population and Immigration Authority says there's been an uptick in the annual number of applications since 2015. An average of some 130 people from the Druze villages in the Golan applied for Israeli citizenship from 2015 to 2017, compared to about 22 over the three previous years. (Unlike the larger Druze community in the Galilee, which has Israeli citizenship and largely serves in the army, the Golan community is much less integrated into Israeli society.)
But there's still friction between people who apply for Israeli citizenship and those who vehemently oppose doing so. That divide is now thrown into sharp relief by the October 30 elections – in which permanent residents are only allowed to vote, not run for mayor (Israeli citizenship is a prerequisite for the latter).
A price to pay
Samira Rada-Amran is one of a few mayoral hopefuls in Ein Kinya, a hamlet of about 2,300 people and the smallest of the Druze villages in the Golan. She applied for Israeli citizenship as an adult, after divorcing her first husband, an Israeli Druze citizen from the Galilee.
"I got tired of this 'undefined' thing," says Rada-Amran, 47, referring to the term used on the Israeli ID cards of permanent Golan Druze residents to describe their status. "I want to be defined."
Her two sons from her first marriage served in the Israel Defense Forces, even though Rada-Amran's own father remains loyal to the Syrian army, which he once fought for.
Rada-Amran, a career banker, says she understands her father's views but doesn't share them, and that she chose to take Israeli citizenship because "it's much easier living in a country when you belong."
But in the small Druze communities of the Golan – which are the kinds of places where you get stuck behind two cars stopped in the middle of the road so the drivers can catch up – there's a price to pay for wanting to belong to Israel.
"We don't talk to them and they don't talk to us," says Sheikh Ghassan Safadi about the candidates daring to run in the elections, saying this goes for people who say they also plan to vote.
Safadi is a religious leader who requested to be identified as a resident of Majdal Shams in the occupied Syrian Golan Heights. He said that because of the Israeli occupation, the religious leadership completely rejects the upcoming elections.
"People don't want this election to happen because they're afraid," says Rada-Amran. "They don't want to look like traitors in the eyes of the Syrian regime" or local religious elders. She adds that even her best friend told her there was no way she would be able to vote this fall because of the high social costs of doing so.
In this unusual race, identity politics is completely overshadowing what would likely be a bigger challenge for the candidate in any other election. Rada-Amran is the first Druze woman to ever run for mayor in Israel, but she says that with the fundamental nature of the elections still in question, local talk about her candidacy hasn't even gotten to the "gender thing" yet.
Druze first, then Israeli
Monjd Abu Saleh, 45, is a mayoral candidate in Majdal Shams – with a population of 11,250, the biggest Druze village in the Golan. Over coffee and cigarettes at a café in Farid Mall, surrounded by tables of men playing chess and generating clouds of smoke, Abu Saleh declines to say when he applied for Israeli citizenship, but explains why he has always felt Israeli.
"I feel like a Druze; after that, I'm Israeli," he says, speaking in a mix of Hebrew, English and Arabic. "I was born here [in 1973]. I don't know anything about Syria."
Abu Saleh is a dairy and livestock farmer who has lived in the Golan Heights his entire life – and it shows. The lean candidate is a highly social man who is repeatedly interrupted to exchange greetings with acquaintances while spending about two hours with Haaretz.
He also emphasizes several times how he was the first person to announce his mayoral candidacy, a move he says is indicative of his personality.
Even though Abu Saleh has never traveled abroad, he understands the global significance of the Golan Heights – a region still internationally recognized as occupied territory. To this day, the UN Disengagement Observer Force for Israeli and Syrian forces is the longest-running UN peacekeeping mission.
But Abu Saleh would prefer that the rest of the world would accept, like he has, that the Golan Heights is a part of Israel for good – something Israel enshrined in law by annexing the region in 1981.
Asked whether he would like the United States to officially recognize the Golan Heights as part of Israel, as Israel has been pushing for, Abu Saleh responds without hesitation. "Oh, sure. Not like, 'I want that to happen.' [But] to feel safe" – safe from the bloodshed in Syria.
Up until recently, Syrian Druze had largely managed to stay out of the country's seven-year civil war. But in late July, Druze in and around Sweida, southwestern Syria, suffered one of the worst atrocities to hit the community since the war broke out. On July 25, Islamic State militants killed more than 260 people in coordinated attacks in the city and surrounding countryside, according to the Syrian Observatory for Human Rights.
It is less than 100 kilometers (60 miles) as the crow flies from Majdal Shams to Sweida. Many Druze in the Golan Heights have family in Sweida and experienced the attack virtually through Facebook posts and WhatsApp messages from relatives. So while the community remains split on Israeli control of the Golan, the Assad regime and the coming elections, distance from the chaos and devastation in Syria seems to be the one thing everyone can currently agree on.
Even Al-Marsad's Tarabieh admits that the Golan Druze "benefit from the occupation right now." When it comes to the elections, though, he adds, "People are totally confused."
The true leaders
Al-Marsad opposes the elections, describing them as unlawful – according to the UN Security Council's rejection of Israeli annexation of the Golan Heights – and undemocratic, due to the tiny number of local residents who are actually eligible to run for mayor.
However, a High Court of Justice ruling on the same day as the Sweida massacre denied a petition to postpone the elections based on similar arguments. In its ruling, the court essentially said that local Druze who wanted to run for mayor had received plenty of time to apply for Israeli citizenship since the elections were first announced in July 2017. The court also noted that between 2009 and May 2018, Israel approved more than 90 percent of citizenship applications from Druze living in the Golan Heights.
Haaretz previously reported that these inaugural elections were called in response to a High Court petition by a group of Druze lawyers from the Golan Heights. But Al-Marsad says the elections are "a ploy to accelerate the 'Israelification' of the Golan" and that many Golan Druze agree with its position that Israel is exploiting the conflict in Syria.
"I think Israel is trying to take advantage of the war in Syria, which is a very inhumane thing to do – taking advantage of other people's misery just to apply your plans," says Wesam Sharaf, a 24-year-old lawyer and occasional Haaretz contributor who grew up in Ein Kinya.
"Israel is using this as a chance to make a survey to check if anything has changed in the Golan Heights" regarding residents' opinions, he says. Sharaf also says he considers sheikhs the true leaders of Druze communities, not the mayor or regional councils that have been summarily appointed by the Israeli government since 1967.
There's dissent on that issue, like with every other facet of the elections.
"The sheikh here is not the boss," says Tarek Al Safadi, 40, another mayoral candidate in Majdal Shams, where the religious leadership tends to have less influence than in the smaller neighboring villages. (The Safadis are one of the biggest clans in the Golan Heights; the candidate is not closely related to the sheikh interviewed by Haaretz.) He stresses that religious elders still command respect from the younger generation, but not necessarily political allegiance. "They still think if they say OK for the election, it seems like they say OK for the occupation, or for Israelis being here in the Golan – and they don't want to do it," says Safadi.
Religious leaders haven't publicly called for a boycott in Majdal Shams yet, even though Safadi (the sheikh) says the religious leadership in the region "reject this so-called election." And all three of the candidates currently in the running hope they can stay out of the fray.
The formerly state-appointed mayor of Majdal Shams, Dolan Abu Saleh, 40, describes the religious leaders' position as "not participating but not intervening." Abu Saleh himself isn't happy about the elections, after having already served as mayor for almost 10 years and despite being the frontrunner for his old job. He says elections should have been called eventually, but not for another couple of years. "These elections were forced on us" and "the people are not ready for it," he says.
Back over coffee with Monjd Abu Saleh (again, the two Abu Salehs are not closely related), when the question of a religious boycott is raised, he calls over to ask a taqiyah-wearing elder sitting at the next table. The man responds with an emphatic "La, la, la" (no in Arabic). With that clarification made, Abu Saleh insists it is time for democracy to come to the Golan Heights.
"The [appointed] government here, they decide for us what to do and what not to do. I can't live with that anymore," he says.
Click the alert icon to follow topics:
SUBSCRIBERS JOIN THE CONVERSATION FASTER
Automatic approval of subscriber comments.

NOW: 40% OFF
ICYMI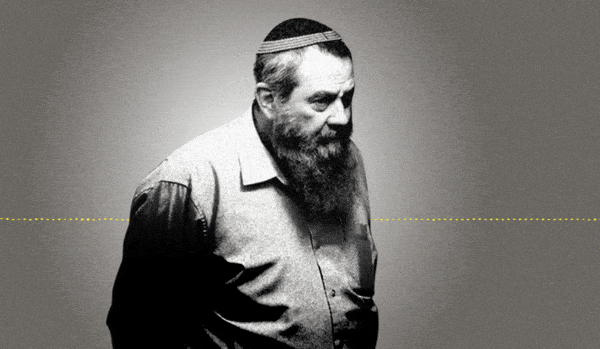 Jewish Law Above All: Recordings Reveal Far-right MK's Plan to Turn Israel Into Theocracy
Why I'm Turning My Back on My Jewish Identity
Down and Out: Why These New Immigrants Ended Up Leaving Israel
The Reality Behind 'The White Lotus' Sex Work Fantasy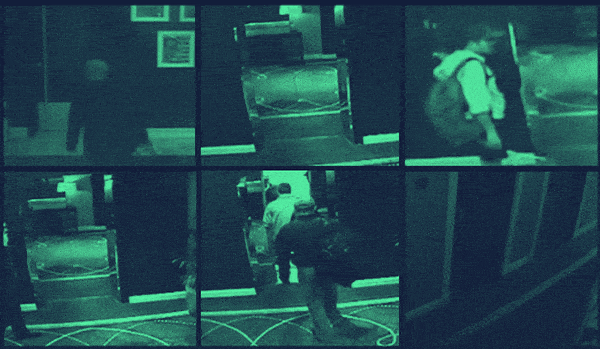 This 'Dystopian' Cyber Firm Could Have Saved Mossad Assassins From Exposure
Comeback Kid: How Netanyahu Took Back Power After 18 Months in Exile