Analysis |
To Beat Netanyahu in the Next Elections, His Rivals Should Party Like It's 1999
The prime minister should dread the expected plaudits for his agreement with Hamas in Gaza because it conjures his only electoral downfall
Benjamin Netanyahu and his wife, Sara, pictured in 1999.
Credit: \ Alon Ron
Benjamin Netanyahu deserves praise for his cautious and calculated handling so far of the latest flare-up in Gaza. His careful approach should not be taken for granted, given the Israeli public's built-in animosity toward Hamas and the widespread perception that the terror organization outplayed the Israeli military and government this time around with marches and kites. The world may have condemned the large number of Palestinian casualties on the Gaza fence, but under any other prime minister – certainly those who ruled after Yitzhak Shamir in the early '90s – the violence and bloodshed would have been far worse.
The compliments and accolades that Netanyahu may receive for the agreement with Hamas, however, won't bring him joy. On the contrary – they could give him an ulcer. Praise from politicians on the left who Netanyahu incites to despise, along with applause from pundits he depicts as enemies of the state, are viewed by many of his hardcore supporters as damning evidence that merits conviction. They can absolve Netanyahu of nearly everything, but giving the left comfort and joy is a cardinal sin for which there is no forgiveness.
>> Tzipi Livni to Haaretz: Next Israeli election will be referendum on the Declaration of Independence
Netanyahu also has a history that could justify hysteria. In October 1998, he signed the Wye River Agreement, which was meant to resuscitate the Oslo Accords and included substantial handovers of West Bank territory to Yasser Arafat and the Palestinian Authority. When he returned from the United States, Netanyahu was greeted as a hero. Commentators crowned him man of the hour and the year. The Knesset endorsed the new agreement with an overwhelming 75-19 majority that included most of the opposition, including Israeli Arab lawmakers. Netanyahu skyrocketed in the polls, but the ground beneath him collapsed: The hard right rebelled, Netanyahu tried to win it back by savaging the left and wound up with the worst of both worlds.
Netanyahu should fear a sense of deja vu. It could undercut the axiom that drives his followers and frustrates his detractors, by which Netanyahu is invincible, no matter what. He has no worthy competitors. Public opinion is locked on the right, "left" is a dirty word, media attacks work in his favor and, like Donald Trump, Netanyahu has mastered the art of talking to the masses directly. The more he is savaged, the stronger Netanyahu gets, all the way to his seemingly inevitable victory in the polls. That's the conventional wisdom.
In the legend of Netanyahu as Superman, the 1999 elections are lethal kryptonite. His humiliating defeat to Ehud Barak has been expunged from memory, or at least reduced to anomaly and aberration. The world, his fans rationalize, has changed completely: Memories of the 1995 assassination of Yitzhak Rabin have faded, hopes for peace have died, the army withdrew from its Lebanese quagmire long ago, the White House is now occupied by the compliant Trump rather than sourpuss Bill Clinton, and most importantly – Netanyahu has learned his lessons. He has positioned himself, à la football coach Jose Mourinho, as the special one. He has rid the Likud of naysaying troublemakers and surrounded himself with kowtowing sycophants. He is not facing a charismatic rival like Barak and the personal elections, which facilitated his defeat, are long gone and forgotten.
Nonetheless, the 1999 elections suddenly seem closer than ever. Their backdrop resembles the upcoming Israeli elections more than the other campaigns that Netanyahu won, including 1996, 2009, 2013 and 2015. History may not repeat itself, but it can certainly send signals to the present and future. A year before the May 1999 elections, a Netanyahu victory was seen as a foregone conclusion, while the chances for an upset by Barak were viewed as somewhere between negligible and non-existent.
But then, as now, Netanyahu was enveloped by charges of corruption. He escaped by the skin of his teeth from a damning but toothless decision by then-Attorney General Elyakim Rubinstein on the infamous "Baron-Hebron affair," in which an attorney general favorable to Shas leader Arye Dery was appointed in exchange for his party's support for Netanyahu's deal with Arafat. In April 1998, the daily Yedioth Ahronoth revealed that the state was spending close to $5,000 a month on Kohiba cigars for the prime minister, proving that Netanyahu's method of living at the expense of others may not have changed, the source of his funding has. Sara Netanyahu, in a never-ending story, was already tormenting the domestic staff at the Prime Minister's Residence and demanding a bureau, driver and the hitherto non-existent status of first lady. She hasn't forgotten a thing, it seems, and hasn't learned much either.
And even though Israel hadn't yet reached the status of economic wonder and startup nation, Netanyahu could still validly tell voters in 1999 that things had never been better. His tenure saw a sharp drop in suicide bombings and other terror attacks and, consequently, in the levels of public fear and anxiety. But there was a large fly in this ointment: The relative security stability, of the kind that will hopefully exist when the next elections are held, enabled the public to focus on social injustice, the ultra-Orthodox monopoly, corruption at the top and, first and foremost, on the glaring personal faults of Netanyahu himself.
Then-outgoing IDF Chief of Staff Amnon Shahak fleetingly filled the role of knight in shining armor, come to rescue the realm. After announcing his decision to join the race for prime minister, Shahak passed both Netanyahu and Barak in the polls. His lead dissipated quickly, leading him to make the dubious decision of passing the mantle to Netanyahu's resigning defense minister, Yitzhak Mordechai. But in the end, the damage that both caused Netanyahu was substantial. They marked the security establishment's lack of confidence in Netanyahu's leadership, which is worse today, if anything, than it was back then. Despite the hard right's ongoing delegitimization of army generals and security chiefs, their opinions still count among uncommitted moderate right voters, without which Netanyahu cannot win. Shahak and Mordechai built the bridge on which people disappointed with Bibi moved over Barak.
Former army commander Benny Gantz could be the Shahak of 2019, should he decide to join politics and oppose Netanyahu. Gantz is not as strident as Shahak in his criticism, is not equipped with Shahak's biting cynicism and seems less intent on exacting revenge for the strains of his tenure under Netanyahu. But Gantz nonetheless represents the kind of clean-cut, honest to goodness, good old Israel kind of patriot who is the opposite of Netanyahu and what he has come to represent.
Gantz's predecessor as army chief, Gabi Ashkenazi, who is also contemplating entering politics, could emulate Mordechai's critical role in the 1999 campaign. He too is a battle-experienced warrior who seems unfazed by the prime minister. Mordechai may have quickly weakened his and Shahak's Center Party from 20 Knesset seats in the polls leading up to the elections to six at the actual ballot boxes, but he is the one who stuck a poisoned dagger in Netanyahu and thus created the defining moment of the 1999 campaign. With glaring eyes and a disdainful grin, he demolished Netanyahu in an impromptu television debate held a month before the elections, by accusing him of lying and repeatedly taunting him, "Bibi, look in my eyes." Instead, Netanyahu lowered his gaze and never recovered.
Contempt proved to be a lethal weapon against Netanyahu. His conceit was an inflated balloon and the scorn of his rivals was a pin that punctured it. In the end, he found himself facing Barak, a rival no less determined and no less arrogant than him. After flirting with the prospect of teaming up with Netanyahu in a national unity government and following the decision to hold early elections, Barak launched a calculated campaign of teasing and belittling Netanyahu, as only a top commander in an elite unit to his former subordinate could. Barak's self-confidence spread to his constituents and instilled in them a renewed belief that the war is far from lost and victory is completely possible.
Netanyahu's potential rivals today can't come close to the prestige and stature that Barak enjoyed back then, before he actually became prime minister. But the most decorated soldier in IDF history may still be pointing them in the right direction today. Barak, who has taken to Twitter like a Trump, continuously belts out the most confrontational, contemptuous and in-your-face tweets at Netanyahu and his policies. He is garnering growing admiration from Netanyahu critics who are fed up with the doomed efforts of Labor leader Avi Gabbay and Yesh Atid head Yair Lapid to woo the right by adopting its positions. The failing personal election system that was in place in 1999 may be gone forever, but the upcoming elections, under the old proportional system, will nonetheless be nothing more and nothing less than a referendum on Netanyahu personally. Whoever succeeds in piercing Netanyahu's armor, denting his political immunity and turning him into a joke, as Barak did two decades ago, only stands to gain.
Netanyahu's expected counter-reaction will also be a reprise of 1999. On the hand, in an effort to shed his newfound image as the soft touch of Wye River, Netanyahu revived the tactics he used successfully in 1996 against Shimon Peres by accusing Barak of malignant leftism and "dividing Jerusalem." On the other hand, in order to neutralize its grim depictions of reality, Netanyahu launched a vicious campaign against the media, accusing it of ignoring his stellar achievements. The media is out to get him, he asserted. "Why does the media always interview leftists with pink oiliness?" he asked. Sara Netanyahu also chipped in: "The media is enlisted against my husband," she said.
If you'll excuse a rare self-quotation, allow me to cite an article I published in Maariv in December 1998 under the headline "The Hunting Season Has Opened." Netanyahu's prospects are deteriorating, I wrote, and his response will be to "unite the tribe against the triad of its joints enemies: Left, media and Palestinians." Unlike 1996, when it suited Netanyahu not to challenge the media's overwrought depictions of terror in the streets, this time around Netanyahu will try to convince his voters not only that leftist pundits are against him, or that TV stations ignore him, but that the very reality that is reflected in the media simply does not exist. "Netanyahu will try to persuade his supporters that what they read in the newspapers, hear on the radio and see on television is all lies and distortions, the product of built-in bias and the intentional incitement of the media," I wrote. The fake news gambit, it seems, has been with us for decades.
There are innumerable differences and distinctions, of course, but nonetheless some of the similarities are striking. Netanyahu's only electoral defeat in 1999 could show the way for his rivals in 1999 as well. The late and great singer Prince already came up with a slogan: When millennial apocalypse was upon us, when times seemed to be heading for the end of the road – which is how many people would view yet another Netanyahu victory – Prince implored his listeners to "party like it's 1999." The strategy of downsizing Netanyahu by ridiculing him has proven itself in the past, but even if it fails and Netanyahu is reelected, at least his opponents will have a party on their way to the edge of the abyss.
Click the alert icon to follow topics:
SUBSCRIBERS JOIN THE CONVERSATION FASTER
Automatic approval of subscriber comments.

NOW: 40% OFF
ICYMI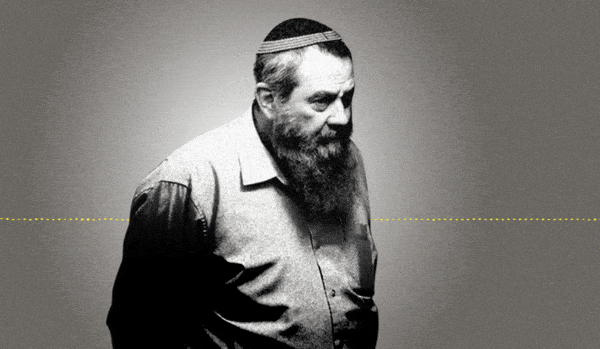 Jewish Law Above All: Recordings Reveal Far-right MK's Plan to Turn Israel Into Theocracy
Why I'm Turning My Back on My Jewish Identity
Down and Out: Why These New Immigrants Ended Up Leaving Israel
The Reality Behind 'The White Lotus' Sex Work Fantasy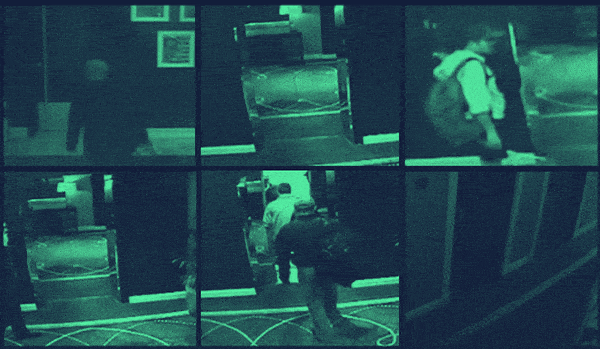 This 'Dystopian' Cyber Firm Could Have Saved Mossad Assassins From Exposure
Comeback Kid: How Netanyahu Took Back Power After 18 Months in Exile