On Israeli Kibbutz, Eritrean Asylum Seekers Look for a Quieter Life
A new initiative is hoping to house 100 Eritrean families on the collective settlements by September. Preference is given to high-risk single mothers, but some believe single African men would also benefit from being employed in the kibbutz factories
Mariam's 5-year-old daughter feeding a cow at Kibbutz Ma'agan Michael, northern Israel, July 2018. "The cows have a lot of flies on them!" she says.
Credit: Alex Farfuri
Helen is washing dishes in the massive kitchen at Kibbutz Ma'agan Michael, keeping busy on the second day in her new job. Spotting kibbutz member Ada Gross, the 29-year-old Eritrean turns to greet the older woman, who offers a warm motherly hug. Helen gleefully informs Ada that, after work, "All of the kitchen workers are going to the swimming pool."
Ada asks if she's planning to bring along the 5-year-old daughter of her friend, Mariam. "Of course," Helen replies with a smile.
Helen and Mariam (not their real names) were complete strangers only two weeks earlier and neither had met Gross. Now, though, the two Eritrean women are part of a group of different kibbutz pioneers: 15 female asylum seekers who have been relocated to the quiet green expanses of kibbutzim – such as this one in northern Israel – miles away from crowded south Tel Aviv neighborhoods
This newly launched program is being initiated and implemented by a network of activist volunteers, filling what they say is the void left by a government unconcerned by the asylum seekers' humanitarian while they are in Israel. The activists say the state is focused solely on efforts to deport them back to Africa.
The new initiative doesn't pretend to offer a real solution to the problem of the near-40,000 African asylum seekers – predominantly Sudanese and Eritrean – in Israel, whose status has become such a divisive political issue.
The long-term settlement of refugees, both Jewish and non-Jewish, on Israel's famous communal settlements has had mixed results historically. But the new project's goal is not to permanently turn asylum seekers into kibbutzniks. Rather, it is to stave off a humanitarian crisis in the most vulnerable part of the community: women and children.
The program was launched following the government's announcement last December that it would be forcibly deporting asylum seekers to so-called "third countries" in Africa (Uganda and Rwanda), sparking mass protests both in Israel and among Diaspora Jews in North America.
Those fighting on behalf of the asylum seekers sought to frame the protest as an Anne Frank moment. Volunteers around the country rallied to offer protection to asylum seekers in their homes and communities, including kubbutzim, to prevent the forced deportations.
The immediate crisis was averted in April when the Netanyahu government was forced to drop its plan to deport the asylum seekers en masse, after agreements with the countries to whom it planned to send them collapsed. The fate of the asylum seekers is still unknown, though, after a deal with the United Nations to resettle about half of them in Western countries also fell through in April, following a flip-flop by the prime minister.
The state is also currently monitoring developments in Eritrea after the African nation signed a peace agreement with neighboring Ethiopia earlier this month. This could see an end to indefinite military conscription there, which is cited as a key reason why Eritreans flee their homeland and why Israel is not allowed to send them back there.
Security and safety
Buoyed by kibbutzniks' willingness to help the asylum seekers during the deportation crisis, Kibbutz Movement head Nir Meir and kibbutznik-activist Dr. Avi Ofer decided to turn their original plan into a different kind of rescue operation: To relocate some of the most distressed asylum seekers and give their lives a modicum of security and safety.
The two men put out a call to kibbutzim to "make every effort to host and absorb asylum seekers ... and provide shelter and work, as much as possible." The response surprised them. The kibbutzim have been most receptive to assisting women – who comprise about 7,000 of the asylum seekers – and their children, but not the men.
Gross is part of an informal group on Ma'agan Michael – the largest and one of the wealthiest kibbutzim in Israel – charged with integrating Helen and Mariam into the community. (Helen's first name has been changed, and the women's last names are not being published to protect their identities.) Each woman has an adopted kibbutz family offering warmth and connection. Gross spearheads a small group that is tending to their practical needs.
A small, wiry woman, Gross recently retired from her engineering career at the Plasson plastics plant on the kibbutz. She admits she hasn't had a moment to breathe since the asylum seekers' arrival two weeks ago: "I didn't know how much work it would be," she says. "Their status makes the simplest things incredibly complicated."
Her tasks have included making sure the women's visas are in order, handling Mariam and her children's health care, and getting Helen's paperwork in order so she could legally begin her dishwashing job.
Before the women even arrived, Gross' group of activists had to convince their fellow kibbutzniks to take on the project, with the entire kibbutz voting on whether to allocate housing units for three asylum seekers and their families (the third will follow dependant upon class places at the local school). The associated costs were not negligible, particularly when it came to incorporating the children into their preschool and education system.
Topping the distress list
Working together with Ofer, the newly formed Consortium for Israel and the Asylum Seekers – founded by Julie Fisher, wife of former U.S. ambassador to Israel (and occasional Haaretz contributor) Daniel Shapiro – is working to connect the initiative with sponsors, hoping that offsetting the costs for the participating kibbutzim can facilitate its expansion.
To that end, the consortium recently launched the Kibbutz Resettlement Sponsorship Initiative, encouraging overseas individuals, churches, synagogues and other organizations to join the effort. It also gives them the ability to "adopt" a family by donating money that covers their initial resettlement expenses. The aim is to give 100 families a home on a kibbutz by the time the Jewish High Holy Days arrive in September.
Fisher calls the initiative "one of the most effective and immediately impactful ways to lift people out of dire poverty, and give them a safe place to live with their children. I feel lucky to be able to support the work of inspiring Israelis who are trying to make lives better for the asylum seekers, and to be able to connect people inside and outside of Israel who want to support this important project."
Gross believes her kibbutz could have made more of a difference if it brought in some of the young single men who make up the majority of the asylum-seeker population. It would have been more socially meaningful to teach them job skills as they worked at the Plasson plant, she says.
Ofer says that while the kibbutz resettlement program does not explicitly exclude men, its priorities were determined by the "level of distress and risk" which the asylum seekers faced. Single mothers with children were at the top of that list, and although Helen doesn't fit those criteria she was regarded as a unique case.
Each kibbutz establishes different criteria for who it hosts and some, like Ma'agan Michael, were solely interested in receiving women. For this current effort, he says "the emphasis is on high-risk single mothers" – though if a distressed single father with children approached him, he would not be turned away. So far, he says proudly, a place has been found for everyone wishing to go and live on a kibbutz.
Indeed, Ofer stresses that there are male asylum seekers on kibbutzim. Before the resettlement initiative began, he notes, other kibbutzim took in more than 50 male asylum seekers with severe health problems, like diabetes, which limited their ability to work. They continue to accept them, he adds.
Ofer and the consortium's organizers hope that giving the single-parent families a home and support system on a kibbutz – even on a temporary basis – can alleviate their distress by offering them secure housing, food, jobs, child care, and access to support from social workers and mental health professionals.
Time to heal
While nearly every asylum seeker who made the journey to Israel has a harrowing story, the experiences of the women nearly always involve some form of sexual abuse or trauma. The program activists are hoping that time on a rural kibbutz can offer them the opportunity to heal physically and mentally.
The respite is clearly temporary, though. Officially, the kibbutzim have only committed to taking the asylum seekers in for 18 months.
The two women who have come to Ma'agan Michael have very different but equally troubling stories, following their dangerous journeys through Sudan and Egypt to Israel's border more than six years ago.
Helen was kicked out of the home by her partner and had been homeless ever since. Mariam and her young children, meanwhile were abandoned by her partner; he paid a month's rent on their apartment and then disappeared, making her an emergency case.
Their kibbutz accommodations aren't exactly spacious: tiny, one-room guest units designed for short-term visitors, not long-term residents. In Mariam's new home, where she is spending long summer days caring for her 5-year-old and 1-year-old girls, there is a bed carefully covered with a rose-patterned bedspread with a teddy bear on top, a bunk bed where her older daughter sleeps and a crib in the corner for the baby.
Her 5-year-old skips around the small room singing songs she's learned from the cartoons on the television overhead. She stops long enough to volunteer that she prefers her new surroundings to what she left behind in Tel Aviv. "I go to the food hall, to the pool – I go to see the cows," she says in basic Hebrew. She laughs. "The cows have a lot of flies on them!"
She especially enjoys her frequent visit to their adopted kibbutz family, which has older children. "It's fun there," she says. She has also just started attending a kindergarten summer camp for a few hours every day, where she plays with other children.
Despite her smile and declarations that she is more relaxed and happy on the kibbutz, there is stress and sadness in Mariam's expression. Ultimately, she says, her dream is to obtain a visa and gather the resources to emigrate to Canada – where one of her brothers lives – and settle there. (Like her, many of her 10 siblings also fled Eritrea.) For now, she hopes that when educational frameworks and care for her children is arranged on the kibbutz, she too, like Helen, will be able to find work.
She admits, though, that some aspects of moving away from everything she has known for the past six years are difficult. For example, a devout Christian, Mariam will now be unable to attend church. "I miss that, but there's nothing I can do about it," she says.
Click the alert icon to follow topics:
ICYMI
The Artist Who Survived Auschwitz Thought Israel Was 'Worse Than the Concentration Camp'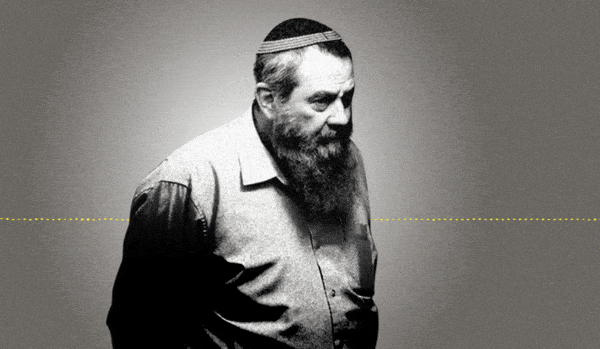 Jewish Law Above All: Recordings Reveal Far-right MK's Plan to Turn Israel Into Theocracy
Why I'm Turning My Back on My Jewish Identity
Down and Out: Why These New Immigrants Ended Up Leaving Israel
The Reality Behind 'The White Lotus' Sex Work Fantasy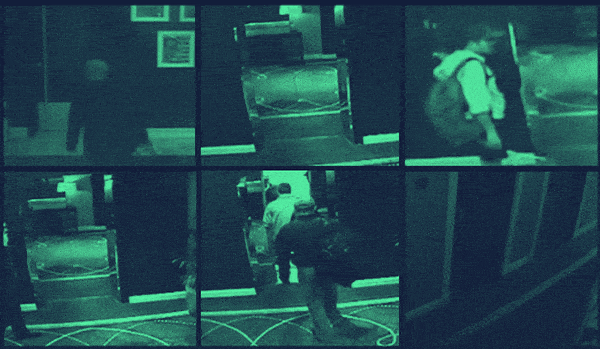 This 'Dystopian' Cyber Firm Could Have Saved Mossad Assassins From Exposure