Disgusted by Far-right Policies, Some Religious Zionists in Israel Look Left for New Leadership
A political party is revived and grassroots groups flourish as religious left-wingers seek more liberal alternatives on social issues including migrants, women's rights and the Palestinian conflict
Settlers protesting against the demolition of an outpost in December 2016.
Credit: Olivier Fitoussi
In Israel, religious Orthodoxy and right-wing politics tend to go hand in hand. It wasn't always the case, though.
In the early decades of the state, Mafdal (or National Religious Party), the political home of many religious Zionists, was considered relatively dovish.
But those days are ancient history. In its latest incarnation as Habayit Hayehudi (Jewish Home), the party that represents the religious Zionist community in Israel – the equivalent of Modern Orthodox Jews in the United States – holds the distinction of being the most right wing in the government. MK Bezalel Smotrich, one of its rising stars, is considered by his detractors to be the most radical and dangerous lawmaker in Israel today.
Religious Zionists underwent a radical transformation after the 1967 Six-Day War, when they became the vanguard of the settler movement. And as the polls consistently show, their rightward shift has only intensified over the years.
So why would anyone think that, of all times, this would be a good moment to breathe new life into a party that once served left-wing religious Jews?
"I've been hearing from many members of the religious community that they feel abandoned by their party and that they feel they have nobody to vote for anymore," Rabbi Michael Melchior, a leader of the Meimad party and former government minister, responds. "Ours is a voice, they tell me, that must be heard in the Knesset."
On Thursday, Meimad – which still exists as a movement, nearly 30 years after its founding – was convening a gathering of members aimed at "reactivating the party" before the next general election.
According to Melchior, since he posted an invitation to the gathering on his Facebook page, "thousand and thousands" of Israelis have contacted him to express their support.
Meimad has not yet conducted surveys to ascertain its chances of getting into the Knesset (the electoral threshold is 3.25 percent). But Melchior – who served three Knesset terms as a Meimad lawmaker – says he has a strong sense that many of Habayit Hayehudi's traditional voters no longer identify with major elements of its platform and are seeking alternatives.
"These are people who take peace seriously, who take their Judaism seriously and who take the values of this country seriously," Melchior says. What Meimad offers them that other left-wing parties do not, he adds, is a platform that "addresses issues from a Jewish perspective."
Meimad activists take heart from the fact that members of the religious Zionist camp, including some prominent Orthodox rabbis, have recently spoken out against the government's treatment of asylum seekers, noting that it contradicts their basic Jewish values.
Habayit Hayehudi was the party that pressured Prime Minister Benjamin Netanyahu in April to back out of a deal with the United Nations refugee agency that would have helped the asylum seekers. The Meimad activists also point to the predominance of religious Zionists – including settlers – in the relatively new movement aimed at stopping the government from selling arms to murderous regimes, most prominently Myanmar. In this case as well, these religious Zionists have cited their Jewish values as grounds for opposing the government.
Yet another trend working in their favor, Meimad activists note, is the growing number of settlers involved in grassroots peace initiatives with their Palestinian neighbors. Most of these initiatives are on reaching agreements that involve "sharing the land" – as opposed to the unilateral annexation widely endorsed by Habayit Hayehudi.
Meimad – a Hebrew acronym that translates into "Jewish State Democratic State" – was founded by a group of religious Zionists, headed by the late Rabbi Yehuda Amital, who were unhappy with Mafdal's lurch to the right. Melchior, a Danish-born immigrant who served as chief rabbi of Norway (and still does), headed the Jerusalem branch of the party.
It first ran as a party in the 1988 election, but fell short of the required number of votes to get into the Knesset. It tried its luck again in 1999, this time running under one ticket with the Labor Party and another small party. Meimad got one Knesset seat in that election, which was taken by Melchior, who then served as minister for social and diaspora affairs in the governments headed by Ehud Barak and Ariel Sharon.
Meimad has not run in any election since 2006. According to Melchior, it mulled running in 2009 but decided against it "because we didn't have enough time to get our act together." He says if the polls eventually indicate that the party has little chance of reaching the threshold next time, either, it will consider running as part of a joint ticket.
Although he prefers that younger party members vie for the leadership, Melchior, 64, says that if he is asked to throw in his hat, "I'll be an obedient servant and do whatever is requested."
Waking up with fleas
Anton Goodman, a British-born Meimad supporter, says he knows many Habayit Hayehudi voters, "and 80 percent of them have no shared values with Bezalel Smotrich.
"As I see it, many of these voters have been taken hostage by the move to the right of Habayit Hayehudi," says Goodman, development director of The Abraham Fund, a nonprofit that promotes Jewish-Arab coexistence. "They went to bed with a dog and woke up with fleas," he adds.
Goodman recently joined the board of Oz V'Shalom, another left-wing religious movement undergoing a revival of sorts. The fact that such movements are suddenly coming back to life, he hopes, is proof that the ground is starting to shake under Habayit Hayehudi.
It's a long shot, though, and Goodman knows that. A comprehensive study of religious Zionists, published by the Israel Democracy Institute in 2014, found that 78 percent of those who identify with this community describe themselves as "right" or "moderate right" on political and security issues. Asked if she has observed any movement to the left since then, Tamar Hermann, a senior fellow at IDI, says: "Absolutely not."
Another recent poll, conducted last month by Israeli research institute Panels Politics, found that 82 percent of religious Jews in Israel describe themselves as right wing, only 11 percent as centrist and barely 2 percent as left.
Menachem Lazar, the CEO of Panels Politics, believes that if Meimad is serious about attracting new voters, it should steer clear of political and security issues. "If it is able to brand itself as a liberal religious party and focus, for example, on issues like the status of women, there will be many religious Zionists to whom such a party could appeal," he says.
'A bad idea'
Myron Joshua, a settler active in various grassroots peace initiatives, would seem to be a natural Meimad voter. But he says he would not describe news of the party's revival as "titillating" by any means.
"I can't say that I'm jumping on the bandwagon," says Joshua, a kibbutz resident in the Gush Etzion settlement bloc, adding that he usually votes for parties on the center-left.
Mikhael Manekin, an Orthodox member of the Labor Party, thinks the revival of Meimad is not only a lost cause but also a bad idea. "Ideologically, I don't see any different worldview they offer that doesn't already exist in the center-left parties," he says. "So, I ask, what exactly is their added value?"
Manekin – director of the Alliance for Israel's Future, a consortium of groups focused on building a new, progressive leadership for the country – was active in the Meimad youth movement growing up and says he is still well-connected in the left-wing religious world.
"We aren't as small a group as people tend to think," he says. "But we prefer to operate through existing parties and organizations that are not religious by definition."
Goodman refuses to give up hope, though. "If we don't step in and revitalize a progressive discourse, we will lose the religious Zionist community to the far right," he warns.
Click the alert icon to follow topics:
ICYMI
Ken Burns' Brilliant 'The U.S. and the Holocaust' Has Only One Problem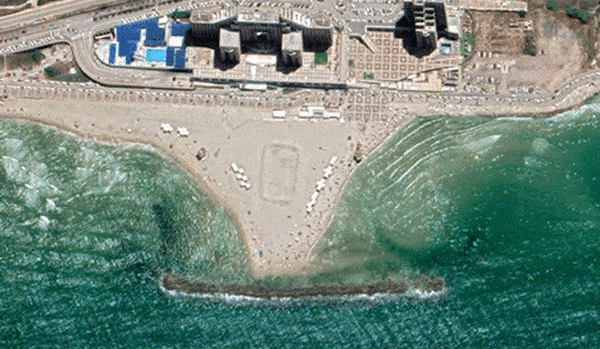 Facing Rapid Rise in Sea Levels, Israel Could Lose Large Parts of Its Coastline by 2050
As Israel Reins in Its Cyberarms Industry, an Ex-intel Officer Is Building a New Empire
How the Queen's Death Changes British Jewry's Most Distinctive Prayer
Chile Community Leaders 'Horrified' by Treatment of Israeli Envoy
Over 120 Countries, but Never Israel: Queen Elizabeth II's Unofficial Boycott