Analysis |
Argentine Soccer Farce Plays Up the Israeli Manic-depression Netanyahu Loves to Nurture
As Israel sinks into post-nixed Argentine game blues, the prime minister only stands to gain from the national mood swings
Prime Minister Benjamin Netanyahu delivering a speech to French Finance Minister Bruno Le Maire during their meeting in Paris on June 6, 2018.
Credit: Francois Mori/AP
It was only a short month ago that Israelis were on top of the world. Eurovision was conquered. Apartment prices went down. U.S. President Donald Trump abandoned the Iran nuclear deal. Israeli missiles decimated Iranians in Syria. The U.S. Embassy moved from Tel Aviv to Jerusalem. The Palestinians were isolated and abandoned. Benjamin Netanyahu seemed to be both magician and emperor for life. Nirvana.
The turning point came on May 14, aka Nakba day. Momentum changed course. Like in a relay race, the good passed the baton to the wretched. 60 dead on the Gaza fence soured the festive celebrations at the American Embassy in Jerusalem. The Palestinians were back on center stage. In world capitals, with the exception of Washington, D.C., frowns and criticism reappeared. The fields near Gaza began to burn. Iran resumed nuclear enrichment. The bells of the messiah gave way to laments and depression.
When it happens to individuals, the sharp descent from euphoria to dejection raises suspicions of a bipolar disorder, once known as manic-depression. Some of the symptoms, however, can often appear on a national level as well. The manic phase is characterized, among other features, by a sense of grandiosity, over-confidence, excessive verbosity, diversion of attention to insignificant events and taking unwarranted risks, all of which have been amply present in the fiasco of the Argentine cancellation of its friendly game against Israel, which was supposed to take place on Saturday night in Jerusalem.
In the depressive stage, one is overcome by a sense of emptiness, sadness and hopelessness. The ability to concentrate is hampered. Pessimism and fatalism take over. Just ask the thousands of football fans who were expecting to see Leo Messi in the flesh, and now may have trouble recovering the large sums of money they spent for tickets.
Because the right is in power, the reasonable assumption is that euphoria serves its purposes. For the opposition, since the days of Marx and Lenin, worse is supposedly better. But there is a catch: Researches carried out in recent years in political psychology have found that fear and anxiety push voters in the direction of the right, while the left requires a sense of security and well-being in order to attract voters. Moreover, a much-cited paper published in 2014 by Professor John Hibbing from the University of Nebraska found that conservatives, aka right-wingers, come pre-equipped with a higher "negativity bias" than their counterparts on the liberal left. They are more attuned and more susceptible to bad news and more prone to exaggerating their significance. It is the right, therefore, for which worse is better.
>> Israel will not survive Netanyahu. And that's a good thing | Opinion ■After Argentina cancellation, Netanyahu warns of BDS pressure to nix other events ■BDS is still a failure- don't let Netanyahu's argentine soccer debacle fool you | Analysis >>
In this regard, the digital world and the proliferation and increasing influence of social media serve the right better than the left. Bad news travels the internet at the speed of light, whether it's true, fake news and everything in between. This was the favored modus operandi of the Russian trolls who helped Trump get elected in 2016, whether he colluded with them or not. They swamped Facebook and Twitter with horrendous stories about Hillary Clinton, Barack Obama, the Democratic Party and the United States in general, knowing full well that no matter how absurd, the bad news would galvanize right-leaning voters and drive them to the polls.
It's no coincidence, after all, that Netanyahu's only electoral loss in 1999 came against a backdrop of an improving security situation and a shift in public attention to economic and social issues. Netanyahu learned his lesson. Even when he and his spokespersons extol the peace, quiet and prosperity that he has ostensibly achieved, Netanyahu remembers that it's a double-edged sword. He will never rest on his laurels. For him, Europeans are perennially anti-Semites, Palestinians are terrorists, Arabs are flocking to polling booths in droves and Iran is always on the verge of destroying Israel. Netanyahu knows that for him, as the famous song by Ze'ev Jabotinsky asserts, tranquility is slime. His Likud triumphs by blood and fire.
For Netanyahu, Iran is not only a sworn enemy of Israel but also a tool to instill a sense of fear and foreboding among his supporters, a dread of things to come. The same is true of his incitement: Netanyahu knows that his fans will swallow up the most sinister explanations of his rivals' behavior, ridiculous as these may be. The Mufti told Hitler to kill the Jews, the New Israel Fund scuttled his deal with Ruanda to accept African refugees and the forces of darkness are pushing Israeli police to frame him. Hoity-toity centrists and leftists may mock his allegations but right-wingers lap them up, are strengthened by them and disseminate them onward.
This was the strategy that embattled Culture Minister Miri Regev adopted this week in the ludicrous press conference she convened to deflect criticism of her self-defeating handling of the Israel-Argentina friendly. There's only one reason for the Argentine decision, she asserted: the terror threats against Messi and his family. It follows that anyone who criticizes her nationalistic, bombastic and superfluous intervention in the game and her brash attempts to move it from Haifa to Jerusalem was actually aiding and abetting terror. And this includes the leaders of Israel's opposition, of course.
Netanyahu watched from afar at the failing efforts of his inept student to emulate her gifted teacher. Netanyahu may have been grateful that Regev diverted attention from his trip to Berlin, Paris and London, which only highlighted his ongoing differences with European leaders, but he kept his distance nonetheless.
First, because rational politicians know to stay away from soccer, which right wingers love at least as much as lefties, and certainly don't mess with Messi, and definitely not on the eve of the World Cup. Secondly, because diversion and incitement require premeditation and a cool head: Netanyahu would never have admitted, as Regev did, that her information about the threats against Messi came from the Israeli entrepreneur who organized the friendly match in the first place.
Thirdly, because Netanyahu is an expert in the use-and-discard method: Regev's endless fawning and kowtowing to Netanyahu and his wife were deemed insignificant when pitted against the risk that her embarrassment and distress would rub off on him. Netanyahu even tried to dissociate himself from her efforts to move the game's venue to Jerusalem, until Regev produced the official letter the prime minister sent in March to Argentine President Macri, in which he informed him that the game would move "to our eternal capital."
Regev's impetuous handling of the game, just like her careless politicization that now endangers the Jerusalem venue of the next Eurovision contest, poses an even greater danger to the psychological underpinnings of Netanyahu's rule: it disturbed the denial and repression that are so prevalent in Israeli public opinion. People might suddenly begin to suspect that the fact that "the whole world is against us" is at least partially our fault, especially when Israel acts like a mentally challenged bull in a china shop. How is it that the German national team could host friendly matches this year in Dusseldorf and Stuttgart, the French in Nice and Lyon, the English in Leeds, Portugal in Braga and so on, and only Israel has to create such a brouhaha for Jerusalem the Golden, no matter what the cost?
It's a dangerous slippery slope, especially if it boils over to more significant arenas than football games. What will happen if even right-wingers suddenly start to suspect that there is a link between Iran's decision to expand its nuclear enrichment and Netanyahu's successful efforts to get Trump to scuttle the deal, between the willingness of Palestinians to risk death on the fence and the Israeli government's consistent refusal to alleviate the humanitarian crisis in Gaza, between the boosting of the BDS efforts and the government's widely-publicized efforts to quash it, between the alienation of U.S. Jewry and the Orthodox monopoly on religious life, between rampant poverty and Netanyahu's ultra-capitalist policies, between the deterioration of secular education and the dearth of funds it receives, between the hostility of the Palestinians and 51 years of occupation as well Israel's self-imposed paralysis on the peace process?
For Netanyahu, recognition of the link between cause and effect poses a mortal danger. He lives by the principle that successes are all his and failures are everyone else's. He isn't corrupt- the police are out to get him. He doesn't make mistakes- the media is hunting him down. He didn't lose the confidence of successive security chiefs that he appointed- they somehow turned into defeatists and leftists. He didn't turn away U.S. Democrats, Barack Obama did. And he didn't push Mahmoud Abbas into a corner and sow frustration among Palestinians - they did that to themselves.
Netanyahu stands to gain, whether Israelis are feeling high from a sense of invincibility, as they were last month, or down from a feeling of isolation, as they are today. He is a master of mass psychology, an artist of cynical manipulations, a roly-poly who gets up from a fall to stand taller than before. As long as critics don't find a rival of similar talents, as long as they fail to puncture his inflated balloon, as long as reality doesn't impose itself on the delusions he so expertly markets, and certainly as long as Israel's judicial system fears his anger and wrath, Netanyahu will rule forever, even, one suspects, if he continues to allow Regev to drive the country crazy.
Click the alert icon to follow topics:
SUBSCRIBERS JOIN THE CONVERSATION FASTER
Automatic approval of subscriber comments.

NOW: 40% OFF
ICYMI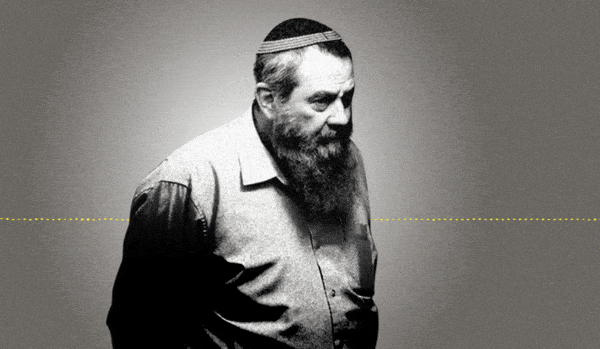 Jewish Law Above All: Recordings Reveal Far-right MK's Plan to Turn Israel Into Theocracy
Why I'm Turning My Back on My Jewish Identity
Down and Out: Why These New Immigrants Ended Up Leaving Israel
The Reality Behind 'The White Lotus' Sex Work Fantasy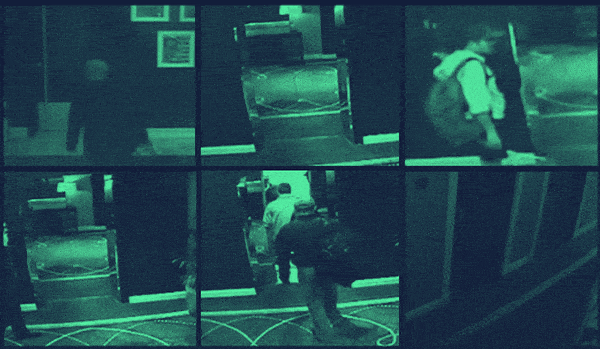 This 'Dystopian' Cyber Firm Could Have Saved Mossad Assassins From Exposure
Comeback Kid: How Netanyahu Took Back Power After 18 Months in Exile